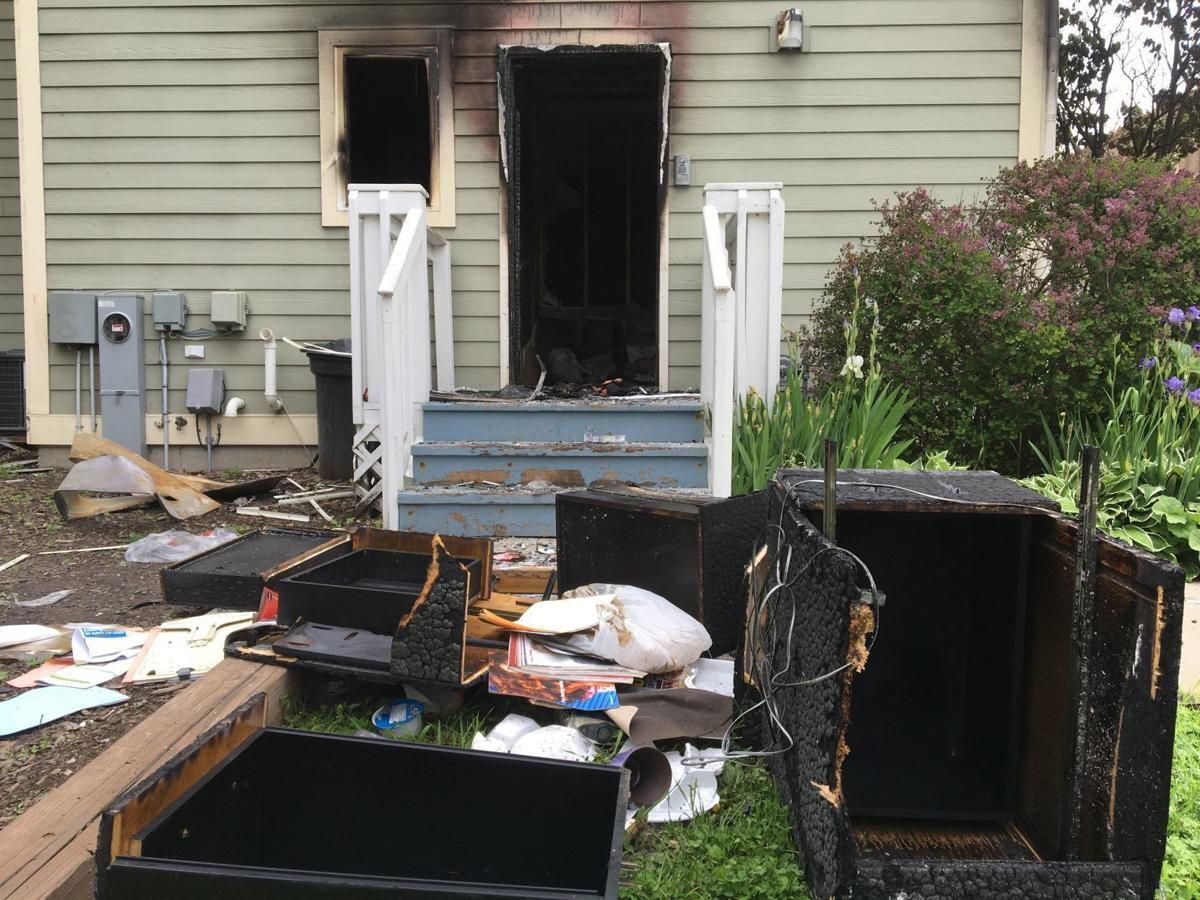 At the Thelma Orr Community Oriented Policing House at 1146 Villa Street, area children were able to get a free meal during the summer, and when schools shut down because of coronavirus.
It's the location where the Racine Coalition Against Human Trafficking worked out of to protect youths from becoming victimized by predators trying to steal their innocence.
It's the house where neighbors could stop by and talk to police about issues going on in their neighborhood.
It was a house that served as gang diversion.
It served as a location for boys and girls groups.
It served as a location for after-school mentoring.
It's the house where National Night Out celebrations were held to connect officers with residents.
Yet in the early hours of Monday morning, that was all set ablaze.
Two people have since been charged: Justin C. Hernandez, 25, of Kenosha, and Kylie B. Gelmi, 20, of Mount Pleasant. And more people could possibly be charged.
"The irony of it is, this is exactly the kind of policing that people are calling for right now: community-oriented solutions, policing embedded into the community, building trust and confidence in the community. That's why this house represents Thelma Orr as a namesake," Racine Mayor Cory Mason said during a press conference last week.
Thelma Orr, for whom the center was named, was a community activist involved with the George Bray Neighborhood Center Board, the Center for Community Concerns, Lincoln Neighborhood Center Inc. and the Kenosha Job Advisory Council. She also encouraged people of color to apply for the police and fire departments, including current Police Chief Art Howell.
She marched for justice in Racine in the 60s, advocating for fair housing and helped form community centers including the George Bray Neighborhood Center.
It's what led Howell to describe Orr as the equivalent of Rosa Parks.
Before moving to Racine, at age 21, Orr laid down on a pharmacy's front steps, rather than going in the back door when she needed medication to help her breathe better due to having tuberculosis as a child.
"I was requesting the right to be served as a human being," Orr is quoted saying in a Journal Times story in 1999, a few months before she died of cancer. "It was a small town, and the people there got to know me. They said, `Oh, here comes that girl from up north. Better give her medication or she will die on those steps.'"
Everything she stood for is what the community oriented policing houses stand for.
With everything going on right now and the horrible killing of George Floyd at the hands of police, community policing needs to be embraced, not set ablaze.
Catch the latest in Opinion
Get opinion pieces, letters and editorials sent directly to your inbox weekly!