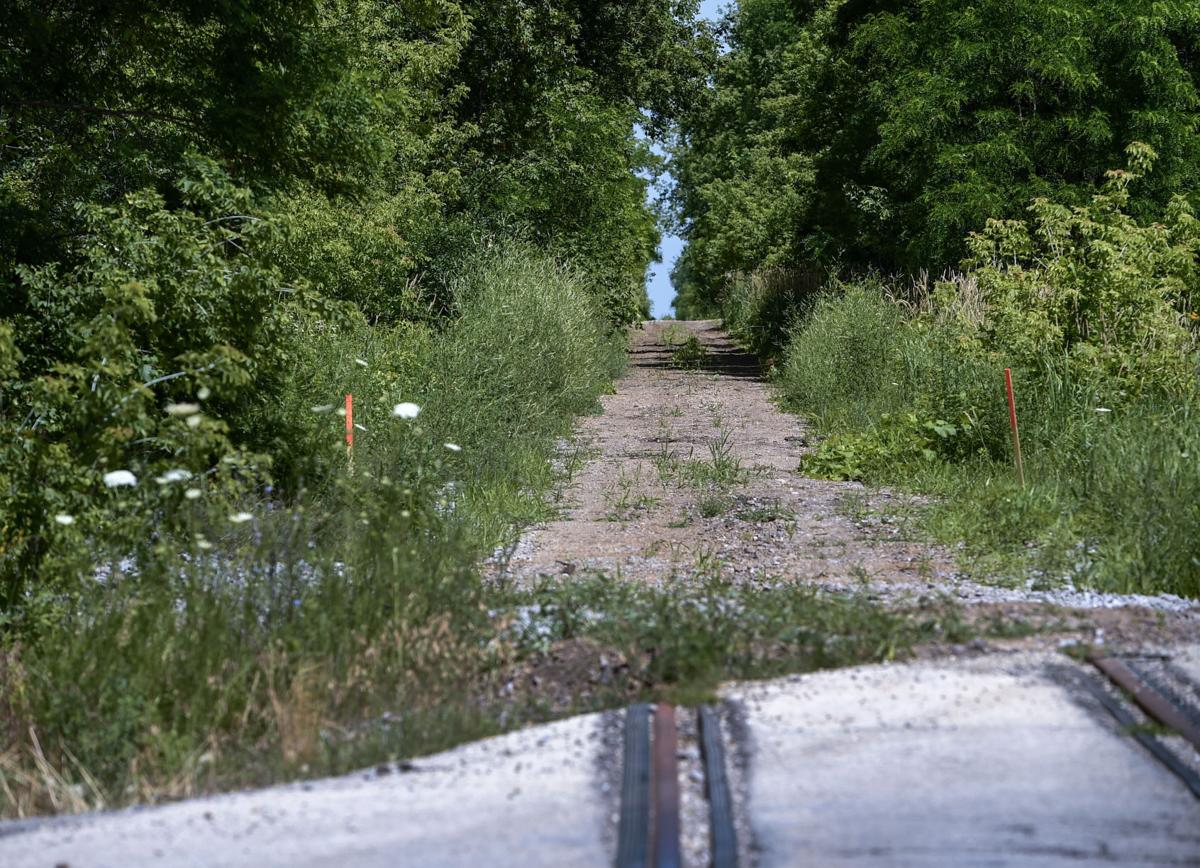 Rails to Trails is back on track thanks in large part to Racine County Executive Jonathan Delagrave and other county officials who managed to allocate $500,000 in the upcoming county budget to help acquire the 11-mile corridor along the former Soo Line tracks from Kansasville to Sturtevant. The money will come from county land sales and not tax revenue and will leverage $1 million in funds from the state's Knowles-Nelson Stewardship program. The Rails to Trails project will be linked to the "Route of the Badger" state trails network of 700 miles of trails for use by hikers, bikers and other outdoor enthusiasts. The bonus to that outdoor activity is that it is also expected to boost economic benefits along the trailway — which are estimated at $686 million statewide and has health benefits as well. That's a win-win and we're glad county officials were able to carve a spot for it in the budget.
Thumbs up: If you've had COVID-19 and recovered, you might want to consider this chance to pay back your good fortune in recovering to some of those area residents who are coming after you — those that need specialized plasma with COVID-19 antibodies. Those plasma donations are needed by area hospitals to treat coronavirus patients — some of whom are in serious condition — to fight off the virus. Demand for specialized plasma is up 50 percent in the four-state area served by Versiti blood collection centers. "We really need anybody who is eligible to come in and start donating because the hospitals are asking for it," said Versiti's Zach Warren. There is also a need for regular blood donations. If you want to step up in the fight against COVID-19, give them a call at 1-877-232-4376 or try their website at www.versiti.org
Thumbs up: The Grinch of coronavirus forced the shutdown of one of Racine's great holiday traditions, the annual Toys for Tots toys distribution. The workshop for toy repair, storage and distribution — a year-round operation — in the basement of the City Hall Annex was closed off in March because of the virus and the organization reluctantly said last month the toy distribution had to be canceled. It was another sad note in our COVID-plagued year. So it was heartening to read that Kingdom Builders Fellowship, 2701 Rapids Dr., and its community outreach branch, Failure is Not an Option (FINAO), is stepping up to fill in with a toy distribution program using only new toys that can be sanitized with a distribution date of Dec. 19. New toy collection boxes have been set out at Kingdom Builders Fellowship; Menards; Piggly Wiggly on Erie St.; Daniels Chiropractic, 2609 Rapids Dr.; Fresh Thyme, 7100 Green Bay Rd.; and McDonald's, 2100 Lathrop Dr., 1407 Taylor Ave., and 6630 Washington Ave. It's a great gesture and effort that could once again uphold the Toys for Tots goal that no child should wake up on Christmas Day without finding something under the tree.
Catch the latest in Opinion
Get opinion pieces, letters and editorials sent directly to your inbox weekly!