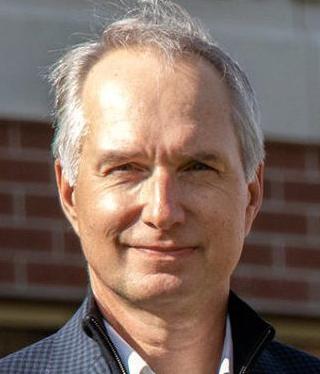 There is an old saying that goes: "When the student is ready, the teacher will appear." This year, for a variety of reasons, my students have been ready, and an ancient teacher has appeared.
Each year I assign Plato's "Apology," the dialogue in which Socrates defends himself against charges that he believed in false gods and corrupted the youth. I ask students to read the dialogue and tell me what they think. For the past 25 years, the most common response has been that they admire Socrates because "he stood up for his beliefs."
That's an understandable reaction because it is the kind of praise our culture often gives to someone who refuses to bow to pressure. And Socrates not only refused to bow or show remorse, he even taunted the jury, claiming he should be rewarded for persistently questioning his fellow Athenians about what they claimed to know. As a result, he was found guilty and executed a few days later.
The problem with my students' response to the dialogue is that it's completely and utterly wrong. Socrates pointedly and repeatedly claims that his mission is to challenge the unearned but comfortable certainty in which the majority reside. The good person, he says, is not one who "stands up for his beliefs" but the one who questions them, the one who is willing to acknowledge not knowing much at all.
This fall, my students' response to the "Apology" was markedly different. A number of them said they admired Socrates because he insisted on knowing the truth. At long last, my students were ready, and the real Socrates, who had been so long hidden from them, appeared.
For decades in this country we have told our youth to "stay true to yourself" and "stick up for what you believe," as if there were some virtue in stubborn persistence alone. The chorus of voices repeating these misguided platitudes has been so loud and pervasive that it has been all but impossible to take seriously the quiet voice of a little old man speaking from 2,400 years ago, saying: "Wait a minute. Shouldn't you question yourself? Isn't it wiser to admit ignorance than to claim a certainty you have not earned?"
The result is a nation full of self-righteous zealots ready to believe all kinds of nonsense without a scrap of evidence: that vaccines are toxic, that 5G cellphone towers spread coronavirus, that Dominion voting machines were used to steal the presidential election. For years we have cultivated a habit of mind that values belief over questioning, self-assurance over curiosity, and arrogance over humility.
The self-righteous zealots are not alone. The legion of conspiracy-minded folks in our midst are not any different from the majority of people who largely trust the mainstream media and think scientific expertise is reliable. The difference is not so much how they think, but who they listen to, who their friends are.
The voice of Socrates has rarely had a receptive audience in our culture. Until now, at least. Some, I think, are at last ready to hear it — that quiet, persistent voice of reason that proceeds not from skepticism but from a deep faith. After all, Socrates was admired by people like the philosopher David Thoreau, Indian leader Mahatma Gandhi and the Rev. Martin Luther King Jr. because he showed them a path to the truth.
According to Socrates, the greatest danger — to our personal lives as well as our nation — comes from self-deception. Knowing the truth is hard work. It takes relentless effort day after day. It takes a willingness to admit ignorance, to change one's mind, and then to change one's life.
In some ways it seems odd to me that the voice of Socrates is appearing now, in the age of social media. Platforms such as Facebook and Twitter are, after all, nothing more than vast self-deception generating machines. They feed users content based on "likes," allowing them to avoid the discomfort of inconvenient criticism. This is not just an incidental effect; it is what their algorithms are designed to do.
One consequence is that standing up for your beliefs is no longer difficult. You can always find somebody to agree with you, no matter how crazy your ideas are. What is increasingly difficult is asking questions without taking sides, asking questions not to criticize or ridicule but simply to understand.
Today, just as 2,400 years ago, insistence upon truth is likely to be scorned by many. Those who see no other possibility but ally or foe do not believe in suspending belief. Such enemies of truth reveal themselves by their impatience with civil conversation and contempt for those who do not agree with them. As my friend and mentor Joe Uemura used to say, "Misology and misanthropy are truth's natural enemies."
Socrates knew that truth is the only secure foundation for justice. And the only way to get to the truth is to ask questions — humbly, patiently, relentlessly.