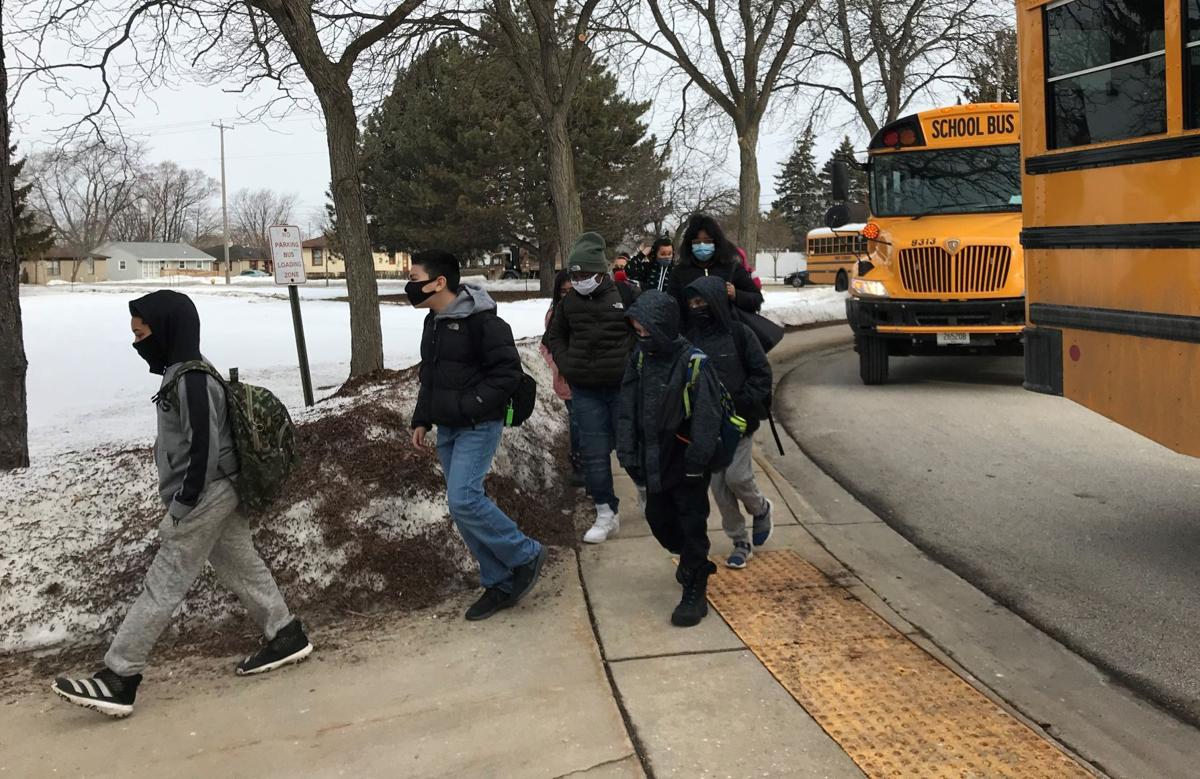 The Journal Times recently published a commentary by Libby Sobic of the Wisconsin Institute for Law and Liberty about education. I am grateful for the opportunity to respond on behalf of the Racine Unified School District Board of Education.
First and foremost, we want to celebrate the work of all our employees over the past 14 months. Since the day schools closed last March, our staff members have put students first. Whether standing outside in the rain and snow distributing meals, or driving to homes to bring hotspots and homework, to learning how to teach virtually and then learning how to teach remote and in-person students simultaneously, our educators and support staff have gone above and beyond. Nothing has been easy or perfect but our team has demonstrated grit, determination and love for our students and families.
School choice
Racine families have many school choices. Whether they choose private, parochial, public or charter, we know that when families have the opportunity to research and select a school that they believe is best for their child, their child is more likely to be successful.
We want our families to make a choice that is best for them. That is why we inform our families about the high-quality choices available to them through RUSD. From Dec. 1 to Jan. 15 each year, families in Racine can learn about all of our school choices. From the Academies of Racine at Case, Horlick and Park, to Gilmore Fine Arts, to Red Apple STEAM School, community schools and RUSD Montessori, we offer something for every child.
Dual language, award-winning fine arts, state-recognized early learning programs, virtual learning (available even before COVID), and the Academies are just some of the awesome opportunities we offer in our District. We agree with Ms. Sobic — students in Racine "deserve access to as many high-quality educational options as possible" and we have them in RUSD.
Obligations to voucher and private school students
It is true that a portion of residents' property taxes pays for the education of voucher students. That is simply a fact.
Oftentimes community members are surprised to learn that public schools provide (and fund) buses for private school students in Wisconsin. We do. During the pandemic, bus transportation has been more challenging than ever as we have needed to provide more bus routes so that we can safely socially distance students. More routes meant more bus drivers, which has been difficult as bus drivers are in incredibly high demand.
Safety protocols required both public and private school families and staff to be more flexible with start and end times this year so we could stagger routes. We thank all families for their understanding and we thank WILL for highlighting this situation. But, to be clear — RUSD is doing its best to support all students and families who reside in the District. And that means working together — public, parochial and private schools — to be flexible when necessary.
Students first, always
As we near the end of an incredibly long and challenging school year, we again say thank you. To our families who have been nimble, understanding and supportive. To our amazing, dedicated staff who continue to put our students first every single day. To our healthcare professionals and partners who have stepped up, provided sound advice and courageously faced unprecedented challenges. And to our students who have continued to show up, to learn, to grow and to thrive during this crazy year. You remind us every day why we have chosen to work in education.
Brian O'Connell is the president of the Racine Unified School Board.