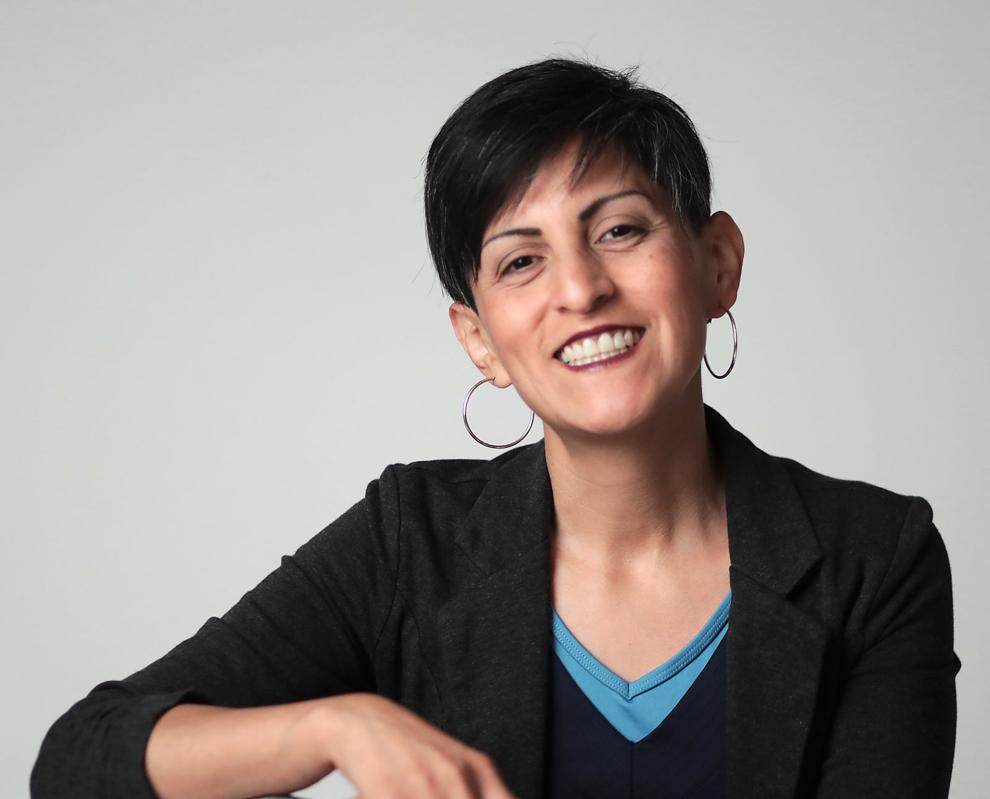 My son was but a month old on Sept. 11, 2001, when his father called to tell me that a plane had crashed into one of the twin towers in New York City.
It had been a long sleepless night, and my infant's older brother had woken up at 5 a.m., as was his custom, and finally been coaxed back to sleep. When the phone rang, I'd virtually flown out of bed, nearly full asleep, to make it stop before it woke anyone.
I thanked my husband for calling and then went back to bed to try for a few scraps of shut-eye before the morning's chaos of toy strewing and breastfeeding began.
The phone — bolted to the kitchen wall, downstairs — rang again. Once more, I raced to pick it up before the ringing broke the morning's tenuous peace.
It was my husband. Again. He delivered the now-perplexing and scary news that the second tower had gone down and other plane-related coincidences were afoot. I stood in my kitchen, a 26-year-old woman with two babies, located some 50 miles away from what was then called the Sears Tower in Chicago, not yet concerned that this moment in history would find me everywhere I went for the next 20 years.
Instead, I went back to sleep and got maybe half an hour of rest before awakening to do the million things moms do in the morning to get their very young children fed, clothed and occupied. I hadn't even bothered to turn the television on, since we rarely did while the children were awake.
You have to remember, it was 2001. There were no smartphones to "blow up" with notifications and text messages from people checking in. No one in my family was anywhere near New York or any of the other locations that were targeted that day. I didn't have any acquaintances there.
As far as I knew — in that time between when the first tower became engulfed in flames and when the local newspapers put out unprecedented (in my lifetime) afternoon editions describing the scope of the carnage — there was no reason for me to worry too much. It wasn't going to really affect me.
Though I was 850 miles from New York City, once the skies quieted from planes being grounded, local curfews were imposed. People started lining up to fill their gas tanks. My mommy friends ran to the grocery store. People left work to get home and take it all in.
The next day, the birds were still alone in the skies, but now cops were everywhere. The whole situation became terrifying for most people, whether they had a connection to the event or not.
But in my quiet, suburban subdivision there was only one person — my nextdoor neighbor — who I knew felt genuinely worried for their own safety. (The Japanese were rounded up into internment camps in the 1940s, remember.)
This neighbor was like me: Born and raised in the United States, well-educated, thriving in the American Dream of suburban homeownership. And yet — we both had olive skin, dark hair, dark features, immigrant parents (mine from Mexico and Ecuador).
Prior to 9/11, we'd casually chuckled at being mistaken for Indian, Latin American, "Middle Eastern," Greek and many other nationalities. Then, almost instantly, our ability to "pass" as something else became a liability as seemingly everyone in the world was looking for "terrorists."
In October of 2001, Wisconsin Congressman Jim Sensenbrenner introduced the USA Patriot Act, which gave the government unprecedented discretion to thwart specific and vague "terrorism." (In 2005, Sensennbrener subsequently used "terrorism" to push a bill that would have made "aiding and abetting" unlawfully present immigrants a crime. It led to the massive 2006 immigrant rights marches across the country.)
In 2008, cooking show host Rachel Ray and Dunkin Donuts were criticized because Ray had appeared in an online ad wearing a scarf that some people thought looked just like a keffiyah, the traditional Arab head covering. Shortly after that controversy started heating up, a blond, blue-eyed young man verbally attacked me.
"Do you have fun blowing up buildings, you ———- terrorist? Huh? You heard me, you ———- —— terrorist!" he shouted. Because this happened inside Union Station, while waiting in a heavy crowd to board a commuter train out from downtown Chicago to the 'burbs, the guy and his friends were ejected from the station by the police.
Later, I blogged: "For the first time in my Cinderella-story-book life, I was simply one of so many others who are looked at with suspicion because of the color of their hair, eyes and skin. I was shamed in front of an instantly-alarmed crowd at a major Midwestern transportation hub by a dangerous, federally-defined insult."
Subsequently, the "War on Terror" escalated to a war on poor people as America's law enforcement agencies turned into SWAT-like departments that used paramilitary style tactics to police communities. Need I note that people of color were more often targeted, harassed, physically harmed and killed?
It seems incredible that on that sunny, beautiful September morning, I didn't imagine the events in New York would ever affect me or my children. And now, they've shaped my life in ways I hadn't foreseen.
Before each of my sons were born, my husband and I made the choice to give them "white" names so they'd never be discriminated against for having a Hispanic mother.
It worked! Both my sons mostly get a pass these days when people play "Spot the terrorist."
Last week, I asked my baby — the one who was but a month old at the time of the attacks — what he thought about 9/11. He gave this innocent, unaffected answer: "I mean ... it sucked, I guess."
It did. And all the fallout from that day still does.