An illuminated metal sculpture designed to represent an oil platform rests on Lake Mendota in front of a silent, snow-covered Memorial Union Terrace.
Frozen pants, shirts and socks were hung on a clothesline at Garver Feed Mill and, in Law Park, a Yeti, who is a bit depressed over the state of the environment, looks over Lake Monona.
There are short films, a laboratory of trash, forums on activism and a series of online events.
In short, Winter is Alive! A Cooler World Carnival, a citywide arts and cultural event focused on climate change, may be one of the most-Madison events ever held. Only unlike the Willy Street Fair, La Fete de Marquette, Naked Bike Ride and Art Fair on the Square, long underwear and a good pair of boots will be a requisite to take in the outdoor exhibits and presentations over the next three weeks.
Just like the city's quintessential summer events, the weather is cooperating at full blast.
"I like to do politically engaged art but that's also very accessible to anybody from any background," said Tamsie Ringler, 57, a sculptor, foundry artist and director of the event, who as a student at UW-Madison helped organize a nuclear war fashion show on State Street Mall.
"And that was the same kind of idea," she said. "Using a platform that is familiar and to use it as a message. And I thought it would be really interesting to actually combine the idea of a winter carnival with the message of global warming."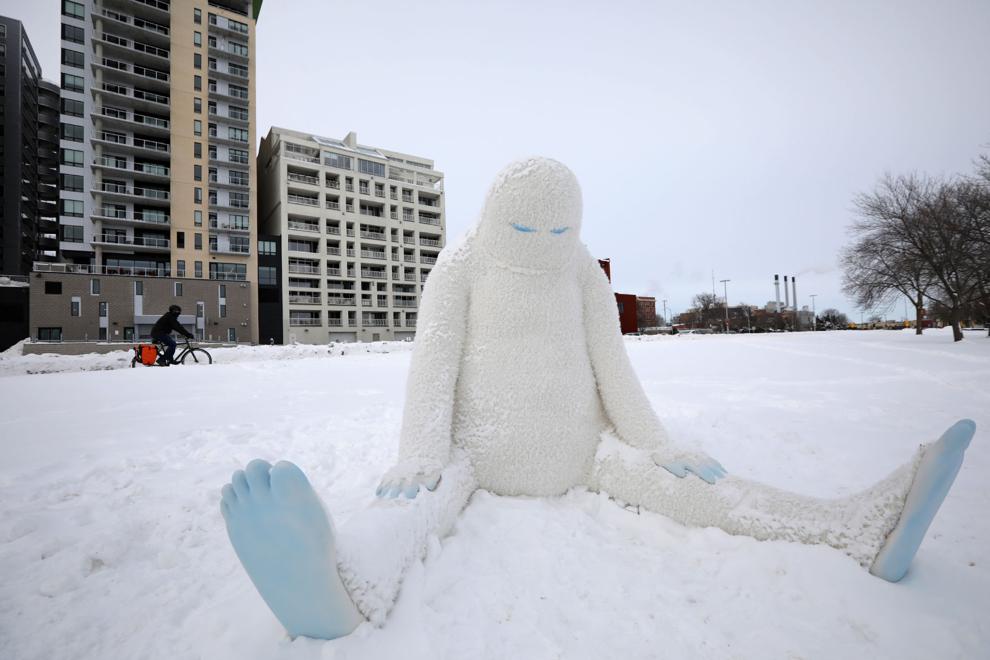 The carnival kicked off Friday and will run through March 7. Art installations are scattered throughout the city in public spaces, including in front of Memorial and East high schools, the UW Arboretum, Elver Park and on State Street and Lake Wingra just off Vilas Beach. Live-streamed performative and narrative events are scheduled throughout the three-week event and will include a program on Tuesday hosted by Angela Trudell Vasquez, Madison's poet laureate.
There's also music and six films from the Wisconsin Film Festival that will be projected onto the exterior walls of Garver Feed Mill.
The idea for the carnival came after Ringler approached the city's arts commission in October for a grant to install a single piece of public art. It was approved, but Ringler and Karin Wolf, the city's Arts Program administrator, began talking and thought they could get 10 more artists to take part to create a larger event.
Turns out, more than 50 applied. About 30 artists were ultimately accepted, but other aspects, like the films and virtual events, were added to the event presented by the city's Arts Commission, Garver Events and Sustain Dane. Additional financial support is coming from the Clean Lakes Alliance, Dane Arts, Madison Parks Foundation, Madison Room Tax Commission, Andy and Carol Phelps and Wisconsin Salt Wise.
"This has really been a different experience and it's become bigger than anticipated. Normally, something like this should take a year to organize but we just started four months ago," said Bethany Jurewicz, director of public programming at Garver.
Jurewicz, also one of the organizers of the carnival, is hoping this is not a one-off event and is already starting to think of ideas for future carnivals. Incorporating sports, fireworks and food could also be a possibility. Garver is a prime location for many of the programs and installations and has two interactive, walk-through pieces, one that uses wood from reclaimed ash trees. Outside, there's a piece on salt and its impact on the environment, and a soil sculpture that will remain up for months to come. It holds dormant wheat in its top layer and if the wheat grows, it will be harvested at a public performance this summer. The culmination could be baking a loaf of bread using the wheat from the sculpture.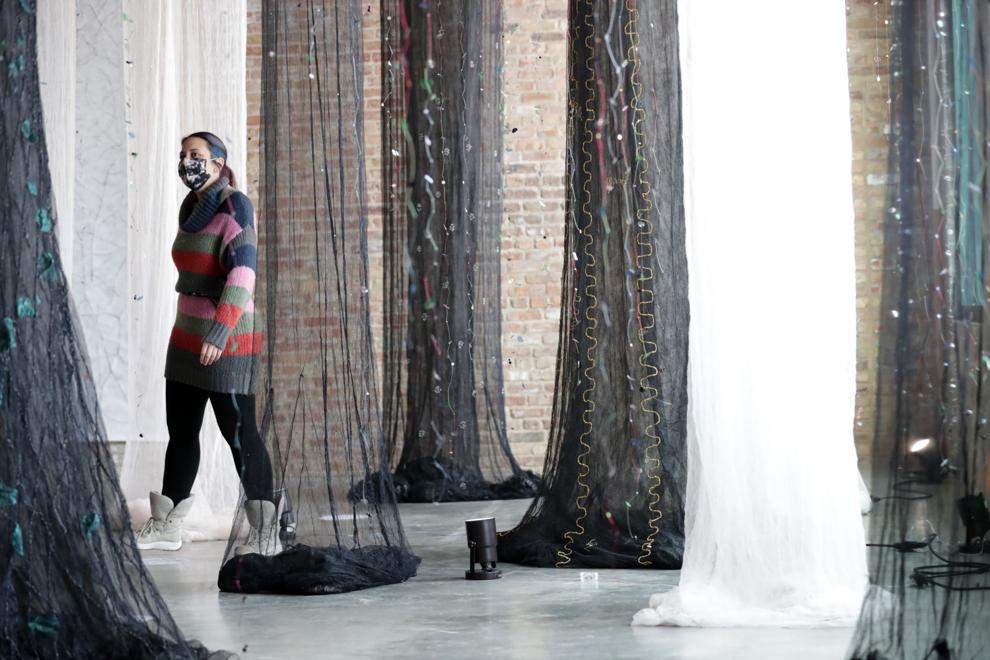 "Doing a winter festival for me is a pretty big priority," Jurewicz said. "I think that people in Wisconsin are really up for being outside in the winter and even post-COVID people will still love being outside."
On Saturday at Garver, Ray Curruthers, an artist from Maryland, dipped clothing into water and then hung the pieces on clotheslines outside the mill. She used her "All the Trappings" performance to encourage her audience to spend more ethically on clothing, not be tricked by labels feigning sustainability and to choose to fix or alter items instead of replacing them. Curruthers specializes in collaborative metal casting and sculpture, but the pandemic has made it difficult to gather and make art.
"It's been a little bit alienating and strange," Curruthers said of her work over the past year amid COVID-19. "I've been quite happy with what I've been able to accomplish on my own, but it definitely hurts a little more."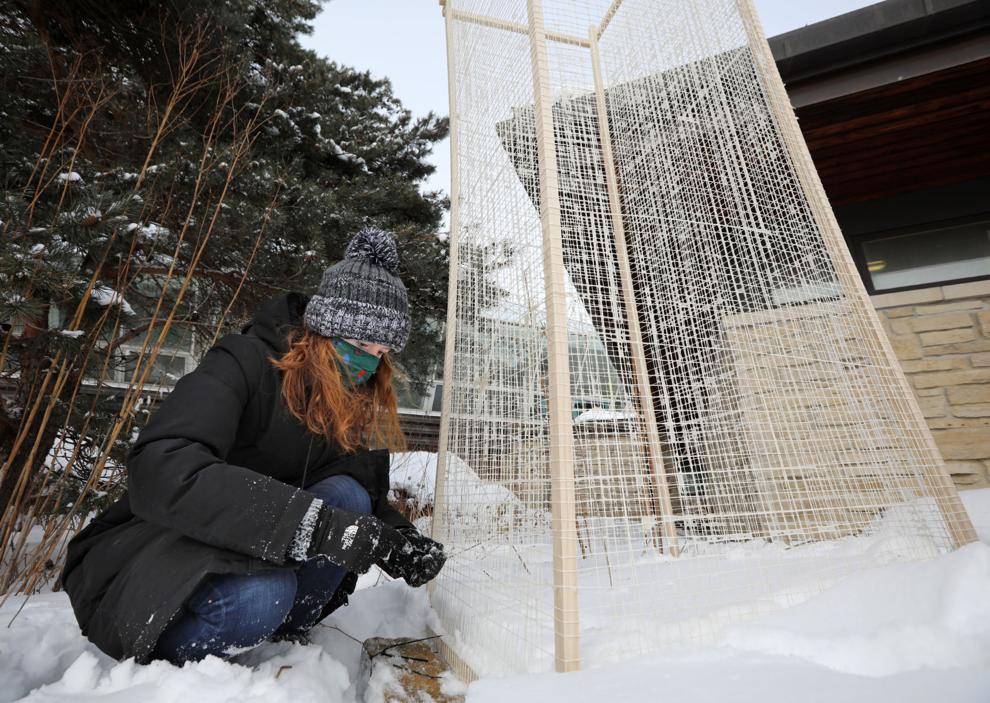 Carley Schmidt, a Washington state native who is pursuing a graduate degree in printmaking at UW-Madison, has installed outside the main entrance of Olbrich Gardens a series of columns made of wood and string that represents the strength and fragility of the environment. She hopes it encourages viewers to examine their own role in the use and manipulation of natural resources and the future of the planet. The cobwebs of string are covered in pulp mashed from locally sourced plants.
"I'm excited to see how they change and how they morph through this weather because it's really extreme," said a bundled-up Schmidt as she finished the installation Friday afternoon. "I'm sure it will break down a little bit, so I'm excited for that part."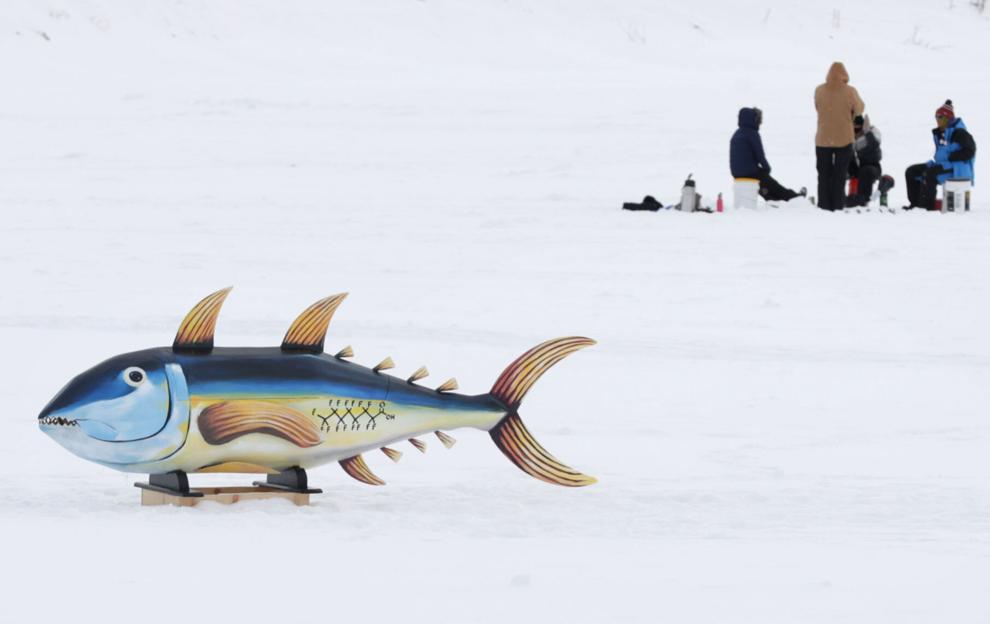 Derick Wycherly grew up in western Montana and, like Schmidt, is also pursuing a master's degree in fine arts printmaking. He hung, from trees just east of the visitor center at the UW Arboretum, 20 yards of 1-yard-wide cotton cloth covered with repeating images of dams and hills. His inspiration came from the record flooding events of 2018 in southern Wisconsin and ongoing problems worldwide of communities being displaced by failing dams.
"The role of the artist is always going to fall short in providing real solid solutions, but it's useful to have people presenting these problems in a way that's socially engaging and provides some interest and relief from the narrative of the COVID-19 pandemic," Wycherly said. "It refocuses people on problems that will persist once people are all vaccinated."
Winter is Alive! is similar in some respects to Fermentation Fest's Farm/Art DTour last fall that included large-scale artworks, performances, local food stands, roadside poetry and educational signs that helped tell the story of the land and its people.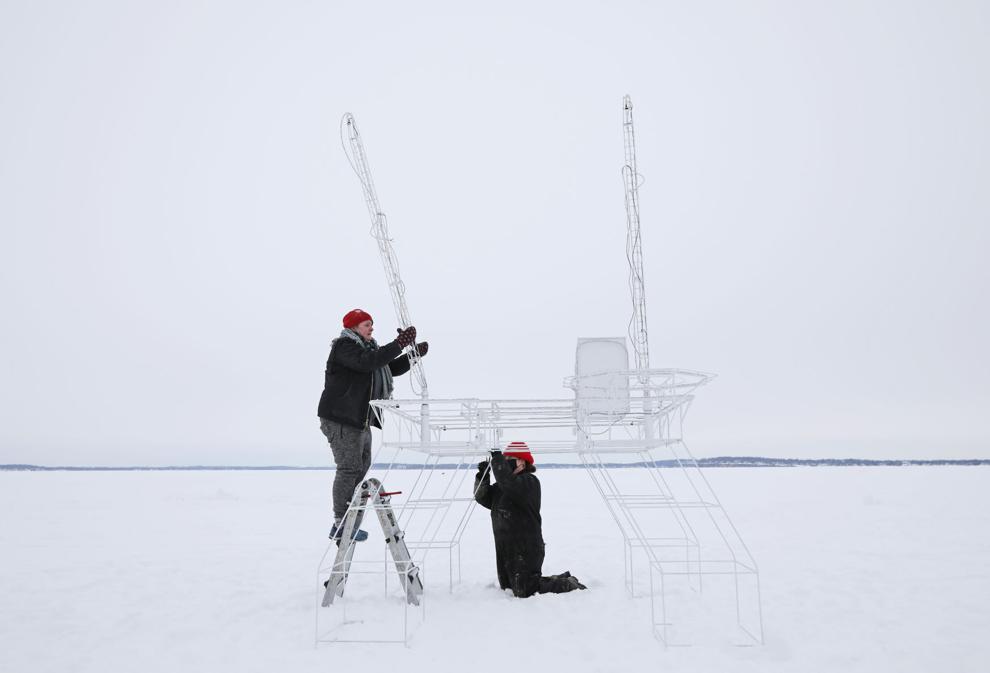 For Ringler, a longtime college art teacher who has an affinity for art parks, her metal sculpture of a deep-water oil platform on Lake Mendota is designed to bring attention to the increasing toxicity of the environment. And while she was chilled to the bone last week erecting her solar-powered sculpture dubbed "North Pole Project" on the wind-swept lake, she was thankful that winter was living up to its name. She believes that future winters of white, ice and cold are not guaranteed.
"Wouldn't it be a shame if we lost winter as a season," said Ringler. "I think we all know what we're doing but we don't know how to stop. We have to, globally, come up with a new way of thinking."
Photos: Winter is Alive! A Cooler World Carnival
Winter is Alive!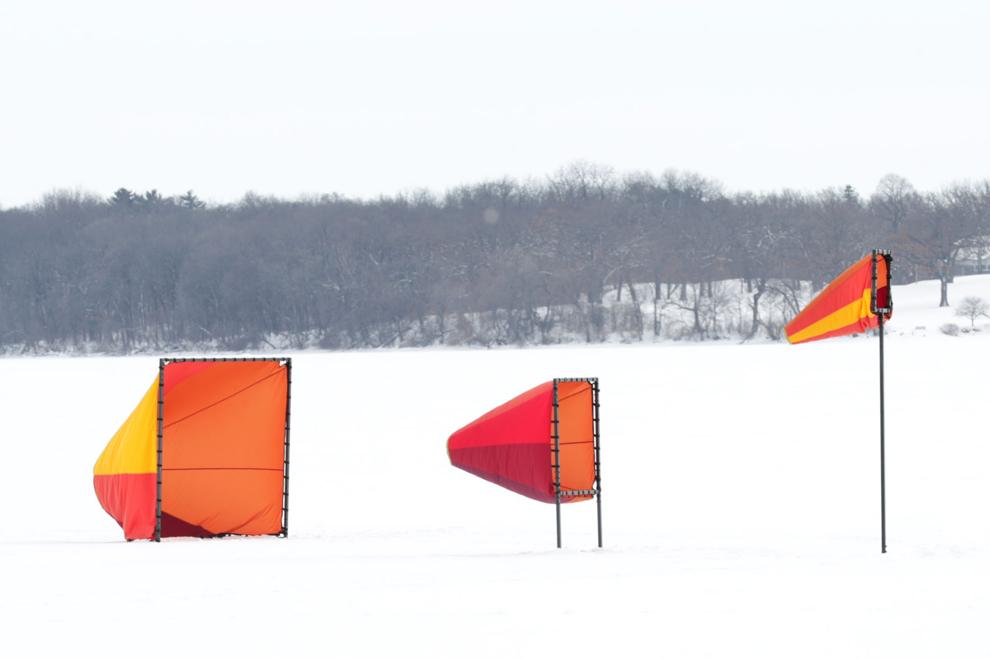 Winter is Alive!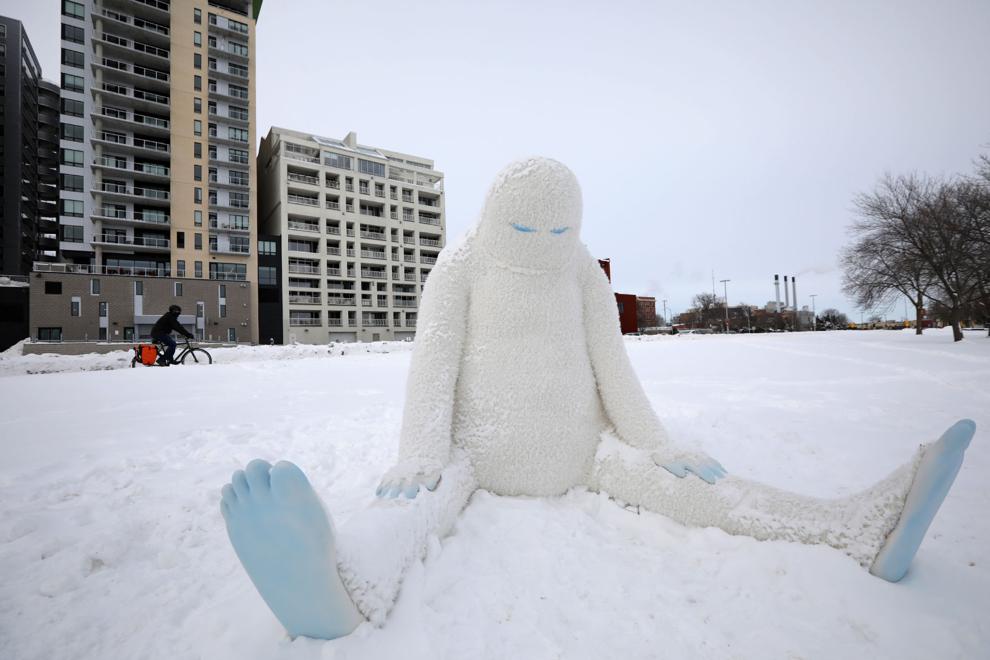 Winter is Alive!
Winter is Alive!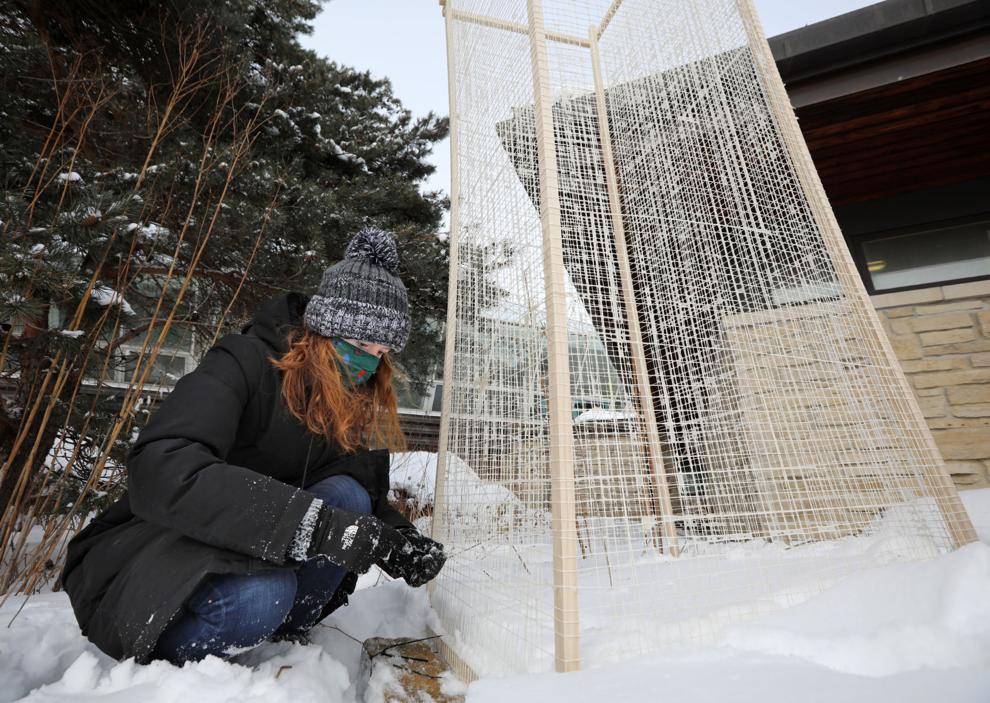 Winter is Alive!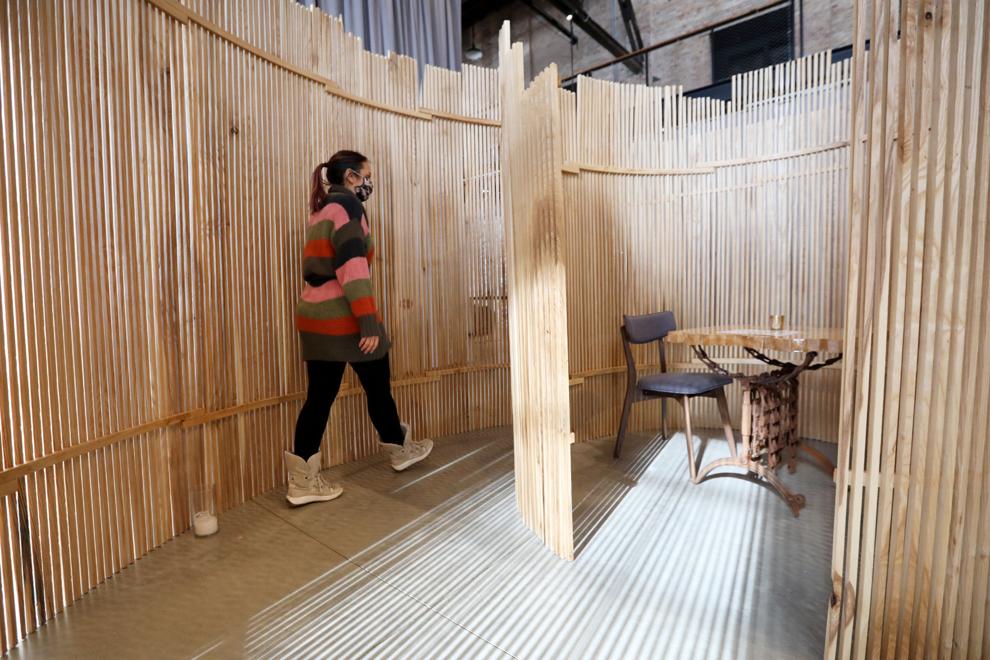 Winter is Alive!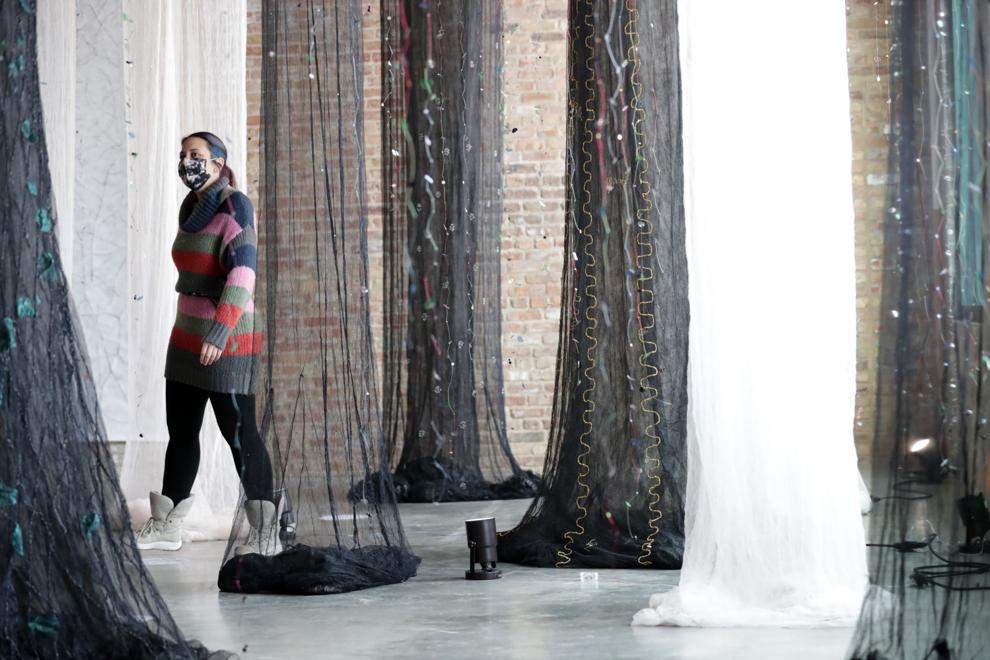 Winter is Alive!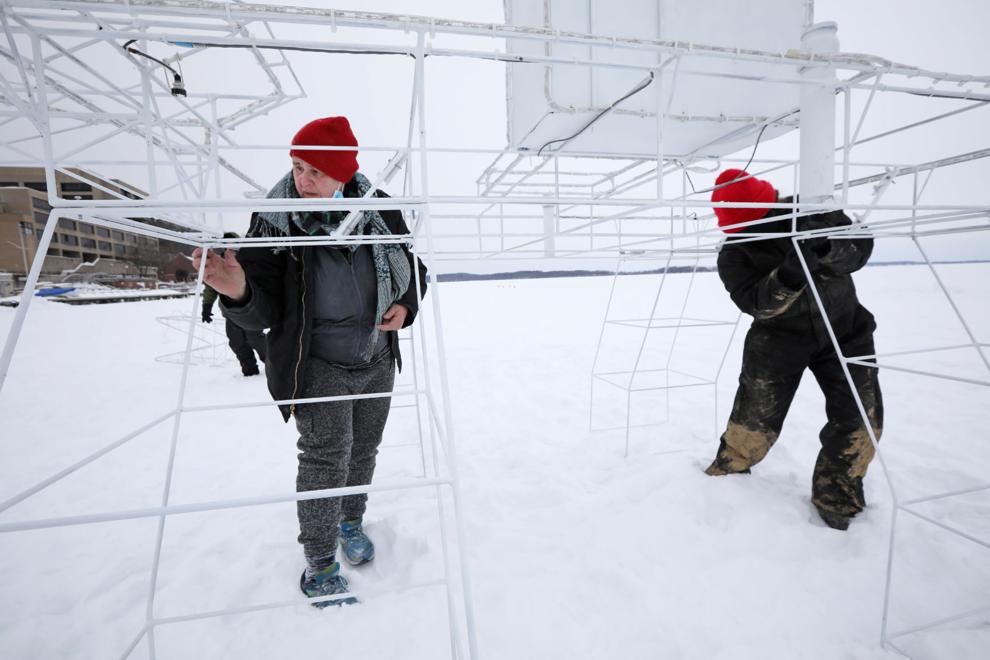 Winter is Alive!
Winter is Alive!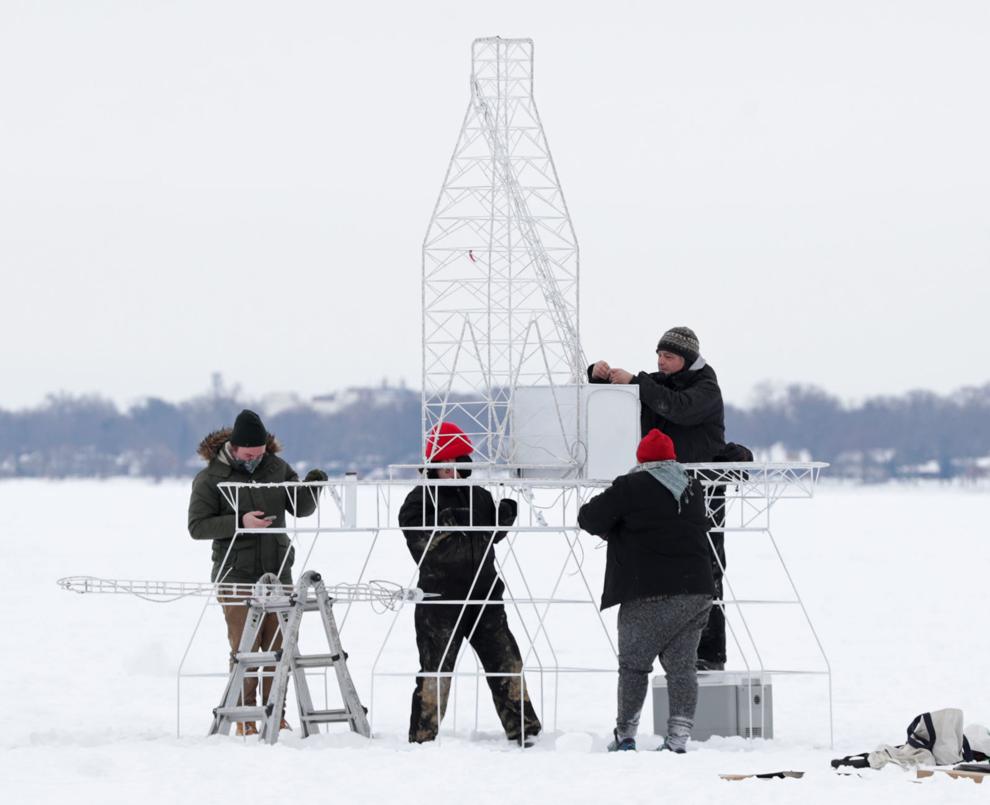 Winter is Alive!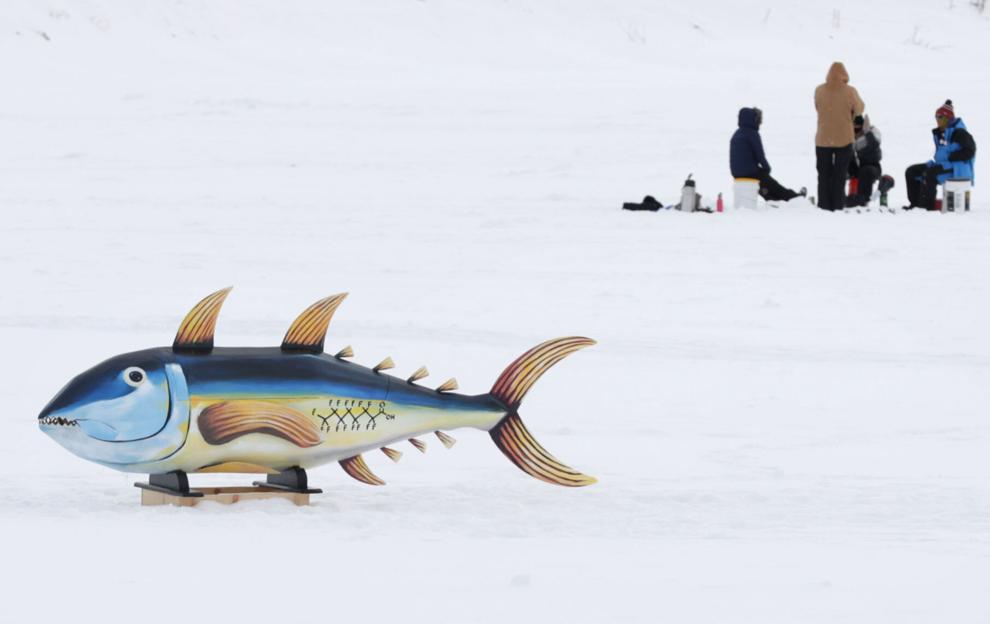 Winter is Alive!
Winter is Alive!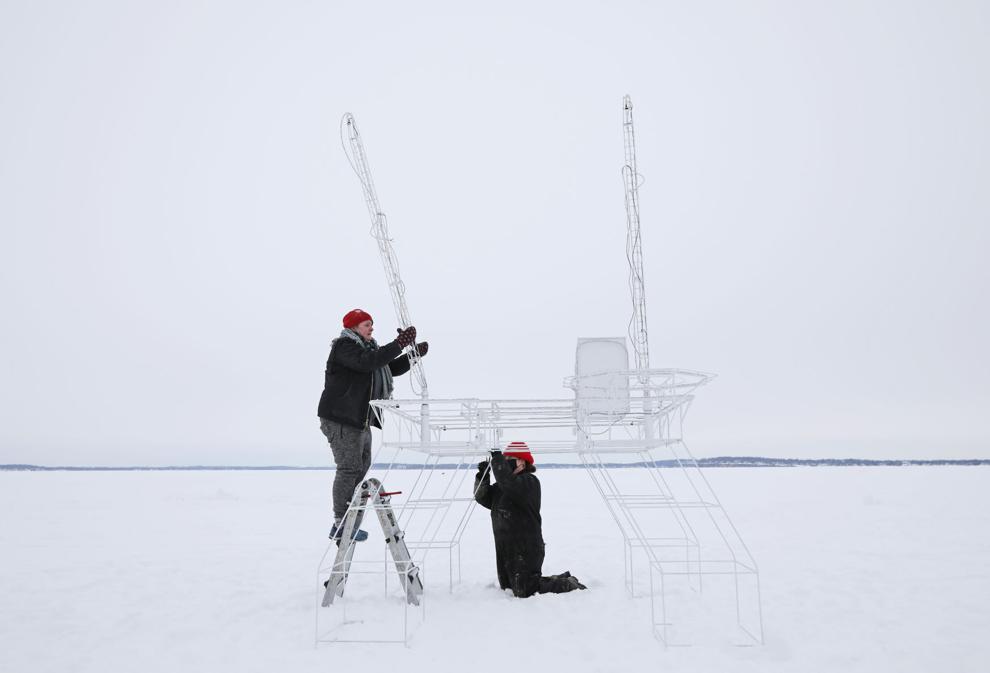 Winter is Alive!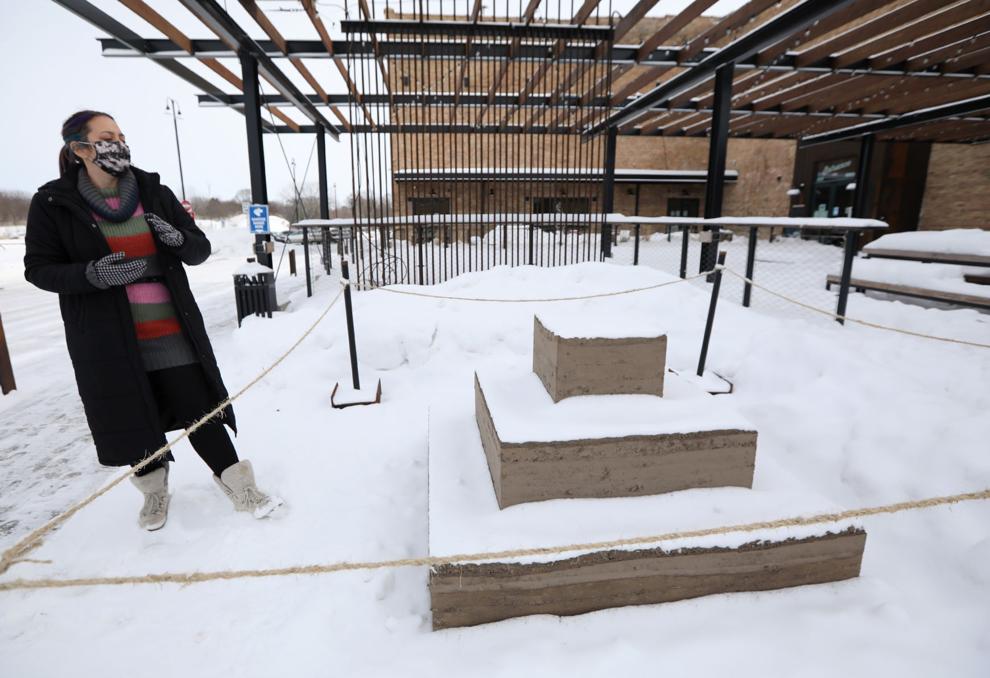 Winter is Alive!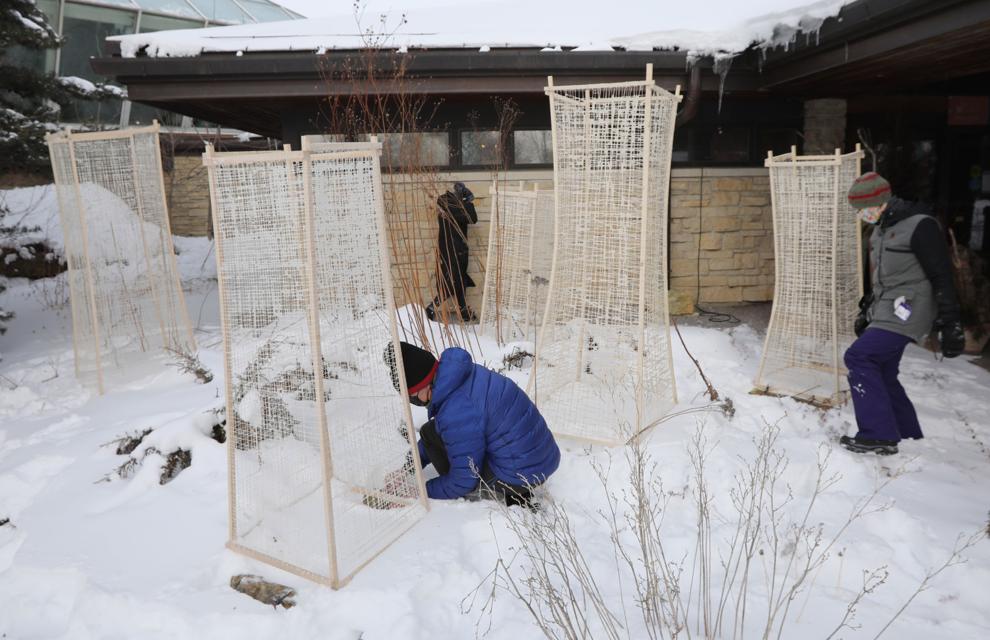 Winter is Alive!
Barry Adams covers regional news for the Wisconsin State Journal. Send him ideas for On Wisconsin at 608-252-6148 or by email at badams@madison.com.