WASHINGTON — Millions of reports of coronavirus-related scams are being reported across the country.
Some of them are text messages purveying a vaccine for the coronavirus, even though no vaccine has been made yet nor will one be ready for months. Others are social media posts and messages, selling non-existent masks and other hard to find equipment; those who fall for the purchase will often give up personal information or credit card numbers for items that don't actually exists, while the scammers electronically flee with their victims' money.
A new bill, introduced last week by Rep. Bryan Steil, R-Wis., would double the penalties for people who conduct those scams.
"I've heard time and again from people in Wisconsin about the number of times they're being contacted by scammers. The statistics show that's true. And on occasion, they (the scammers) are being successful," Steil said in a videoconference Wednesday.
As of this week, the Federal Trade Commission estimated that Americans have already been scammed out of more than $38 million in scams related to COVID-19. More than 52,000 reports of successful scams have been confirmed, with the average person losing $470, according to the FTC.
In late March, the FBI issued a warning in Milwaukee regarding phone calls, emails and texts that falsely claimed people needed to share their personal financial information in order to get their $1,200 check from the federal government.
During a town hall videoconference with ABC7 Chicago, Illinois Attorney General Kwame Raoul said that anyone selling a vaccine or cure or treatment for coronavirus is lying since "there is no such thing that is FDA approved."
Steil's bill, the "Stop Coronavirus Scams Act," would allow prosecutors to double the penalties for those charged with fraud or fraud causing serious bodily injury or similar crimes connected to a COVID-19-related scam. In some cases, that would mean doubling the maximum penalty from 20 years in prison to 40 years, and doubling the maximum fine from $5 million to $10 million.
"These are despicable criminals," Steil said. "This piece of legislation holds the criminals accountable."
In an editorial published Wednesday in the Janesville Gazette, Steil wrote "Last month, I spoke with a woman who dealt with a scammer impersonating her friend on social media. The scammer urged her to send personal information to them to receive a $40,000 check. But she recognized the red flags, stopped communication with the scammer and alerted her friend who had been hacked. She saw the warning signs and prevented a scam from occurring. However, not everyone knows they have been scammed until it is too late. That is why we must act."
Steil is now searching for cosponsors in Washington D.C. He hopes the bill will find bipartisan support.
Linda Longwell, owner of Leather Accents, 717 Main St.; looks over some of her items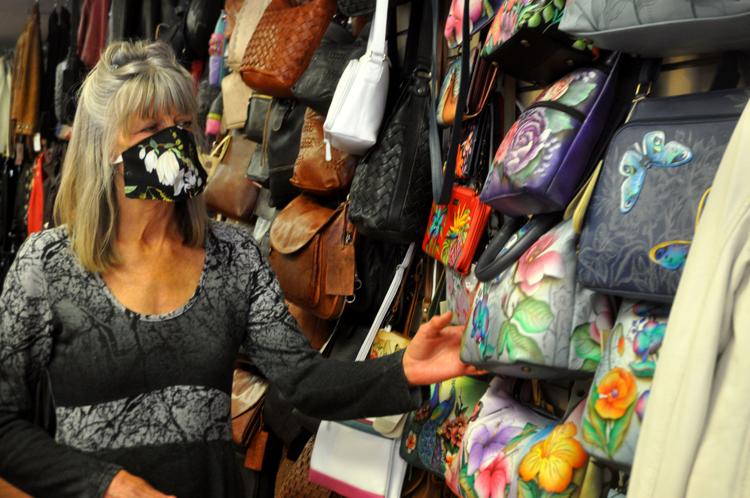 Overland employees Diana Bahrke, store manager, and Tyler Blohm, sales associate, look over some items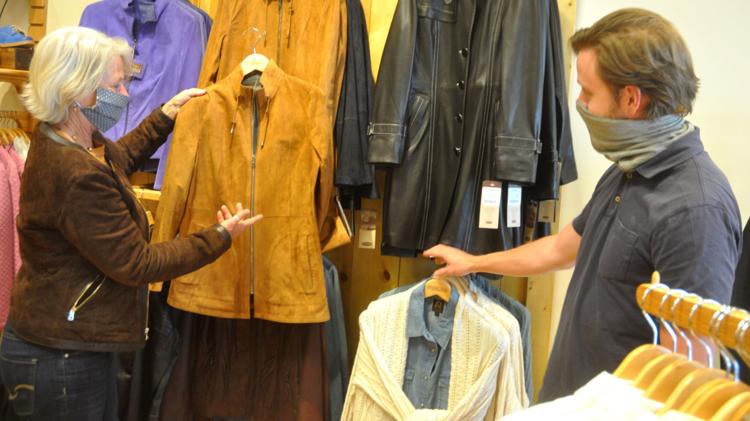 Sandra Mesa, from left, Debbie Wester and Patricia Haisman enjoy a day of shopping
Raina Remeeus, owner of Dust Bunny Books, 152 Center St., organizes some of her books
Natalie Sliwinksi, employee at the The Candle Mercantile, 870 W. Main St., prepares some candles
Chuck Settles, left, and Carol Palfroman look over some items at Christine's Gift Shop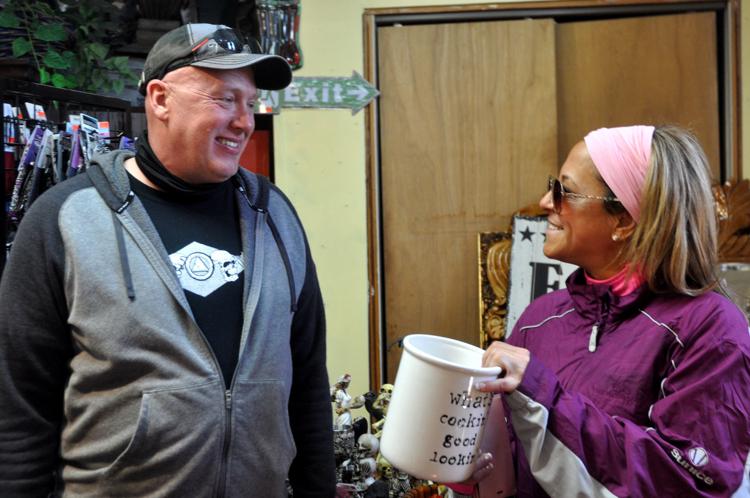 Concerned about COVID-19?
Sign up now to get the most recent coronavirus headlines and other important local and national news sent to your email inbox daily.