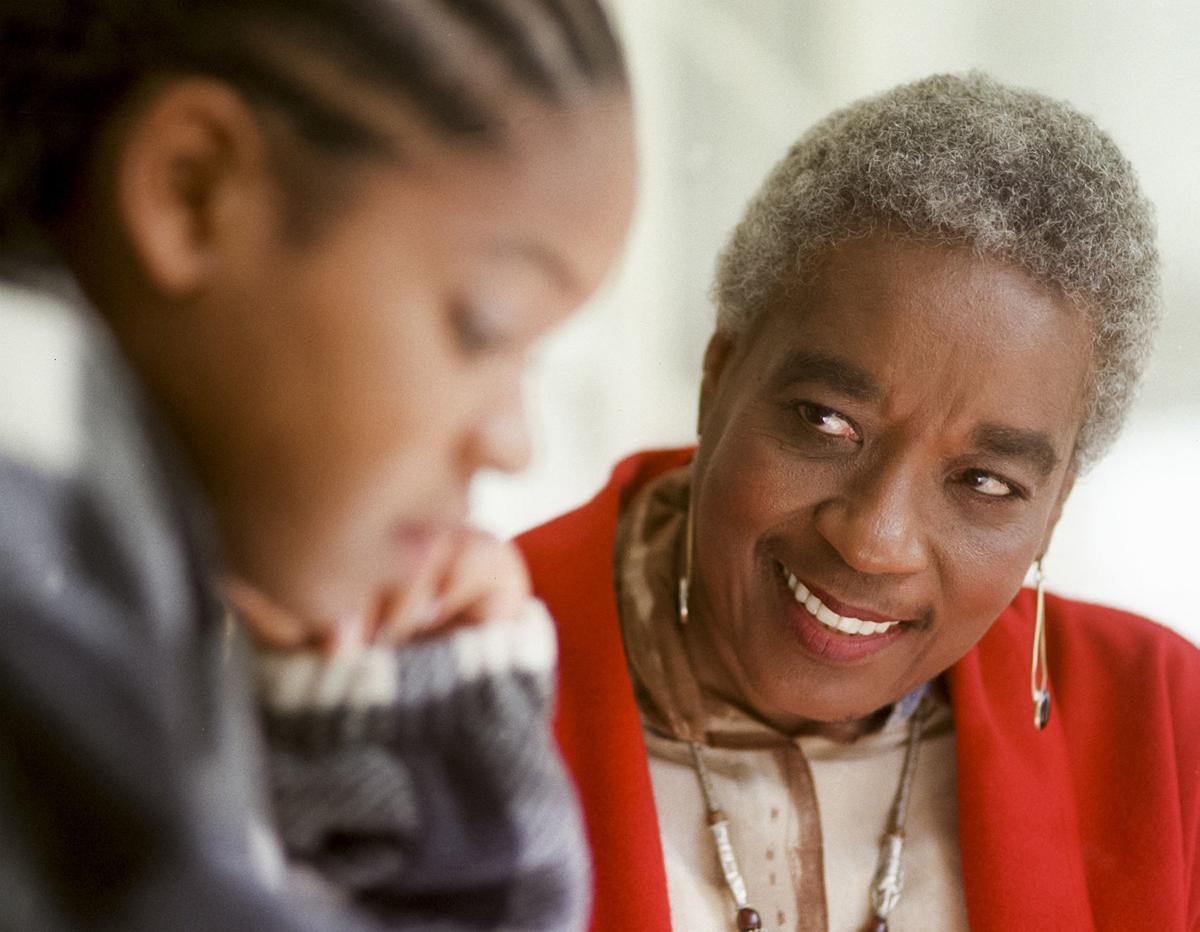 Milele Chikasa Anana was a fierce spirit, a savvy businesswoman, a nurturer, an activist and a powerful leader in Madison's black community for more than 40 years.
Wednesday morning Anana — known affectionately by many as "Mother Milele" and "Ms. Milele" — died at 86 after battling cancer and a stroke, and choosing to stop dialysis last week, her longtime friend Dana Warren said.
Madison Mayor Satya Rhodes-Conway said calling Anana a community leader "almost seems like an understatement."
For 30 years, Anana was publisher and editor of the oldest African American-owned magazine in Wisconsin, UMOJA. She also was Madison's first Affirmative Action officer, a founder of Madison's Black Chamber of Commerce and the first African American to serve on a Wisconsin school board.
Ruben Anthony, president and CEO of the Urban League of Greater Madison, said even as Anana became physically weak, "she was still just as sharp and aggressive as I had ever known."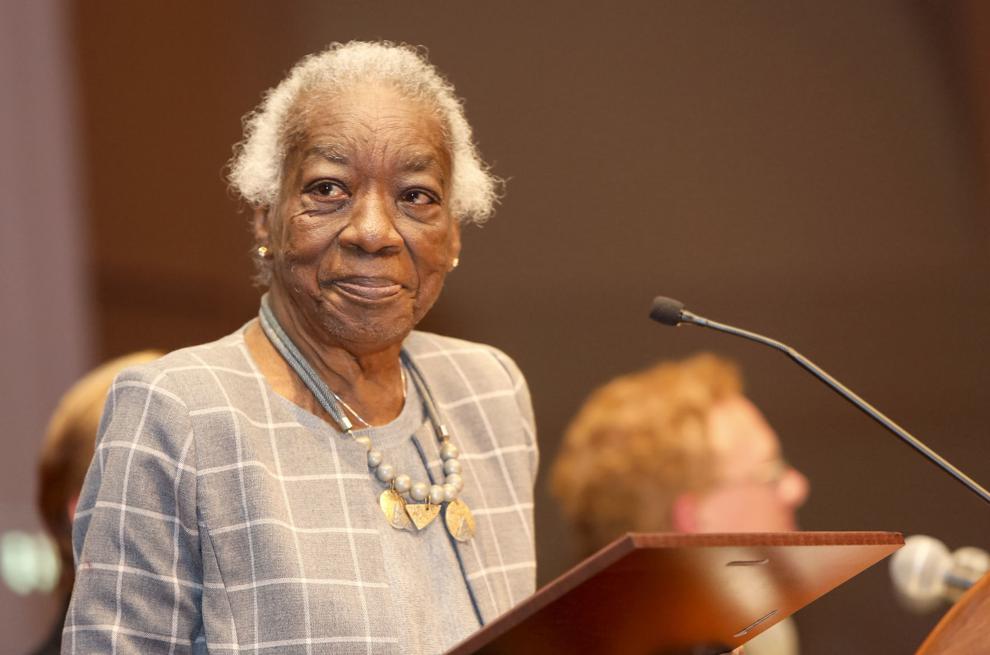 Tommie Jones Jr., 41, whose aunt and uncle were close family friends of Anana, said he and many others in Madison's black community have lost a mother, but her legacy will persist.
"She was short in stature but mighty in force," Jones said.
A scrappy publisher
UMOJA started in 1990 as a two- to three-page newsletter printed on yellow copier paper, said Warren, who helped with editing and layouts. Carolyn Ewing was the original owner, but after she moved away Anana took over in 1992.
Anana, a "barely 5-foot woman," Warren said, went around to a bunch of companies throughout Madison to convince them to advertise in UMOJA.
"If Milele wanted to get a project done, it would get done," Warren said. "She was not shy. She would ask you, and very few people could say no."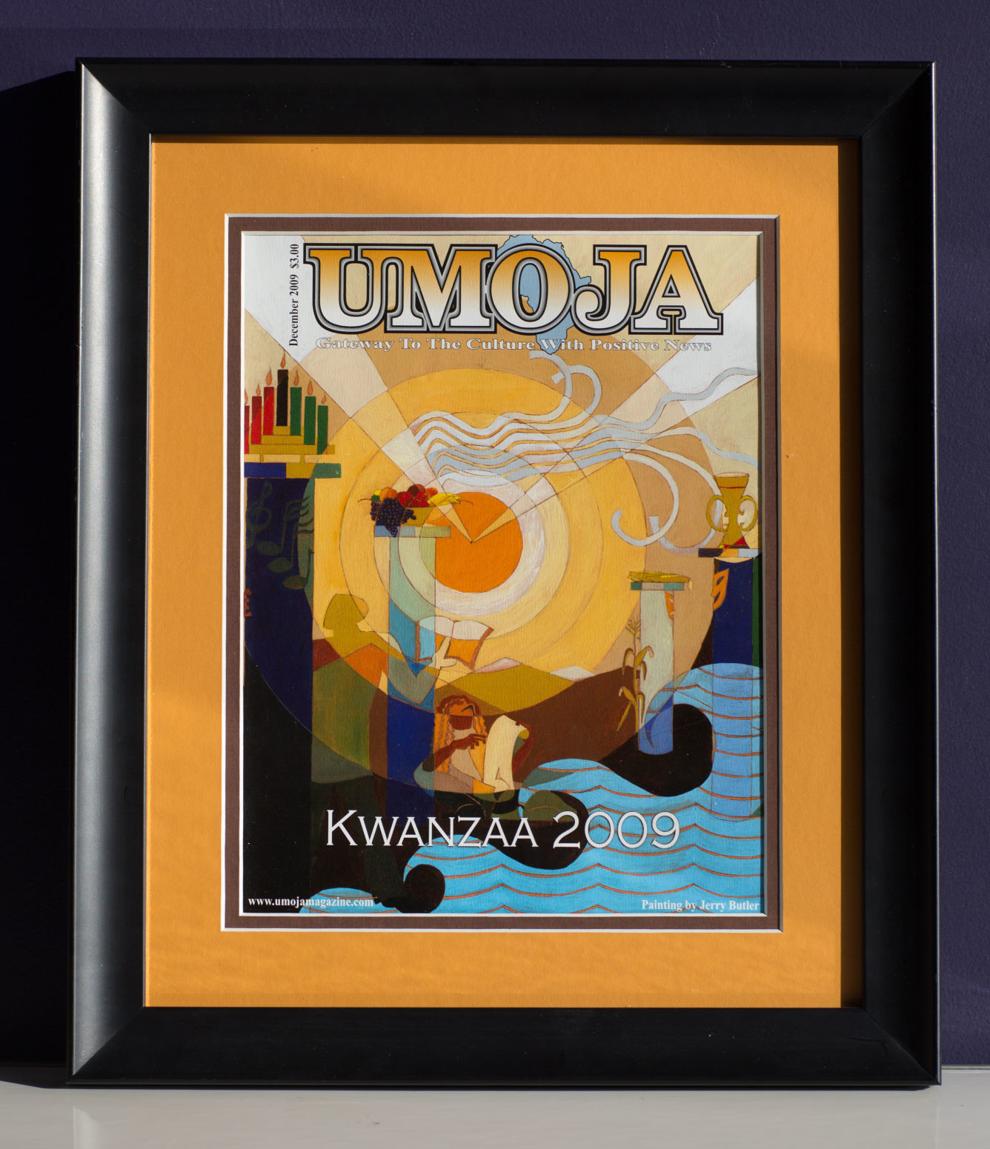 Anana built the publication from the ground up: From two pages to eight to the full-color magazine that it is today, said current publisher and editor Yvette Craig.
"I basically am here because I get to stand on the shoulders of this beautiful woman who was a giant in the community," Craig said.
Before she retired in 2018, Anana worked to ensure the long-term viability of UMOJA.
Anana went to the same church as Anthony. At the end of the service each week, she waited by the door to convince Anthony to get the Urban League to purchase the magazine.
"When I started going out the back door, she showed up at my office," Anthony said with a laugh.
Finally, he brought her in and negotiated a deal. The Urban League of Greater Madison purchased UMOJA in 2018.
Elevating black voices
Anana's vision for the magazine was to create a space for black voices. She was frustrated with the media's stereotypical representation of African Americans — only providing coverage of the black community if it was sports or crime, Warren said.
Today, UMOJA tells only positive stories of the achievements, victories and unsung heroes in the black community.
"Our stories became important," said Rev. Alex Gee, lead pastor of Fountain of Life Covenant Church and founder of the Nehemiah Center for Urban Leadership Development.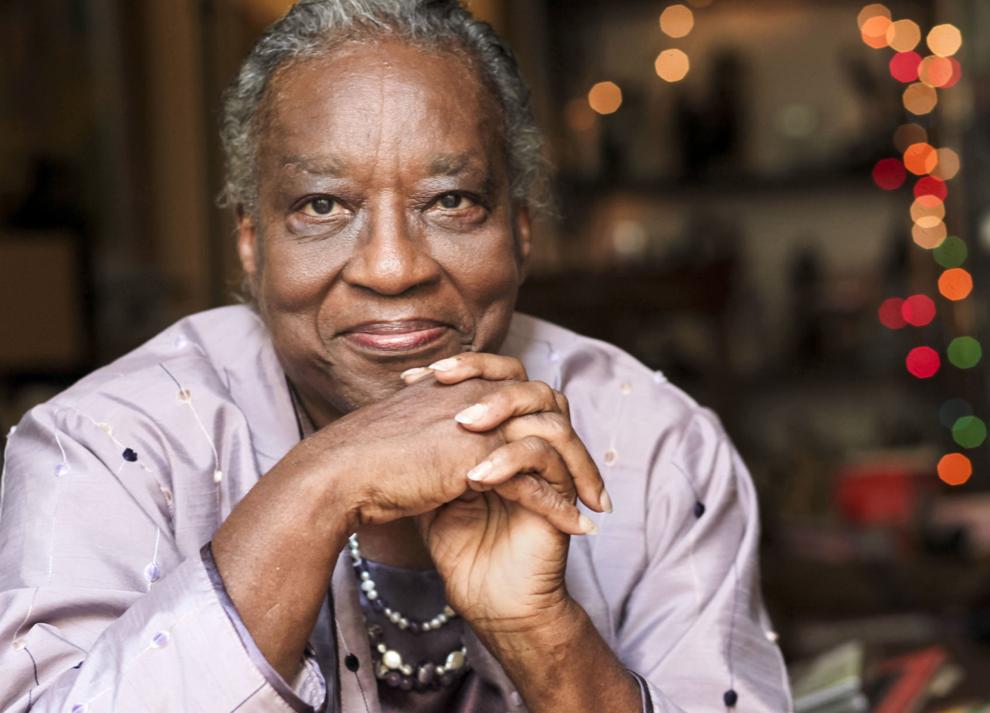 Every year, she did a special edition of the magazine dedicated to highlighting the work of high school and college graduates.
Anthony said there are many stories that would be forgotten had it not been for Anana. He called her a "champion of positive news."
"In a world that too often does not hear all voices, Ms. Milele made sure that the stories of Madison's Black community were told," Rhodes-Conway said.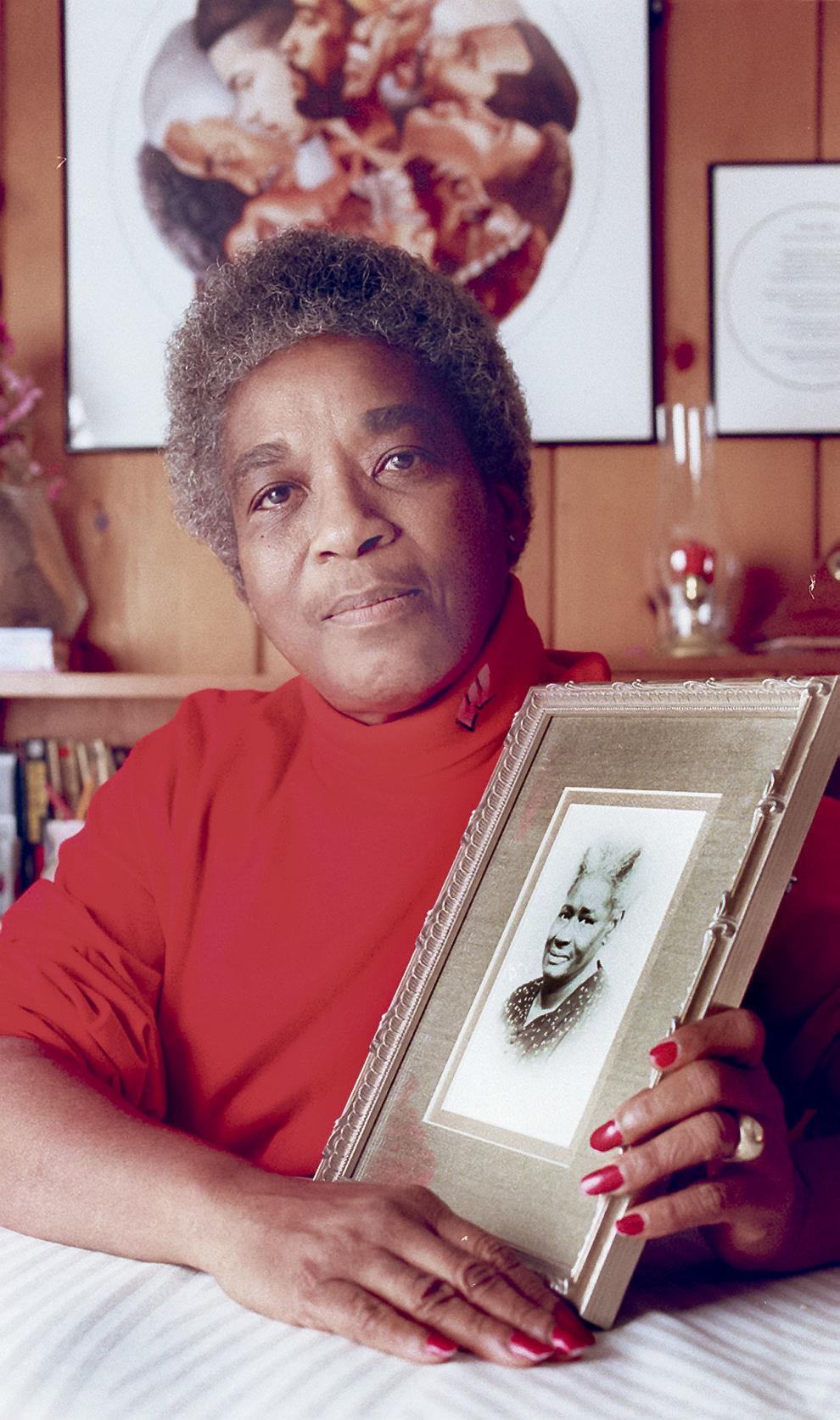 'A trailblazer'
Warren met Anana in the late '70s on Martin Luther King Jr. Boulevard between the Madison Municipal Building and the City-County Building Downtown. They were two black women working in government at a time when people of color were not prominent in the city, Warren said.
"You know, in Madison when you're walking down the street and you see another black person you just talk," Warren said. "We met on the street and got to chatting, and we've been friends ever since."
In her position as Madison's first Affirmative Action officer, Anana made significant changes in hiring practices across city departments, then-Mayor Paul Soglin said.
Soglin said the diversity in the Madison Police Department is a result of Anana's work and her collaboration with former Police Chief David Couper. Anana also helped change the makeup of committees that were previously dominated by white men to better reflect the people of Madison. In corporate boardrooms and on plant floors, she made her voice heard, Soglin said.
"The great success of her two immediate successors, Eugene Parks and Kirby Mack, are attributable to their standing on Milele's small but powerful shoulders," Soglin said.
Jones said Anana called out leaders when she saw injustice and held them accountable.
During her time on the Madison School Board, Jones said she would march into the mayor's office and governor's office and "demand that justice be served."
"She was fearless in her pursuit of equal opportunities for black people," Jones said. "She was unapologetically black."
Anana also served as interim director of the Madison Equal Opportunities Commission and was an active member of the Madison Alumnae chapter of Delta Sigma Theta Sorority. In 2009, she was given the City of Madison's Reverend Dr. Martin Luther King Jr. Humanitarian Award for her service to the Madison community.
Anana was a "positive example and a trailblazer," Rhodes-Conway said.
Camille Carter, president of the Madison Black Chamber of Commerce, said Anana helped create the first-ever black business directory. In 2018, the directory listed more than 300 black business owners. Anana also helped start the nation's first Black Restaurant week, Carter said.
"She was the visionary behind that," Carter said.
The 'encourager'
As tenacious as she was, Anana was also a loving mentor to many.
Warren said Anana had five children, a few grandchildren and a number of great-grandchildren.
But Jones said she was a mother to many more, including himself. Anana was there when he graduated high school and college, and when he got married, and she helped him find his first job in Madison. "She was one of my greatest supporters," he said.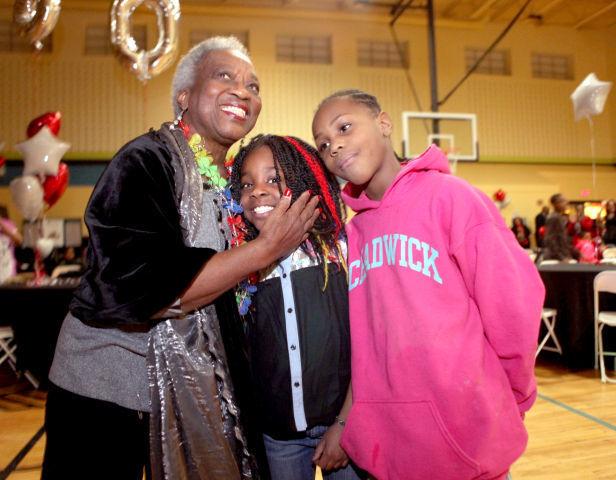 Anana encouraged Anthony to continue pursuing his PhD in urban studies. Anthony said she had a "motherly touch." He called her an "encourager."
"Every time she saw me, she would stop me and ask me, 'How you doing? How's the school going?' and 'You can't quit,'" Anthony said.
Craig said Anana helped her learn the ropes when she took over UMOJA. Anana encouraged Craig to believe in herself, even when Craig thought she didn't have it in her.
"Her encouraging love and mentoring to me I know will last a lifetime," Craig said. "People keep telling me I have some very big shoes to fill. And I will never be able to fill her shoes.
"There will never be another Milele Chikasa Anana."