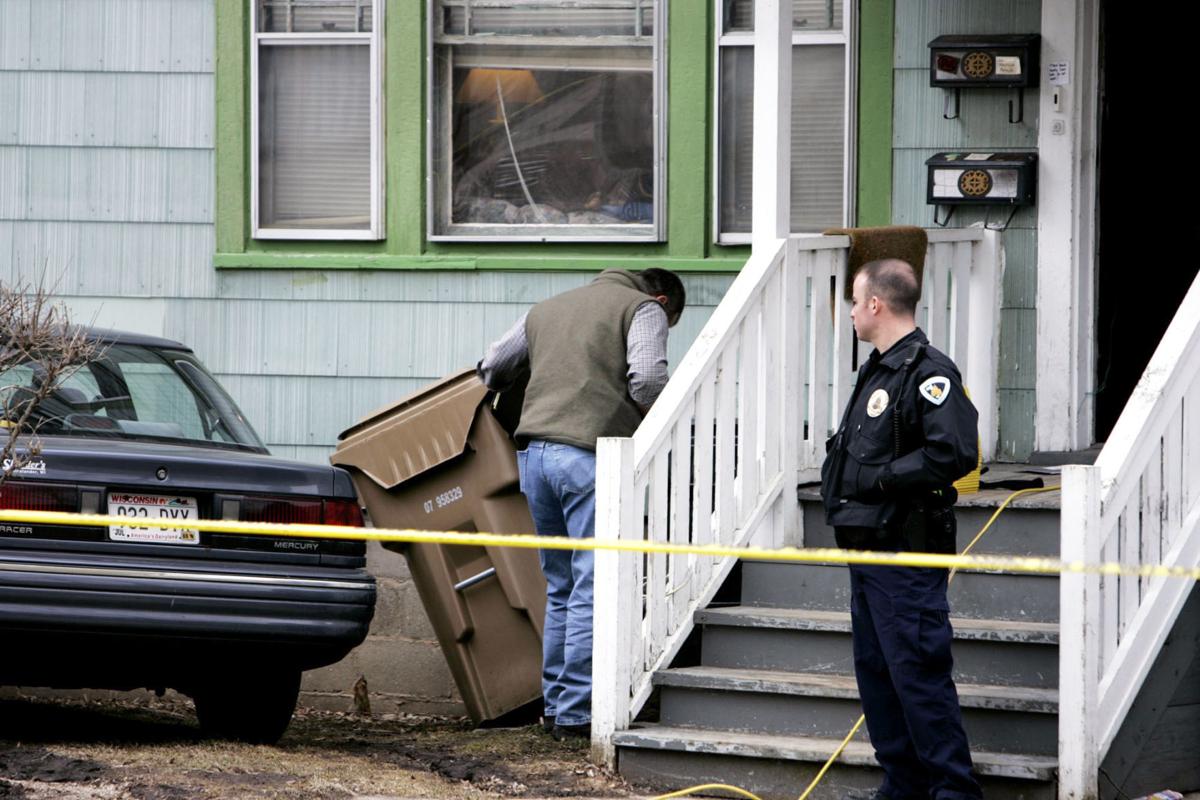 A man police had questioned multiple times in the beating and stabbing death of a 21-year-old UW-Madison student in her campus-area apartment nearly 12 years ago was charged Friday in the case.
David A. Kahl, 53, was charged with first-degree intentional homicide in the April 2, 2008, slaying of Brittany Zimmermann in the 500 block of West Doty Street, interim Police Chief Vic Wahl said Friday.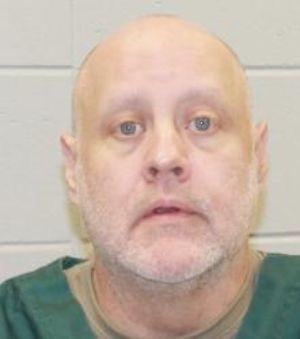 The death of the Marshfield native and medical microbiology and immunology student who lived with her boyfriend and three cats shook the UW and wider Madison communities. It was the third of three high-profile killings in Madison in less than 12 months in 2007 and 2008.
In a statement, Wahl said Zimmermann's parents, Kevin and Jean Zimmermann, have "remained heavily invested in the case over the years." And in their own statement, the couple asked for privacy, adding "having charges filed is just the beginning of justice."
"Nothing will bring our beautiful daughter back and we continue to feel that pain every day," they said.
According to a criminal complaint, DNA tests run on the shirt and jeans Zimmermann was wearing at the time — and conducted in recent years as testing technology improved — showed matches with DNA from Kahl, who allowed police to take a sample when they spoke with him on the day of the crime.
It also shows that police interviewed Kahl six times about the case beginning from the day of the crime until December 2014. Police also spoke to his mother, a friend and someone Kahl lived with at a halfway house in 2016 who told police that Kahl told him: "I'm under investigation for a homicide. I'll do you like I did her."
Kahl was one of hundreds of people police interviewed in the first days of the investigation, and police said three weeks after the murder that he was not a suspect.
Kahl admitted to police that on the day Zimmermann was killed, he was using crack cocaine and trying to get more of it by going door to door, telling people he needed money to get a tire fixed, according to the complaint.
While he never admitted to being involved in the slaying, the details of what he told investigators changed or conflicted over time, according to the complaint. Sometimes he said he had been at Zimmermann's apartment; sometimes he said he didn't remember if he was there. Police also report he sought to cast suspicion on two men he was buying and using crack with that day and who allegedly were involved in robberies in the neighborhood.
Police say they also received a letter in April 2009 from an inmate reportedly at the Fox Lake Correctional Institution alleging that another inmate there had been involved in the Zimmermann killing. When the state Crime Laboratory ran a DNA test on part of the envelope last year, it showed a match with Kahl.
In 2014, police had DNA evidence possibly linking Kahl to the crime and information from a former roommate of Kahl's, Andrew Scoles, that Kahl had confessed to the killing. But Scoles declined to provide more information without a deal from police involving his own criminal charges. Scoles died two years later.
The complaint against Kahl charges him as a "party to the crime" of homicide, with a penalty enhancer for allegedly using a dangerous weapon. Madison police spokesman Joel DeSpain declined to comment Friday on whether that means anyone else could have been involved in Zimmermann's death.
Kahl has convictions in Dane, Iowa and Green counties going back to 1992 for crimes including sexual assault, theft and drug dealing, and was convicted most recently, in 2016, for his seventh drunken driving offense. He is currently incarcerated at the Oshkosh Correctional Institution and is listed for life on the state's sex offender registry.
The Zimmermann slaying is one of a trio of high-profile homicides that shook the city in 2007 and 2008. The midday killing occurred two months after Joel Marino, 31, was fatally stabbed in his West Shore Drive home about a mile away, also during the day.
A mentally ill former UW-Madison student later confessed to killing Marino. But police have yet to find the killer of Kelly Nolan, a 22-year-old UW-Whitewater student whose body was found July 9, 2007, in a wooded area in the town of Dunn, 16 days after she was last seen after a night out Downtown.
Zimmermann's case also drew attention because of mistakes made by the 911 center that caused significant delays in the search for her killer. Police were not notified of a disconnected call from Zimmermann's cellphone around the time she was killed. In a recording of that call, a woman could be heard screaming and there were sounds of a struggle, though the call taker said she did not hear them. Police were then given erroneous information about the call, which sent them on the wrong trail for two weeks.
After the incident, the 911 center hired a new director and more staff, redesigned the center, purchased new equipment, reduced forced overtime hours for employees and revamped procedures to reduce answering times.
Wahl said the Zimmermann case "never went cold and was never anything but a priority for MPD."
Photos: Brittany Zimmermann homicide case over the years