MADISON — Mayor Satya Rhodes-Conway has asked American Transmission Co. for more details about the cause of a July transformer fire and why the utility didn't shut it down sooner after problems were detected.
ATC issued a news release Wednesday saying a voltage regulator — known as a "load tap changer" — failed, igniting combustible gases inside the 138-kilovolt transformer at about 7:40 a.m. on July 19 at the Blount Street substation.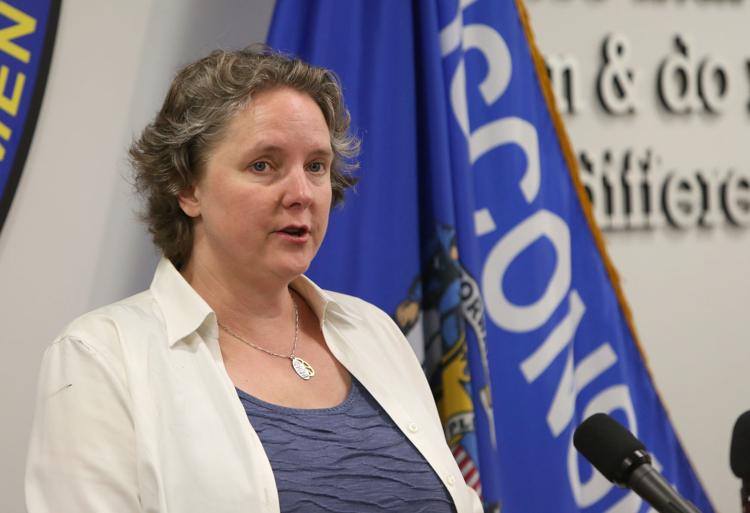 Cleanup efforts continue as environmental contractors work to determine the extent of contamination from hazardous chemicals in foam firefighters used to extinguish the blaze. Tests showed elevated levels of the compounds, known as PFAS, in water samples from Lake Monona.
In a letter sent Thursday to ATC president and CEO Mike Rowe, the mayor said she met with ATC's environmental director on Aug. 5 but received "few answers" and was told a detailed report would be available in a week.
Rhodes-Conway said ATC refused to turn over a copy of the completed report Thursday, "indicating that the press release released this week by ATC was sufficient."
You have free articles remaining.
You're out of free articles
Sign in or create a FREE account to keep reading.
According to the news release, ATC was aware of a problem with the transformer and was monitoring it in the days leading up to the explosion. ATC said it had planned to shut it down on July 22 for a "detailed internal inspection."
The mayor said the news release only raises more questions, such as why ATC waited to shut down the troubled transformer, which was near to a gas station, whether anyone has been held responsible, and what new steps ATC has taken to prevent something similar from happening.
ATC spokeswoman Anne Spaltholz said the company has offered to answer "any questions the city has."
Rhodes-Conway, who credited firefighters, police and other municipal workers for ensuring no lives were lost, said "the public deserves to see the full investigative report without further delay."