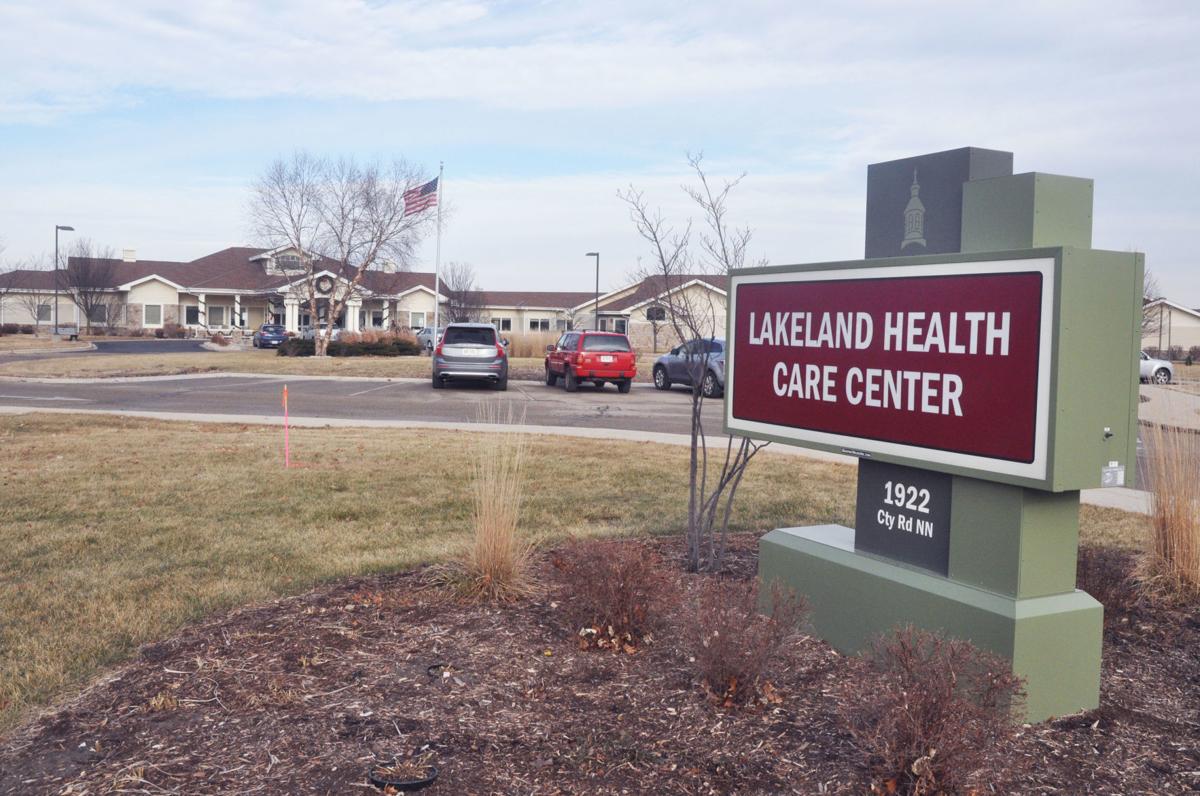 ELKHORN — This was one time when misplacing keys was not as simple as going to a hardware store for replacements.
An employee at Walworth County's public nursing home lost master keys to the facility, forcing county officials to change locks and buy new keys throughout the building.
The cost to taxpayers: at least $10,000.
Tim Peek, administrator of the Lakeland Health Care Center, said the situation was reported and resolved before any security breach at the county-owned nursing home.
"Nothing was lost, nothing was taken," he said. "Nothing significant has happened in the building."
Peek estimated the cost at $10,000, although other county officials put the figure at $17,000.
Elizabeth Aldred, the county's health and human services director, said it cost $17,000 to replace locks, purchase new keys and convert some doors to key-less swipe card entry.
By converting more doors to swipe cards, the county reduces the risks of lost keys in the future.
A new policy also has been implemented, requiring employees to sign out whenever they take possession of the Lakeland Health Care Center master keys.
As serious matter
Aldred said the lost keys were no laughing matter.
"It's not a small issue," she said. "The safety of our residents is first and foremost."
County public works estimated that the 98,000-square-foot nursing home complex had more than 200 doors that required work because of the mishap.
The Walworth County Board approved an allocation of $30,000 to cover costs associated with the lost keys, which still have not been found.
County Board member Jerry Grant of Whitewater, a member of the board's finance committee, called it an unusual and unfortunate situation. Grant, however, said the security of the nursing home's residents was paramount in allocating funds.
"It's an unacceptable event, but we felt we had no choice," he said. "All we can do is handle it."
Located at 1922 County Road NN in Elkhorn, Lakeland Health Care Center is a high-security nursing home where 90 people live and 134 people are employed.
Shift-change mishap
The situation occurred in late October or early November during a routine shift change between employees.
The nursing home maintains one set of "charge keys," which is a cluster of keys handled by whomever is in charge for all major entrances and doorways in the complex.
During a shift change, the keys got lost.
Peek said the keys are passed every day from one shift administrator to another.
"That's what was so unusual," he said. "We do it all the time."
Peek would not identify the employee responsible, but said the employee would not face any disciplinary action.
"There was nobody at fault," he said.
Aldred said the lost keys would have given someone access to "any area of the building." She said the mishap was reported immediately, allowing officials to take steps to ensure there was no security breach.
Employees all have swipe-access keys to enter Lakeland, and more locks were converted to swipe-access so that any needed future changes can be accomplished electronically without added trouble or expense, Aldred said.
Referring to the $17,000 cost, she said, "You want to make sure you do it right."
Aldred would not discuss decisions regarding employee disciplinary action resulting from the incident.
Grant said he remains confident in Lakeland management, although he thinks the employee responsible for the lost keys should receive some sort of punishment.
"It would be appropriate, I guess, for discipline of some type," he said. "But I'm not going to micromanage it."