The fight surrounding critical race theory and K-12 education ratcheted up during the past week with two politically opposed statewide legal groups issuing dueling open letters to Wisconsin school district officials.
Elisabeth Lambert, a fellow with the liberal ACLU of Wisconsin sent a letter to school district administrators across the state last week that outlined the legal obligation of public school districts to teach topics regarding race and U.S. history. Rick Esenberg, president of the conservative Wisconsin Institute for Law and Liberty, fired back Tuesday in an open letter that said the ACLU overstepped its bounds.
Lambert's letter invoked the current nationwide controversy surrounding critical race theory, a decades-old academic framework that emphasizes the role of racism in American history and law. It has become a flashpoint between liberals who have incorporated some of its ideas into a modern reckoning over racial inequality and conservatives who say it impedes progress toward an egalitarian society. Democrats have accused Republicans of distorting the idea to stoke resentment among their predominantly white political base.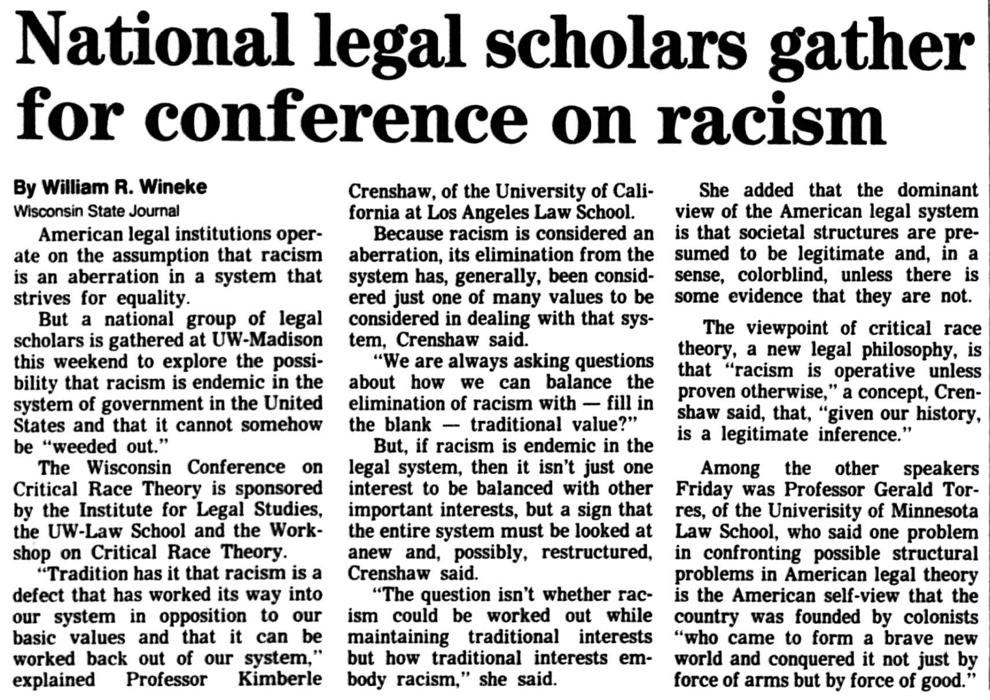 "We've been paying attention to these efforts to limit teaching about race in different school districts around the state, and we're concerned that some of those districts are considering policy language that's so broad or so vague that it could chill any instruction about race or any discussion about racial issues," Lambert said in an interview. "We think that's problematic for kids partly because they have a right to an education that will equip them for their roles as citizens and if they're not getting access to the truth and hard history they're not really preparing to live in this democracy."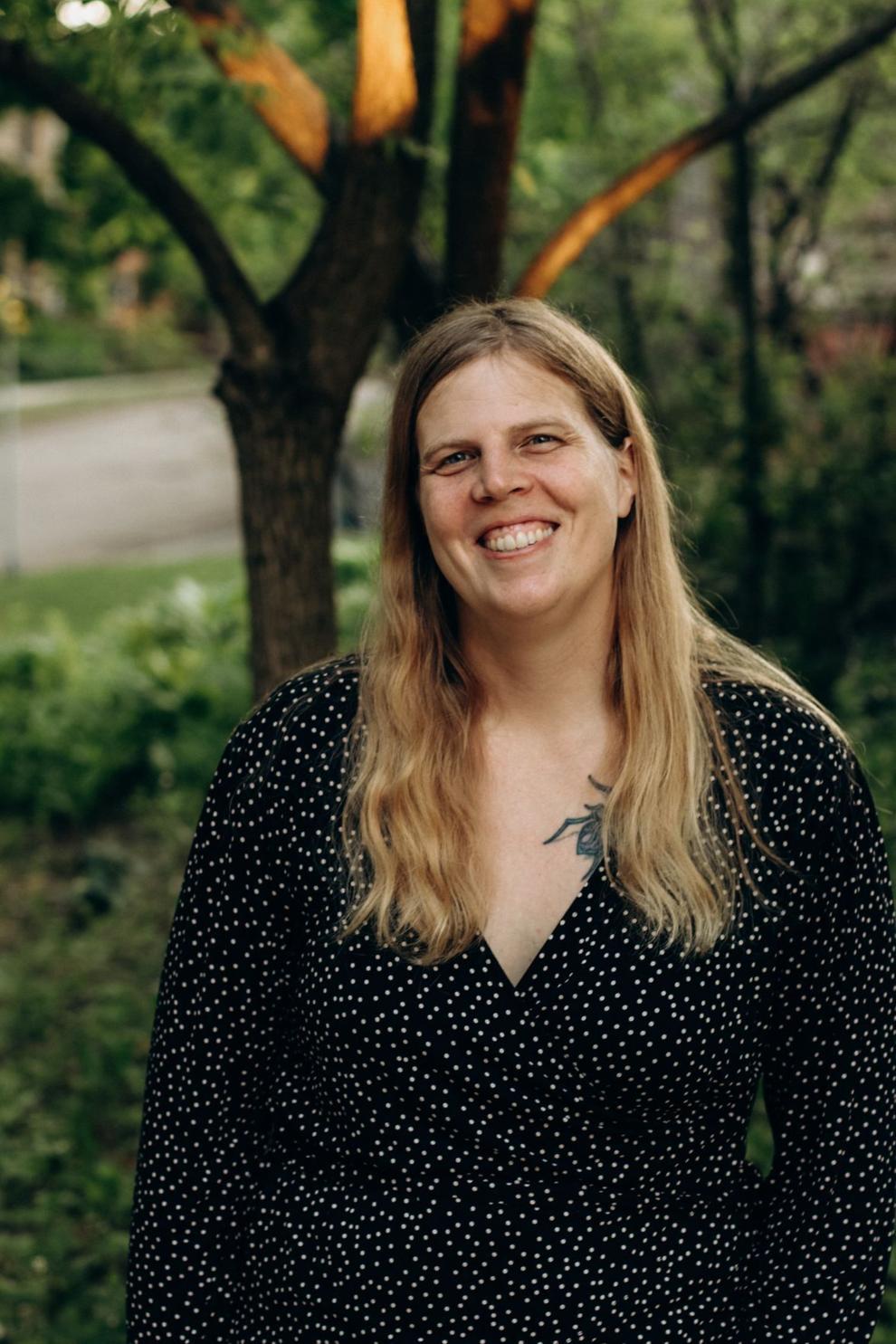 Lambert said she's aware of several districts across the state that have put forth policy language to limit discussion of race and U.S. history in classrooms, including the Germantown and Burlington school districts. She also said the public has pressured school board members in districts such as Waukesha and others across the state to limit or ban the use of critical race theory, despite a lack of evidence that the theoretical framework is being used directly in classroom discussion.
"The point of the letter was to remind districts about what the law says about what they need to do with respect to race in their classroom," Lambert said.
Her letter included a number of state and federal statutes that require districts to teach about race at all grade levels, ensure that students understand and appreciate different cultures and value systems of American society, address systemic racial climate problems, and use appropriate teaching strategies to reduce racial disparities in academic achievement.
WILL responded to Lambert's letter Tuesday in an open letter saying that, by invoking critical race theory, Lambert and the ACLU promoted the teaching of racial essentialism in K-12 curriculum — the idea that race defines the experiences and abilities for all members of that race.
"The clear implication of the letter, it seems to me, is that somehow these concepts that go under the name of critical race theory are concepts that Wisconsin law directs schools to teach," Esenberg said in an interview.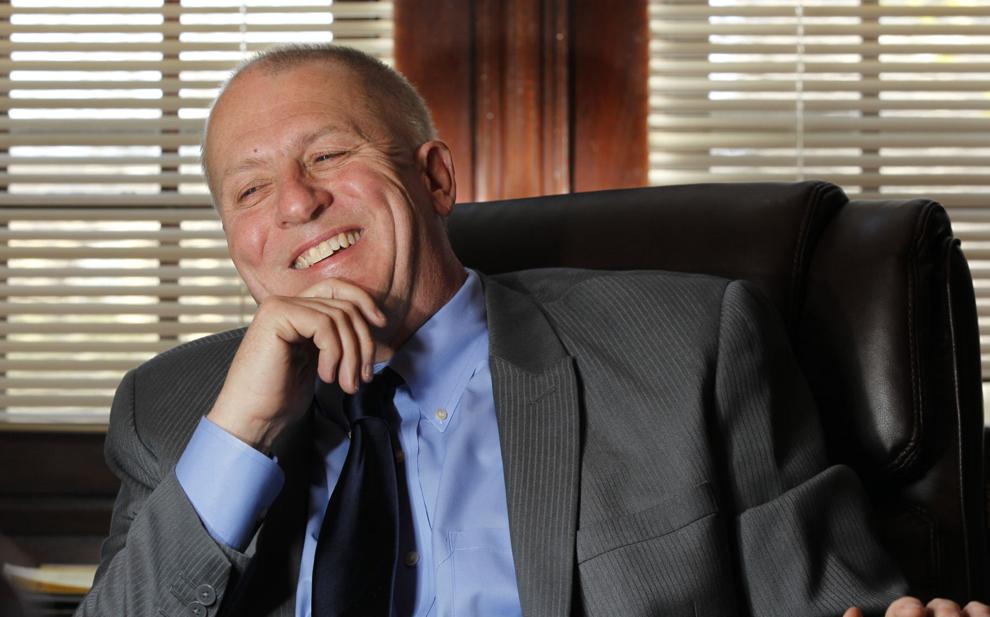 According to WILL, a few districts, including Madison and Middleton-Cross Plains, are teaching curriculum developed with concepts related to critical race theory in mind.
WILL also asserted the Slinger School District used implicit racial bias and cultural awareness, two concepts they claim to be connected to critical race theory, in teacher training, but a Slinger official denied that characterization.
"That statement is not true or certainly needs to be clarified," Slinger's district administrator, Daren Sievers, said Thursday.
According to Sievers, a potential substitute teacher raised a concern in June regarding training materials provided by a substitute teacher service provider contracted by the district. The training materials of concern included a video called "Working Against Racial Bias," which is no longer a part of required training for substitute teachers in Slinger.
Esenberg said WILL issued their letter in response to the ACLU to "set the record straight" for educators who might misunderstand what their legal obligations are to students, which Lambert called a mischaracterization.
In June, Wisconsin's Republican lawmakers introduced legislation to restrict what is taught in public school classrooms in regard to race and U.S. history. States that are considering or have passed such legislation include Arkansas, Iowa, Ohio, Oklahoma, Tennessee, Kentucky, Maine, Michigan, Missouri, North Carolina, Pennsylvania, South Carolina, Texas, West Virginia and Idaho.
According to Esenberg, the push to control classroom discussion has increased "dramatically" in the past year due to raised awareness of efforts to discuss racial disparities in public school classrooms after the death of George Floyd in Minneapolis police custody and the global unrest that followed as well as the COVID-19 pandemic, which brought curriculum into the home for many students.
According to Lambert, the nationwide push against critical race theory is a distraction to deflect attention from other issues in education such as Wisconsin's pervasive gaps in test scores, graduation rates and other outcomes between students of color and white students.
"It's a caricature of critical race theory, which is a nuanced academic topic, that's been co-opted by these actors and they're turning it into something that sounds expansive and dangerous," Lambert said. "This character is being used to distract us from real issues that we're facing in education."
---
Watch now: The Wisconsin State Journal's new editorial board members introduce themselves
The Wisconsin State Journal editorial board just got bigger, better and more diverse. For the first time in our news organization's more than 180-year history, three community members are joining the board that shapes the State Journal's opinions. Former state Supreme Court Justice Janine Geske, Downtown Madison dynamo Susan Schmitz, and former police lieutenant and longtime youth football coach Wayne Strong have generously agreed to contribute their time and expertise to our mission. Please join us in thanking them.