There was silence, no visitors and locked doors.
Paintings by Chicago Imagist artists such as Jim Nutt, Roger Brown, Christina Ramberg and Ed Paschke hung in wait five weeks after the exhibit, "Uncommon Accumulation: The Mark and Judy Bednar Collection of Chicago Imagism," was scheduled to open in the vast second floor space at the Madison Museum of Contemporary Art.
Save for a passing bus, a few bikers, masked walkers and the guitar work of mainstay busker Art Paul Schlosser in front of the Triangle Market, State Street was virtually deserted last week. It's unclear when the museum and other businesses will reopen and if the museum's largest fundraiser, Art Fair on the Square, will take place in July due to COVID-19.
This wasn't how Stephen Fleischman expected to close out the final weeks of a nearly three-decade, leading-edge run as the museum's director.
"It's in a very unusual state. It's people-less. And that's not the way I'm used to seeing it," Fleischman said of the museum, recognized by most from its its three-story glass prow and staircase at State and Henry street. "It's not an experience any of us are familiar with."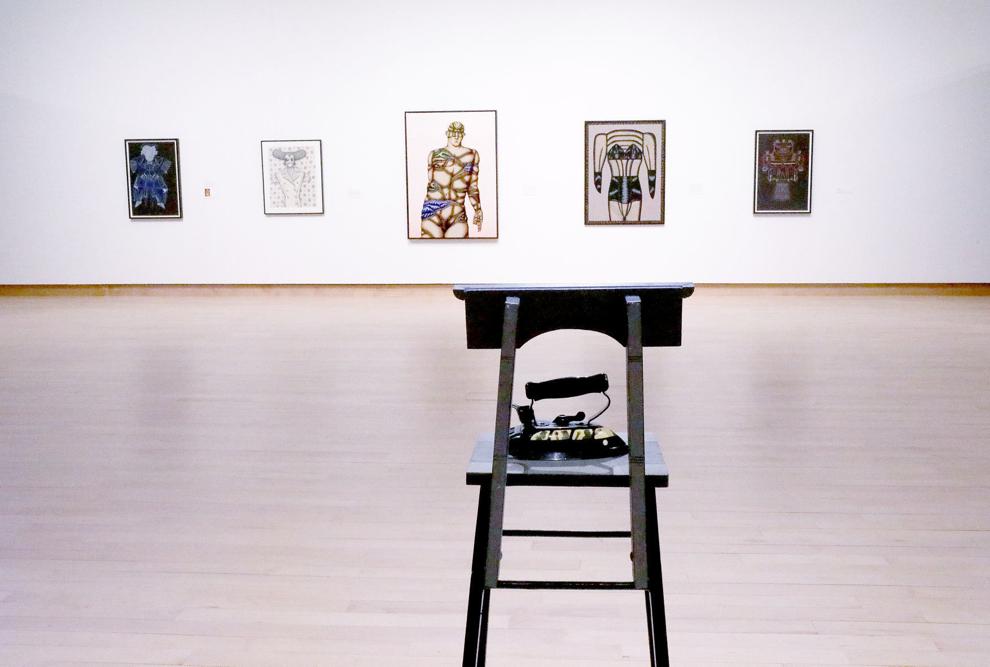 The story of the coronavirus and its health and economic devastation has yet to conclude but Fleischman, who has been at the forefront of the Madison art scene since 1991, won't be the one to lead MMoCA out of it. He's set to retire Friday.
Turning things around
There is no debate that MMoCA is in a better place because of Fleischman. When he arrived, the museum's annual budget was around $727,000 and it was operating at a loss.
Fleischman helped guide the museum into a healthy financial position, courted donors, built membership, helped steward and grow Art Fair on the Square and worked with world renowned architect Cesar Pelli to design a new space for the museum as part of Overture Center.
Today, the museum, which is free to visit, has a budget of $2.5 million, is above water and has seen both its attendance and collection nearly double.
"He's been a gem. I don't know how many art museums are in this good of shape financially and in its reputation," said Mary Ellyn Sensenbrenner, a former president of the museum's board of directors. "He's done an excellent job and he's done this with a great deal of modesty, which I think is unusual. He's really a very down-to-earth, nice person."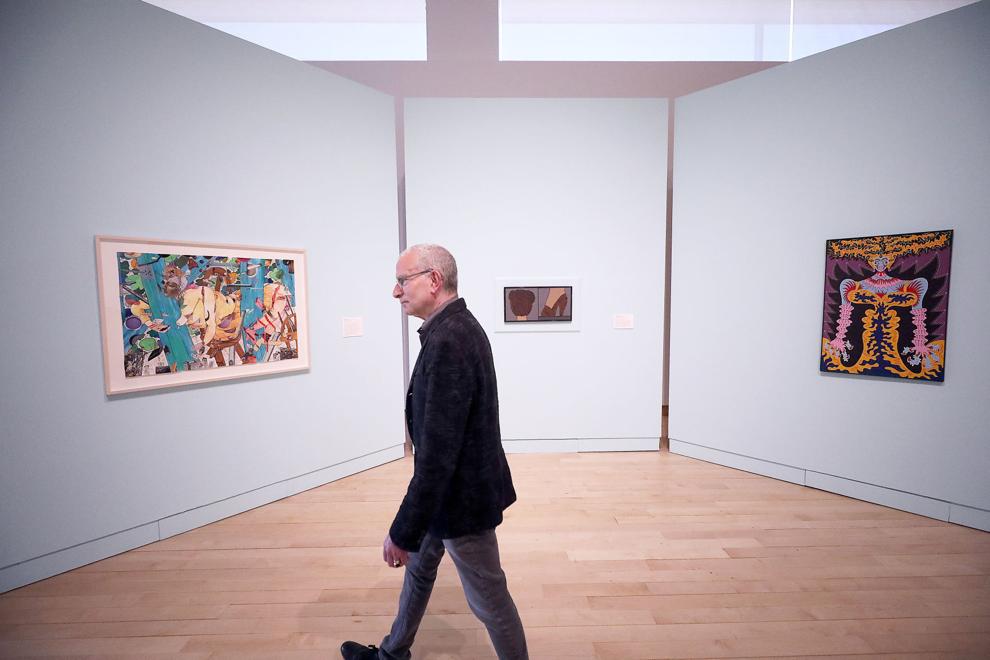 A national search is underway for Fleischman's successor, according to Marc Vitale, president of the museum's board of directors. An initial pool of seven candidates has been pared down to four people, all of whom are from out of state. Travel limitations have canceled in-person interviews but Vitale said he would like to have someone hired by this summer and in place by September. No one has dropped out of the candidate search because of the virus.
"What's neat is that when you're in Madison you don't realize how good you have it but we have had a lot of interest from (candidates at) some major museums for Steve's role," said Vitale. "And I think that speaks to what a great job (Fleischman's) done. He's really built this museum into a treasure for Madison."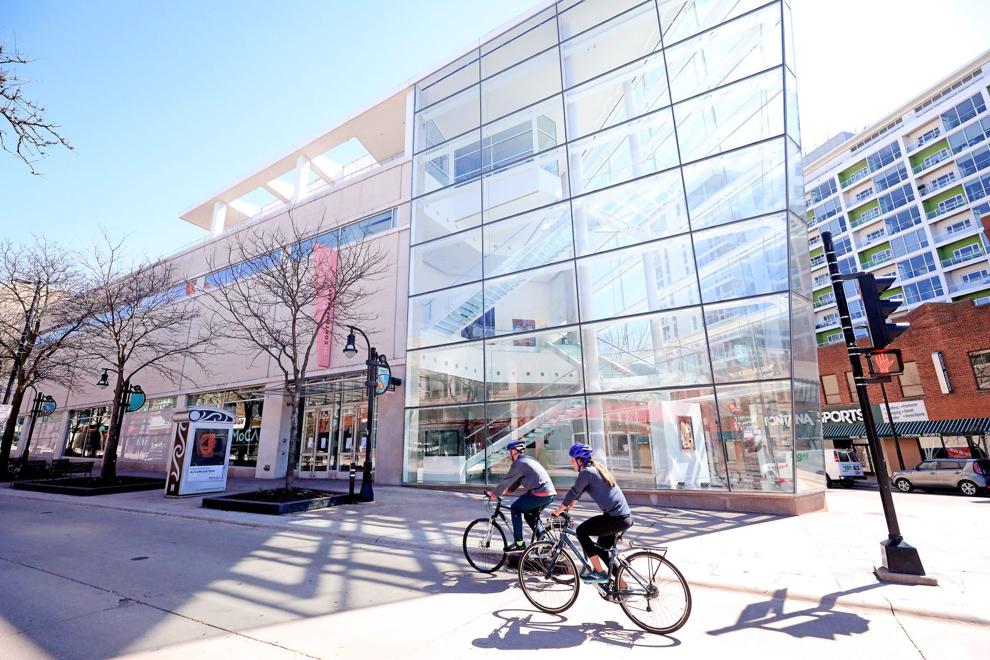 Creating MMoCA
What is now MMoCA was established in 1901 as the Madison Art Association but had no building or a collection. Instead, it used borrowed spaces for exhibits and programs.
In 1964, the association leased the former Lincoln School building on East Gorham Street, started its own collection, merged with the Madison Art Foundation to become the Madison Art Center and was first accredited by the American Association of Museums in 1969.
The Art Center moved into a 27,000-square-foot space in the Madison Civic Center in 1980 and then changed to its current name in 2003 to prepare for its move into the new space at Overture Center in 2006.
MMoCA's 51,000-square-foot building includes space for exhibits, a 230-seat auditorium, offices and a third floor restaurant that is adjacent to a 7,100-square-foot outdoor space used for dining and a sculpture garden. The 2,400-square-foot lobby is also where visitors can access a glass prow, home to a 45-foot-high, sparkling glass staircase that zigzags skyward and provides sweeping views of State, West Johnson and Henry streets.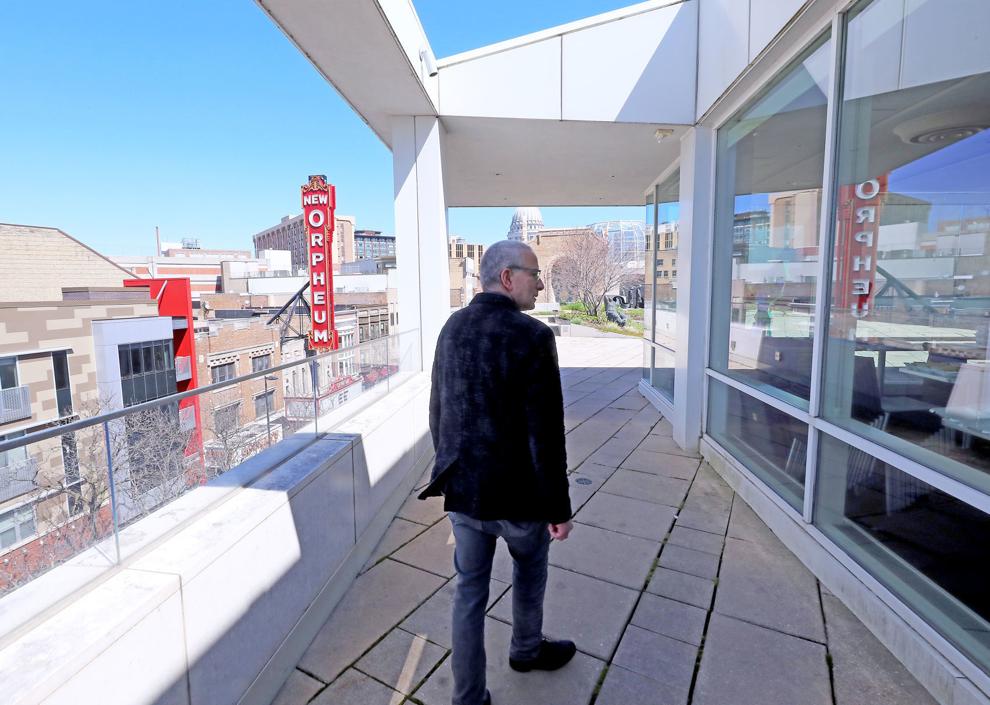 The design of the museum, while led by Pelli, was influenced heavily by Fleischman who worked side-by-side with the Argentinian architect to create a building that fit the city and was welcoming for guests and artists.
"He was great because he was a little more of a traditionalist and that suited me really well," said Fleischman. "He wasn't about giving us some curved, linear building where the walls were slanted this way or that way or made out of a bizarre material. He was such a gentleman. He would never blow you off. He would take things to heart."
Path back to Madison
Fleischman, 65, was born in Boston and raised in Newton, Massachusetts. After high school he spent a year hitchhiking across the U.S. before coming to Madison in the fall of 1973 where he ultimately earned a bachelor's degree in fine arts in 1977. He came here because of his mother, who in the 1930s studied under famed English professor Helen C. White.
After graduating, he worked as a potter in Seattle for about four years before returning to Madison for graduate school where he studied arts administration. While he was in school, he worked for two years as a coordinator for Art Fair on the Square, which was founded in 1958 as a sidewalk sale. It is now one of the largest art fairs in the country and draws 500 artists and 200,000 people to the Capitol Square each July.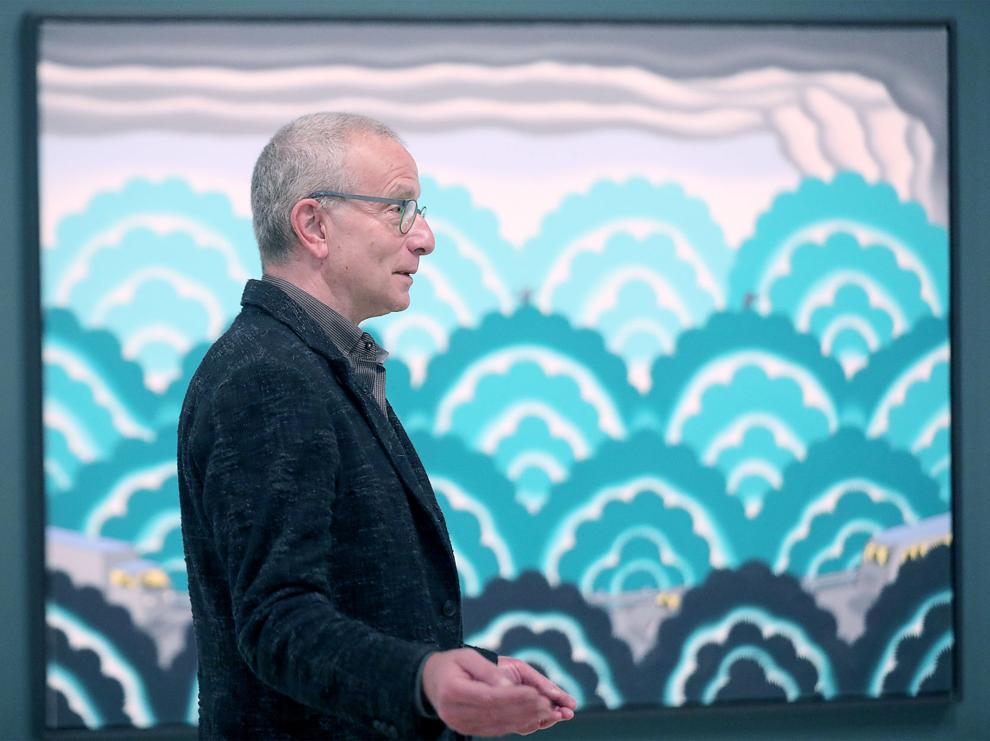 After graduate school, Fleischman headed to Minneapolis to work at the Walker Art Center for eight years where he established exhibitions and educational programs, organized and administered several large-scale shows, coordinated several commissions for the Walker sculpture garden and was responsible for some of the center's grant writing and fundraising. That made him an attractive hire at the time as MMoCA was struggling financially.
'Incredible privilege'
When he arrived in Madison the museum had a collection of about 3,500 objects but that has grown under Fleischman's watch to more than 6,000. Attendance has nearly doubled to 180,000 visitors a year.
"It's been an incredible privilege," said Fleischman, who never thought he would stay in the city for nearly 30 years. "A lot of it was because of the community but a lot of it was just the reward of seeing an institution grow and thrive within the community. It's always been married to the needs of the community and very accessible."
Fleischman said the museum's revenue is diversified and comes from grants, sales at the museum store, corporate and private donors, memberships, the art fair, rental space and from Fresco, the third floor restaurant operated by Food Fight. Because the museum doesn't charge admission, its revenue picture could be better in the wake of the coronavirus as revenues from ticket sales aren't part of the budget picture. However, he is concerned about a loss in donations and events due to the economic hit from the virus.
The museum has also received $274,000 from the federal government's Payroll Protection Plan program and has not laid off any of its 47 staff members.
"He's been a transformational leader for the museum and the city," Vitale said. "Madison is a better city because of Steve."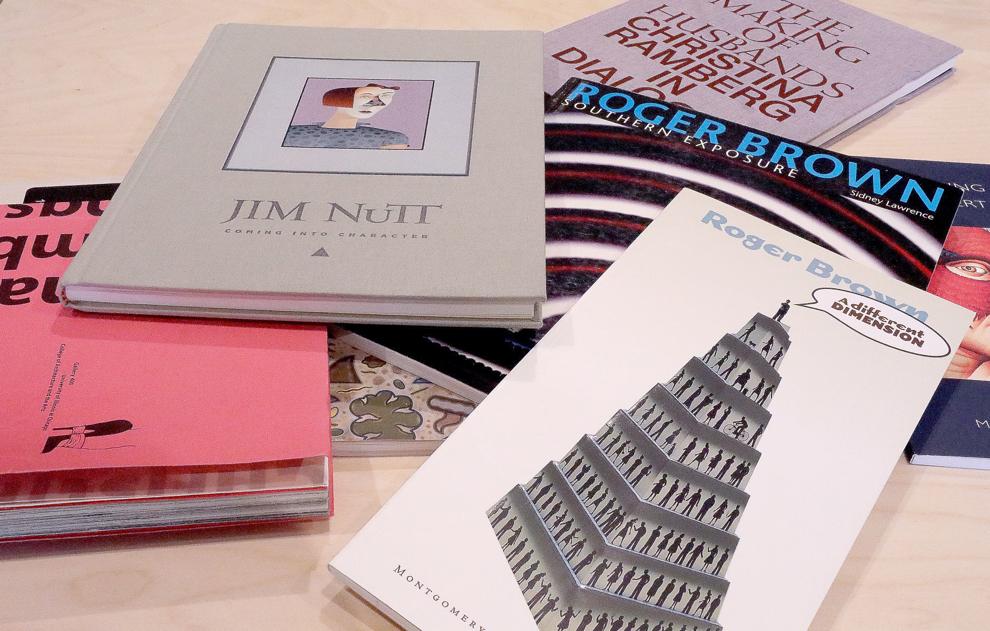 Fleischman is not part of the hiring committee for his replacement but plans to do some consulting and traveling with his wife, Barbara Katz. The couple has lived in the Nakoma neighborhood since they arrived here and have three adult sons. Fleischman is hoping, once the city reopens, to attend the opening of the Chicago Imagists exhibit, which includes artwork collected over 45 years and donated to the museum by Mark and Judy Bednar.
"I have no re-examining to do," Fleischman said during a social-distanced tour of the gallery. "I wouldn't have done anything differently. I wouldn't have gone anywhere else. I raised a good family here. It's been a great place and full of people that are basically kind and smart."