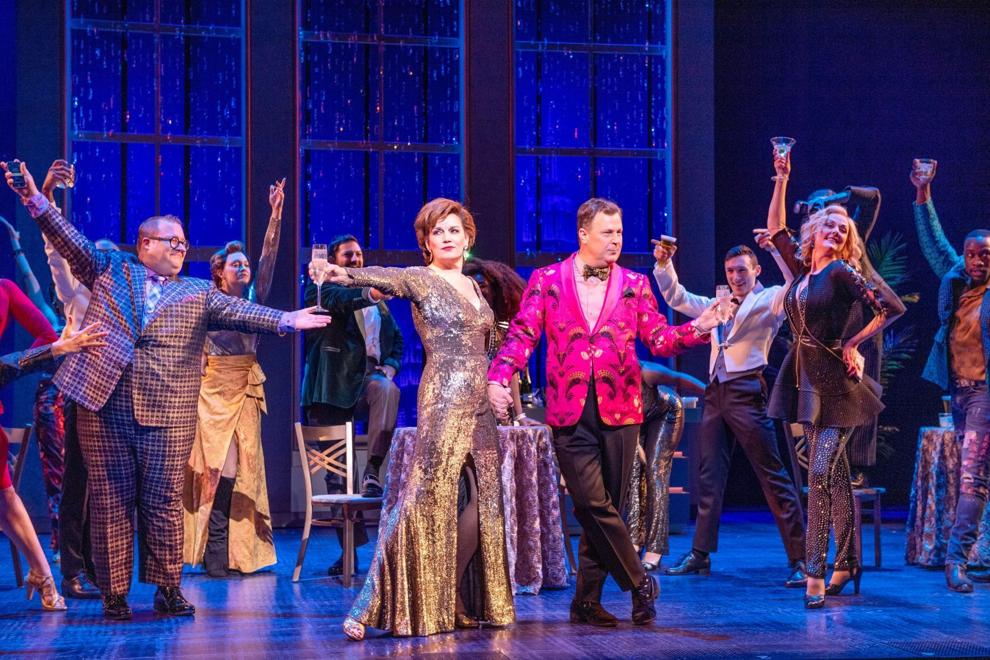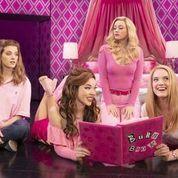 Those companies are scheduled to be back in that home in a few months, once again bringing to life great works of music and theater for their audiences. Although Overture has been closed during the pandemic, a slimmed-down staff has been working hard behind the scenes to welcome back crowds by fall.
With online productions, rescheduling efforts and fundraising, "We've been really busy. It's amazing how busy we've been," said Tim Sauers, vice president of programming and community engagement.
Broadway shows and national acts are relaunching tours in the fall, and Overture already has announced much of its 2021-22 lineup.
Touring Broadway productions coming to Overture include the rescheduled "Come From Away" in late September and "Fiddler on the Roof" in November.
"Mean Girls" comes to the Overture Hall stage in January, "Hairspray" in February and "The Prom" in March. In May and June, respectively, are "Dear Evan Hansen," "Ain't Too Proud." And "Hamilton" is scheduled to return, by popular demand, in August 2022.
Overture will announce other touring acts for its fall/winter season of the "Overture Presents" series on May 10.
About 6,500 people who had bought season subscriptions to Overture's Broadway shows when the pandemic struck have held on to their spots for 2021-22 — and another 3,600 are on a waiting list to possibly join them as subscribers when ticket sales resume, Sauers said.
"That is a testament to people's interest and their faith in us, I hope," he said.
Rescheduling Broadway shows and "Overture Presents" entertainment required hours of collaboration among presenters. If any good has come out of the pandemic, Sauers said, it has been the strong bonds that have developed between performing arts management teams across the state, among all of the Overture resident companies, and within the Overture Center board.
"You know, that 'We're in this together' catchphrase that's used is really, really true," he said. "I just hope that after the pandemic, those relationships become even stronger."
A recovery plan
When the pandemic slammed large gatherings to a halt, the set of the touring Broadway hit "Wicked" was still commanding the Overture Hall stage.
"Wicked" had completed just three performances in Madison "and it had three more weeks to go," Sauers said. "And we lost many other shows along the way."
"For us, (the pandemic) was about a $20 million revenue loss" due to canceled shows and darkened stages. "We reduced our staffing by 65 percent — and we did the whole mix of temporary layoffs, permanent layoffs, furloughs, reduced schedules. It was hard-hitting for us."
Cuts were made across all departments, officials said, although staff that dealt with live performances were especially hard hit.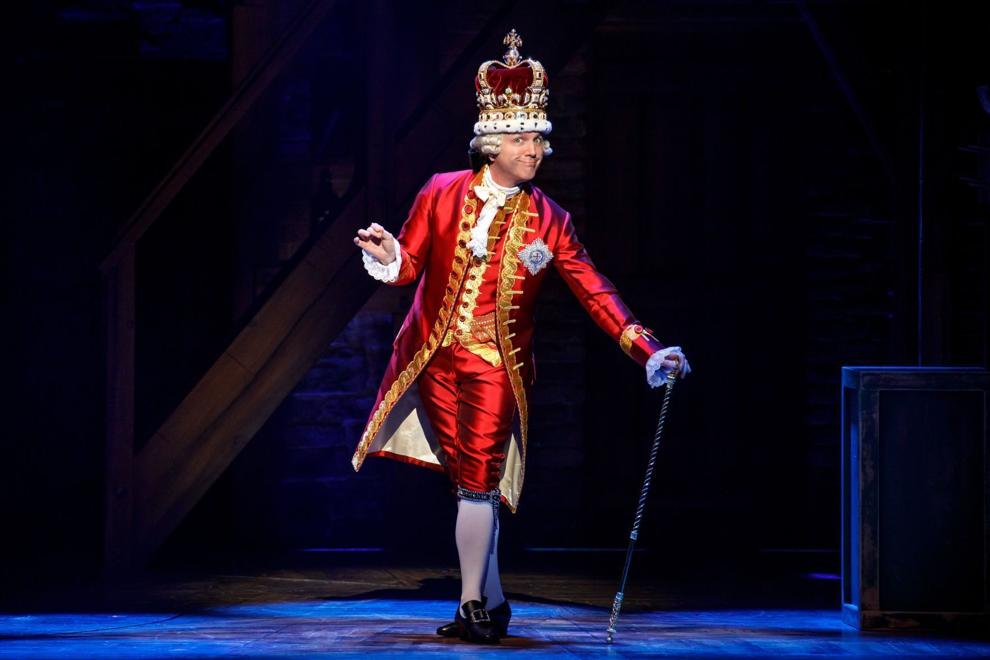 Although some organizations kept postponing events, hoping the pandemic would resolve quickly, "We actually took a different view and sat back to say, 'This is going to be longer than we anticipated,'" he said. "I thought that was a good strategy for us. During this time we developed a reopening and recovery plan."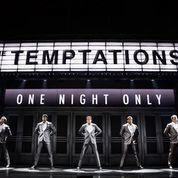 Overture also launched an "Intermission" fundraising campaign, which brought in 2,200 donations, raising $2.2 million towards the center's operating expenses. Along with federal PPP grants, "We were also very grateful for receiving $500,000 from state government in two pots of money, for arts and culture and for venues," Sauers said.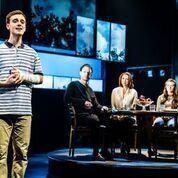 Virtual options emerge
During the pandemic the performing arts center presented online content such as a Broadway concert series and National Geographic Live events, and provided space, marketing support and technical staffing support for streamed content by resident companies, such as concerts by the Madison Symphony Orchestra and plays by Forward Theater Company.
Virtual field trips replaced the real thing for area schoolchildren, and even the popular International Festival, which normally brings thousands of visitors to the Downtown arts center for music, dance and cultural exhibitions from around the world, went online.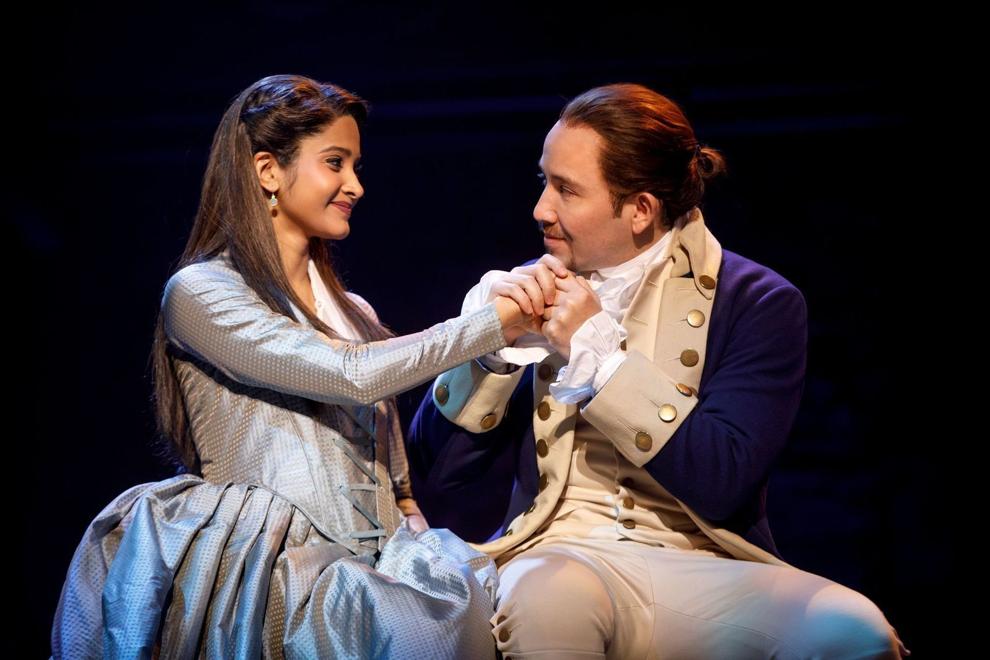 In late April, the Overture Center opened its doors to host an American Red Cross Blood Drive. And a few weddings are even booked at the venue for this summer.
"But we don't expect our building to really reopen until the fall," Sauers said.
"We don't want to open until we know it's safe for the public. We're all anticipating herd immunity will happen, and that will allow us to get large audiences back into the building."
"You know, that 'We're in this together' catchphrase that's used is really, really true."

Tim Sauers, vice president of programming and community engagement for the Overture Center