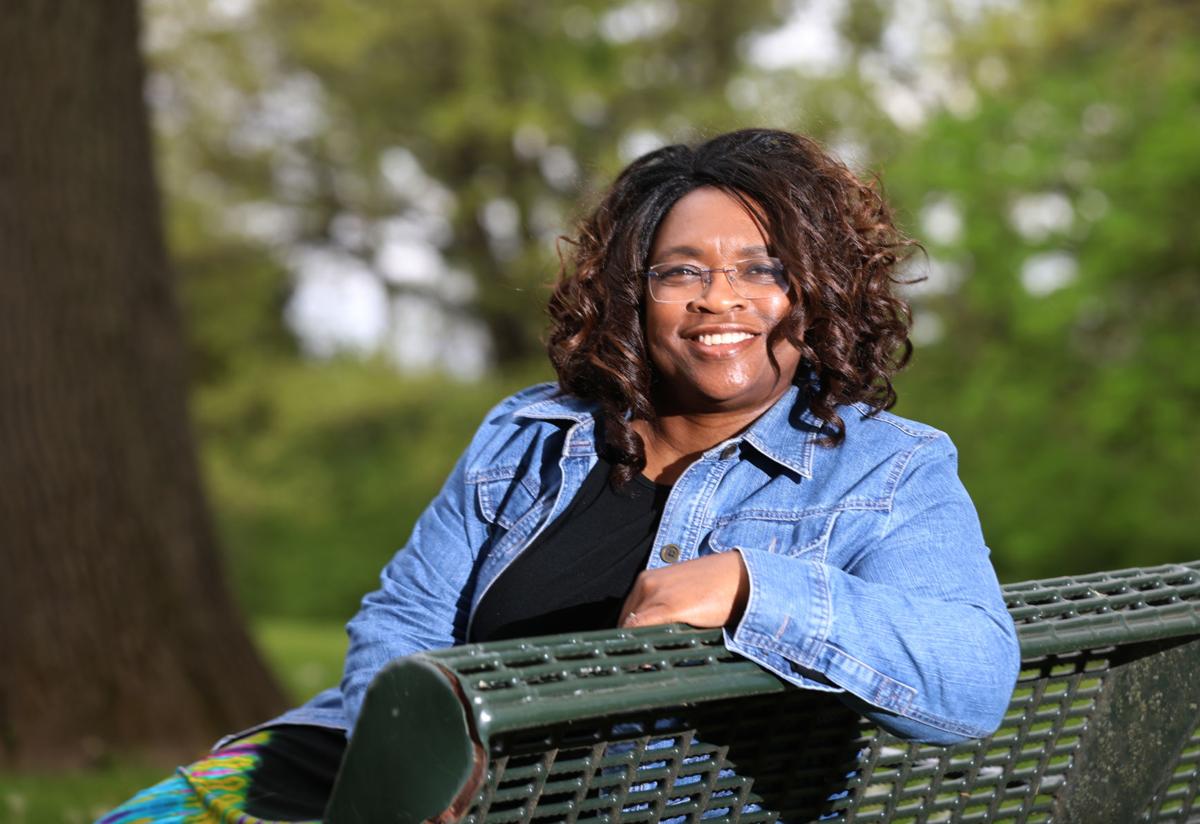 Sheri Carter has long been making an impact on her native Madison — and making history.
A West High School and UW-Madison graduate who has served as a president of the Arbor Hills Neighborhood Association and South Metropolitan Planning Council, Carter and Ald. Barbara Harrington McKinney were the first African American women elected to the City Council when they took office in 2015.
In April, Carter became the first African American woman elected council president and is serving her term amid some of the city's most trying times in a generation.
"I was raised in Madison and I love this city," she said. "My parents were hard workers and were able to thrive in this city, so I got into politics to ensure that everyone, especially people who look like me, continue to have opportunities to be able to succeed. African American people, particularly young black girls, have a hard time in Madison. I can only hope that my choices and elevation serve as one of many paths that young girls can take to change the narrative in Madison and leave a lasting resilient legacy."
Mayor Satya Rhodes-Conway said, "I congratulate President Carter on her historic accomplishment of being the first African American woman to be council president — the first of many, I hope."
Carter, who comes from a family with a history of community activism, has a bachelor's degree in economics and works as an executive assistant for the state. She said she sought a leadership position to bring attention to the plight of those on the South Side and invite the kinds of investments and policies that will let it thrive.
"We had a good start with Arbor Gate, Access Health, Goodman South Madison College, but we need to bring out our best to the table," she said. "Gentrification of the South Side is a huge concern and I worry about the displacement of people who have lived and worked in my communities for decades, and to that end, I am working with partners to explore opportunities in asset-based community development."
For Madison as a whole, "the biggest need is strategy to ensure the fiscal health of the city as we face a potential $30 million deficit in the wake of the COVID/coronavirus pandemic," she said, adding that the city must also add affordable housing, pursue racial equity and work to be sustainable.
"The economic impacts are devastating but there is no better time than the present to make an impact and serve all people of Madison," she said. "This is exactly what I signed up for."
Bumpy road
Carter's rise to leadership has not been without setbacks.
In March, she said she'd recuse herself from future votes affecting nonprofit Porchlight Inc., whose board she a member of, after a local blogger accused her of having a conflict of interest.
And she failed in her first bid for council president. Carter served as vice president in 2018-19, a position that typically is selected to succeed the president. But in April 2019, colleagues voted 13-7 for former president, Ald. Shiva Bidar, 5th District.
Harrington-McKinney, 1st District, voiced discomfort to colleagues about "jostling for votes" in the days before the election, saying, "We talk about equity. We are not practicing equity. We do not practice equity within these walls."
Later that day, Carter said she felt the council should have followed its common practice in selecting the vice president to assume the presidency.
"I definitely don't feel I was treated fairly. I think we're going to have to do a lot of healing," she said then.
"Politics is not for the faint at heart," Carter said last week. "It was a disappointing outcome last year, but I trust in the will of my colleagues who, like me, have tough jobs in representing the interests of their constituents. I learned early that when it comes to politics, you cannot keep score and bear grudges because the bottom line is I sought this position not for me but for the people I serve."
Get Election 2020 & Politics updates in your inbox!
Keep up on the latest in national and local politics as Election 2020 comes into focus.