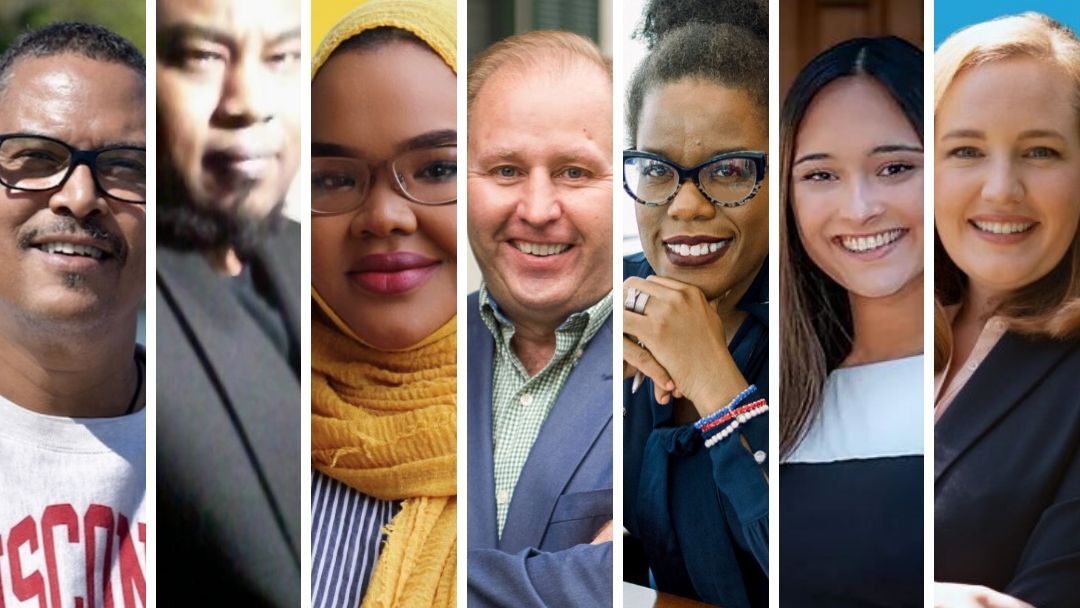 State Sen. Fred Risser, the longest-serving lawmaker in the nation's history, is retiring at the end of the year, leaving his Madison seat open for the first time in more than five decades.
The seven candidates for Wisconsin's 26th Senate District include a mix of young-and-hungry liberal activists who entered the race before Risser announced his retirement and seasoned politicians who point to their experience as crucial in a Republican-controlled Legislature.
Only Democratic candidates are running for the seat, which covers the Isthmus, UW-Madison, Shorewood Hills and the western half of Madison, so the winner will be decided Aug. 11. The candidates include former Madison Ald. Brian Benford, 2018 gubernatorial candidate William Davis III, Sustainable Madison Committee member Nada Elmikashfi, Wisconsin Environmental Initiative executive director John Imes, former educator and journalist Amani Latimer Burris, former Democratic Party field organizer Aisha Moe and former state Rep. Kelda Roys.
Candidates Moe, 21, and Elmikashfi, 24, both Muslim women of color, filed candidacy before Risser announced his retirement and said they hope to bring a new, more progressive perspective to the Legislature.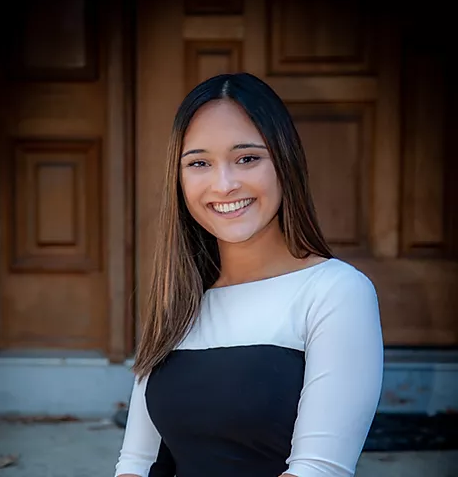 "Madison is an incredible place to live, if you're a white person in a white family, but this community has racial disparities that we as a community cannot and will not stand for," Moe said. "Wisconsin used to be the frontrunner in passing progressive legislation. In the years of Governor (Scott) Walker, we have lost so much ground. I want to return Wisconsin to being a progressive stronghold."
Davis, who was the district's first candidate to file, also has campaigned as a voice for all Wisconsinites on topics including people with disabilities, veterans and the homeless.
"I want to represent mainstream society citizens and all ethnic groups residing in Wisconsin," he said. "Wisconsin wants and needs a blue wave politician that is going to keep it real with the citizens and be straight-forward with a focused legislative plan agenda once elected, that's me."
Elmikashfi, a Sudanese immigrant, highlighted issues including affordable housing, racial and economic inequity and healthcare. She also has been a strong proponent of defunding police departments, a call among some Democrats following years of civil unrest and the death of George Floyd while in Minnesota police custody. When protesters tore down statues on Capitol Square representing the state motto Forward and an immigrant abolitionist killed in the Civil War, she drew attention for tweeting, "[Expletive] your statues."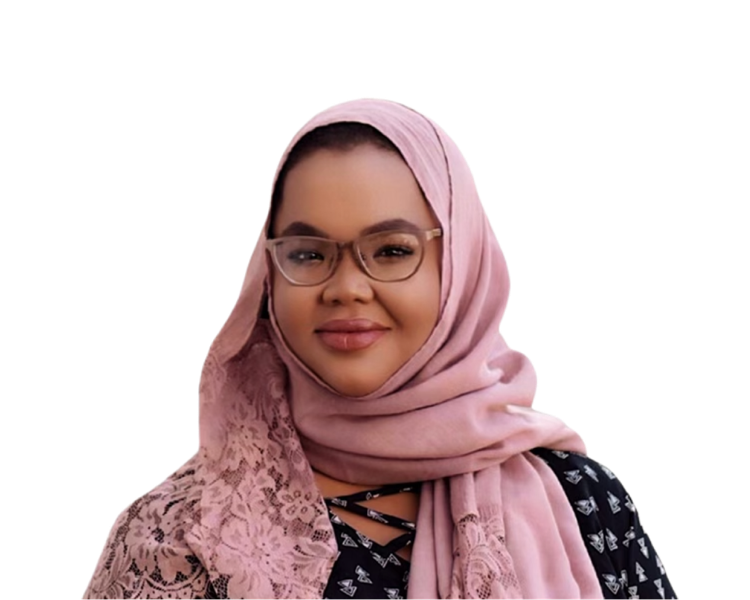 "In no uncertain terms, we must defund and demilitarize the police across Wisconsin," Elmikashfi said. "We must instead start investing in education, public health, and the social services that are so severely underfunded in our community."
Benford said he promotes a "reimagining" of public safety that would divert some funds from law enforcement into other areas such as prevention and social services.
As a 61-year-old Black man, Benford said his life experiences, as well as his years working with marginalized populations, would allow him to bring a "unique, lived and informed experience" to the Legislature.
"I've carried the yoke of racism around my neck for most of my life," Benford said. "There's no other candidate in this race that has spent the last 30 years on the front lines serving the most marginalized and vulnerable people in our community."
Like Benford, other candidates including Imes, a member of the the Village of Shorewood Hills Board of Trustees since 2012, and Roys, who served four years on the state Assembly from 2009-13, said they would bring valuable experiences to the Senate.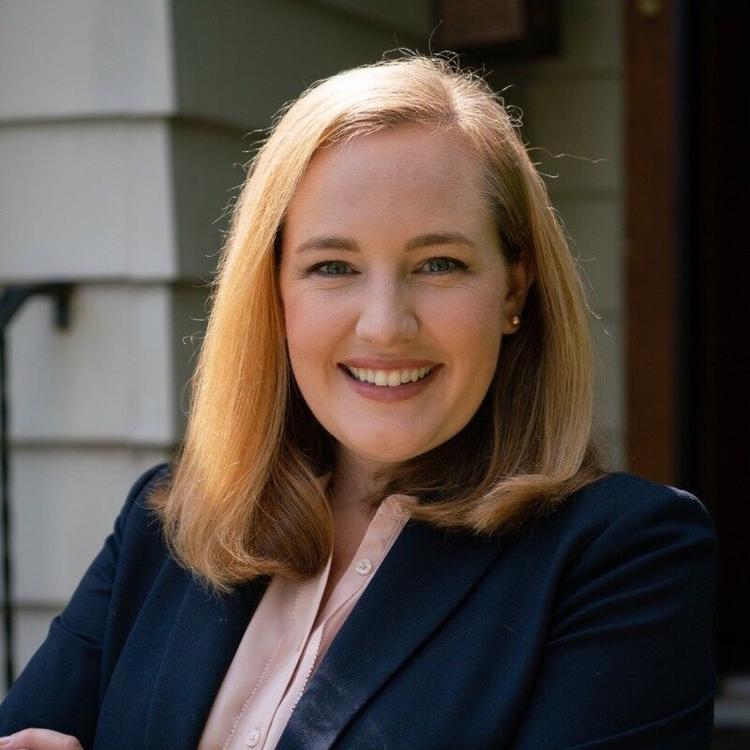 "I'm a lifelong, progressive activist and advocate, but what sets me apart is the ability to turn these bold progressive ideas into meaningful change, into public policy," Roys, an attorney, said. "I know how to make progress in challenging political environments like the one that we face right now."
Imes said his 20 years as an environmental nonprofit leader and small business owner would provide an economically-savvy voice to the Legislature — something Imes said will be crucial as Wisconsin responds to the economic hardships brought on by the COVID-19 pandemic.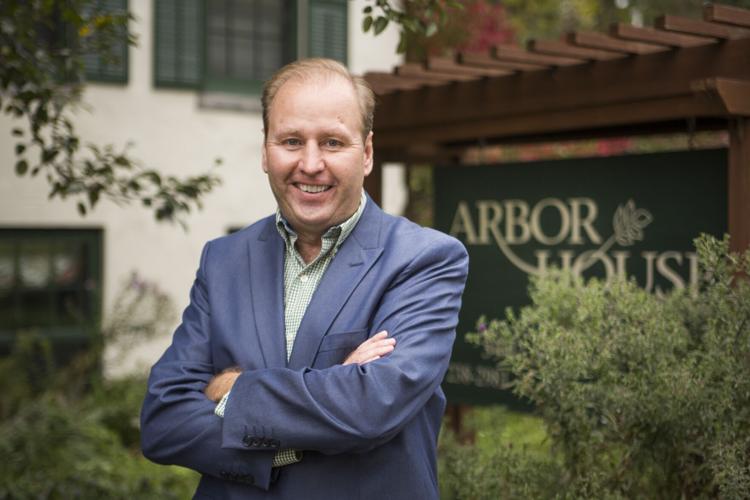 "The whole campaign has been focused on recovery, long-term resilience and putting people first," Imes said. "It's over two decades of progressive work in the district, I think that's resonated with folks."
Imes said the COVID-19 response should prioritize worker health and safety and expand health care access, sick leave, unemployment eligibility among Wisconsinites and include investments in infrastructure such as broadband.
Imes lost his 2018 run for state Assembly, while Roys had an unsuccessful gubernatorial run that year.
While she hasn't held public office, Latimer Burris, 50, said her years as an educator and journalist would help her gather input from all constituents.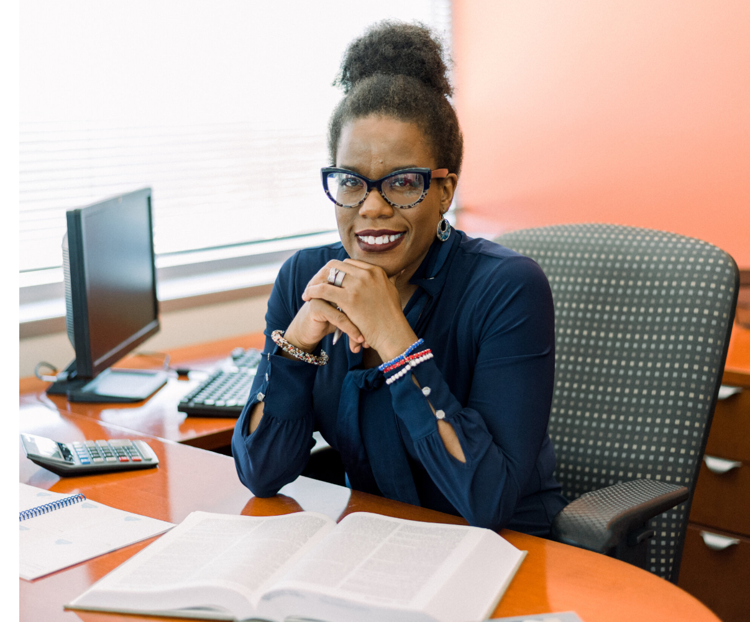 "I've found that no movement has succeeded when were working against each other and that long-term, the difference has to be done in diversity," Latimer Burris said. "Not just for diversity's sake, but because diversity makes us better. … I do not have all the answers to everything and when you bring everyone together you come up with excellent solutions."
Latimer Burris, who most recently was a staffer with the Wisconsin Democratic Party, said she is "hardwired to advocate," like her mother Milele Chikasa Anana, the state's first Black school board member and co-creator of UMOJA Magazine, the longest-running Black Magazine in state history.
---
Gallery: Spring primary Election Day
Get Government & Politics updates in your inbox!
Stay up-to-date on the latest in local and national government and political topics with our newsletter.