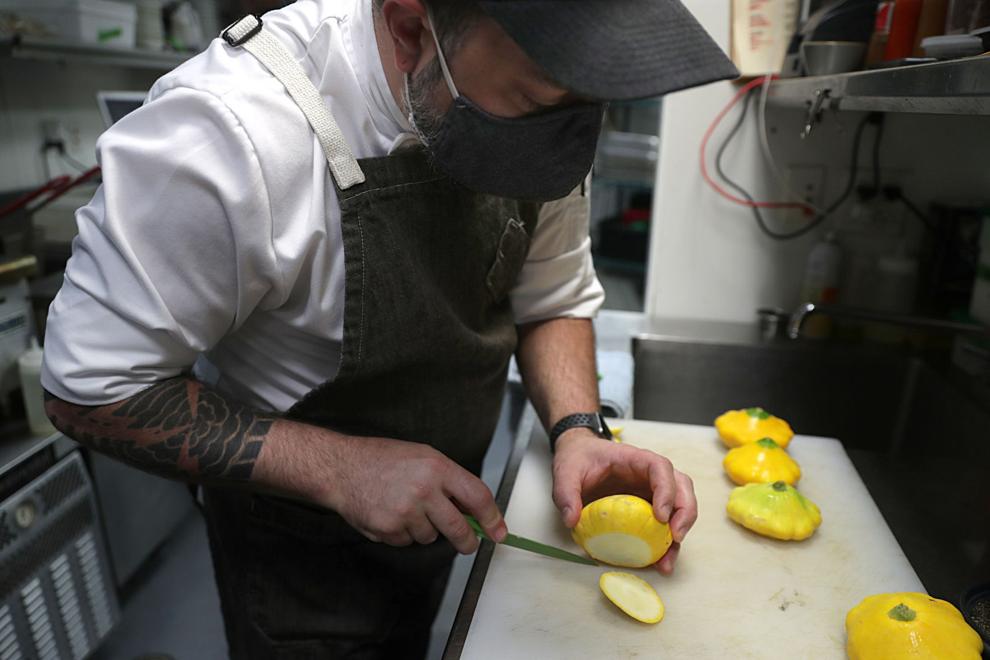 As COVID-19 upended much of the state's economy early last year, Troy Brewer found himself in a situation like that of thousands of other Wisconsin residents — out of work and relying on unemployment benefits to cover basic necessities like food and rent.
Brewer, of Milwaukee, said he was unable to return to his job as a cook at Fiserv Forum until February, but as a part-time employee who often works fewer than 32 hours a week, the 51-year-old still relies on unemployment benefits to make ends meet.
On Monday, a holiday that recognizes American workers, enhanced federal unemployment benefits — which provide unemployed people an additional $300 in weekly benefits — will end. While some state Republicans and business groups have ridiculed the federal supplement as creating a disincentive to work, Brewer said the payments have provided a lifeline so he can support his two children still living at home.
"I'll probably have to pick up another job just to keep the lights on," said Brewer, who has held down two to three jobs at a time before. "If I'm working two jobs, then I have no time for my family. It's kind of you're damned if you do, damned if you don't."
Once viewed by most as much-needed support for the thousands of Americans who were forced out of work by the COVID-19 pandemic and subsequent state and local orders limiting business activity, enhanced federal unemployment benefits came under fire earlier this year as unemployment declined and businesses began to return to more normal operations. More than 20 states have already ended the federal benefits.
Stoughton Trailers employed roughly 1,500 people before the pandemic hit causing the semitrailer manufacturer to cut hundreds of jobs, president and CEO Bob Wahlin said. The company now employs a little more than 1,300 people, but Wahlin said he could easily take on as many as 500 additional people to rebuild from pandemic-related staffing losses and to meet growing demand in the manufacturing sector.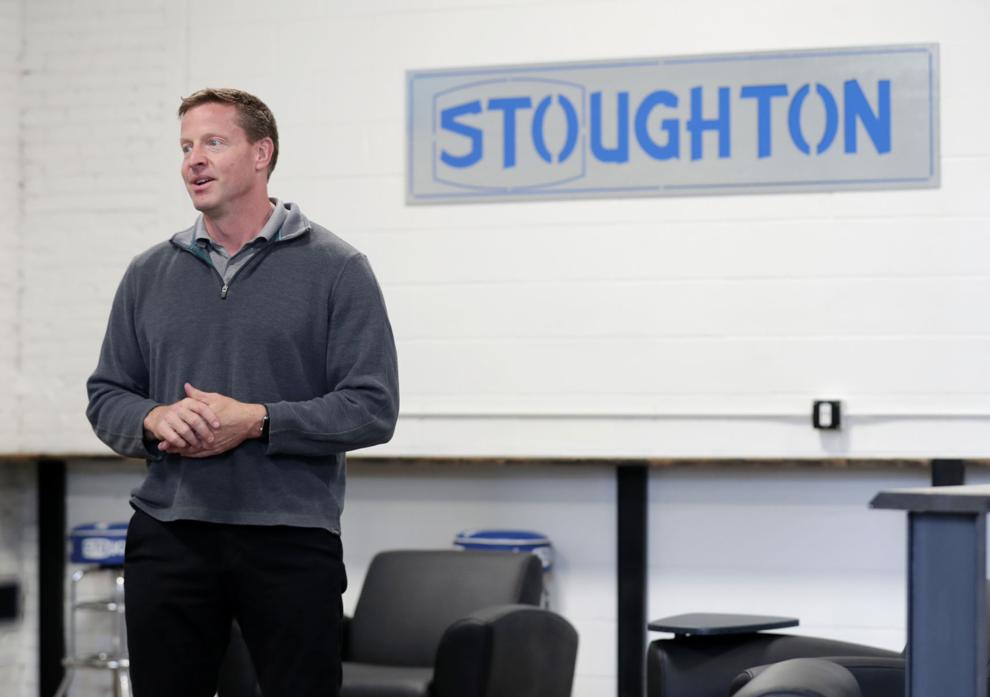 Wahlin said the end of the $300 boost in weekly unemployment payments could help, but he has no illusions it will fully address the need for more employees.
"I do believe it has created competition with employers, but I also believe it's not going to solve all the workforce problems when Sept. 6 rolls around," Wahlin said. "We don't think for a second that our employment needs are going to be fulfilled just by the enhanced unemployment benefits expiring."
Evan Dannells, who opened Madison's Cadre Restaurant in October 2019, just months before the pandemic, also said he highly doubts the end of enhanced benefits will do much to help an industry that continues to struggle.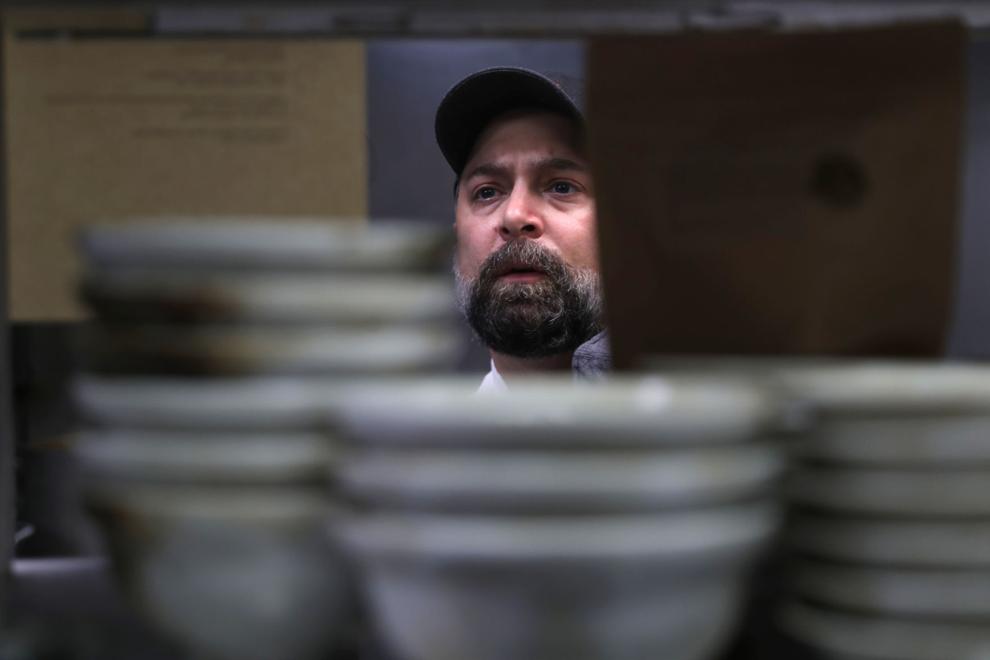 Dannells said a restaurant worker exodus over the last 16 months, along with waning confidence among some consumers amid the delta variant surge, will have lasting impacts on businesses like his.
"The reality is there aren't a bunch of people sitting on unemployment waiting for (enhanced benefits) to run out and they're just going to pop up and say 'Hey, we're ready to work now,'" Dannells said.
Benefit ends Monday
Federal Pandemic Unemployment Compensation, a supplement to the state's maximum $370 in weekly unemployment benefits, started in March 2020 at $600 per week under then President Donald Trump. The supplement expired that July, but was reinstated at $300 in January. Earlier this year, President Joe Biden extended the $300 benefit until Sept. 6.
As vaccination rates increased and many businesses began returning to more normal operations, the enhanced federal benefit came under fire in many states like Wisconsin as businesses found it difficult to hire enough workers.
Kurt Bauer, president and CEO of Wisconsin Manufacturers and Commerce, the state's largest business organization and a vocal advocate for the early elimination of enhanced federal benefits in Wisconsin, said eliminating supplemental benefits should force some people, primarily those in lower-paid positions, back into the workforce, but admitted that it's not a silver bullet to ending the state's labor shortage.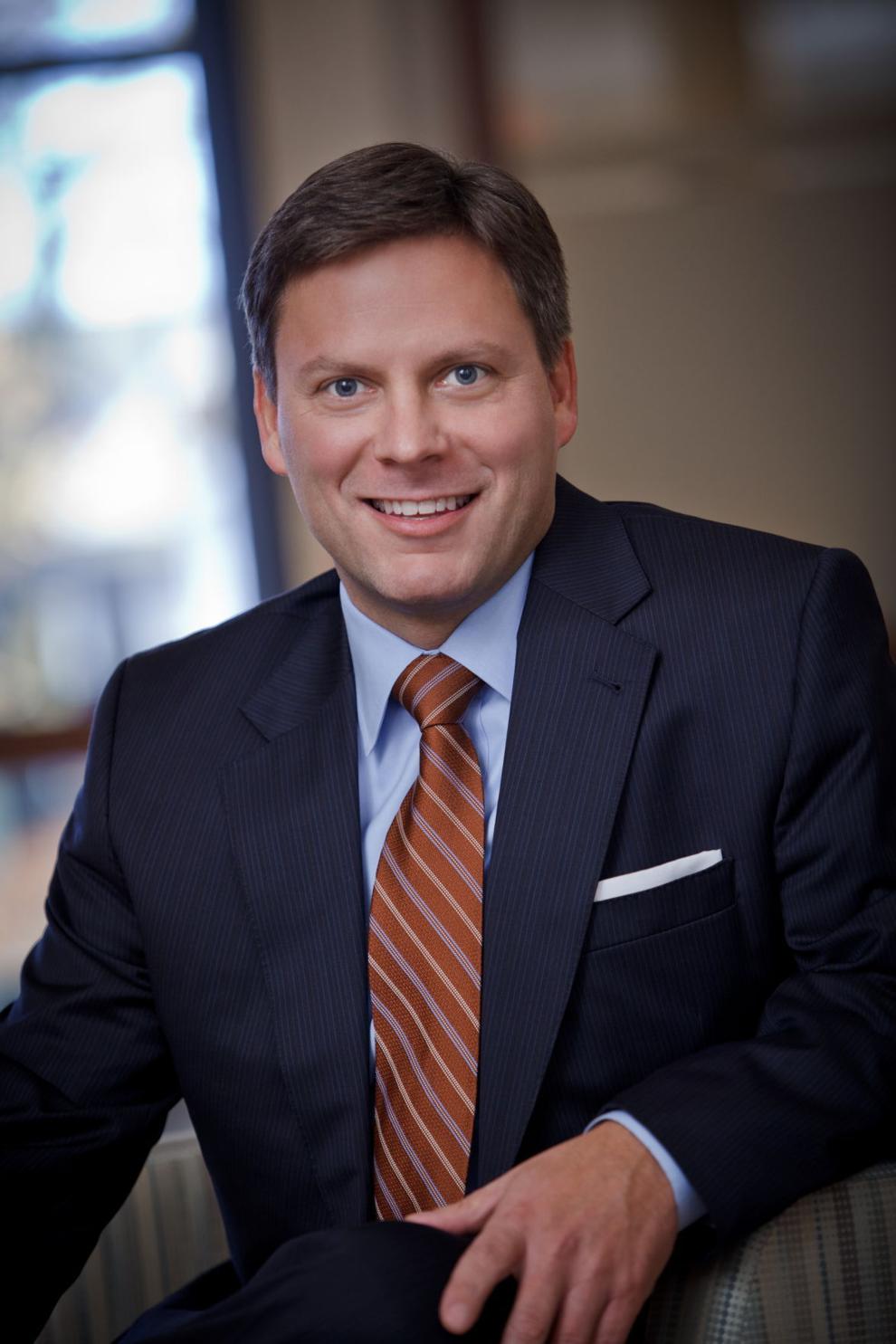 "There will definitely be some people who will now have an incentive to go back to work because they're no longer going to be receiving the federal benefits," Bauer said, noting that the state's aging workforce provides another hurdle to filling open positions, including an estimated 40,000 unfilled manufacturing jobs across Wisconsin. "The end of the $300 per week supplemental will help, but it doesn't solve the problem. We still have a problem."
In May, the Legislature's GOP-led rules committee voted to eliminate the state's emergency rule that had waived work search requirements for those receiving unemployment benefits, meaning anyone on unemployment would have to once again perform at least four work-search activities each week in order to obtain benefits.
A GOP-authored bill to eliminate enhanced federal benefits in the state went all the way to Gov. Tony Evers' desk, where it was swiftly vetoed this summer. An attempt by legislative Republicans to override Evers' veto failed in late July.
The Democratic governor has pushed back against claims that ending the federal benefits would address workforce shortage issues, which dogged the state long before the pandemic began. Rather, Evers earlier this year announced plans to spend $130 million in federal stimulus funds to help unemployed people find work and address the worker shortage.
In the end, the Biden administration last month indicated enhanced federal unemployment benefits would expire Monday as planned. States that wish to extend enhanced unemployment benefits beyond the expiration date can do so using federal COVID funds.
Evers' spokesperson Britt Cudaback said Thursday there are no plans to extend enhanced benefits in Wisconsin. Starting Monday, those on unemployment will be able to receive up to $370 in state benefits per week.
Differing data points
A July 30 report from the conservative Center for Research on the Wisconsin Economy analyzed data on unemployment claims in states that ended enhanced unemployment benefits — four that ended such benefits on June 12 and another eight that did so on June 19.
According to the report, the first four states to eliminate enhanced benefits had a 26.3% drop in continued unemployment claims from June 5 to July 17 while the other eight states had a 15.1% reduction.
"While it is still relatively early, these results suggest that the announcement and actual expiration of expanded unemployment benefits were accompanied by a substantial decline in continued unemployment claims," UW-Madison economics professor Noah Williams wrote in the report.
Another report, published last month by officials with Columbia University, Harvard University, the University of Massachusetts Amherst and the University of Toronto, tracked anonymous bank account information for more than 18,600 people in 19 states that ended federal benefits early and 23 states that didn't.
While states that ended supplemental benefits early saw a 4.4% increase in employment compared with states that left federal benefits in place, the report also notes that only 1 in 8 unemployed individuals in states with reduced benefits had found employment by the first week of August.
Wisconsin's unemployment rate remained at 3.9% for the fourth straight month in July, below the nationwide rate of 5.4%, according to the state Department of Workforce Development. The unemployment rate was 3.5% in February 2020, before the pandemic.
DWD Secretary Amy Pechacek said just shy of 66% of the state's population are either actively working or seeking employment, about 4.2% higher than the national rate. Of the roughly 1.49 million Wisconsinites not seeking employment, about 1 million identify as retired.
In order to reach those still on unemployment, Pechacek said recently announced workforce programs, including a $10 million worker connection program that will support residents in two regions in the state, should help residents overcome other barriers to joining the labor force. One of the regions includes Milwaukee County while the other encompasses 11 counties in eastern Wisconsin.
"I think it's a complete misnomer that a $300 stimulus from the federal government is keeping people on the sidelines," Pechacek said. "There are actual barriers to individuals reengaging with the workforce, such as transportation and child care, but it's not $300."
Stephanie Bloomingdale, president of the Wisconsin state AFL-CIO, said it's going to take a "wholesale change in the philosophy of employers" to truly address Wisconsin's long-standing labor shortage challenges.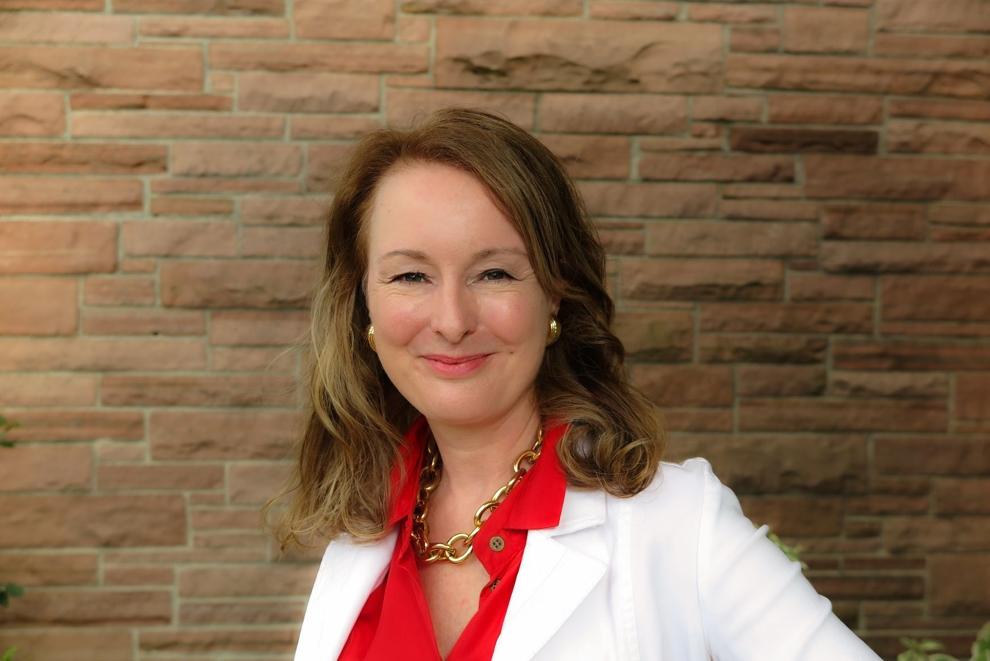 "If employers want to have stability in the workforce, want to have profits long term, then the answer is to create a new philosophy which pays good living wages and benefits and works cooperatively with their workers who choose to unionize," she said. "That creates satisfaction for employees and stability for employers."
Hospitality hit hardest
A report issued last week by the liberal Center on Wisconsin Strategy found that while Wisconsin added jobs this summer, including 13,000 in June, total employment is still 3.8% lower — 114,000 fewer jobs — than in February 2020.
The leisure and hospitality industry, which includes bars, restaurants and hotels, has been the hardest hit sector and remained down 49,600 jobs from pre-pandemic levels. All told, the industry remains 17.6% below pre-COVID-19 employment levels, while other sectors, including professional business services, transportation, utilities and manufacturing are down less than 1%, according to the report.
"Since the collapse, the question has been 'when will we get back to normal?'" Laura Dresser, COWS associate director, said in a statement. "But 'normal' for low-wage workers has long been unsustainable, leaving too many families struggling to get by. Adding jobs is important, but ensuring strong job quality and supports for low-wage workers is equally important."
Becky Cooper-Clancy, who co-owns Bounce Milwaukee, a family entertainment center, said employers — especially those in the hospitality industry — may need to get creative to rebuild their workforce.
"I think a lot of people left the service and hospitality industry because it's low-paying, it's often exploitative and it's exhausting, but there are people who love the work," she said. "If you offset those things, there are awesome workers and they deserve to be paid well."
When Bounce reopens later this month employees will have the option of joining a newly established union. The starting hourly pay has also been increased to $15, she said.
"I'm hearing from a lot of people who say they can't find staff — we've seen none of that," Cooper-Clancy said. "It's not an easy business decision to make by any means, but I think it pays off."
Workers Wanted: Wisconsin's Looming Crisis
Wisconsin is expected to need 45,000 workers in seven years but it simply lacks the people to fill them. Even now, employers complain they can't fill high-need jobs — many of them low-income but some in nursing, IT and the sciences that pay better than the state median. 
Our Workers Wanted series explores the causes and implications of this looming workforce crisis.