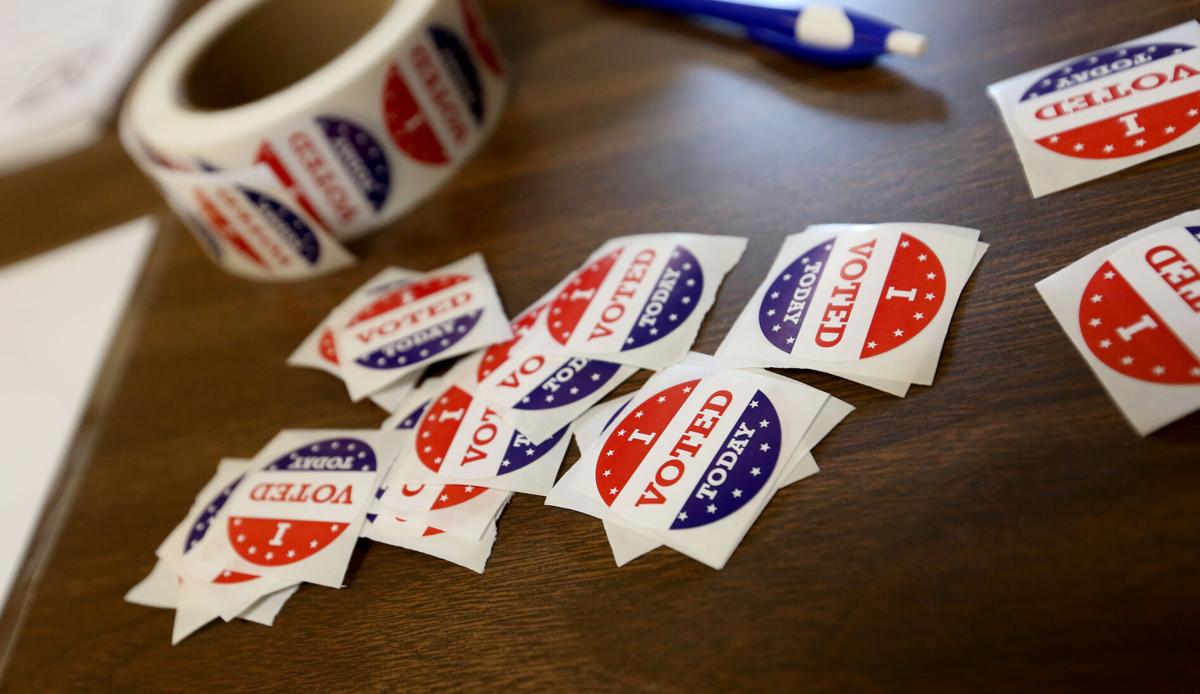 With the opportunity to elect new state lawmakers, Madison-area voters have less than two weeks to figure out who they're going to throw their support behind in the Aug. 11 primary election. 
Of four open seats representing much of Madison, all but one will see a contested general election in November. The exception is the 26th Senate District (which stretches from the isthmus to the west side of Madison), where there are no Republican or independent candidates vying to succeed retiring state Sen. Fred Risser.
Meanwhile, the 48th Assembly District (covering Madison's north and far east sides), the 76th Assembly District (covering downtown and the isthmus) and the 16th Senate District (spanning from Sun Prairie to Stoughton) each have drawn a single Republican contender. 
Because all of these districts have overwhelming numbers of Democratic voters, however, the chances of a Republican winning in November are slim.
In the meantime, voters casting ballots by mail should return their absentee envelopes as quickly as possible. The Madison City Clerk recommends voters drop their envelope in the mail by Saturday, Aug. 1, to ensure it arrives in time to be counted.
Otherwise, voters can return their completed ballots at a series of drop-off sites, where they'll then be delivered to the proper polling place on Aug. 11.
Residents also have a number of other options to participate: they can vote early in-person, or they can show up to their traditional polling places on Election Day.
Senate District 16  
The two Democrats looking to replace Sen. Mark Miller are state Rep. Melissa Sargent, who was first elected to the Assembly in 2012, and Monona Grove School Board President Andrew McKinney, who also serves as the community school site coordinator at C.H. Bird Elementary School in Sun Prairie.
Senate District 26
Seven Democratic candidates are running for the highly-coveted seat. 
They are: former Madison Ald. Brian Benford, now a success coach for the UW-Madison Odyssey Program; William Davis III, a 2018 write-in candidate for lieutenant governor; recent UW-Madison graduate Nada Elmikashfi, who worked with NextGen America in the 2018 midterms and briefly for then-Senate Minority Leader Jennifer Shilling and Gov. Tony Evers; Wisconsin Environmental Initiative head John Imes, who unsuccessfully ran for state Assembly in 2018; Amani Latimer Burris, a small business owner and the daughter of the late, celebrated community leader Milele Chikasa Anana; recent UW-Madison graduate Aisha Moe, who served as a 2016 fellow and 2018 field organizer with the Wisconsin Democratic Party; and former state lawmaker and unsuccessful 2018 gubernatorial candidate Kelda Roys.
Assembly District 48
Four candidates are vying to replace Sargent: Madison Ald. Samba Baldeh, now in his third term representing District 17; fellow Madison Ald. Lindsay Lemmer, who has served on the City Council since last April; Madison lawyer Walter Stewart, a first-time candidate; and Jason Vangalis, who works as an developer at a private manufacturer. He is also running for office for the first time. 
Assembly District 76 
The 76th Assembly Disstrict has also drawn a sprawling Democratic primary field seeking to replace outgoing Rep. Chris Taylor. 
The seven candidates running for election are: Dewey Bredeson, who works in commercial real estate and started his own real estate company in 1987; Heather Driscoll, an advocate for environmental issues who unsuccessfully ran for Dane County Board in 2018; Francesca Hong, a chef and co-owner of local restaurant Morris Ramen and president of the Culinary Ladies Collective; Ali Maresh, a mental health advocate and former state employee; Madison School Board member Nicki Vander Meulen, a juvenile attorney and disability rights advocate; longtime Madison Ald. Marsha Rummel, a state Department of Revenue employee; and Tyrone Cratic Williams, a police officer who in 2017 started a financial education business aimed at boosting financial literacy among young people and in communities of color.
Get Government & Politics updates in your inbox!
Stay up-to-date on the latest in local and national government and political topics with our newsletter.