On a quiet Sunday morning in August, members of a small majority-black church on the Far East Side welcomed white strangers into their worship service with wide smiles and warm hugs.
Mother Rose Brown reached down and held the hand of a white woman visiting Christ the Solid Rock Baptist Church with her black boyfriend for the first time from Chicago.
Another black woman from the church called another white newcomer "sister."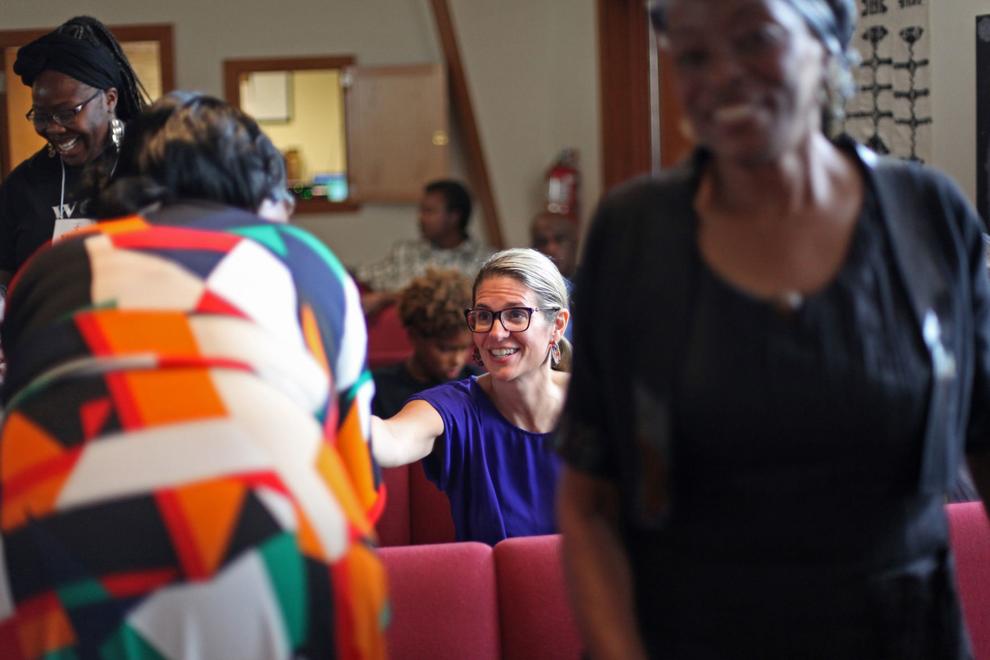 Rare interactions like this — where black and white strangers show each other love and acceptance in a largely segregated city — might become a little more common in Madison come Sunday.
That's when Christ the Solid Rock's predominantly black congregation is set to have its first service under the same roof as the predominantly white Lake Edge United Church of Christ as part of a new alliance.
On Wednesday, Christ the Solid Rock sold its old building at 1502 Parkside Drive on the Far East Side, and on Friday it moved into 4200 Buckeye Road on the East Side, which used to belong to just Lake Edge.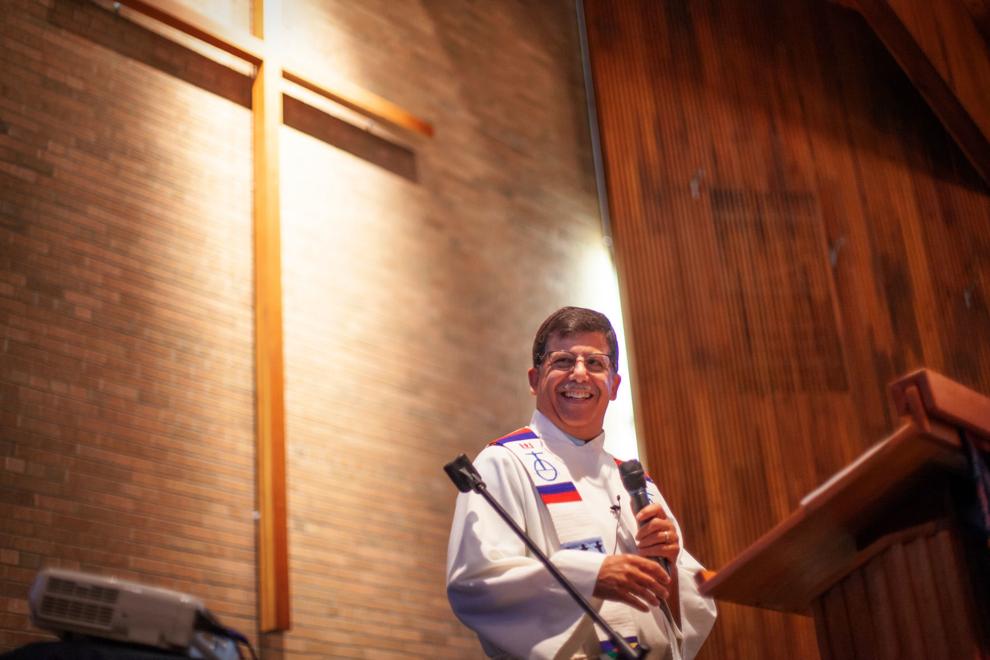 Lake Edge Pastor Lex Liberatore stressed that the alliance is "not one church absorbing another" but rather an equal partnership where the congregations will socialize in the same space, collaborate on projects for the community and work toward dismantling the black-white divide.
"The advent of the Rock is the beginning of our resurgence as a church, and we're going to be a different kind of church as a result of it," Liberatore told about 70 members of his church at a service in September. "A church that is black. A church that is white. A church that stands for something that is vitally needed in our community."
The two churches — each with its own tradition and style of worship — will maintain their individual identities by having separate services most of the time.
"God don't dwell in a building, God dwells in the hearts of the people," Christ the Solid Rock Pastor Everett Mitchell preached during a service at his church's old location in August. "The church is wherever you go. It's whatever you do."
A keyboard started rumbling in the background as Mitchell continued.
"God won't destroy Christ the Solid Rock. The building may go, but God knows who we are," Mitchell said to shouts and cheers of "Yes" and "Amen" from his congregation.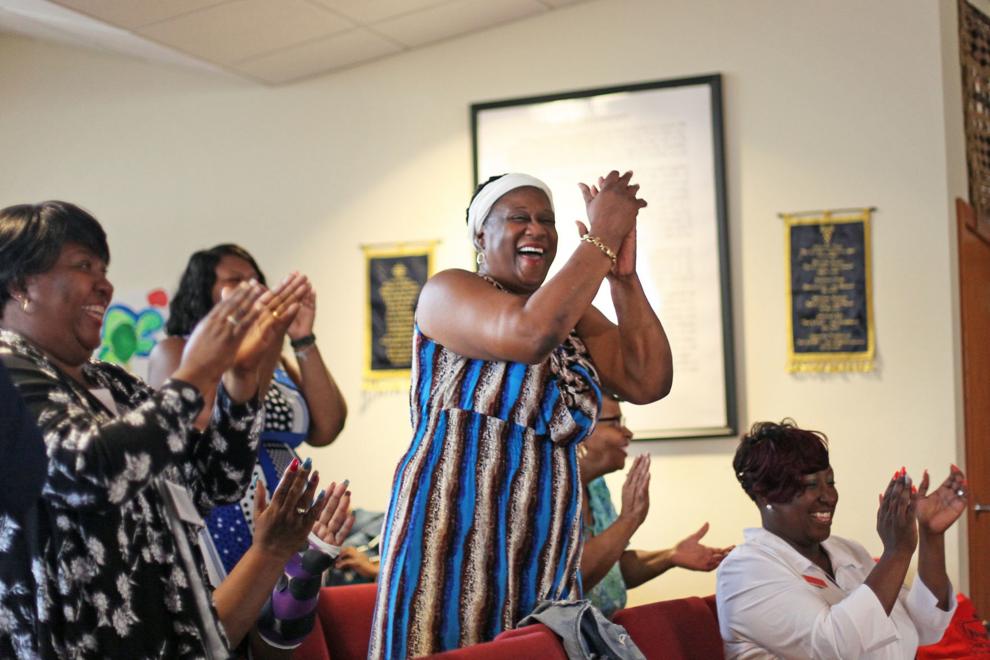 Throughout the service, people belted out gospel songs, clapped, danced, raised their hands and laughed so hard some cried.
Amy Barlow Liberatore, Pastor Liberatore's wife, said she "can't wait" for Christ the Solid Rock services to start. She said sometimes she attends them just to get an "infusion" of the congregation's energy.
Lake Edge Church of Christ has a different kind of energy, but no shortage of love and welcoming smiles.
After Robin and Chad Heimerl's 4-month-old daughter, Brooklyn, was baptized at a service in September, the Heimerls walked around the church and introduced their brown-eyed baby to the congregation.
Robin carried Brooklyn in a hand-knit pink blanket that members of the church had made specially for the baby as a symbolic "embrace" to show how much the church loves her.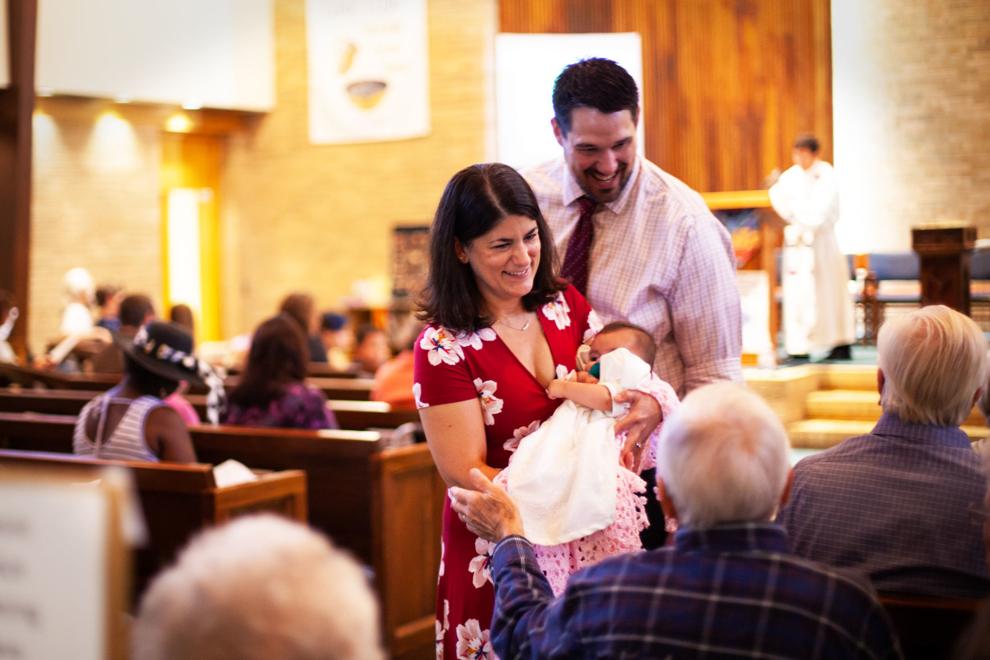 As Barlow Liberatore played a hymn on the piano, members of the church smiled when they looked at Brooklyn's small face and gently touched Robin's arm.
Alliance structure
Lake Edge will have an earlier service and Christ the Solid Rock's service will follow, with time for the congregations to mingle and build relationships in between. Combined services will happen four or five times a year on special occasions.
A joint governing board, with equal staff from both churches, will make decisions on things that affect both congregations, such as community projects to pursue, events to organize, hiring an employee for both churches and navigating issues that may arise while using the same space, Liberatore said.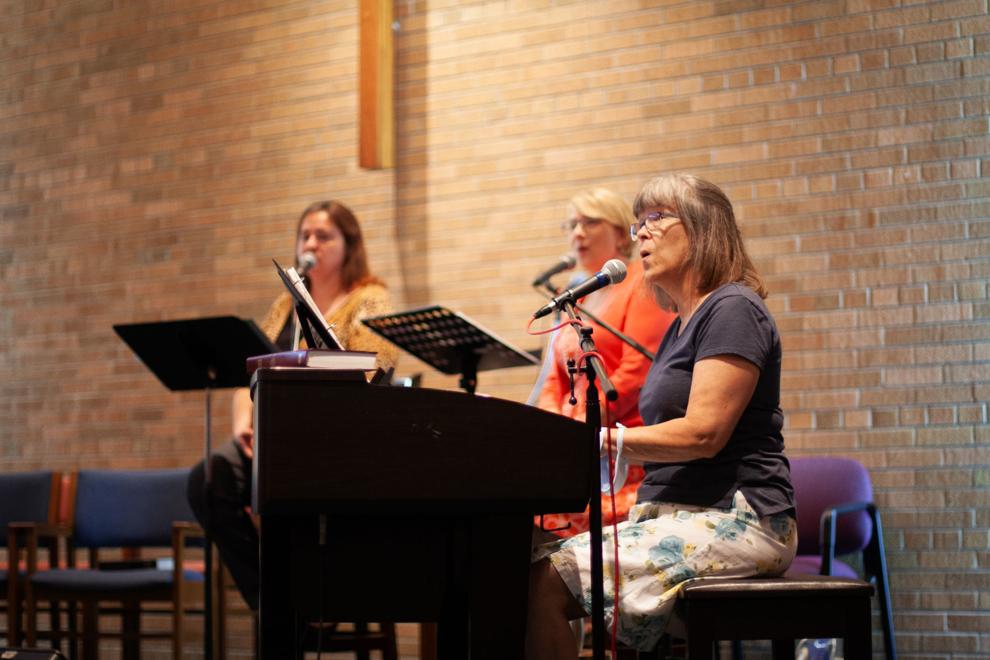 Mitchell, who is also a Dane County Circuit Court judge, said joint projects could include educational programming at Allis Elementary school, volunteering to address homelessness or working to support women who face domestic violence. Liberatore said he's interested in working together to address wage disparities, environmental problems or criminal justice reform.
Top of mind for both churches is addressing racial divides.
"Being in the same building provides the opportunity to break down racial barriers," Liberatore said.
'Most segregated hour'
Mitchell said the idea for the alliance came in part from the Rev. Dr. Martin Luther King Jr.'s observation more than 50 years ago that "the most segregated hour of Christian America is eleven o'clock on Sunday morning."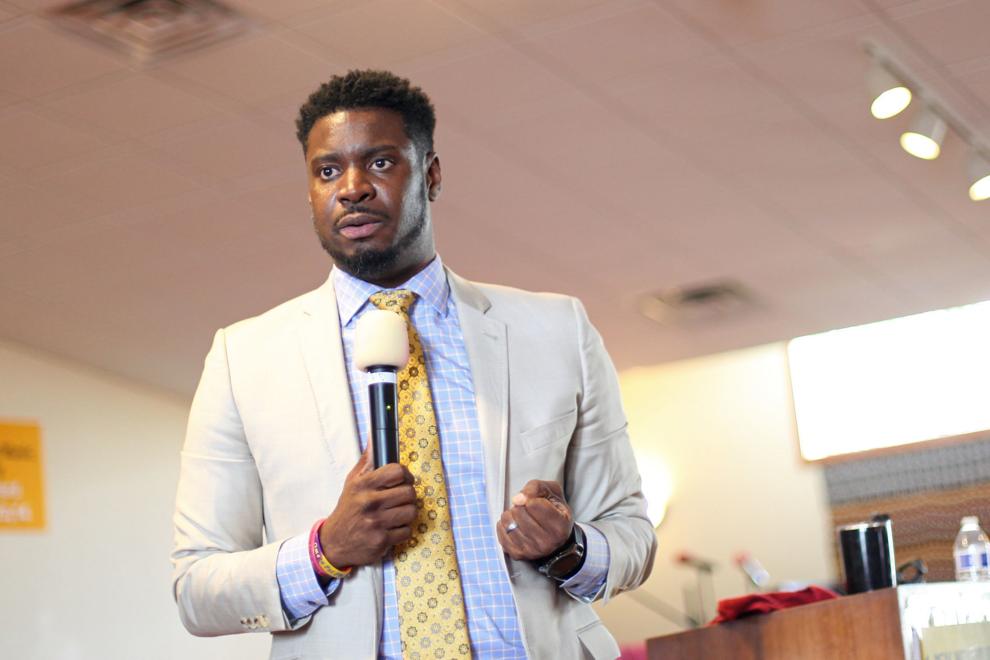 Brenda Plummer, professor of Afro-American studies at UW-Madison, said while some churches today are multiracial and multiethnic, King's remark "still has some currency."
Part of that is due to people self-segregating by race because of different worship-style preferences, Plummer said.
Spirituals, gospel music and religious performance preaching are styles of worship "embedded in the culture" of African American churches, she said. These forms of expression, which are broadly appreciated by congregants, could be lost if churches were forced to merge.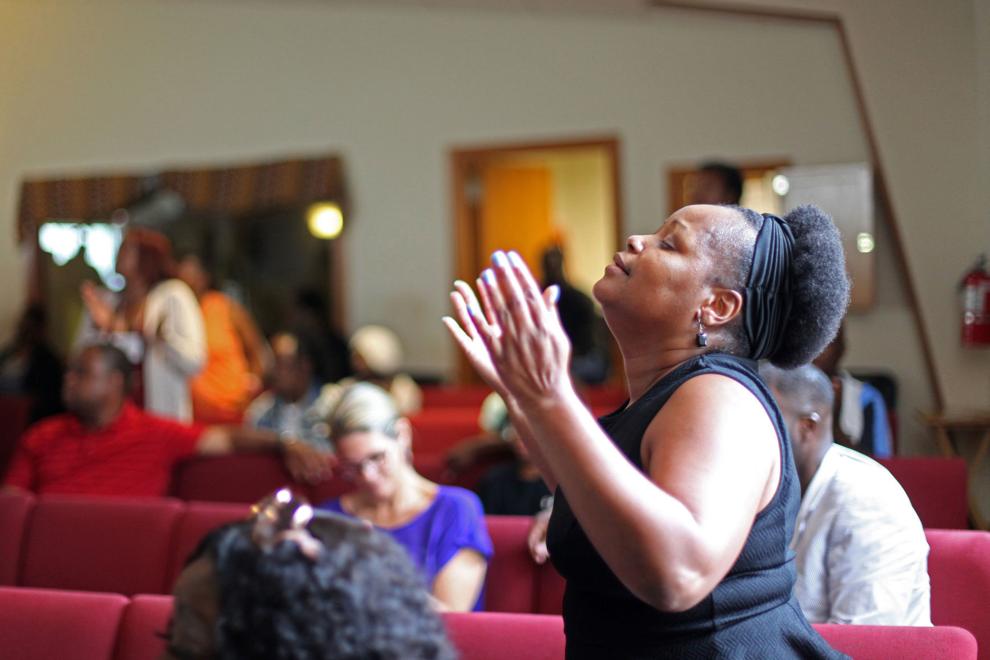 Another reason, Plummer said, is that church attendance tends to mirror patterns of segregation in other aspects of American life.
'Separate silos'
In Madison, Mitchell said, the black and white communities tend to "stay in their separate silos." He said the Race to Equity Report, which was released in 2013, revealed there are "two Madisons": one that works for white people and one that doesn't work for people of color.
According to the 2019 Kids Count report, black children in Wisconsin were four times more likely to live in poverty than white children. Students of color in the state were also significantly less likely to graduate on time.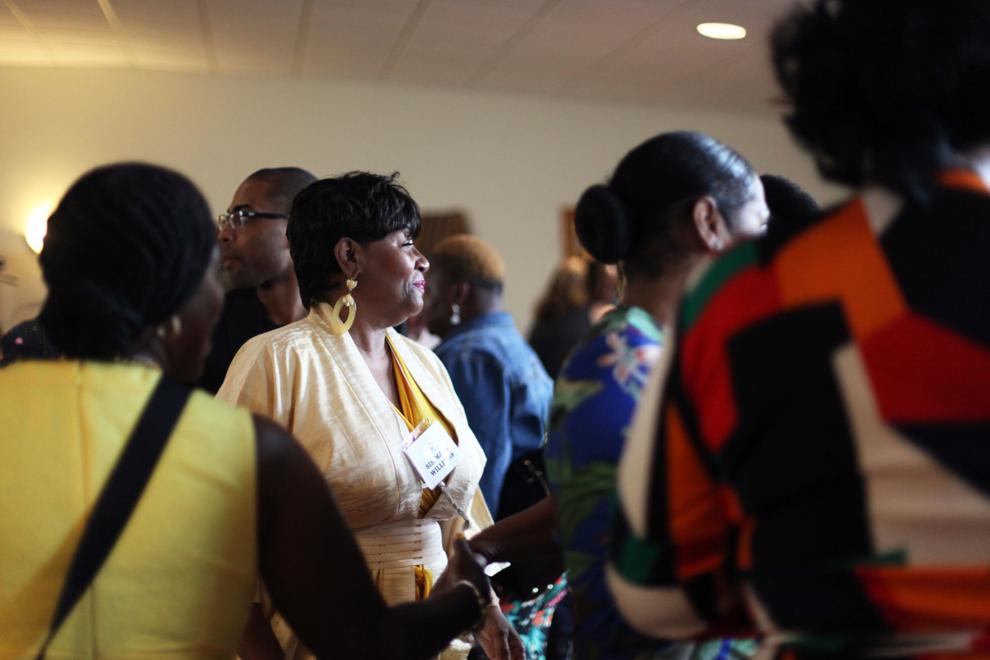 "In order to combat that kind of institutionalized, systemic racism that hangs like a cloud over the city, we had to ask ourselves: Are we going to just sit back and be powerless against it?" Mitchell said. "Or are we going to use the power that we have to try to create something different?"
Relationship building
For most people, Mitchell said, building relationships is "the only way to combat these deep-seated misinterpretations of race."
He said the alliance is an "intentional effort" to bring black and white communities out of their silos so they can learn about each other, build friendships and work together to serve the neighborhoods around them.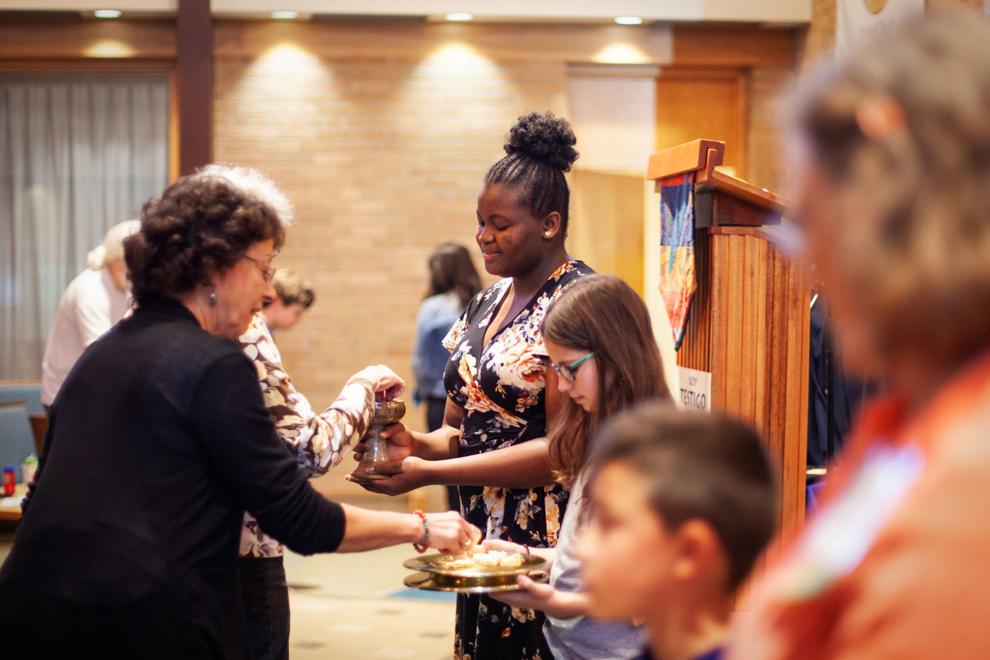 Liberatore said an important starting point for his congregation will be admitting that even though they are a progressive church, "there really is a lot we don't understand."
Liberatore wants to have conversations about white privilege, how racial disparities persist and "things white Madisonians don't know." He hopes members of each church will understand what's happening in each other's lives.
"The only way real change happens is if small groups of people get together and start working on them in those local ways," Liberatore said. "Nothing grandiose, just start working a neighborhood at a time."
Mitchell said when the two churches signed the alliance agreement at a joint worship service in July, he looked to his right and saw young black and white children choosing to play together.
"I told the congregation, 'This is the hope of what we're trying to do,'" Mitchell said. "Maybe if we build that hope, then Sunday morning won't remain the most segregated hour in America. It'd become the most integrated hour."