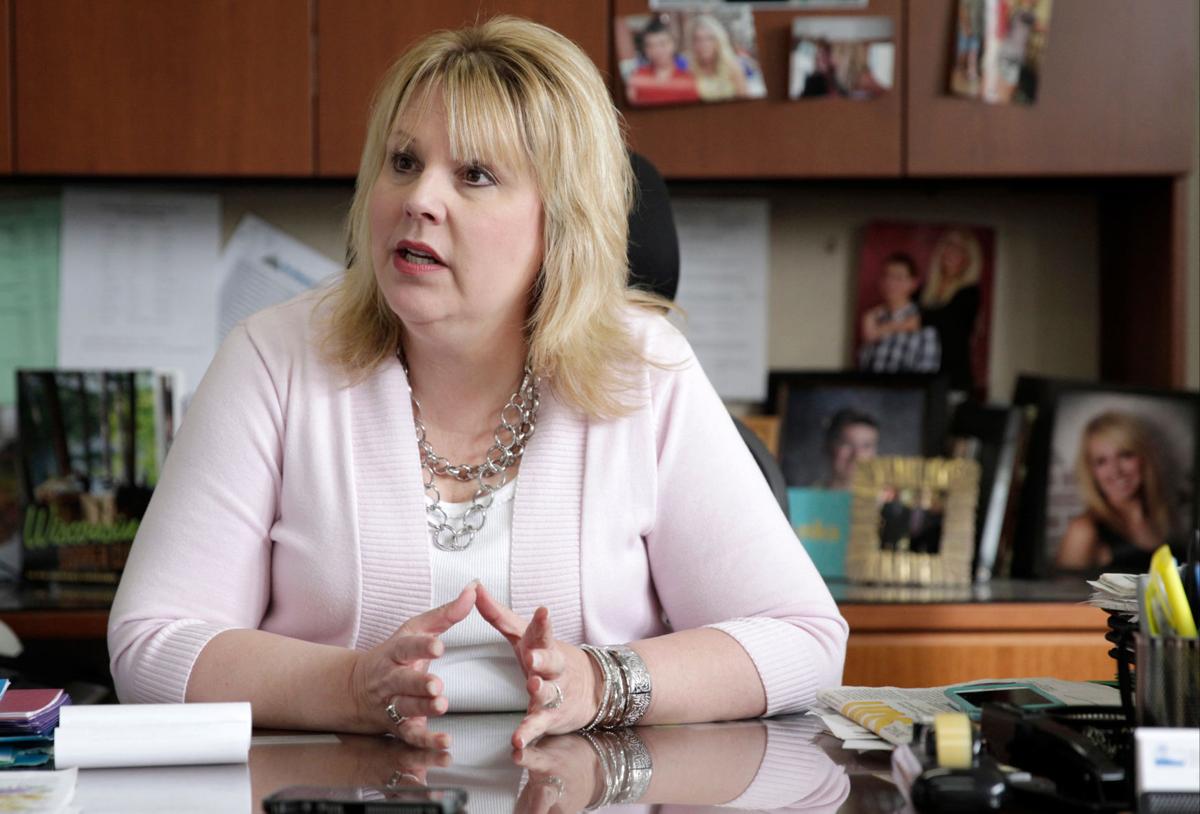 Department of Natural Resources secretary Cathy Stepp said she wasn't aware of Donald Trump's environmental stances last year when she campaigned for him at two political rallies in Wisconsin.
Trump has claimed climate change is a Chinese hoax and he has called for dismantling the U.S. Environmental Protection Agency.
"I hadn't heard him say things like that before," Stepp said. "I will tell you why I did campaign for him is because my roots are in the private sector and I was excited to see the opportunity for the country to have a true businessman actually be able to make businessbased decisions for the government for the first time at the federal level."
Gov. Scott Walker appointed Stepp in 2011 saying she could make the DNR friendlier to businesses.
In an interview on Friday, Stepp said it's unclear how the Trump administration will affect the DNR but she'll be glad if it dials down "strangling" federal requirements that have been imposed on the DNR.
The EPA is currently investigating whether to withdraw the DNR's authority to administer the federal Clean Water Act because of the state's slow progress on fixing 75 deficiencies in water protections that were cited in 2011.
You have free articles remaining.
Kaplan has held a political appointee position in the EPA's office in Chicago. Appointees are typically replaced after an election that hands the White House to a different political party.
Stepp said she is committed to fixing any deficiencies cited by the federal government, although she said "semantics" have prevented the EPA from accepting some of the solutions the DNR has proposed.
The state could work with polluters to find creative solutions to regulatory issues if the EPA bureaucracy stopped thwarting "common sense and good practices," Stepp said.
Trump's nominee as EPA administrator is Scott Pruitt, who has fought environmental regulation and denied climate science as Oklahoma attorney general. The president-elect's choice for the Department of Interior, Ryan Zinke, has denied that the scientific consensus on climate change is settled, while his pick for the Department of Energy, Rick Perry, has repeatedly questioned it.
Stepp said it's too early to say how Trump will affect DNR operations.
"I haven't heard too much yet," Stepp said Friday. "There hasn't been much attention on the agencies we are most entwined with — forest service, EPA, Interior. I haven't seen too much about that so I think its premature."