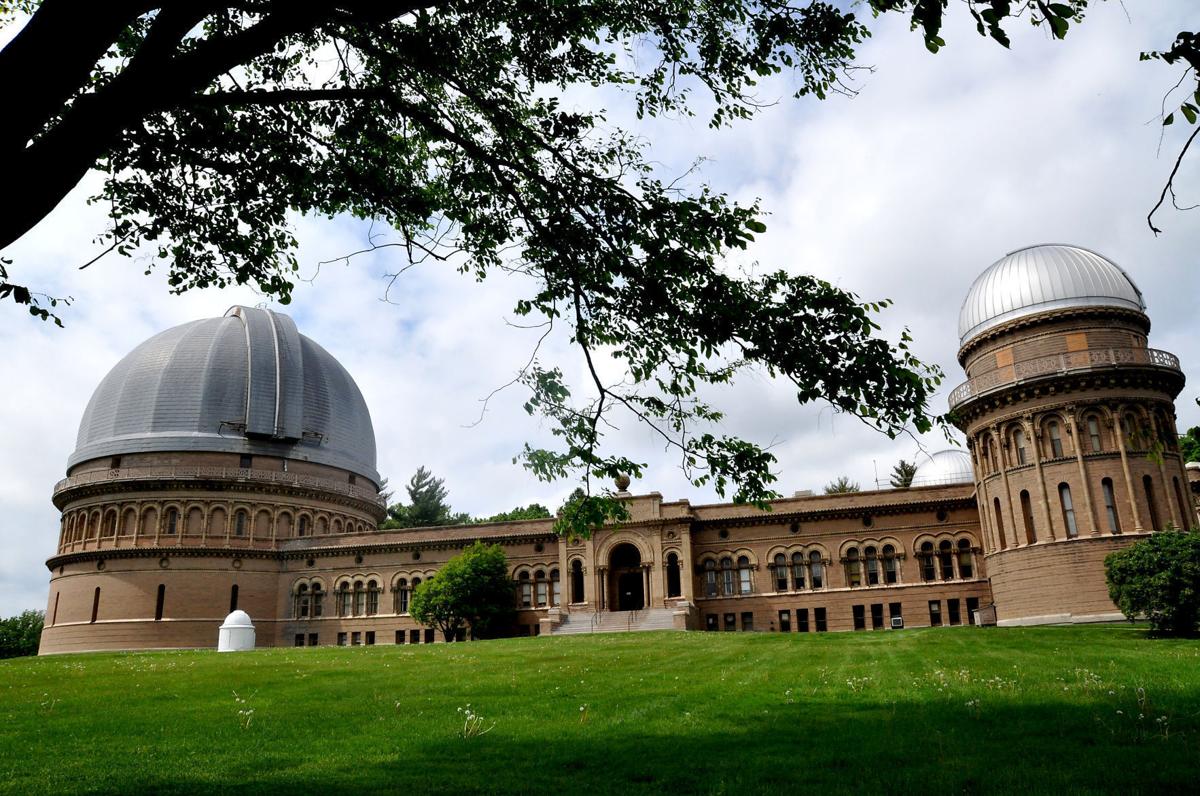 WILLIAMS BAY — Yerkes Observatory ownership would transfer to a private foundation that promises to reopen the facility for public usage, under an agreement announced by the University of Chicago.
The deal announced Tuesday as "an agreement in principle" would transfer the historic Williams Bay landmark to the Yerkes Future Foundation, a nonprofit group formed last year after the university announced plans to close the observatory, a historic landmark on the western shore of Geneva Lake.
Representatives of both the university and the foundation declined to disclose terms of the agreement, including whether the observatory would be sold or donated to the private group, and whether the deal involves about 70 acres of surrounding real estate.
Dianna Colman, chairman of the foundation, said the agreement represents the culmination of 18 months worth of work and negotiation regarding the future of the lakefront observatory.
"It is good news," Colman said. "We're at a point where we can really start moving things forward."
Officials said it could take months to work out the remaining terms of the deal.
University of Chicago spokesman Jeremy Manier declined to comment.
A victim to progress
You have free articles remaining.
The university in October 2018 closed Yerkes Observatory after more than 120 years, saying that the onetime cutting-edge astronomical research center no longer served a useful purpose.
Community leaders in the Lake Geneva region were devastated by the closure, and the Yerkes Future Foundation organized in response. In addition to Colman, a retired school employee, the foundation has included attorney Frank Bonifacic, college administrator Ted Parge, physician Ann Callison, investment manager Tom Nickols, retired marketing executive Chuck Ebeling, former banker Robert Klockars and business owner Spencer Weber.
Early on, the foundation announced that it was seeking volunteers and that it hoped to raise $10 million to $20 million in donations to support its efforts.
A work in progress
In a joint announcement on Tuesday, the university and foundation announced an agreement in principle to transfer ownership of Yerkes along with "related property." Both sides also said they would continue working for several months on "all aspects of the proposed transfer."
The announcement said the private foundation's plans include restoration and refurbishing of the observatory and telescopes inside, and reopening of the facility for visitors, education and research.
The transfer, if completed, would mark the end of the university's involvement with Yerkes, the announcement said.
Although Colman declined to comment on details of the agreement, she said her foundation has no plans to sell Yerkes Observatory.
"We want to preserve it," she said. "We want to take care of it."