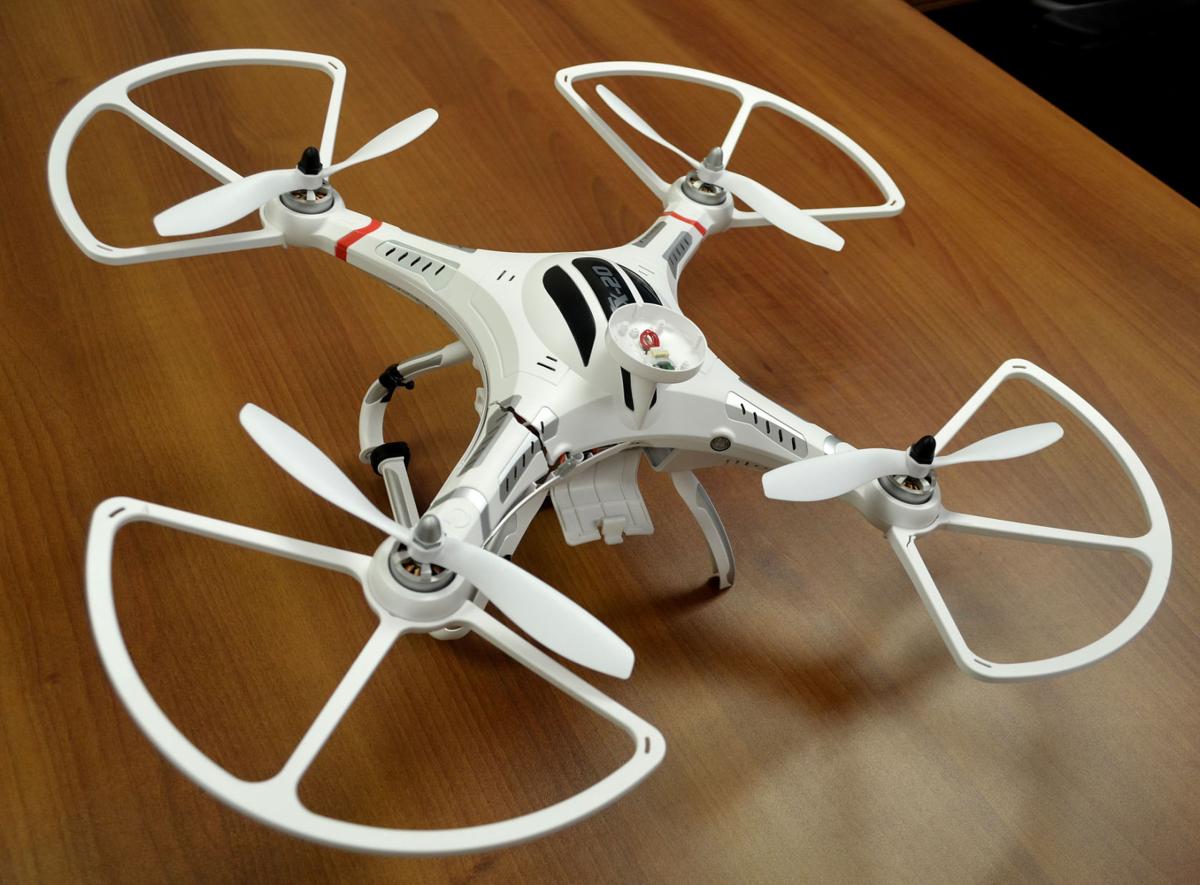 RACINE — The owner-operator of a runaway drone that crashed at Batten International Airport last weekend owned up to the mishap Thursday.
Sunday morning a pilot found a broken, four-propeller Cheeson CX-20 drone on a taxiway near the center of Batten Airport, as The Journal Times reported on Wednesday.
Airport Manager David Mann said a man, who he would not name, came to the airport Thursday morning and asked to speak with him.
"He said he wanted to turn himself in."
The man said the drone was his and made its disastrous first flight that day, Mann said.
"It was a brand-new drone, and the Chinese directions are incorrect for using the GPS to fly, according to some blogs out there," Mann said.
"He (turned on the power of) the drone and waited until he had a green light, but the green light only tells you that you are picking up seven GPS satellites —not that the GPS has a fix and knows where it is," Mann added. Evidently a second green light would have turned on when the drone's GPS had a fix on its own location.
The drone's owner — who told Mann he has flown airplanes — started to fly it from his backyard, not far from Green Bay Road and Washington Avenue, "and it took off on its own," Mann continued. "We believe that because it is new, the last GPS fix probably was when it was tested in China, and that is where it was headed."
The drone owner told Mann that he turned off the throttle, but nothing happened. "There are two other switches to throw to make it either return or quit flying, and none of them worked," Mann said.
"He said he even got in a car and tried to follow it."
The drone's owner has a camera, but it was not on board for the crash.
Unless a drone operator has permission from an airport traffic control or the authority operating an airport, flying one within 5 miles of an airport or heliport is illegal under federal law. "Anyone who operates an unmanned aircraft in a manner that poses a hazard to manned aircraft may be subject to fines and jail time," Federal Aviation Administration spokeswoman Elizabeth Cory said. Fines are "developed on a case-by-case basis," she said.
However, Mann said, "I spoke with the FAA, and we decided because it was accidental and he was so honest about it that we would have no enforcement action."
Mann even returned the broken drone to its owner.