From a variety of livestock escapes to a bizarre auction and not-so-smart criminals, here's a look at some of the week's strangest headlines from around the world.
Police corral urban herd after midnight Los Angeles stroll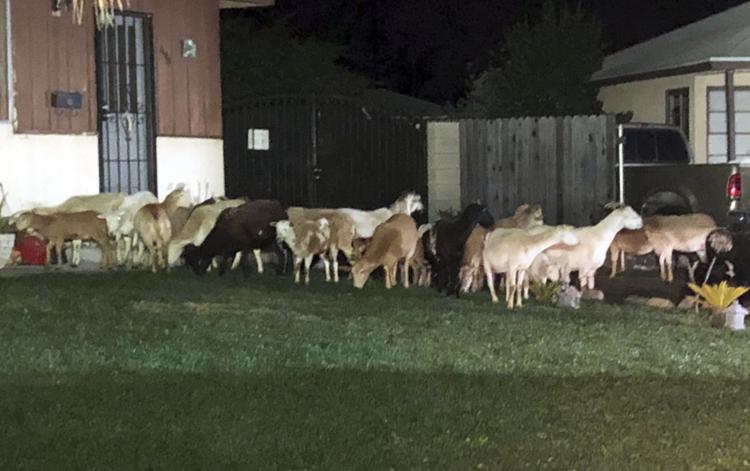 WEST COVINA, Calif. (AP) — It was less an arrest than a roundup.
Police say a donkey led more than a dozen sheep and goats on a stroll through a suburban West Covina neighborhood east of Los Angeles.
Police were called around 12:30 a.m. Thursday by reports of a herd of animals walking the streets.
The animals were finally corralled with the help of the Los Angeles County Sheriff's Department.
Authorities say the animals escaped their owners' property in neighboring Valinda through an unsecured gate.
The owner was contacted and took the herd back home.
No injuries were reported but police say it raised a few eyebrows among officers who thought they'd seen it all.
Stripper poles, coffin, velociraptor up for grabs in auction
MIAMI (AP) — Looking for stripper poles, a coffin with cherry red lining and a velociraptor? You might want to check out the upcoming auction of gaudy items that decorated two mansions once owned by a former developer in South Florida.
The Miami Herald reports the former estate of Thomas Kramer will be sold in one package to the highest bidder on Feb. 14.
The auction followed the seizure of Kramer's Star Island mansions following a judgment his former in-laws obtained against him. Kramer's extravagant South Beach lifestyle was fueled by the millions given him by father-in-law Siegfried Otto, a now-deceased German businessman.
Later, a battle ensued over whether it was a gift or loan. Kramer lost the case, his home and possessions. Kramer, now living in Europe, is only allowed to keep his personal photos.
Movie, newspaper that share name confusing some 'Post' fans
Cow escapes farm to run free with wild bison in Poland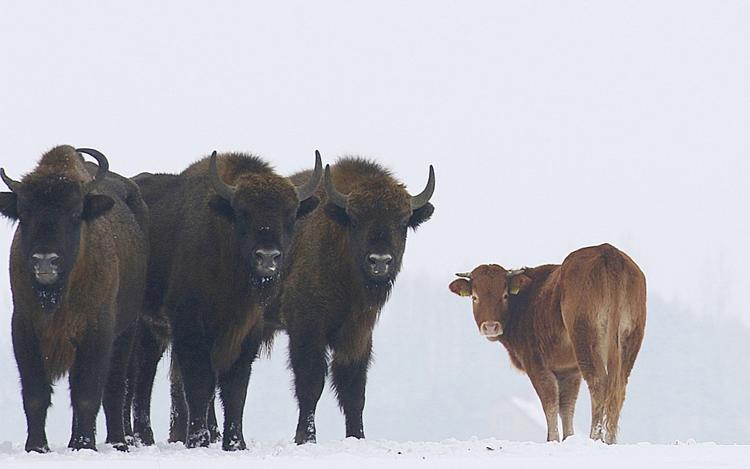 WARSAW, Poland (AP) — A farmyard cow in Poland has chosen freedom this winter, roaming with a herd of bison for three months after escaping its pen.
The reddish brown cow has been spotted following bison across corn and rapeseed fields bordering the Bialowieza Forest in eastern Poland as they forage for abandoned corn cobs and other food.
Rafal Kowalczyk, a bison expert who has managed to photograph the unusual sight, said the cow seems to be in good condition. That indicates that she is managing to find food, even though she is sometimes spotted on the margins of the herd. Thick fur common to her Limousin breed and the mild winter in eastern Poland so far this year have also helped her, he told The Associated Press on Thursday.
Kowalczyk, director of the Mammal Research Institute at the Polish Academy of Sciences, described the situation as exceptional, saying it's the first time he has witnessed a cow living among bison. But it's also dangerous to both sides.
If the cow mates with male bison and gets pregnant, she could die during delivery because her hybrid calf would be bigger than a normal cow calf.
Any offspring could also contaminate the gene pool of the tiny and endangered bison population in Poland, which became extinct in the wild after World War I and has been restored based on some captive survivors.
For now, the story of a rebel cow who defied the fate of the slaughterhouse to roam free with the bison is a hit on Kowalczyk's Facebook page.
One of his followers reposted the photo with the words: "Next time when I think that something stops me from fulfilling my dreams, I will remember the cow who became a bison."
But scientists will want to remove the cow from the herd by summer to prevent the risk of mating, though Kowalczyk said that won't be an easy operation.
"One question is whether when winter ends the cow will follow the bison into the forest, which is not the habitat that this cow knows," Kowalczyk said. "The more time she spends in the herd, the riskier it will be."
— By VANESSA GERA, Associated Press
Tons of Mardi Gras beads down the drains in New Orleans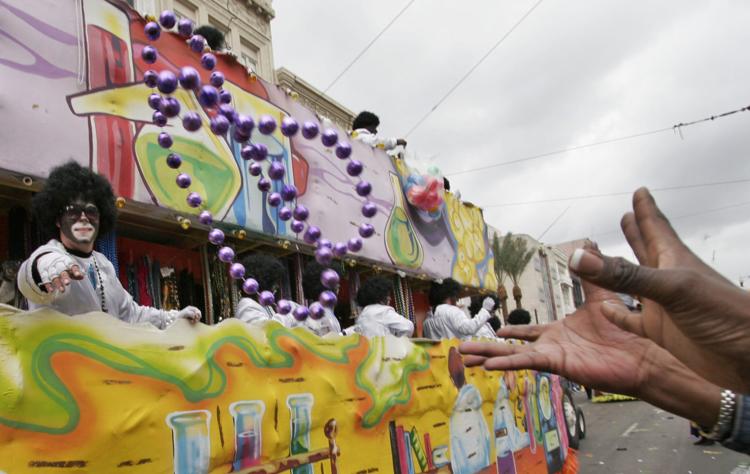 NEW ORLEANS (AP) — Let the good times roll — just not into New Orleans' storm drains.
That's the plea from city officials.
Local news outlets report cleaning crews have sucked out more than 46 tons (42,000 kilograms) of Mardi Gras beads from catch basins on along a five-block stretch of St. Charles Avenue downtown, a popular parade route.
Department of Public Works Interim Director Dani Galloway said Thursday that the four-month emergency program had cleaned 15,000 catch basins altogether as of Wednesday, removing roughly 7.2 million pounds (3.3 million kilograms) of debris.
It's part of a $22 million contract to tackle city's drainage system in response to heavy August flooding.
Galloway asked residents to step up and clear neighborhood catch basins, and said the city is looking at installing temporary "gutter buddies."
Amarillo police investigate theft of 4K antique lighters
AMARILLO, Texas (AP) — Amarillo police are investigating a burglary in which thieves lifted about 4,000 antique lighters.
An Amarillo police statement Tuesday said officers on Jan. 18 responded to a burglary at a house. Investigators say the owner reported the theft of his flint butane lighter collection.
Cpl. Jeb Hilton on Wednesday said no one has been arrested in the theft of what the officer calls a "valuable" and "very expensive" collection. Hilton declined to say how much the lighters are worth amid the investigation.
Hilton says police believe the thieves got in through a back door, which was found damaged.
Doughnut-eating champ charged with stealing from Dunkin'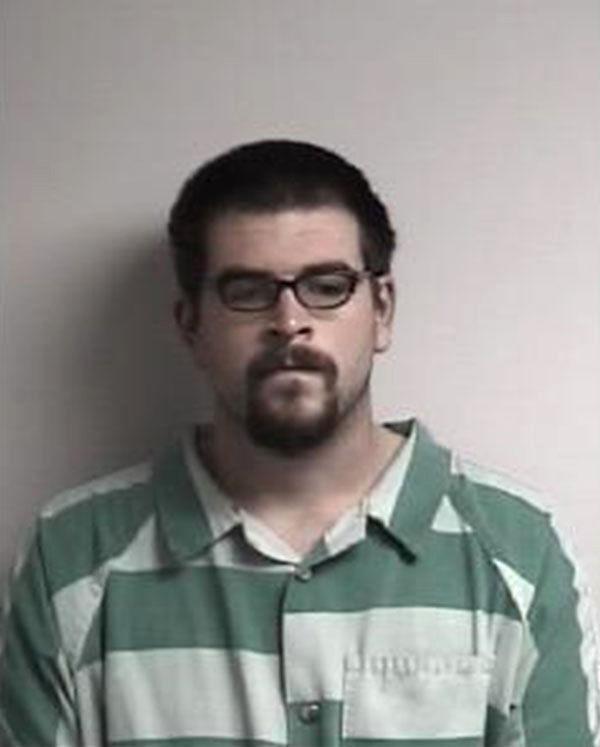 ELIZABETH CITY, N.C. (AP) — A North Carolina man who made headlines when he was caught for break-ins after winning a doughnut-eating contest has been arrested again. And this time he's accused of stealing from a doughnut shop.
The Virginian-Pilot newspaper reports 27-year-old Bradley Hardison of Elizabeth City was charged Thursday with stealing from a Dunkin' Donuts in November.
An Elizabeth City Police Department statement says he's charged with felonies including breaking and entering and larceny. It wasn't clear if he helped himself to any doughnuts.
A phone listing for Hardison rang disconnected.
The Virginian-Pilot reported that in 2014, Hardison won a doughnut-eating contest put on by Elizabeth City police while he was wanted on suspicion of several break-ins. Investigators said they arrested Hardison after his win prompted further scrutiny, and he was convicted, according to the paper.
Police: Suspect took a cab to rob a West Virginia bank
CHARLES TOWN, W.Va. (AP) — Police in West Virginia say a suspected bank robber was captured after taking a cab to the heist.
Media outlets report 25-year-old Ryan Michael Stepanian was arrested in Monday's robbery of a Charles Town bank and another bank heist Friday in nearby Ranson.
Cab driver George Lyon says he took Stepanian from an apartment complex to the Charles Town bank for what Stepanian said was a routine matter. Afterward Lyon dropped him off at a park.
Lyon says he then recognized Stepanian's photo on social media from the earlier robbery and notified police. Stepanian was later arrested. Charles Town police said in a news release he had an undisclosed amount of cash and a bank-robbery note.
Stepanian was being held on two counts of bank robbery. It was not immediately known if he has an attorney.
Police: New Mexico man pulled toy gun on man for littering
ALBUQUERQUE, N.M. (AP) — A New Mexico man is facing charges after police say he pulled a convincing toy gun on a man littering outside an Albuquerque convenience store.
Police say John Joel Robinson was arrested last week following a frantic call about a man with a gun at a Circle K.
According to a criminal complaint, the 35-year-old Robinson pulled his Glock-style handgun on a man he saw throwing trash on the ground.
Officers later discovered the weapon was a "very real looking toy gun."
Robinson was charged with aggravated assault with a weapon.
No attorney was listed for Robinson.
Woman says dumpster find is valuable piece of art
MILFORD, Conn. (AP) — A Connecticut woman says she recently discovered an etching her late father grabbed from a Yale University dumpster close to 20 years ago is a valuable piece of art.
Cheryl Conroy Warren tells the New Haven Register on Tuesday she learned from an appraiser with the television show "Antiques Roadshow" the etching is an original work by Chinese artist Zao Wou-Ki. Its estimated value is between $10,000 and $15,000.
The appraiser told her the piece is titled "Flora and Fauna" and it's No. 190 of the 200 the artist made.
Warren says her father, Arnold Conroy, had a habit of picking up items from worksites while he worked construction.
Warren says she plans to sell the piece and give the money to her mother.