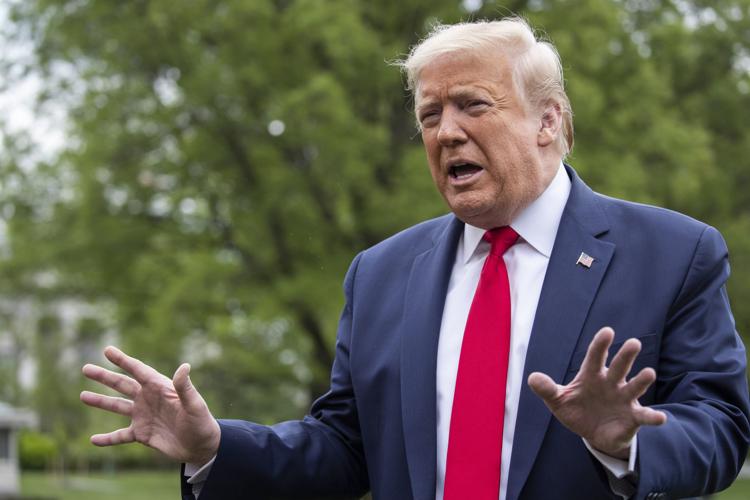 TRUMP: "OBAMAGATE!" — tweet Saturday.
OBAMAGATE!

— Donald J. Trump (@realDonaldTrump) May 16, 2020
TRUMP: "Biggest political crime and scandal in the history of the USA." — tweet Thursday.
THE FACTS: He's making an unsupported claim that former President Barack Obama broke the law.
Trump and his supporters have made the unmasking of Flynn one of their major talking points, claiming that it proves the Obama administration unfairly and illegally targeted Flynn and other Trump associates.
But there is nothing illegal about unmasking. The declassified document also states that the unmasking requests were approved through the National Security Agency's "standard process."
This past week, when Trump was asked by reporters to define Obama's criminal offense in the alleged "Obamagate," Trump failed to articulate one. "You know what the crime is," he said last Monday. "The crime is very obvious to everybody. All you have to do is read the newspapers, except yours."
During routine surveillance of foreign targets, names of Americans occasionally come up in conversation, either because the foreigner is talking to or about them. For privacy reasons, those names are generally concealed, or masked, before the intelligence is distributed to administration officials. U.S. officials can ask the agency that collected the intelligence to unmask the name if they think it is vital to understanding the intelligence.
While Trump casts unmasking as sinister, the number of identities unmasked in response to such requests has actually increased during the first years of the Trump administration from the final year of the Obama administration.