GREEN BAY — Savannah Gardner, 14, of Caledonia was the light of her mother's world. She was a happy, outgoing, friendly freshman at Case High School who loved to dance, hang out with friends and go shopping with her siblings.
Savannah died Tuesday, four days after she was hospitalized in Green Bay as a result of a severe asthma attack. She was in Green Bay supporting her 10-year-old sister, Taylor, in a dance competition when the attack struck.
"There was nothing we could do," said Savannah's mother, Ceileta Jackowski Gardner, a 38-year-old nurse.
Since Savannah's untimely death, her family has received constant support from friends and family in the form of calls, texts and video chats.
"It's very supporting to know that she was so loved, that they care so much about her," Ceileta said.
One of Savannah's friends, Sydney Buhler, started a GoFundMe campaign for the family. As of noon Wednesday, $2,654 had been raised of the $30,000 goal.
That support has been "unbelievable," Ceileta said.
The family is also looking for any and all pictures or videos of Savannah that friends and other families may have, her mother said.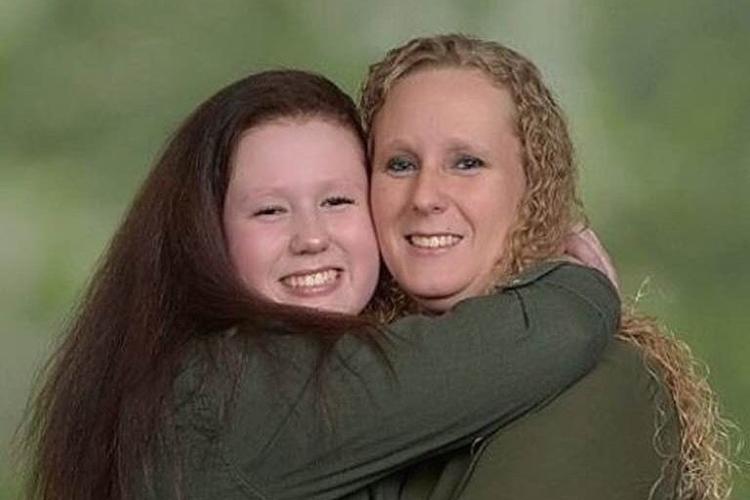 "We want them. I need them. It's all I have," Ceileta said.
Savannah leaves behind four siblings: Michael, 22; Meghan, 18; Daven, 12; and Taylor, 10.
Savannah was well-liked by Case staff, according to Case school counselor Jennifer Muffick. Muffick was also Meghan's counselor, so she said she had known the family for several years.
"Savannah was a very positive member of Case's freshman class," Muffick said. "We will all miss her smile and positive attitude. She had a unique way of reaching out to others to make them feel included and important. She will be missed but will not be forgotten."
For those who did not know Savannah, Ceileta said she wanted them to be aware of "how kind she was, how beautiful her soul was. She really just was that bright light that walked into the room."
"She was a really cool kid," Muffick said. "This is a hard day for our entire school."
But Savannah's light will continue to shine in Ceileta's eyes. Savannah's organs will be donated; she was being matched with potential recipients Wednesday.
"We talked about this over the years; she wanted to be an organ donor so she could help other people," Ceileta said. "That's just how she was. She just wanted to help anyone she could help."
Through shared memories and organ donation, Savannah's life will go on, and Ceileta found some comfort in that.
"It's a terrible thing, but her story doesn't end there," Ceileta said. "She goes on to help so many more. Savannah's legacy doesn't end."
Funeral arrangements are being handled by Draeger-Langendorf Funeral Home and Crematory, 4600 County Line Road. Family and friends are invited to meet there on Monday for a visitation from 4-7 p.m. The celebration of Savannah's life will follow at 7 p.m.