Wisconsin progressives and some moderates are saying President Joe Biden's "Build Back Better" infrastructure agenda could bring 266,000 "good jobs" to Wisconsin. Conservatives are balking at the price tag, and its accompanying tax hikes on the wealthy and corporations.
Moderates, the target of the Biden administration's ongoing lobbying, are where the bill could succeed or fail.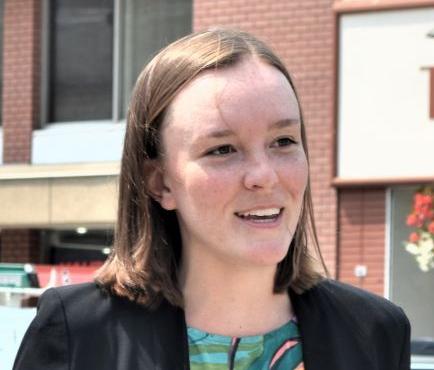 The bills that make up the infrastructure agenda could be transformative, state Rep. Greta Neubauer, D-Racine, and state Sen. Robert Cowles, R-Green Bay, agreed during a WisPolitics virtual luncheon last week; as state legislators, Neubauer and Cowles have no direct say on whether the agenda will pass in Washington.
Costs and revenues
The cost of the bill has moderates and conservatives less enthused about it.
Even if those tax changes could be put in place, that would leave $500 billion to be paid for.
Gabriel Zucman, an associate professor of economics at the University of California-Berkeley, pointed out on Twitter last week that "an annual 0.3% wealth tax on the top 10% — similar to the one that exists in Switzerland — would fund the entire $3.5 trillion bill."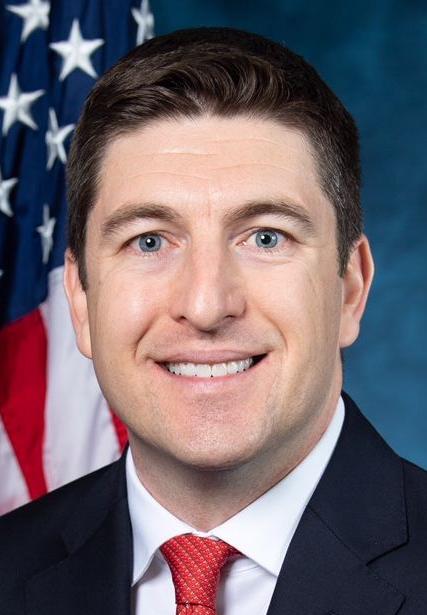 U.S. Rep. Bryan Steil, R-Wis., who represents all of Racine and Kenosha counties, is one of those who likely won't be convinced to vote in favor of the bill. When campaigning to be elected for the first time in 2018 and consistently since, Steil has maintained that his No. 1 priority is to fight excessive spending in Washington D.C.
"In a period of time when employers can't find workers, when wages aren't keeping up with inflation, when the costs of goods continue to rise, we're seeing (Speaker of the House) Nancy Pelosi and Joe Biden come forward with a plan to dramatically increase spending and raise taxes. I think it's the wrong approach," he said during an appearance on Bloomberg Television two weeks ago.
He expressed a fear that "overheating the economy" through such spending could lead to out-of-control inflation.
Tax questions
There also remain questions of how it could be possible to enforce such a tax on the ultrawealthy, considering how often they skirt paying taxes.
Groundbreaking reporting over the last year from ProPublica, based upon leaked IRS tax records of the wealthiest .001% of Americans, has shown that the ultrarich consistently skirt tax laws and end up paying fewer taxes per dollar than even some of the poorest Americans.
An initial proposal from the Biden administration would have required banks to, as the Wall Street Journal reported, "to report annual inflows and outflows from bank accounts with … at least $600 worth of transactions, a proposal aimed at letting the IRS target its audits more effectively. It would generated $460 billion over a decade." That proposal has since been changed to only apply to accounts with inflows/outflows of $10,000 or more.
Of the requirement for banks to share more information with the IRS, Steil said he opposed the idea. "It would require banks and credit unions to hand over private information about routine transactions to the IRS. This is a total invasion of American's privacy," he tweeted Sept. 24.
Senate Majority Leader Mitch McConnell, R-Ky., said last week "don't play Russian roulette with the economy," while saying Republicans won't vote to raise the debt ceiling. Congress suspended the debt limit three times, on a bipartisan basis, when McConnell's fellow Republican Donald Trump was president.
Millions earmarked
Others have argued the spending would pay for itself through the deluge of good-paying jobs it is expected to create.
"When I am out talking to folks," Neubauer said last week, "I hear about the need for good jobs in this community; I hear about the need for infrastructure investment … We've got a lot of folks driving down the roads hitting potholes here in Wisconsin. These are the kind of jobs that people need, that they're looking for … (and can) bring people into the middle class and help them stay there."
As much as $590 million for public transit could be coming Wisconsin's way through the federal proposals, spread out over the next five years, Neubauer said.
Wisconsin's green economy
Cowles said that he believed Wisconsin would benefit if its infrastructure were updated to fit the needs of the "green economy." As defined by the United Nations, "a green economy is defined as low carbon, resource efficient and socially inclusive. In a green economy, growth in employment and income are driven by public and private investment into such economic activities, infrastructure and assets that allow reduced carbon emissions and pollution, enhanced energy and resource efficiency, and prevention of the loss of biodiversity and ecosystem services."
"I do believe electric cars are 'the thing.' It's happening," Cowles said of one of the major pieces of green economies, i.e., reducing vehicles' carbon emissions. "The question is how fast does it happen, and does our state keep up with other states that are moving forward?"
He said that 35 states have "facilitated" charging stations for electric vehicles along their roadways already, but Wisconsin hasn't: "We need to keep up. There's people who want to buy electric cars. They're less polluting. It is part of a big, giant equation; attacking climate change along with other things, possibly with help from the federal government."
Wisconsin could attack those tasks on its own, but the state would greatly benefit from the federal aid proposed in Biden's bills, Cowles said.
Neubauer said: "Our utilities are closing coal plants. Our major car manufacturers are moving toward electric vehicles. We need to recognize that this transition is happening."
"Things are happening like crazy in the so-called green economy … If there's something coming from the feds, it'll come faster," Cowles said. "I'd love to be able to get a little bit more money from the feds so we definitely have the resources for battery storage so our solar fields, which are popping up across the state, work very nicely."
Of Cowles, a Republican, supporting bills backing the "green economy," Neubauer said: "I hope more of his colleagues join him."
David Kieve, White House communications director, added during the WisPolitics virtual luncheon: "We feel really good (about getting the bill passed). The president came out of the gates strong. Our focus is on climate … and the climate crisis … We need a stronger, more resilient energy grid."
Lead poisoning rates in Wisconsin remain worse than those in Flint, Michigan. That's another reason why Cowles said he hopes to see some kind of federal funding come to Wisconsin regarding infrastructural changes
"There might be something in the water infrastructure component of the larger bill to help a number of our sewage plants to be, y'know, less polluting," he said.
Of the fast-moving changes, Cowles said that when he was first elected in 1987 the internet practically did not exist when compared to the all-encompassing network it has become today. Thus, he said, Wisconsin can't wait to move into the new era.
"I'm not hearing from people concerned about losing their jobs to the new economy," Cowles said. "We're in a world of changes."