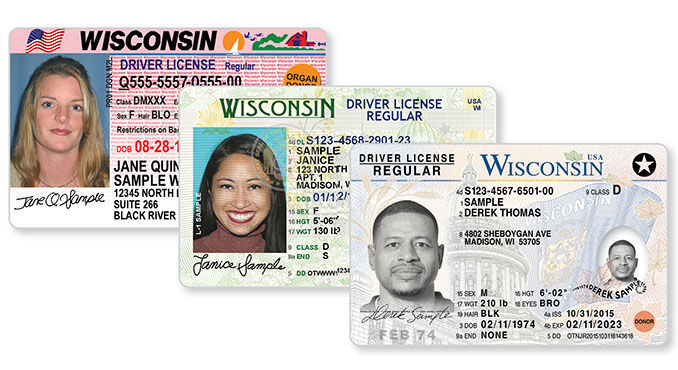 RACINE — Drivers losing their licenses has become a growing problem in the city and nationwide.
For some, paying $150 for the average speeding ticket is a nuisance, but isn't a huge burden; it won't make them miss a rent payment or cut back on necessities like food. But for those with lower incomes, one speeding ticket or a couple parking violations, or even court fines unrelated to driving, can cause a spiral of debt, tickets and legal troubles.
In Wisconsin, as in most states, driver's licenses can be suspended if fines for any court debts that are not paid off, from child support to a parking tickets. And advocates say that people who are poor or low-income bare the brunt of this burden.
"The person can't pay the ticket, which causes their driver's license to be suspended. Then, that person may lose their job or lose out on a job opportunity because they don't have a valid driver's license or a legal way to get to work," Susan Lund, an attorney with Legal Action of Wisconsin, wrote in an email to The Journal Times. "This, clearly, makes them even less likely to be able to pay the ticket, trapping them in a cycle of poverty."
An increasing number of states, as well as a few federal judges, are finding the practice of revoking someone's driving privilege, simply for not paying a fine, to be unethical.
And the topic has drawn attention, and action, from both outgoing Racine Municipal Judge Rebecca Mason and members of the City Council.
A large-scale problem
"It is difficult for a community to thrive if it has a high rate of suspended licenses. People need to be able to drive to work and to school," Mason said in an email. "For these reasons, I have worked to greatly reduce the number of driver's licenses that the Racine Municipal Court suspends."
In some states, these suspensions can't happen at all.
In seven states, licenses can't be suspended for nonpayment of fines. This includes in Illinois — although Chicago has a local law that allows licenses to be suspended if someone has 10 or more unpaid parking tickets.
Approximately 200,000 drivers in Tennessee and Michigan received word that their licenses would be reinstated in July 2018 and December 2017, respectively. In those cases, federal judges found that it was unconstitutional to force a low-income individual to pay a debt to the government, especially since revoking someone's license can impugn someone's ability to make money that could be used to pay off that fine.
"If a person has no resources to pay a debt, he cannot be threatened or cajoled into paying it; he may, however, become able to pay it in the future. But taking his driver's license away sabotages that prospect," U.S. District Judge Aleta Trauger wrote in her ruling on the Tennessee case.
The UW-Milwaukee study called it a "catch-22 scenario."
In only four states, including Minnesota, you can still have your license suspended for not paying a ticket, but only if you deliberately choose not to pay. If the court finds that an individual simply doesn't have enough money to cover the fine(s), it won't suspend your license.
The American Association of Motor Vehicle Administrators is opposed to failure to pay suspension laws as well.
When it comes to revenue and costs on local governments, having so many suspensions can "create a significant strain on budgets and other resources and detract from highway and public safety priorities," the AAMVA wrote, citing a Department of Motor Vehicles report.
The punishment also appears to not fit the crime, the AAMVA argued.
For example, failure to pay a ticket for a burnt-out tail light can carry a two-year license suspension. A suspension for a first-offense OWI maxes out at only nine months. For reckless driving, it's only six months. And for speeding 25-mph over the limit, suspensions are a mere 15 days.
In addition to the cost of the ticket, Lund said that being convicted for operating without a license can be just as costly as an OWI when it comes to your insurance rates.
Alternatives
The threat of jail and license suspension is supposed to be a "tool" to encourage drivers to pay their fines, the UW-M study said.
But without the prod of a possible license suspension, what can the state or municipalities do to make people pay off their fines?
In addition to losing your license, you can even be jailed for not paying fines, although Judge Mason said she only issues these warrants in "the most extreme cases."
While upholding the law, Mason has been working to make it easier for citizens to get their licenses reinstated.
Only about a dozen eligible people attended the event and got their licenses reinstated. Still, several hundred people reportedly called in before the event and received information about getting their licenses reinstated — many of the callers had lost their licenses for reasons other than fines, or owed fines to a municipality other than the City of Racine, so Mason wasn't able to help them.
"It makes sense to remove a license if you're a bad driver," Racine 3rd District Alderman John Tate said on Jan. 15. "It makes no sense to remove a license for a reason that has nothing to do with that behavior."
"Imposing a failure to pay suspension on such an individual is unlikely to coerce payment and could cause irreparable harm," Lund added.
The City Council's advisory resolution — which made no legal changes, only serving as a call for change at the state level — was two-pronged. It not only called for an end to the suspending of driver's licenses because of an inability to pay, but also asked for undocumented immigrants to be able to get licenses — a privilege that was taken away in 2007.