RACINE COUNTY — Rising to the call of duty since March to help in the fight against the COVID-19 pandemic, the Wisconsin National Guard remains mobilized across the state in support of efforts by local health departments and the Wisconsin Department of Health Services to increase the state's coronavirus testing capacity.
Currently, two National Guard teams are mobilized in Racine County.
A free week-long drive-through COVID-19 community testing clinic continues from 9 a.m. to 6 p.m. daily through Friday, June 19 at William Horlick High School, 2119 Rapids Dr.
A 28-member Wisconsin National Guard team of U.S. Army and Air Force Reservists is conducting the Horlick COVID-19 specimen collections, according to Captain Joe Trovato, a Madison-based spokesman with the Wisconsin National Guard Public Affairs Office.
A second 30-member National Guard team is collecting COVID-19 specimens June 16-20 at the Racine Correctional Institution in Sturtevant.
Trovato told The Journal Times that the Guard was forecasting more than 2,000 specimen collections among both inmates and staff at Racine Correctional Institution.
Putting training into action
U.S. Army Lt. Aria Schmitz of the 641st Troop Command of the Wisconsin National Guard, a chemical officer with the 457th Chemical Company, is commanding officer for the COVID-19 mobile testing team working at Horlick.
While Schmitz was anticipating the administration of 400-500 tests daily, actual numbers thus far have fallen well short of that, with 303 tests on Monday and 215 tests Tuesday. Traffic was extremely light on Wednesday morning between 9-10 a.m. when The Journal Times was on-site at Horlick.
"We've had positive experiences with the people coming in to get tested," Schmitz said. "They're grateful we're here to help with the testing ... to make sure everyone stays as safe as possible and ... limit the spread (of COVID-19). If you haven't been tested, we're here to for you to come get tested."
Schmitz, who has been conducting COVID-19 specimen collection clinics for the Guard since April 15 in Franklin, Green Bay, Beloit, Salem, Fox Lake and now, Racine, was mobilized on March 19 and expects to serve through the summer.
"It's been a good experience, a positive experience," Schmitz said, noting the Whitewater-based 457th Chemical Company's mission set specializes in mass casualty and mass contamination incidents involving chemical, biological, radiological or nuclear origins. "When this pandemic struck the nation and Wisconsin, we were activated and responded very quickly. It's been nice to be utilized for what our actual mission set is in a real world environment, as unfortunate as these unprecedented times are. It has been an invaluable experience to actually do my job for what it's meant for."
The Wisconsin National Guard's "standard" 20-30 troop teams, comprised of nearly 500 citizen Army and Air Force service members in total, have established and continue to establish mobile testing sites at locations ranging from correctional facilities and health clinics to private businesses and community-based collection sites.
After collecting the specimens at each site, Wisconsin National Guard troops send the test kits to a lab for analysis, and individual citizens receive their results via a phone call from their local health department or a 30-troop state call center within three to seven days following the test.
Fulfilling "core mission"
A total of 1,300 Wisconsin National Guard troops are now serving in direct support of the state's COVID-19 response in a variety of roles.
"While pandemic response is something new for the National Guard, serving our state during times of need is absolutely one of our core missions," Trovato said. "It's what we're built for in the National Guard – to serve our state and its citizens during times of need."
Since Wisconsin National Guard mobilization began in March through June 15, Trovato reported that 131,441 COVID-19 testing specimens have been collected statewide on a "request-for-assistance basis" at National Guard-supported testing sites.
"We don't self-deploy," he noted. "We deploy at the request of local authorities, a local health department, a local business or a correctional facility, whatever the case may be."
Trovato said the statewide COVID-19 testing mobilization has grown significantly over the past three months.
"It really has been a Herculean lift from the National Guard perspective," Trovato said. "It's been something that's really grown over time. When we started this mission back in March there were three specimen collection teams for the whole state to manage pop-up requests for assistance."
The Guard is still at its peak of 25 teams mobilized statewide.
Guard a frequent Racine County presence
During the ongoing COVID-19 pandemic, the Wisconsin National Guard has been a frequent presence in Racine County, which has the third-highest COVID-19 death rate in Wisconsin after Milwaukee and Brown counties.
Racine County has a rising worst-in-the-state per capita COVID-19 infection rate of 1,043.5 per 100,000 residents, as compared to a 405.9 state average. As of Wednesday, there had been 2,046 confirmed COVID-19 cases, 328 probable cases and 56 deaths in Racine County, with 19,527 negative tests — a 9.5% positive test percentage.
"We've definitely enjoyed a very good partnership with Racine County and the local health department in Racine," Trovato said. "That's manifested itself in a lot of great ways and we've been able to do a lot of testing to help benefit the local residents in Racine County and the surrounding area as well … That helps the state, as a whole, paint a better picture of the scope of this virus."
In addition to the ongoing specimen collections at Horlick and Racine Correctional, other Wisconsin National Guard specimen collection missions in Racine County have included: More than 160 specimens on May 4 at a food processing facility in Burlington; over 150 specimens May 7-8 at a medical facility in Sturtevant; 1,162 specimens May 11-15 at a community-based testing site at Burlington High School; nearly 650 specimens May 14-16 at a Department of Health Services facility in Union Grove; more than 250 specimens on May 21 at an industrial facility in Burlington; over 4,000 specimens May 18-30 at a community-based testing site at Festival Hall in Racine; more than 960 specimens June 2-4 at a community-based testing site in Mount Pleasant; nearly 175 specimens June 4 at an industrial facility in Racine; more than 550 specimens June 4-5 at the Robert E. Ellsworth Correctional Center; 625 specimens June 8-9 at Racine Youthful Offender Facility; over 40 specimens June 9 at a Wisconsin Department of Veterans Affairs facility in Union Grove; and nearly 125 specimens June 11 during facility-based testing in Racine.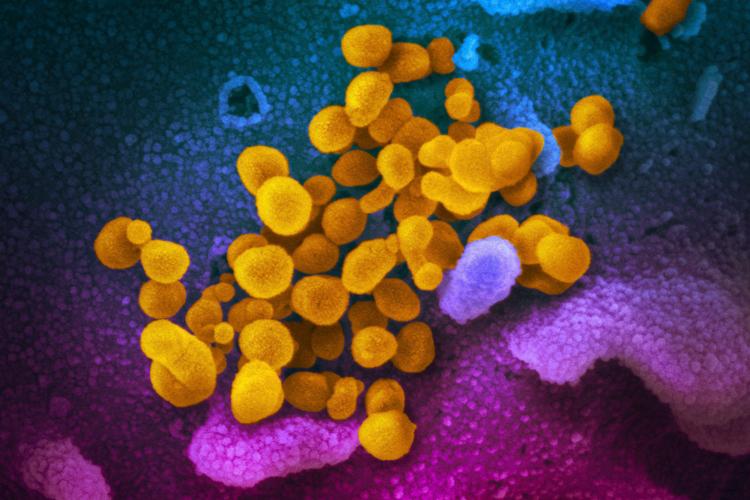 Get local news delivered to your inbox!
Subscribe to our Daily Headlines newsletter.