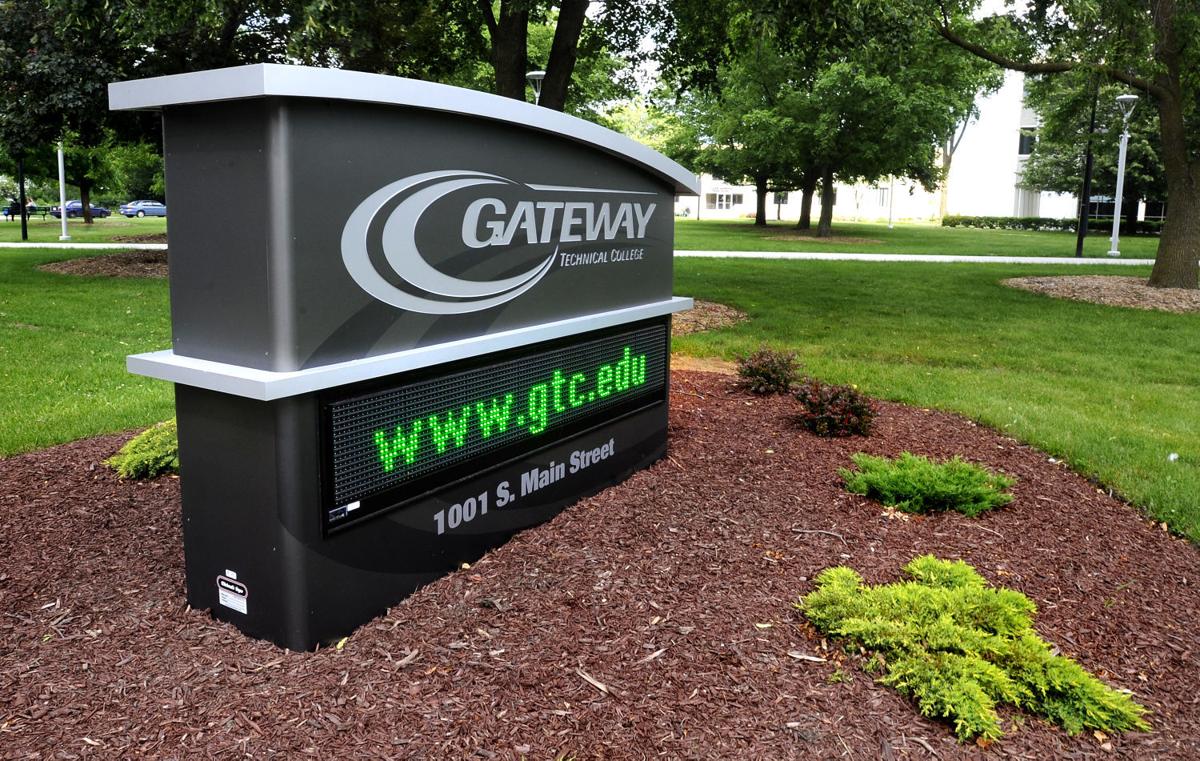 RACINE — Along with an aging population, so grows the need for people to care for the aged.
To help meet that need, Gateway Technical College is partnering with a state initiative to train and certify an additional 3,000 Certified Nursing Assistants statewide who will be targeted for work at long-term care facilities.
Through a federal grant, the WisCaregiver Career Program will cover the training, textbooks, vaccinations, background checks, scrubs and certification exams for the first 2,000 successful applicants through the Wisconsin Technical College System. Another 1,000 students will receive funding for training and testing through state-approved nursing home nurse aide training programs.
WCP is scheduled to open for enrollment on March 1. Wisconsin Department of Health Services' release on the program stated it is open to traditional and nontraditional students — seniors, veterans, English-language learners and people eligible for FoodShare employment and training.
For those who complete their training, at least 275 nursing homes in the state have agreed to provide a $500 retention bonus for WCP students after six months of employment.
Gateway CNA instructor Sara Skowronski said the program was developed to fill a great need in the state.
"There's a high demand," said Skowronski. "And there are not enough caregivers in the long-term care facilities."
According to the Bureau of Labor Statistics' Occupational Outlook Handbook, nursing assistant employment is expected to grow 11 percent nationwide from 2016 to 2026. The report said the source of that growth will be the aging baby boom generation, some of whom will require long-term care.
So far Skowronski has scheduled WisCaregiver sections at Gateway Technical College's Racine campus, 1001 S. Main St., for this summer, July 16-Aug. 16, and fall, Sept. 7-Nov. 11.
Physical, monetary challenges
While there is demand, the job itself also is demanding. BLM Occupational Outlook said that "because they frequently lift people and do other physically demanding tasks, nursing assistants and orderlies have a higher rate of injuries and illnesses than the national average."
Skowronski said that she has been doing the work since 1991 and physically, she feels fine. It's a matter of learning how to do the lifting correctly.
"Like any physical career, you have to be careful and use body mechanics and the equipment available to you," said Skowronski.
There's also the issue of pay. Nationally, the median wage for nursing assistants in 2016 was $12.79 an hour or $26,590 a year.
Wisconsin's mean wage in 2016 was slightly higher, at $13.45 an hour or $27,650 a year, but it's lower than Michigan ($13.82 an hour, $28,750 a year) and Minnesota ($14.72 an hour or $30,610 a year). Skowronski said she knows of facilities in Kenosha that pay $18 an hour, but those wages are on the 90th percentile on the scale. At the 10th percentile, people are earning $10.19 an hour or $21,200.
For Skowronski, being a nursing assistant, especially at a long-term care facility, is more than an occupation with an income — she sees it as a calling.
"It fills your soul," she said. "You're there making a difference. You're doing something for someone who cannot do things for themselves. It's extremely rewarding; it's a very fulfilling career. It's a privilege to take care of these people at the end stage of life."
"You're there making a difference. You're doing something for someone who cannot do things for themselves. It's extremely rewarding; it's a very fulfilling career. It's a privilege to take care of these people at the end stage of life."

Sara Skowronski, Gateway Technical College CNA instructor