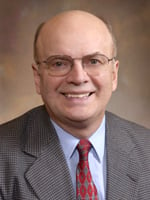 RACINE — A series of election-related bills the state Senate approved Tuesday and Wednesday prompted a harsh response from Democrats, including those representing Racine County.
Their ire was particularly focused on bills that limited early voting, allowed lobbyists to give campaign donations sooner and let election observers stand closer to voters.
Republicans argued the state needed to prevent voting irregularities. The measures "ensure integrity and fairness electors trust are in place during elections," said state Sen. Mary Lazich, R-New Berlin, in a statement.
The early-voting bill would ban weekend voting, limiting in-person absentee voting to weekdays between 8 a.m. and 7 p.m. for the two weeks before an election, according to The Associated Press. Supporters said the proposal, which the state Assembly plans to take up next week, will make voting hours consistent throughout the state.
But Democrats such as state Sen. Bob Wirch, D-Somers, said the laws would make it more difficult to vote.
"We as legislators should be making it easier for people to vote," Wirch said, adding the law would "force a community of 500,000 to follow the same rules as a small town of 500."
You have free articles remaining.
Another proposal that passed largely on a party-line vote would allow election observers to stand three feet from voters announcing their names or registering to vote; current state law dictates observers stand six to 12 feet back.
Wirch said the new rule would be "intimidating" to voters, who sometimes face an already-difficult voting process in large-turnout elections, like presidential or gubernatorial races.
The Senate also approved a bill allowing lobbyists to give donations to campaigns seven weeks sooner than what is now allowed, a move that drew criticism.
Allegations of voter irregularities in Racine County during the 2012 state Senate recall race were brought up during the floor debate, Wirch said. He noted the allegations were investigated and determined to be invalid, adding that similar arguments about widespread irregularities are inaccurate.
Lazich disagrees, saying "uncertainty and a lack of accountability surrounded our elections" for years.
"We worked tirelessly to prevent voting irregularities and serious administrative errors by implementing clear, uniform processes and practices at polling places," Lazich said.
State Rep. Peter Barca, D-Kenosha, argued legislators and Gov. Scott Walker should focus on creating jobs, not "stopping people from voting." He criticized Walker's plan to call a special session of the Legislature to pass a new voter identification bill if courts strike down the current measure.
"The problem in our state is not that too many people are voting — it's that too few people are working," Barca said in a statement.