WIND POINT — Soon, the City of Racine Public Health Department will actually only serve the city, and the rest of the county will be served by a new entity: the Racine County Public Health Division.
The Village of Wind Point has voted to withdraw from the city's health department and has joined the countywide health division efforts. Leaders in Wind Point discussed hopes of the city department joining the countywide effort eventually, but such changes are still prospective.
The City of Racine Health Department currently serves Racine, Wind Point and Elmwood Park. After a vote by Wind Point's Village Board of Trustees Thursday evening, it will just serve Racine starting next year.
"The Racine Public Health Department would just have jurisdiction over the City of Racine. With that said, in terms of population, that is still about 40% of the county's total population," said Shannon Powell, chief of staff and communications director with the office of Racine Mayor Cory Mason.
Among Wisconsin's 72 counties, Racine County is one of two to not have a county-run health department. Most local health departments in Wisconsin are county or city/county health departments. The only multijurisdictional ones are in Racine and Milwaukee counties.
The Central Racine County Health Department, based at 10005 Northwestern Ave., Caledonia, currently serves 14 Racine County municipalities: the city and town of Burlington, Caledonia, Dover, Mount Pleasant, North Bay, Norway, Raymond, Rochester, Sturtevant, Union Grove, Yorkville and the village and town of Waterford. Elmwood Park and Wind Point will make 15 and 16. But CRCHD is in the process of disbanding and reforming under the umbrella of the county as the Racine County Public Health Division.
HistoryOther eastern Racine County municipalities voted last fall to withdraw from the CRCHD and join the countywide efforts: Sturtevant on Sept. 1, Caledonia on Sept. 8 and Mount Pleasant on Sept. 14. Elmwood Park voted to withdraw from the City of Racine Health Department on April 8.
Both Elmwood Park's and Wind Point's contracts with the City of Racine Health Department terminate at the end of this year: Dec. 31. As such, both municipalities won't officially be a part of the county-wide health department until Jan. 1, 2022.
Prior to a decentralization push in the 1990s that resulted in the creation of CRCHD, the City of Racine Health Department and the Western Racine County Health Department, Racine County operated a full county health department. The Western Racine County Health Department, which served municipalities west of Interstate 94, was consolidated into CRCHD in 2015. CRCHD is organized technically under the government of Caledonia, despite that village only taking up less than half of CRCHD's purview.
CRCHD operates as a Level III public health department and earned national accreditation from the Public Health Accreditation Board last year.
The move of CRCHD to become a Racine County Public Health Division is an effort to, according to a memo from Central Racine County Health Department Health Officer Margaret Gesner:
Create an operationally and fiscally stable and sustainable health department structure to provide high-quality programs and services in the long-term;
Provide synergy and economies of scale for the most effective and efficient service provision;
Continue to be a responsive, collaborative, resident-friendly and customer-oriented health department, in line with the county values;
Provide programs and services as a nationally accredited health department, advancing the common good and health equity through continuous quality improvement and strategic management.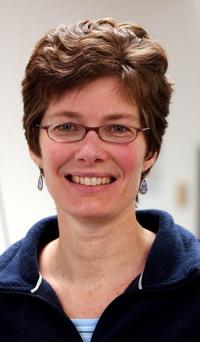 Margaret Gesner, Health Officer, Central Racine County Health Department
Gesner emphasized the point at Thursday's Wind Point Village Board meeting that a goal is to continue to be responsive, collaborative and resident-friendly.
"We work through performance management and continuous quality improvement, to ensure that our services are delivered in the manner that best meets the needs of the residents," Gesner said. "We've worked on everything from molybdenum in Caledonia, to arsenic in water on the west end, to vaping and local ordinances throughout different communities, to an opioid and heroin awareness guide. Those are needs that were identified, and then we produce work and partnerships to address those needs, based on the issues at hand."
With Wind Point's approval, it is to cost a homeowner approximately $10 a year for a $300,000 home value, Gesner said. A levy transfer will occur; the amount Wind Point pays the City of Racine for public health services would be the levy transfer.
The village will no longer be in the business of public health, Gesner said. It would be through the county and the county supervisor. County Supervisor Kelly Kruse represents District 10, which includes Wind Point.
"You pay probably the least of any municipality in the state for public health services," Gesner said. "So the average public health department is $14 per capita, and what you have, the amount of levies that you're currently paying, you would have a very low amount of levy."
Gesner said she can't speak to future costs and if the levy transfer would be high or not.
"We don't know the future risks involved, unfortunately, with regards to the cost. So this is speculative in nature in terms of what the costs would potentially be," Village Administrator and Clerk-Treasurer Casey Griffiths said.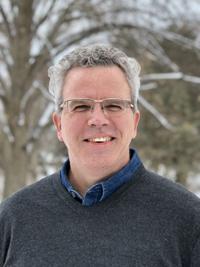 Village Trustee Donald Gloo said that especially during the pandemic, he saw some differing policies between CRCHD and the city health departments, such as mask mandates and closure of schools — which the city enforced and CRCHD did not.
"I see the opportunity for everyone in the county to be on the same page, as a real bonus of this," Gloo said. "Is there anything that we can do, as elected officials and Wind Point, to try to encourage the city to come along in this process? And for the greater good, put together an entire uniform, cohesive, county health department?"
Gesner said she reached out to the City of Racine Health Department about this topic, but did not receive a "definitive response" back.
Village President Susan Sanabria made a motion to change the contract with public health services from the City of Racine to the county-wide public health office. The motion was seconded by Gloo and voted unanimously in favor by the board, 7-0.
"The other 15 municipalities are choosing to go this direction not because of something that the City of Racine has done, but because structurally, it allows for longevity, the strength of public health and the ability to call on other resources during a time such as a pandemic," Gesner said. "It really took the pandemic to push us and the municipalities to be in this place … we look forward to working with you."
PHOTOS AND VIDEO: Getting vaccinated at Festival Hall
Free parking near Festival Hall for those getting vaccinated
Vaccinations at Festival Hall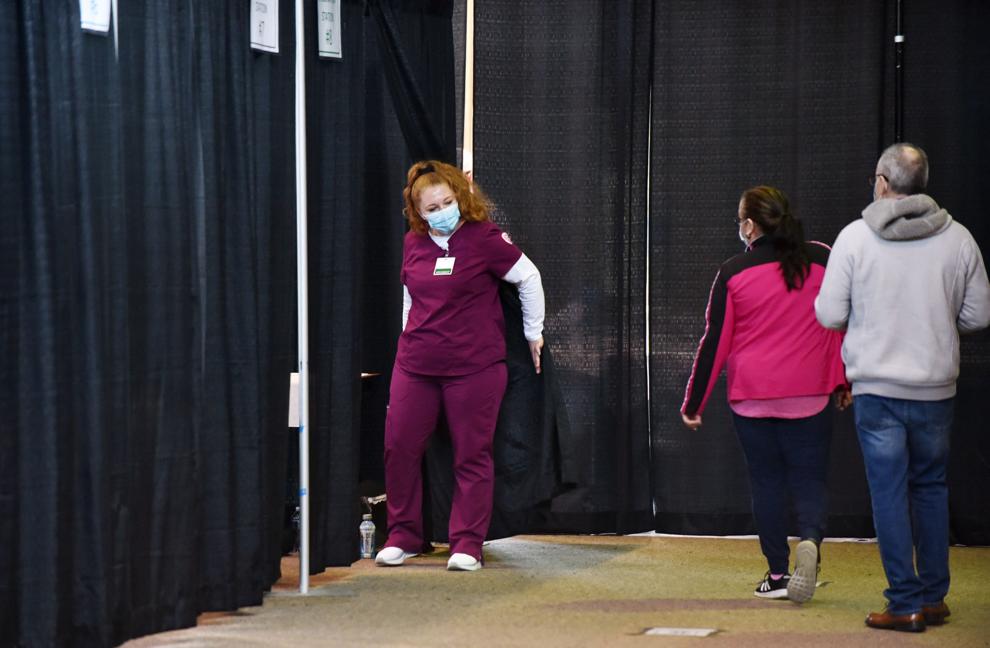 Temperature check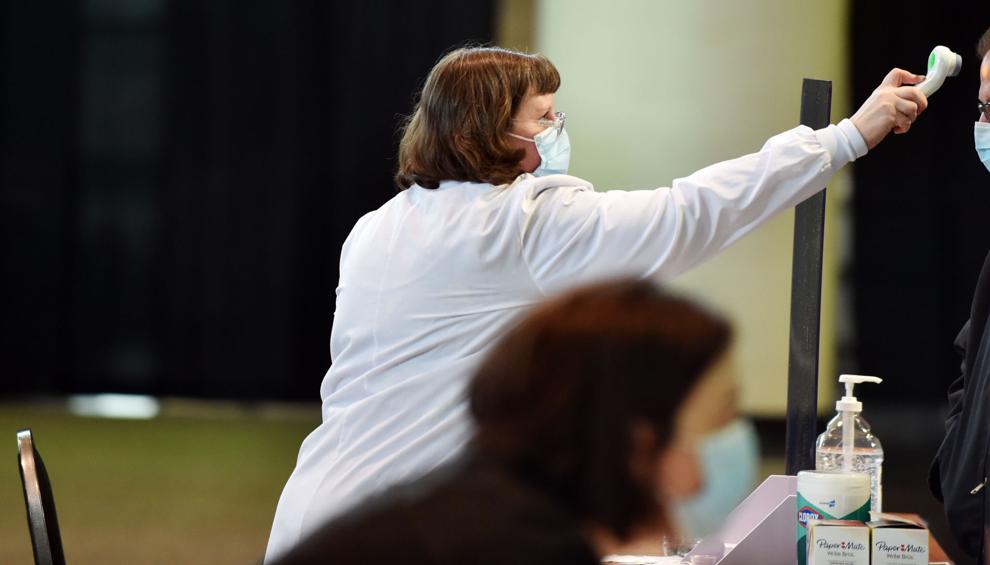 Vaccinations at Festival Hall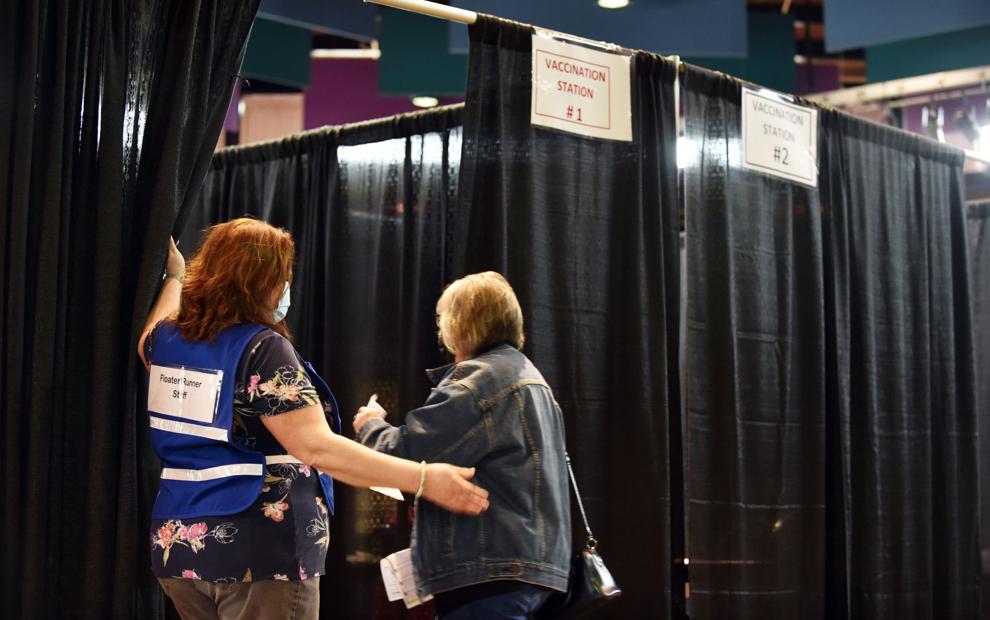 Cleaning before the needle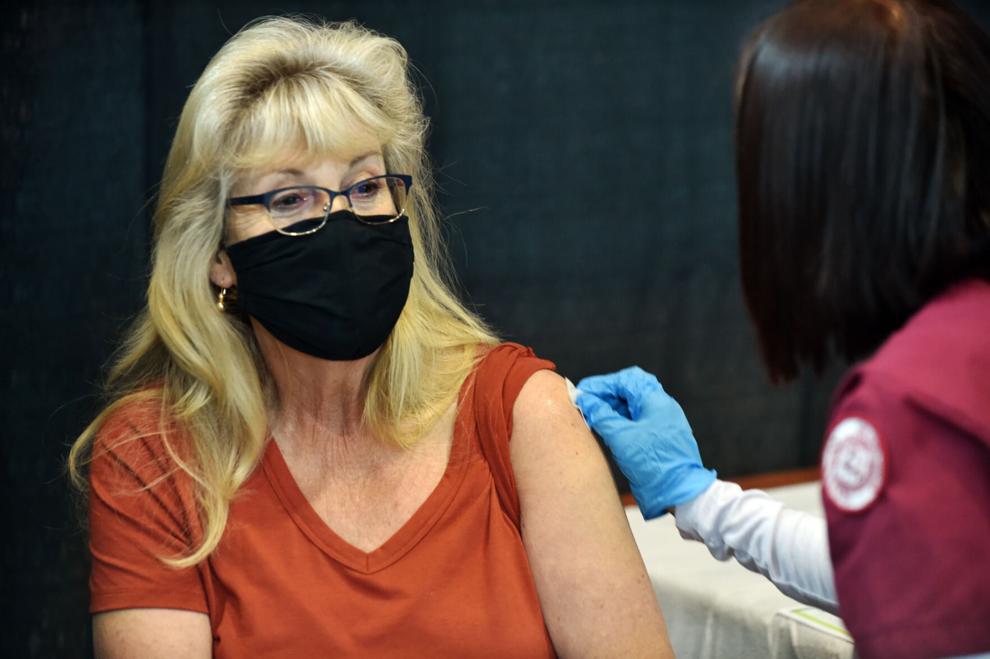 Watch now: Cindy Evans says "I want life to be back to whatever normal will be"
Vaccinations at Festival Hall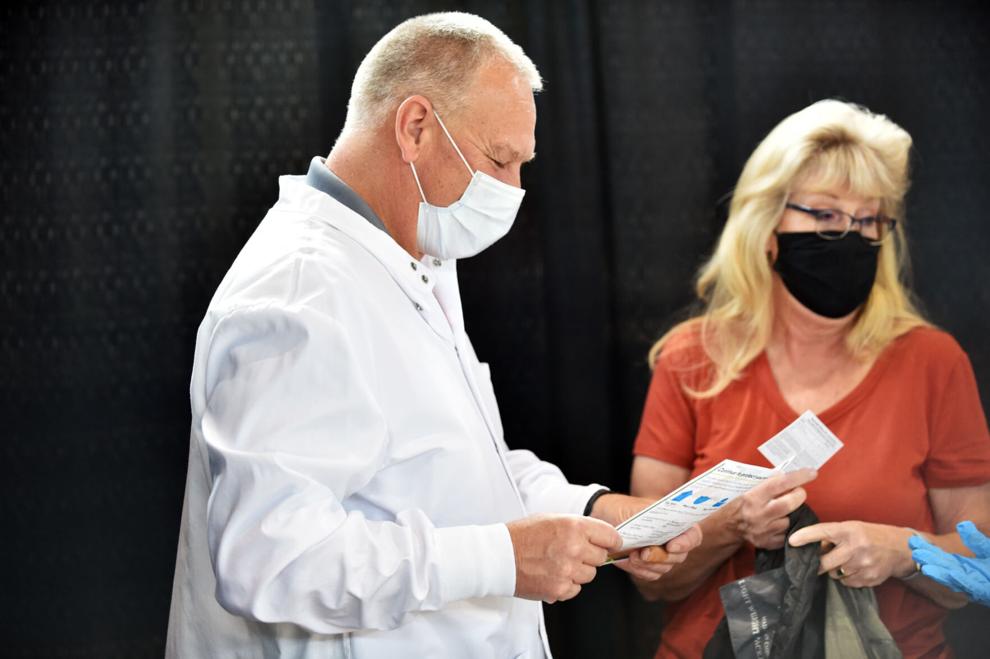 Vaccinations at Festival Hall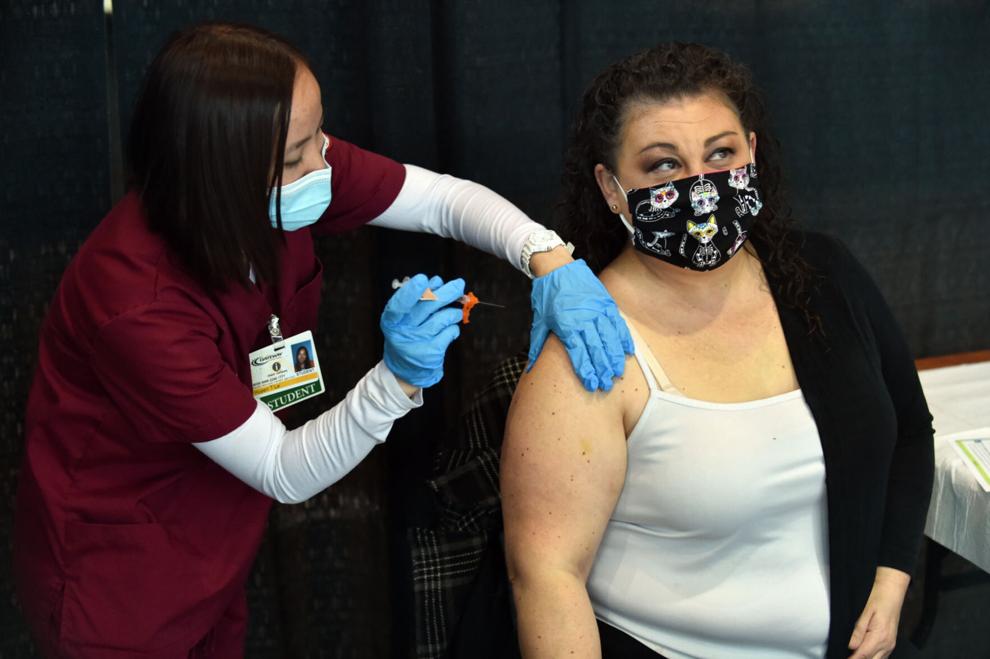 Watch now: "I'm really, really relieved," says Roxanne Shuebel of Racine after getting her second COVID-19 vaccine shot
Trapp Goldbourne after getting his first dose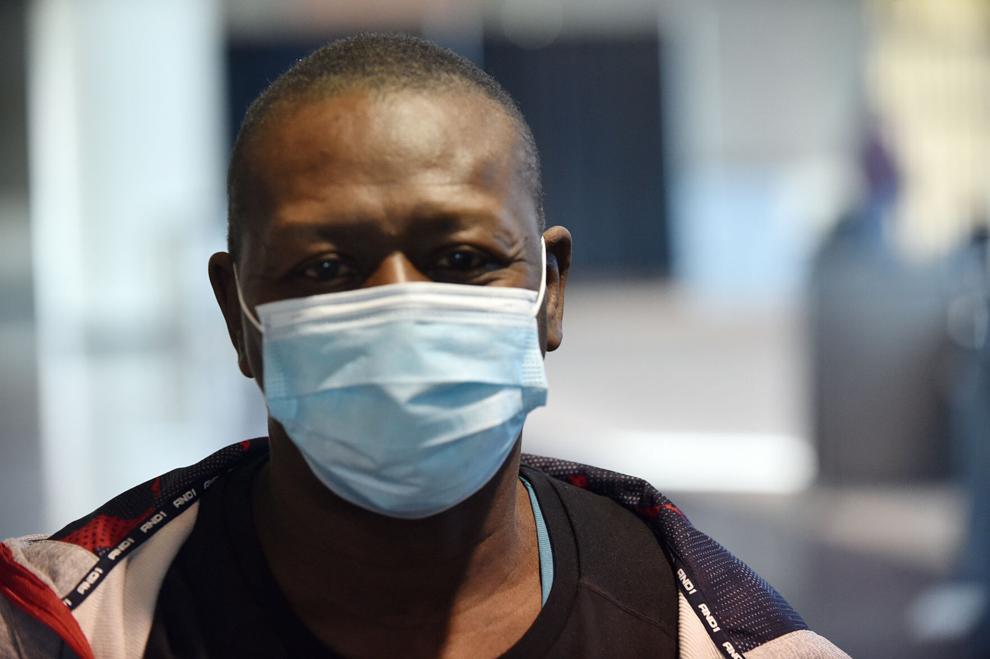 Candies and stickers for the vaccinated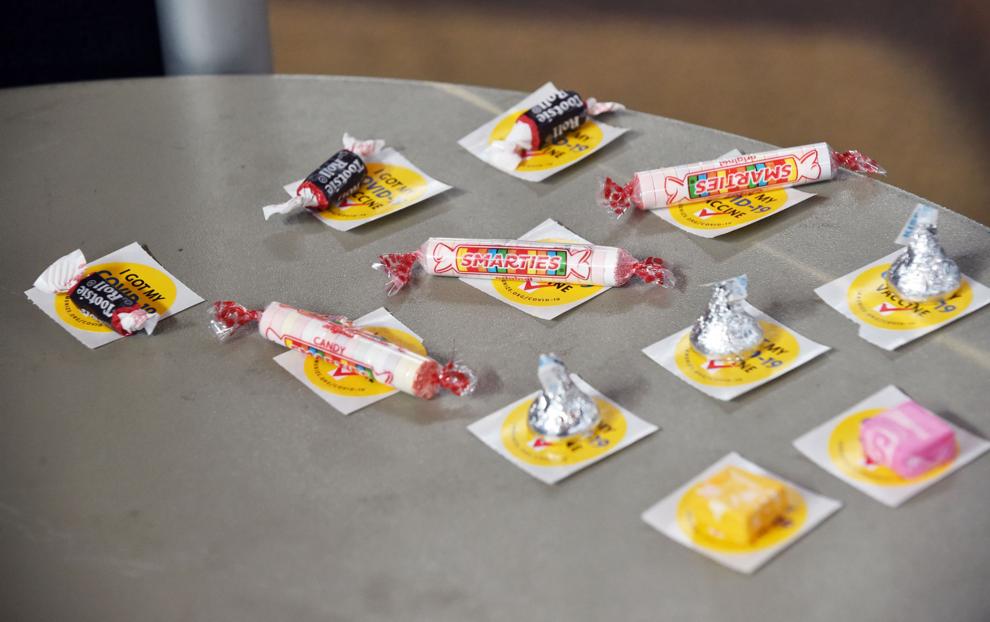 Vaccinations at Festival Hall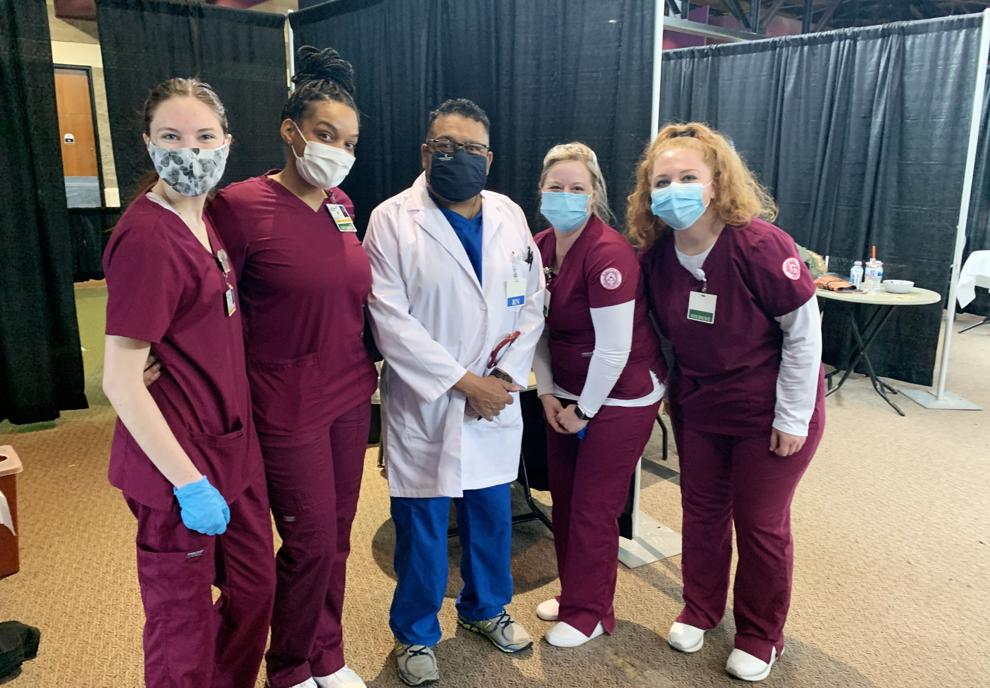 Larry Bannister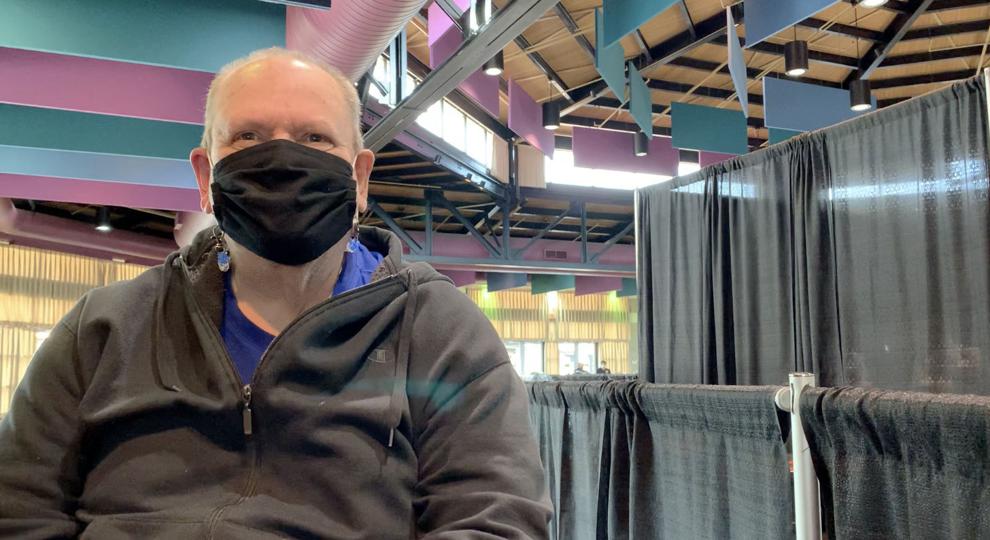 Watch now: Larry Bannister, who survived polio as a youngster, tells young people "Don't be stupid" and to get vaccinated against COVD-19
Vaccinations at Festival Hall