WIND POINT — The Wind Point Village Board is to review the drafted 2022 budget at its meeting at 6 tonight.
The draft 2022 budget (available at drive.google.com/file/d/1aukp7zD_4nXFysjA3tJ4rBiwch3tdbEt/view) predicts that village revenues are projected to be lower than 2021, village expenditures are expected to also be lower and several miscellaneous items are proposed for the village which should not create much financial change if approved.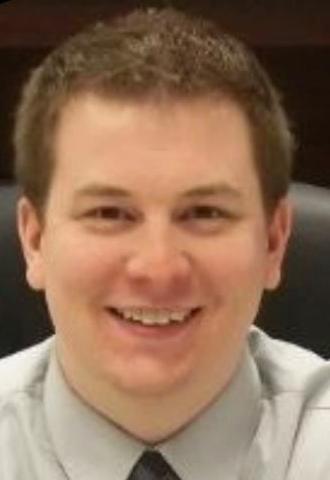 Village Administrator and Clerk-Treasurer Casey Griffiths said the costs for the additional items could be absorbed into the budget this year without having to look at other ways to increase village revenue, but in future years the village may need to consider other options.
Stay connected with local news, sports and politics. Unlock six months of unlimited access for only $1. 
"This year, the way the budget is currently shaping up, there's not really an issue with having those things," Griffiths said. "Overall we feel that the budget is a responsible budget, that it is keeping up with all of our past budgets, trying to keep our taxes low and keep expenditures low when we can."
There's not much change on the village side of residents' tax bills either, Griffiths said. The overall assessed value of village property has increased and thus the share of the tax burden has decreased.
"The village is likely going to be about the same as what it was or a little bit lower than last year," Griffiths said.
Nuts and bolts
Overall village revenues in 2022 are expected to be lower than 2021 by 0.1%, according to village data. The village is set to see increases in state transportation aid, the police contract with North Bay and lighthouse tours, admission and rentals.
The village is slated to see decreases in grant funding in 2022, as no grants were applied for.
The village's tax levy, the total amount paid by residents in taxes, will increase by $2,008, which is the maximum allowed by the State of Wisconsin.
Overall expenditures are expected to decrease by about 6.2%, village data indicates. The village is seeing reeducations in expenditures due to fewer capital projects, as well as reductions in the expenditures for professional planning services and community development. There are also anticipated reductions in insurance premiums. Public safety expenditures will increase 5.4% as Wind Point begins a new five year contract with Caledonia for fire and emergency medical services.
Safety
There are additional several outstanding items that have been the topic of discussion for the past several months: adding security cameras, police hours and directional signage at the Wind Point Lighthouse, 4725 Lighthouse Drive. After two village-wide public safety meetings, the Public Safety Committee discussed adding several items to the village budget for next year. These items still need to be considered, and will be discussed at the board meeting Thursday.
Security cameras being considered are automated license plate reader cameras. If approved for purchase, two would likely be installed at the entrances to the village, including Main Street/Three Mile Road and Main Street/Four Mile Road. The cameras would work to serve as a deterrent and be used as an investigative tool for the Wind Point Police Department. The information captured by the cameras would be stored on secure servers and could be accessed by the WPPD when needed. Each camera would cost $2,500 for operation each year; $5,000 for two.
In light of recent incidents that have occurred in the village, staff has recommended options for increasing the number of officer patrol hours for the WPPD.
Adding 365 or 416 hours to the department, based upon the current projection of expenditures and revenues for 2022, the village would be able to manage the additional hours without running a deficit. Adding 720 or 1,424 hours to the department would result in a deficit, but it could be managed by applying fund balance, also known as cash reserves.
Using money from the reserves has not been used by the village for operational expenses and has only been used to fund capital improvement projects and equipment purchases. Operating with a structural deficit can be dangerous and staff advises against this option, Griffiths wrote in a Sept. 21 agenda for the Public Safety and Emergency Preparedness Committee.
Additional hours would also likely result in additional fine and forfeiture revenue. It is difficult to measure what the revenue numbers would be with additional patrols, Griffiths wrote. Given the unpredictability of fine revenue, it is generally better to budget conservatively for this revenue source, as it can be extremely elastic, he wrote.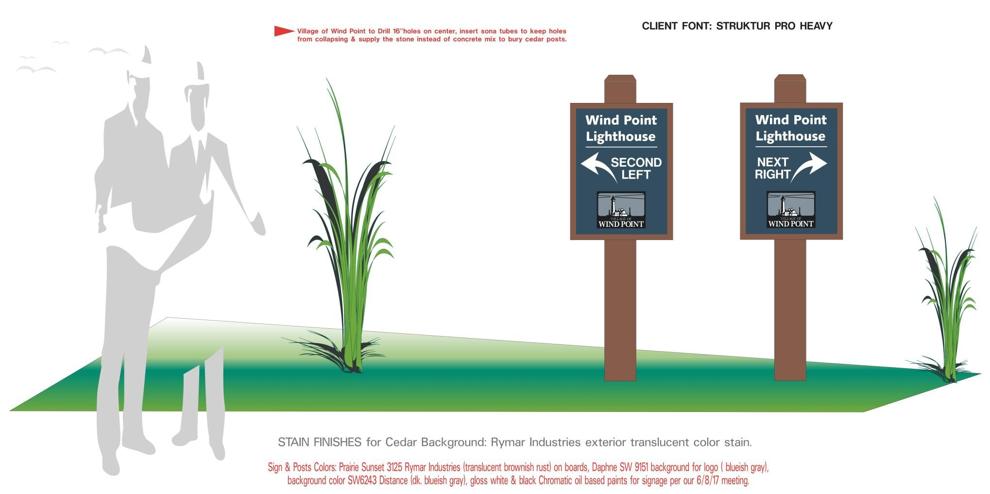 Lighthouse signs
New directional signage for the lighthouse grounds has been proposed as well. The lack of signage for vehicles approaching the entrance to the lighthouse was identified as a potential concern by the Public Safety Committee's February safety audit.
"The signs will let people know the lighthouse is the next turn and that it's coming up on their left or their right," Griffiths said.
The proposed signs would be located on Lighthouse Drive on the northbound and southbound lanes. Staff solicited quotes from J. Ewens Design, Inc for these signs to match the existing sign motif at the Village Green, lighthouse and other village signs. The total cost for the two signs would be $2,556.
A more traditional type of traffic sign could potentially be more appropriate and possibly less expensive, village plans say; however, it would not be as esthetically pleasing. The Public Works Committee will also need to review and provide a recommendation on the directional signs. Staff is seeking direction from the committee on whether this item should be included in 2022 budget.