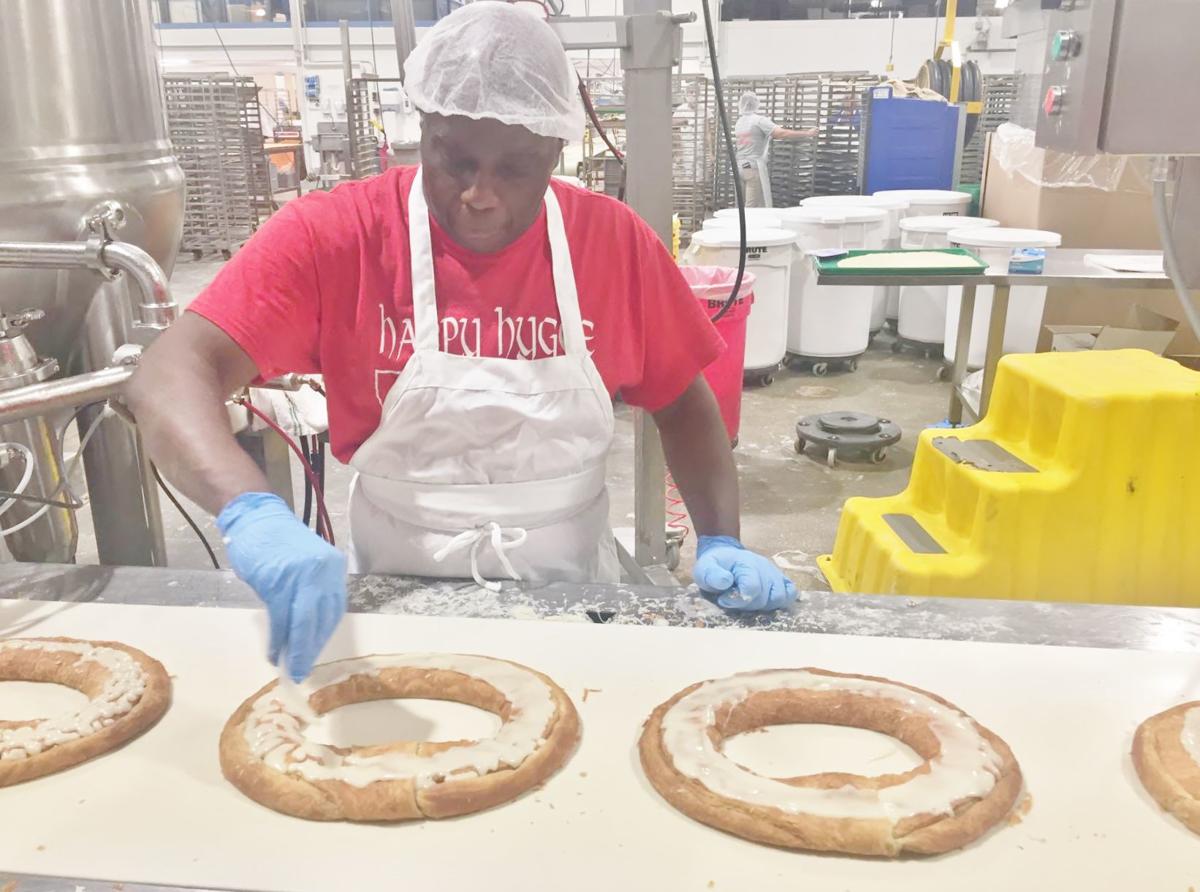 RACINE — The Journal Times newsroom has been wrapped up in a debate: What is the plural of kringle?
On first thought, some us thought it would be kringles. But, when we thought a little longer, we noticed how rarely anybody adds an "s" sound to the end of the word.
For example: If you brought two varieties of the Danish into work, which of these would you say?
"I brought in some kringle. They're by the coffee machine."
"There are some kringles next to my desk."
Even the kringle-makers themselves aren't sure.
Marie Hayer of Racine Danish Kringles said: "Obviously, we have the word 'Kringles' in our company name, so we think that is appropriate. But we do say kringle without the 's' as the plural form as well. I going to have to say we don't have a hard line on this."
The consensus: 693 of them said "kringle" while only 361 said "kringles." That's 66% in favor of "kringle" vs. only 34% with the customary "s" at the end.
"Are you actively trying to rip the Racine community apart with this inflammatory question?" one Facebook commenter wondered as other readers bickered in the comment section about which is correct.
Two commenters suggested "kringi," a guess that didn't gain much traction.
You have free articles remaining.
The lack of consensus was bothering me, so I tried something radical: I emailed some people who actually speak Danish.
But it wasn't the answer I expected.
In Danish, plurals work differently than they do in English. Rather than tacking an "s" on the ends of words to make them plural, they usually add an "e" or an "r."
And so, the answer is… kringler?
According to the people who actually speak Danish, "kringler" is the "correct" plural form of Wisconsin's official state pastry.
One Facebook commenter — Alex Voss, a Racine resident whose grandfather was a first-generation American after his parents moved here from Denmark — actually knew that answer. "The plural of Kringle is Kringler," he wrote on our poll, followed by an eyeroll emoji.
He told me via Facebook Messenger that his ancestors, like many other Danish-American parents at the time, "were very keen on making sure their children spoke English. I don't speak Danish, but a few things stuck.
Kudos sir. You've earned yourself a kringle.
As for a "correct" answer, I'm not sure how often "kringler" is going to come up in newsprint. Not many of us speak Danish here, and if Karen Moller's input means anything, Racine's kringle doesn't really resemble Denmark's traditional kringler any more.
Horton from O&H summed up the debate nicely:
"What does all this mean? For us, it's just a fun conversation," he wrote in an email, "… just like eating a kringle, there is no wrong way! Instead it's more about embracing the beauty of sharing in the Danish idea of hygge (and kringle!). It's about sitting down with family and friends, pouring the coffee with a little slice happiness that is kringle and debating the big and small things in life, like is there a plural to kringle? For us, it's not about the end but really the journey of talking and spending time with family and friends: that is where the importance lies."