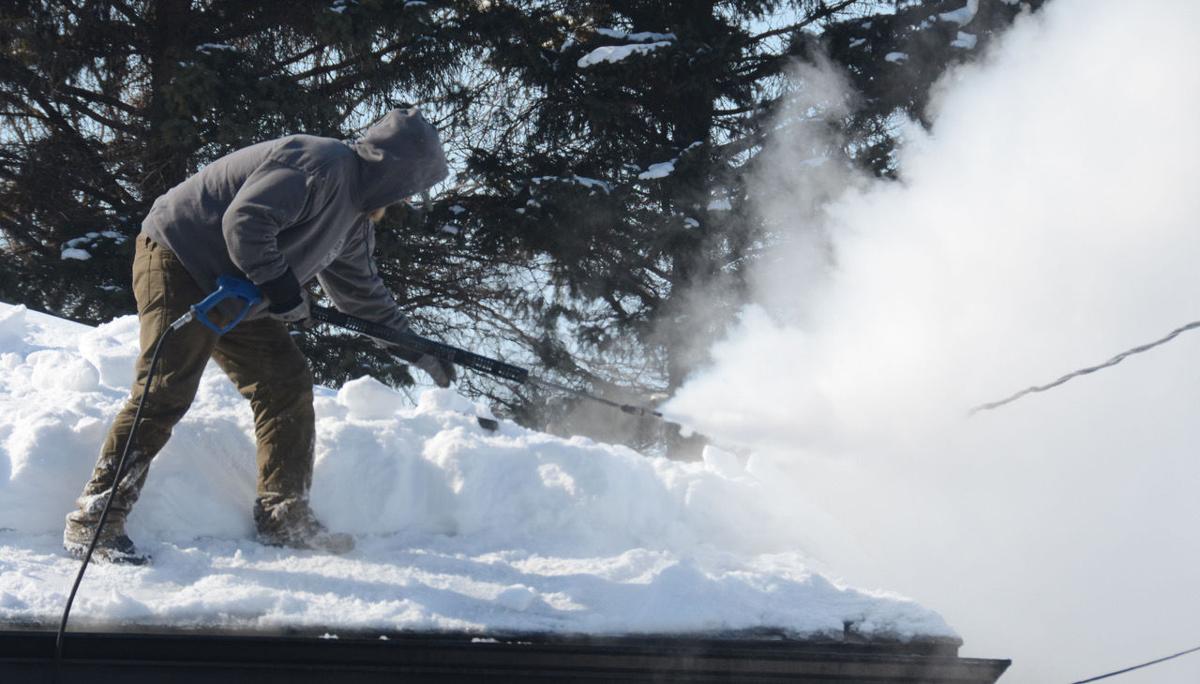 All of this snow has to go somewhere. Some of it could end up in your basement.
Forecasters are warning about an increased risk of spring flooding in the coming weeks, largely because of the large piles of snow that are hanging around for so long.
If those piles melt quickly rather than a gradual meltdown that is more easily absorbed, southeastern Wisconsin could be in danger of flooding in rivers, streams and backyards.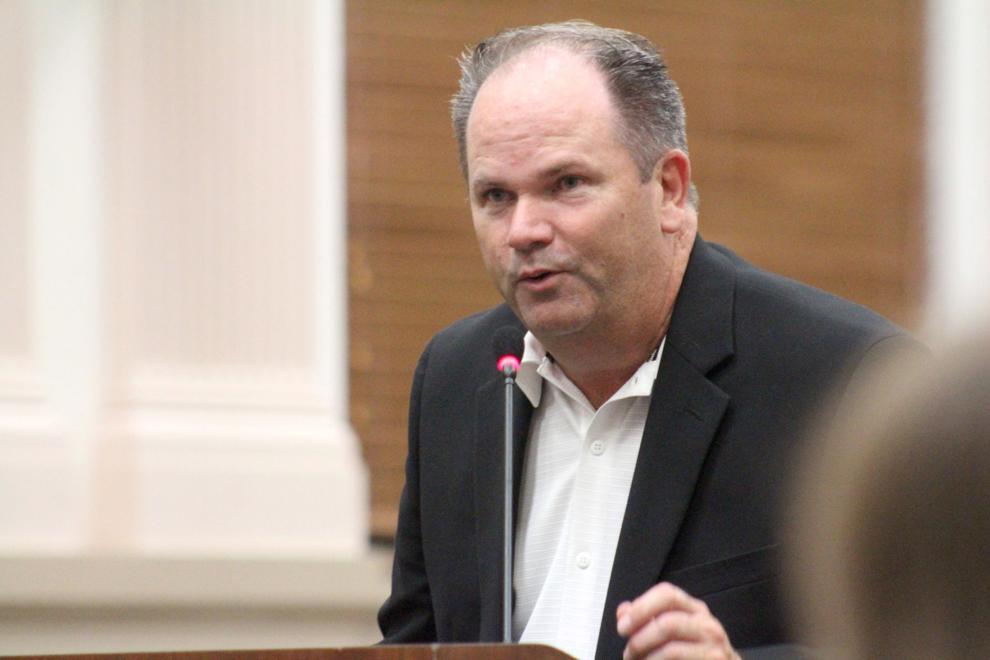 With more than three feet of snow still accumulated on the ground in some areas, the situation could get dire rather quickly, especially considering that the ground already is fairly saturated.
"We're at the mercy of Mother Nature," Racine Public Works Director John Rooney said.



Melting icicles fall Thursday from the roof of a building, piling up in an alley just west of Racine's Main Street.
More vulnerability than normal
The National Weather Service has issued a forecast for an above-average risk of spring flooding in southeastern Wisconsin, including Racine County.
Sarah Marquardt, a hydrologist for the Weather Service, said the forecast is based primarily on snowfall totals that have surpassed 51 inches since Jan. 1 in Racine — more than twice the norm.
With cold temperatures keeping much of the snow in place, Marquardt said, the area has not faced such a prolific seasonal pile, or "snowpack," in many years.
Not only that, but the snow is wetter than usual, adding a moisture content that heightens the risk of flooding even more. While the formula usually means 12 inches of snow is equal to one inch of rain, forecasters say this year's snowpack is at least twice as wet.
In that scenario, if 3 feet of snow melted at once, it would be comparable to a deluge of 6 inches of rain.
Referring to the flood danger, Marquardt said: "The snowpack is a big driver. We're at an increased risk. It really depends on how fast it melts."
The forecast in southeastern Wisconsin calls for temperatures next week climbing momentarily above freezing, but probably not for long. There is a chance for more snow this weekend.
Prepping after 'a huge amount of snow'
Racine County Emergency Management Coordinator David Maack said he is holding out hope for a gradual meltdown of snow over the next couple of weeks.
Both the Root River and Fox River in Racine County are at relatively flat levels, meaning there is room to absorb a fair amount of melting snow before either river approaches flood stage. Nonetheless, Maack said, he is aware that the snowpack is much larger than usual.
Emergency officials will monitor the situation week by week, and will closely watch the National Weather Service forecasts, he said.
"It is a huge amount of snow," he said. "If we had a rapid melt right now, that could be problematic."
Making matters worse, Marquardt said she she has seen forecast models that are warning of a spring rainy season that is heavier than usual in southeastern Wisconsin. If the rain starts before the snow is gone, that could worsen the flood risk.
Marquardt said she has communicated the flood forecast with public works officials in the region.
"There's a lot of eyes on what may play out this spring," she said.
City trusts infrastructure
Rooney said Racine is equipped with a well-designed stormwater management system, including about 11,000 manholes and other drainage outlets throughout the city.
"A lot of this takes care of itself," he said.
Ice formations in waterways, like the ones shown here in the Root River near Racine Lutheran High School in February 2019, are among the flood…
Still, as the spring thaw approaches, crews will work to make sure all drainage sites are clear of ice and debris, so that stormwater can drain freely. Officials also will keep an eye on the rivers, checking flood gauges and breaking up any ice jams that might slow water movement.
Rooney estimated that more than three feet of snow remains on the ground in some areas of Racine. If it all melts at once, there will almost certainly be flooding, he said. But the city has the infrastructure to manage stormwater as much as possible, he added.
"We know where those assets are," he said. "We monitor those things."
In Photos: 2017 flooding in Racine County
Flood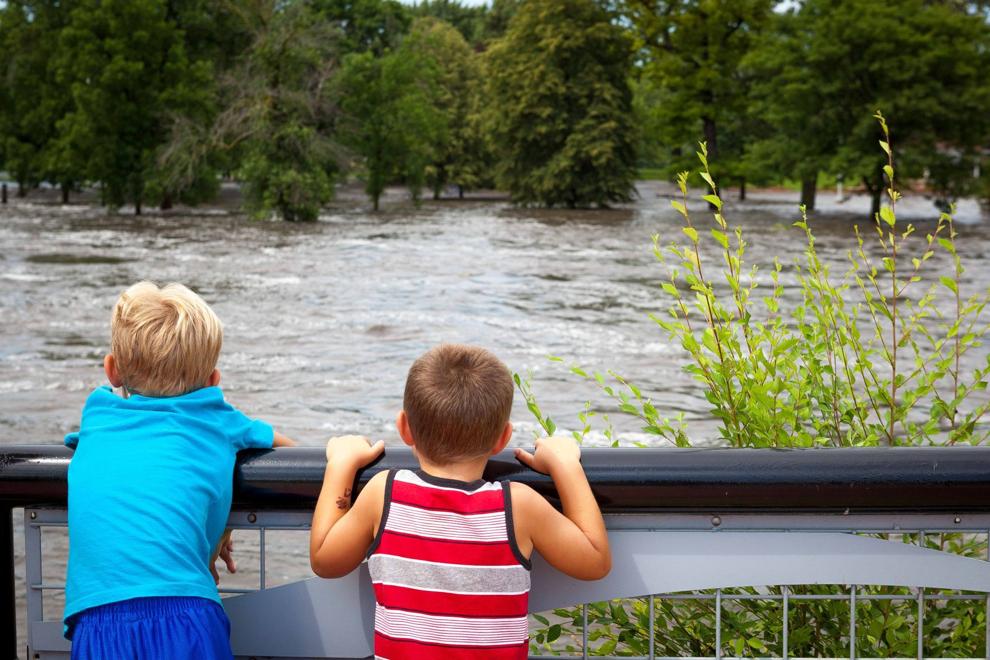 Flood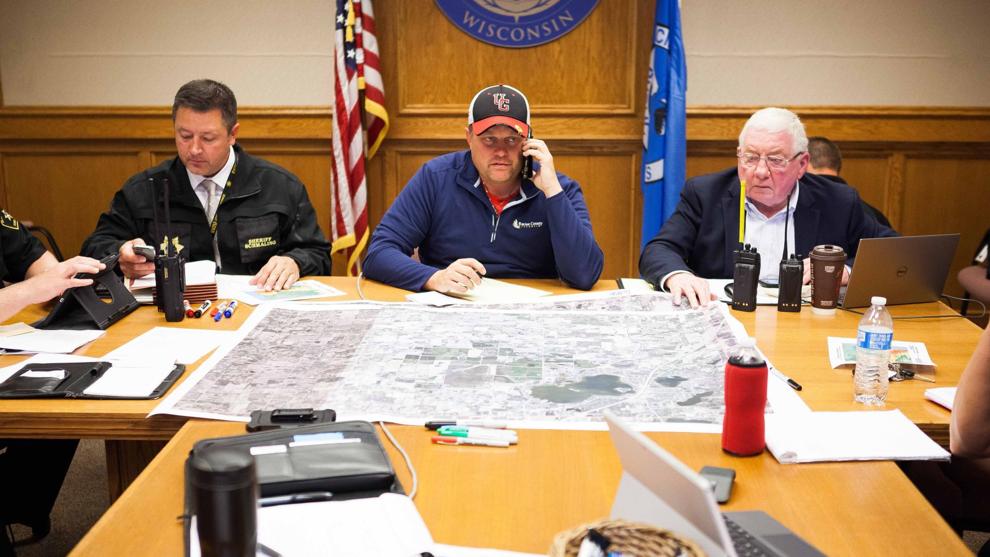 Veterans Terrace flooding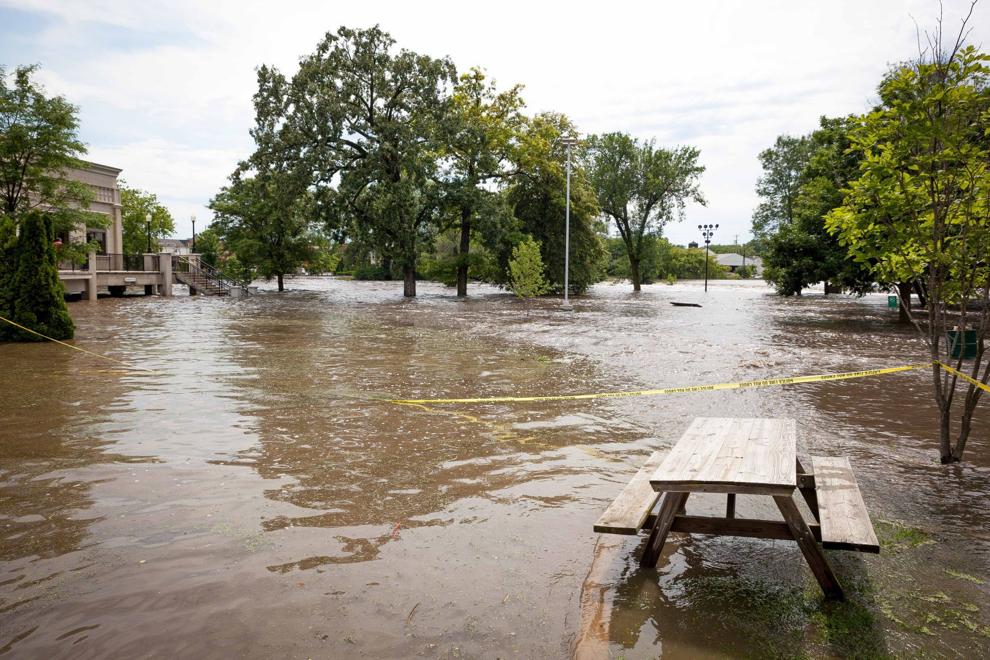 Flood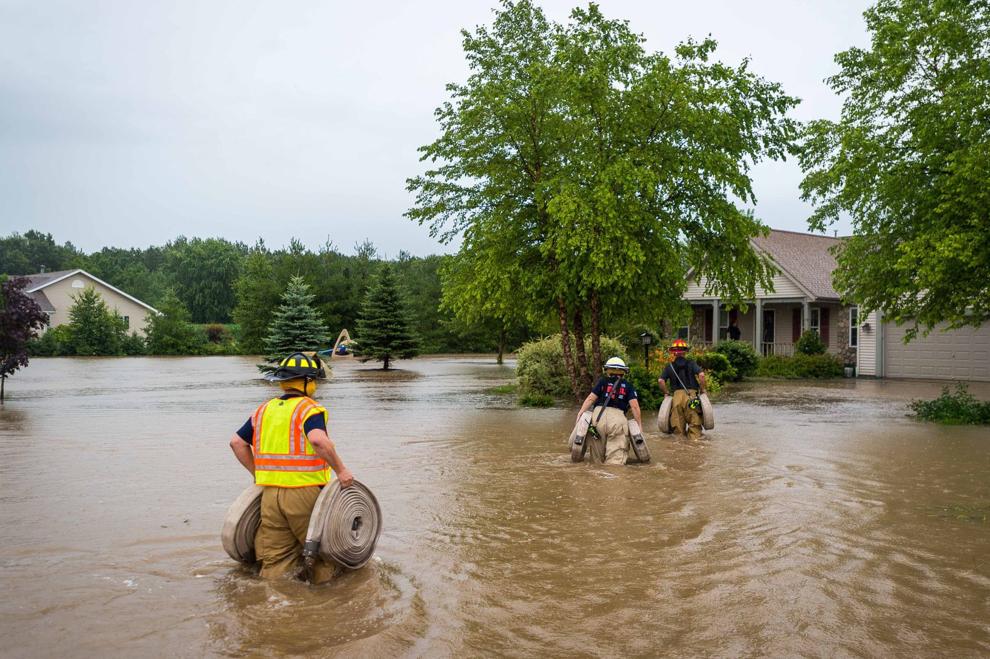 Flood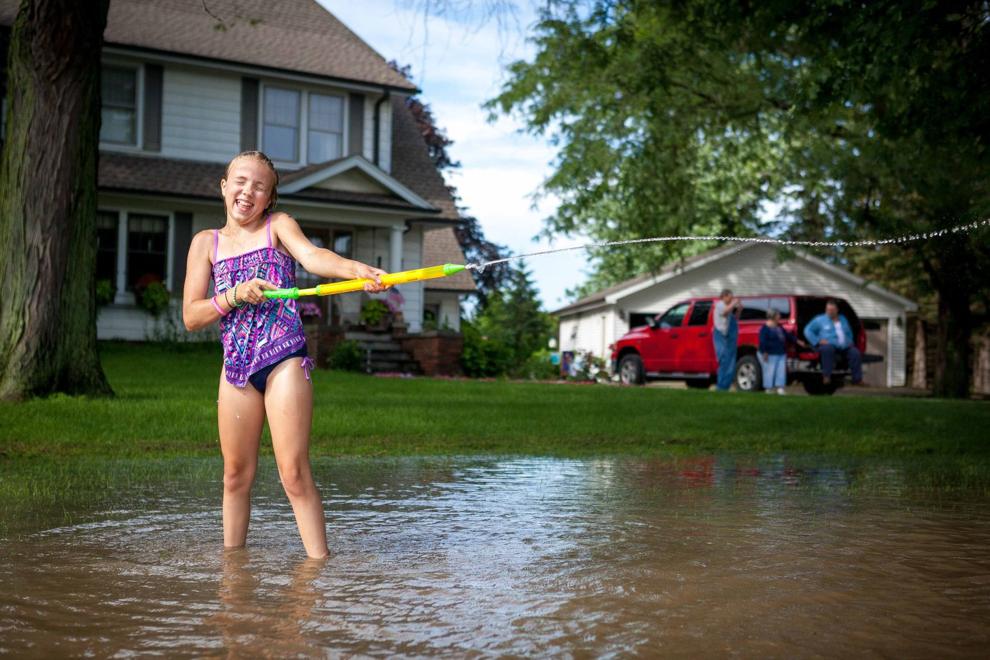 Flood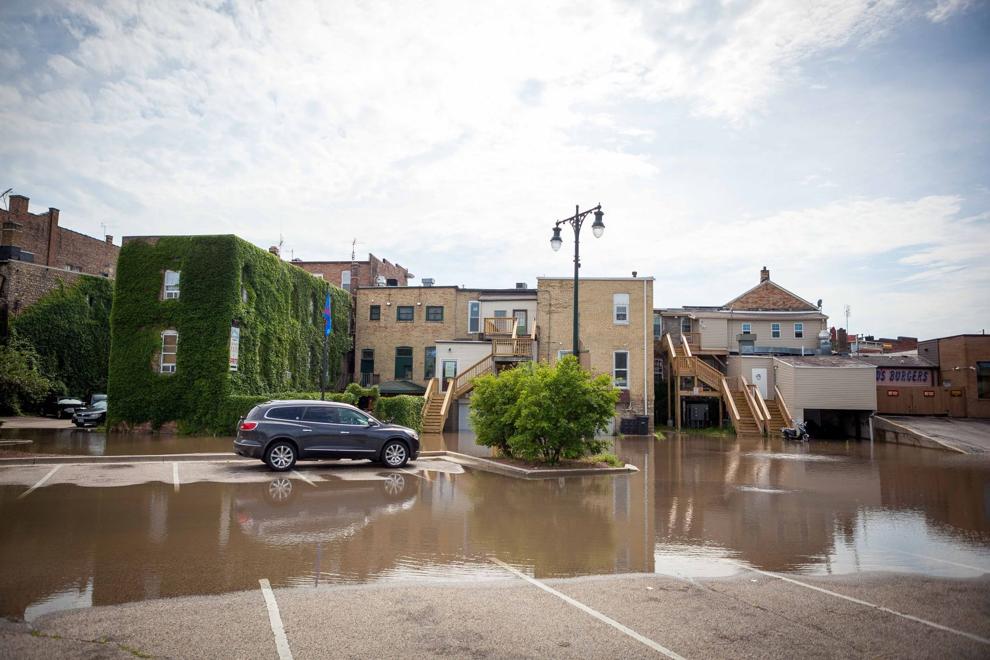 Flood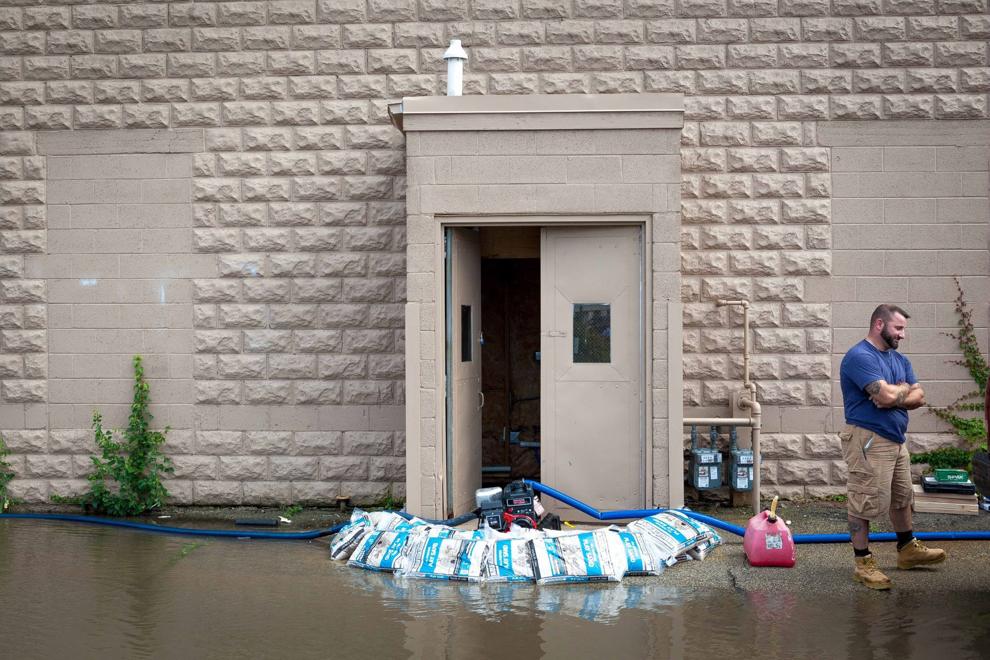 Flood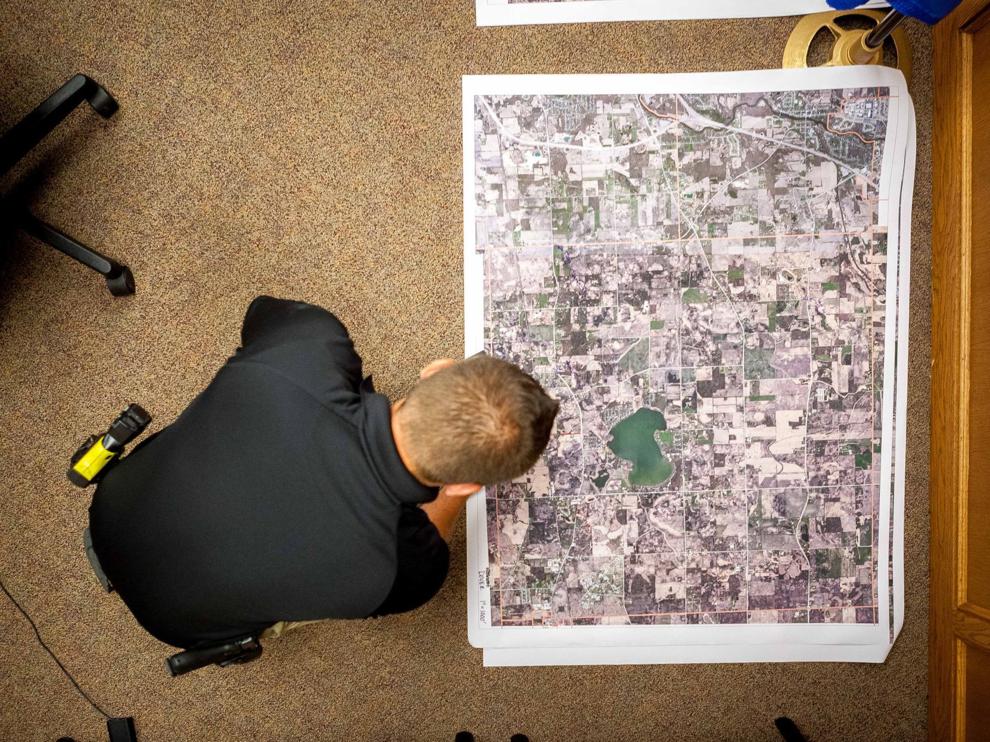 Flood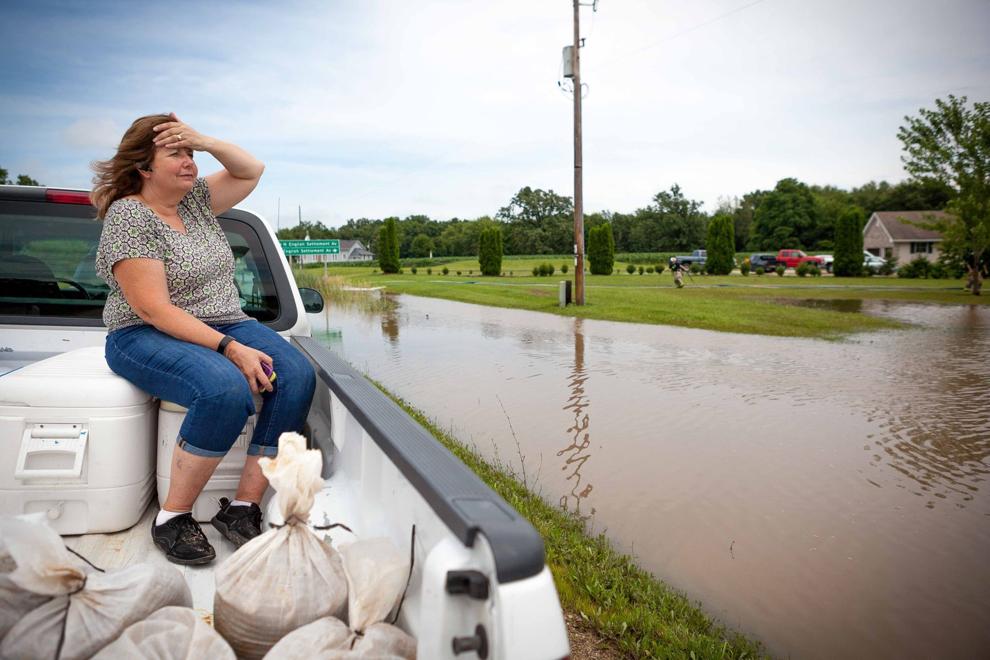 Crop damage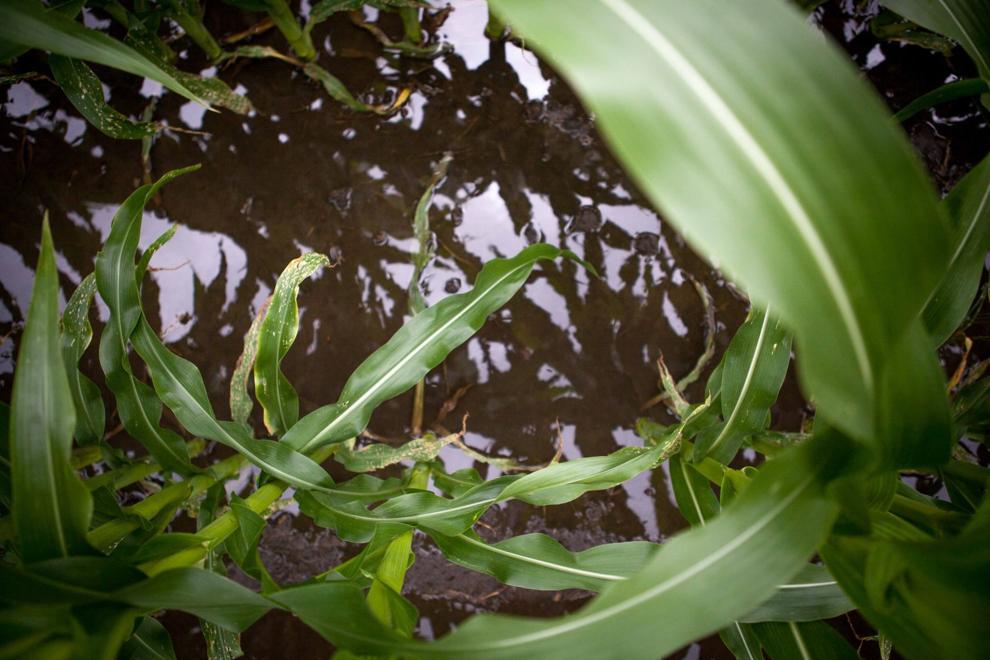 Yorkvile flooding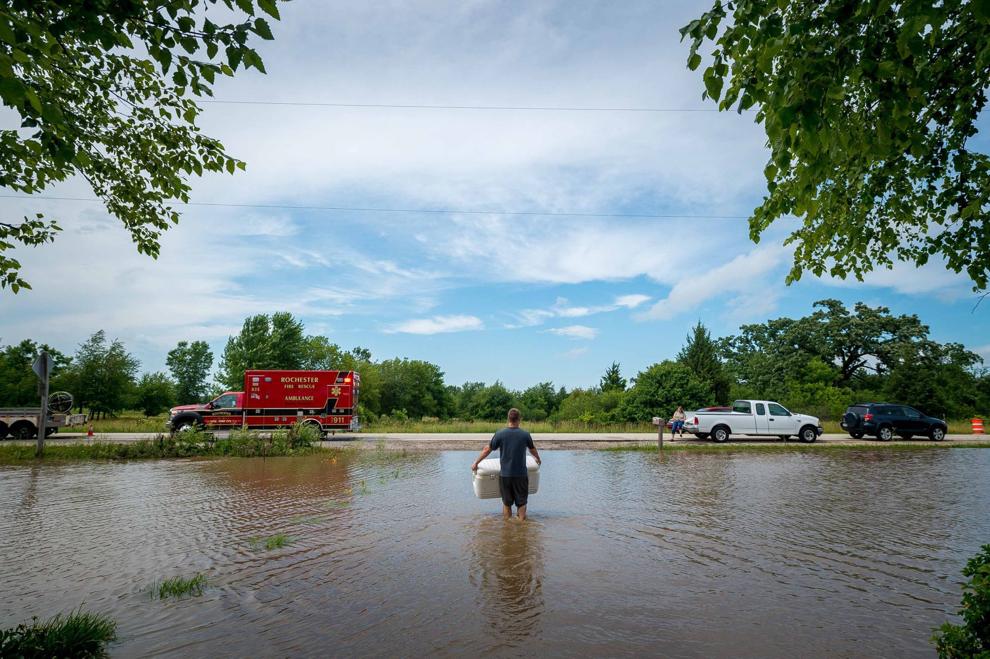 Flood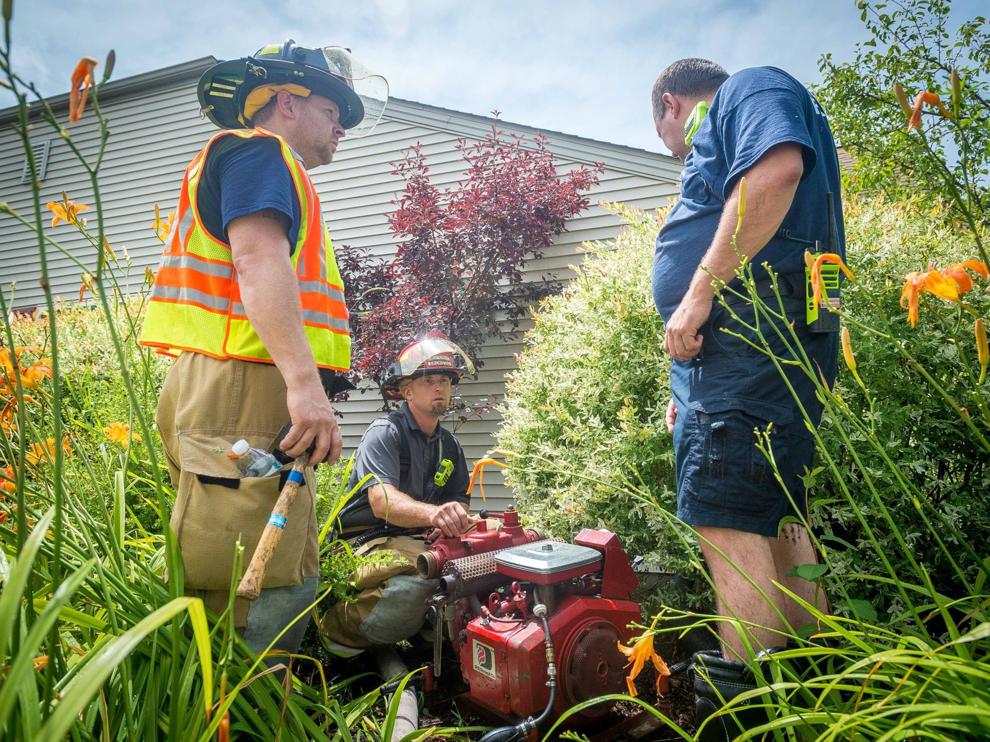 Piling up sandbags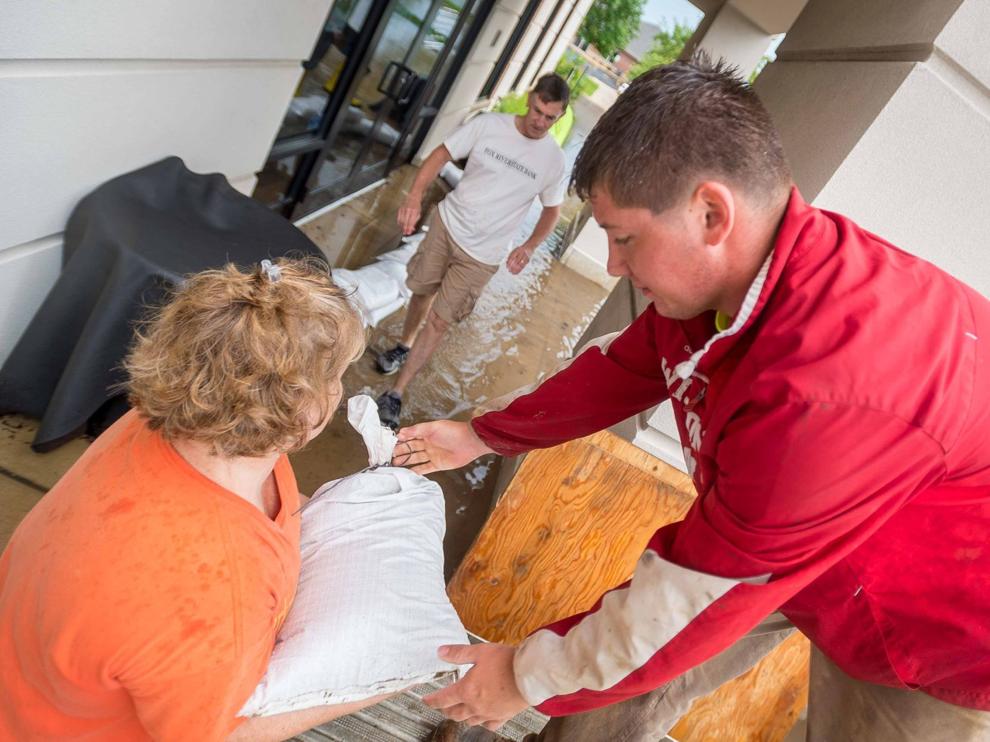 Flood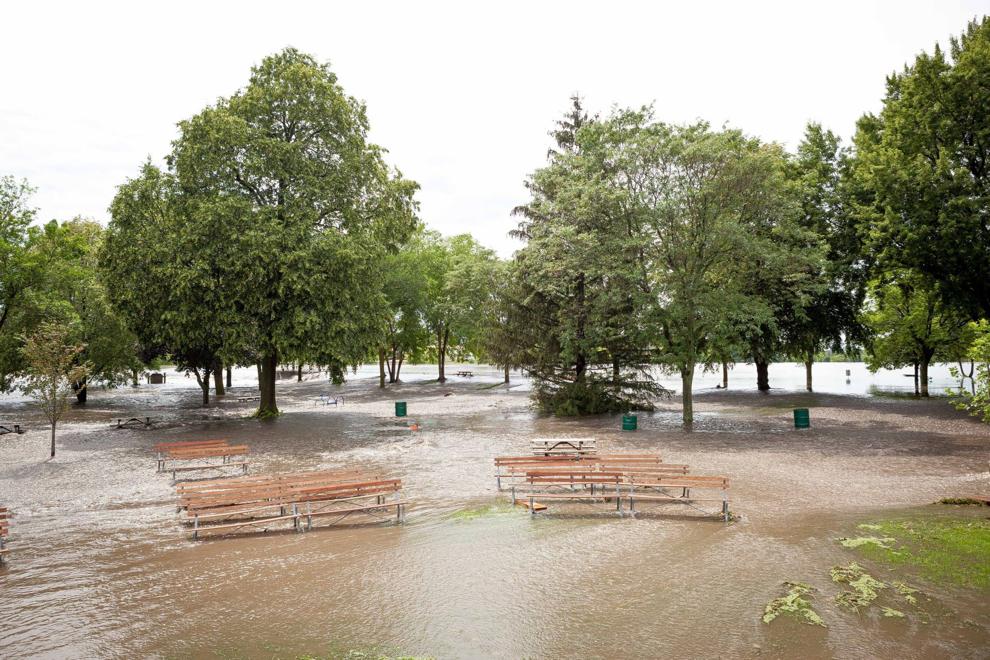 Flooding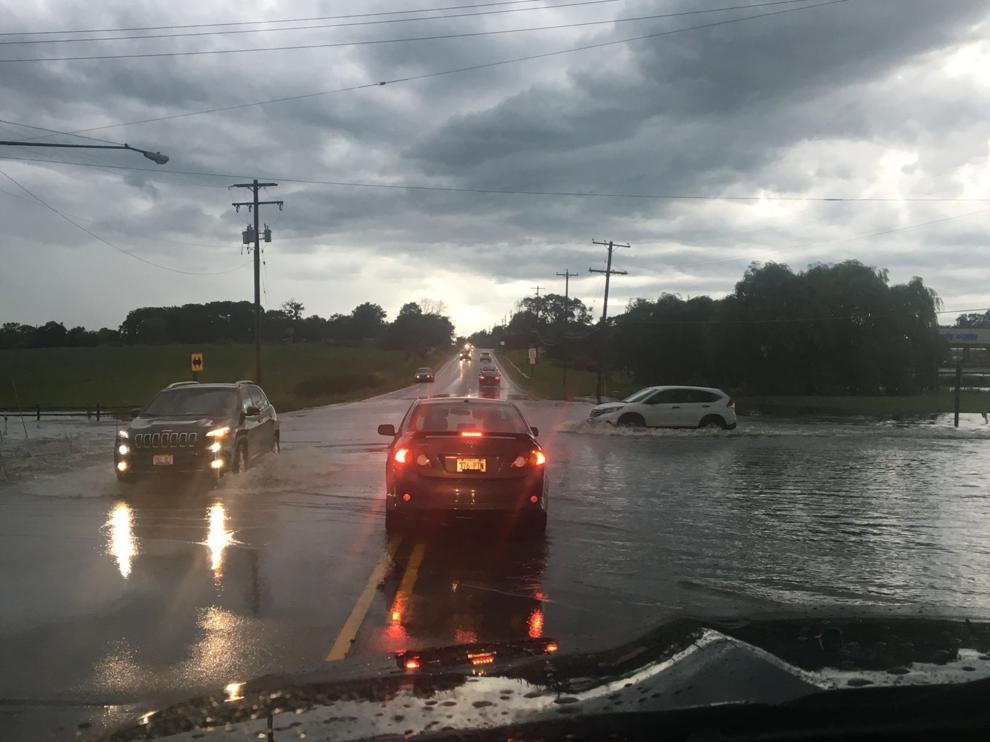 Flooding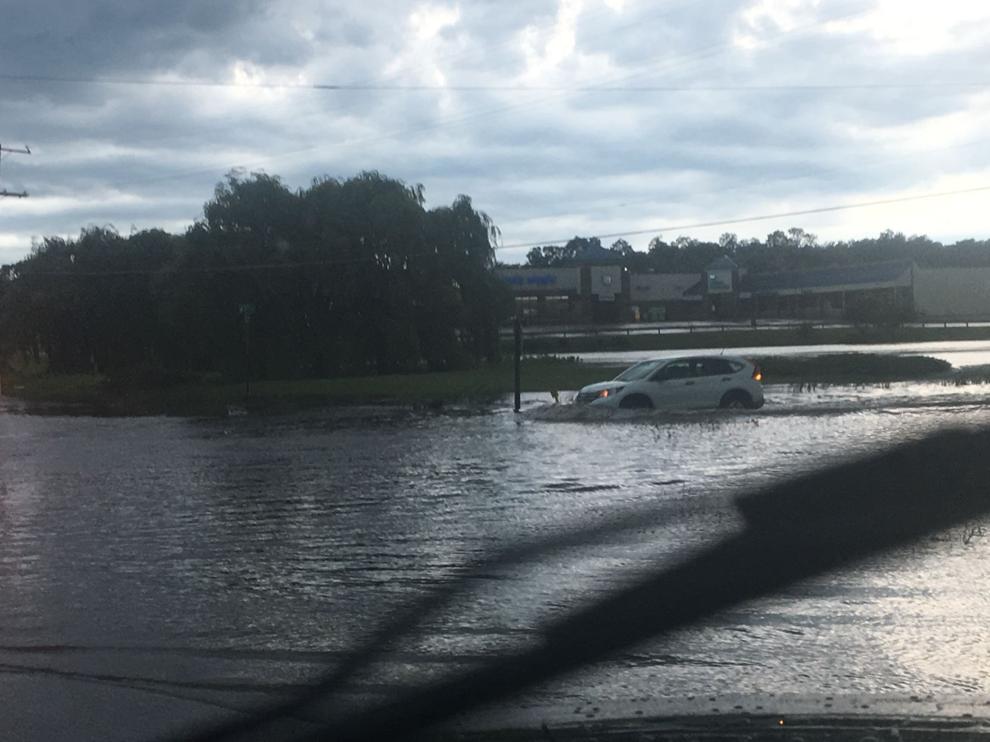 Flooding
Flooding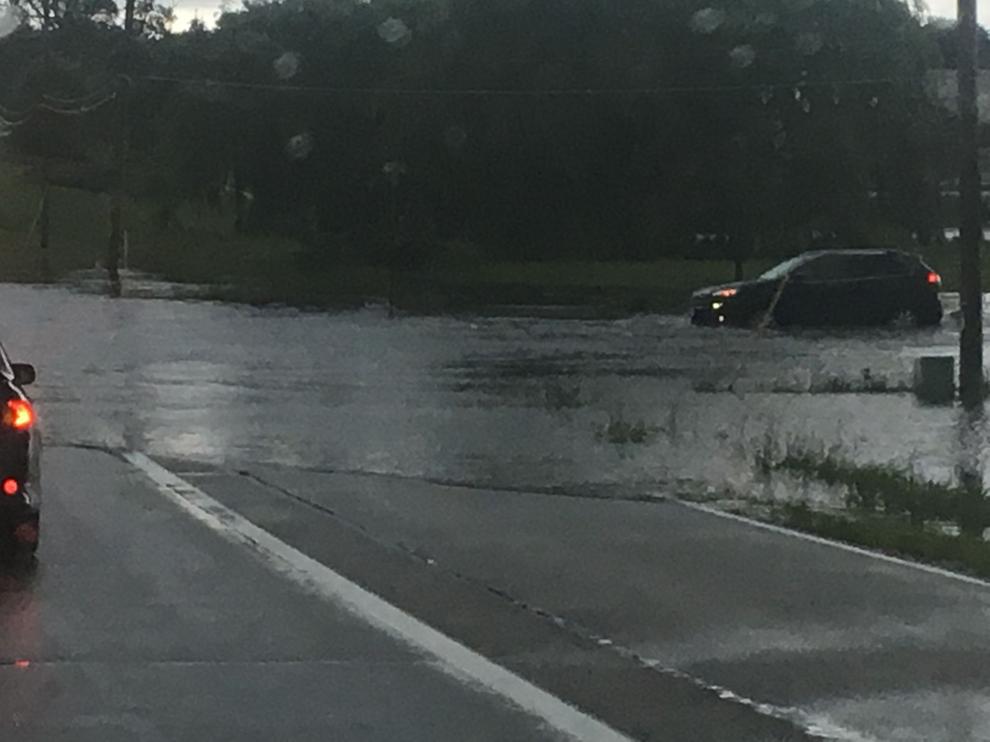 flooding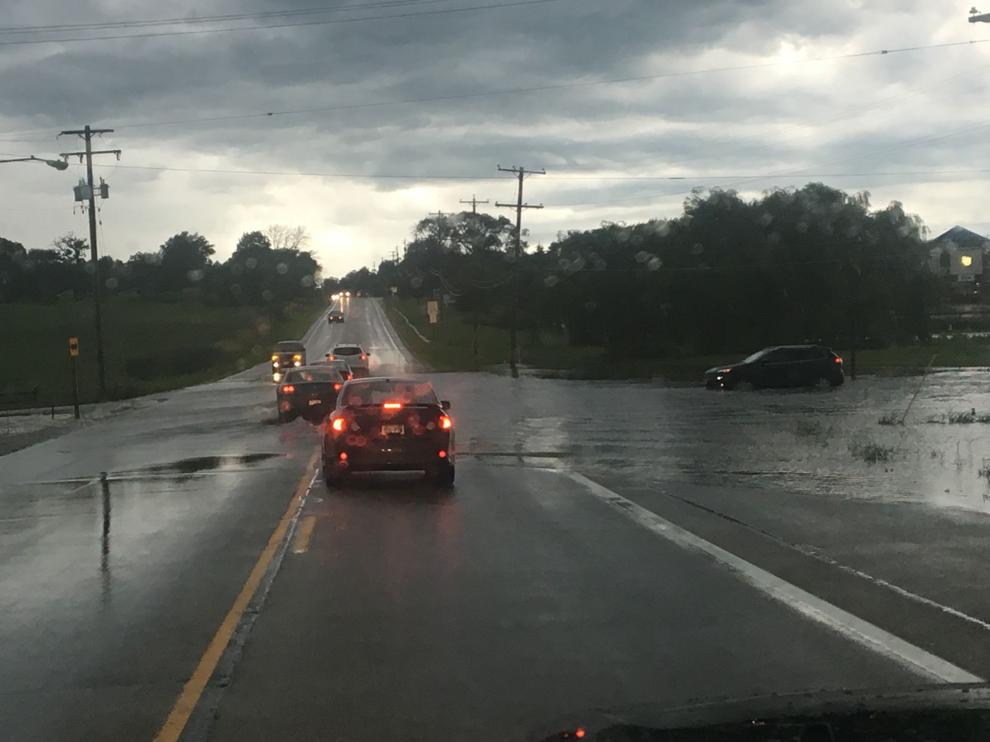 Flooding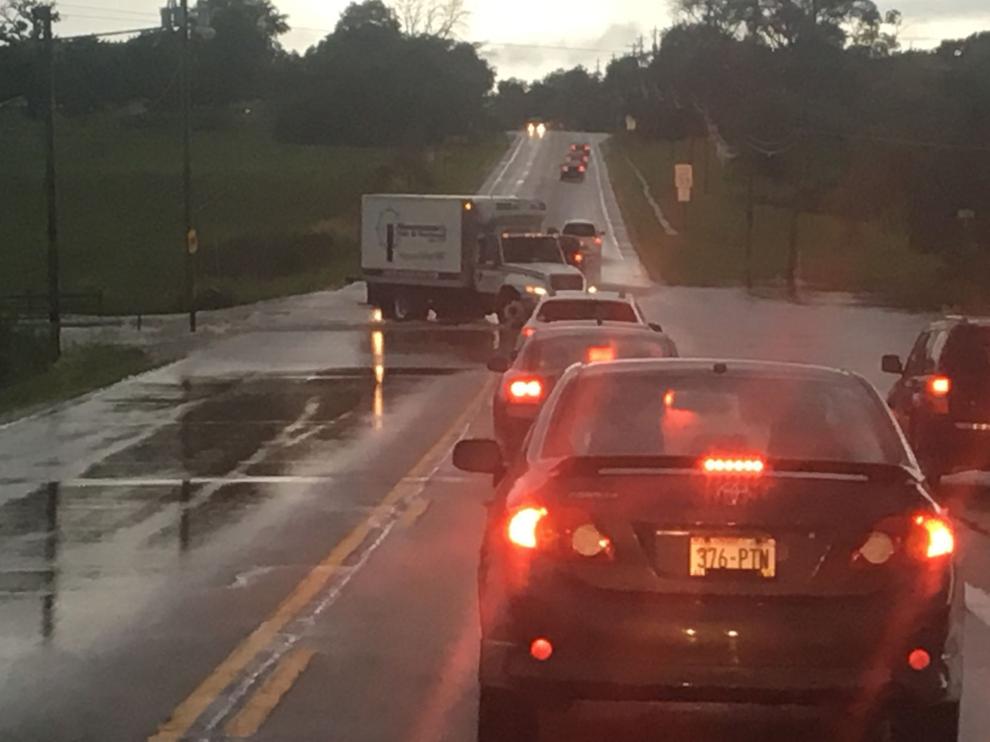 Flooding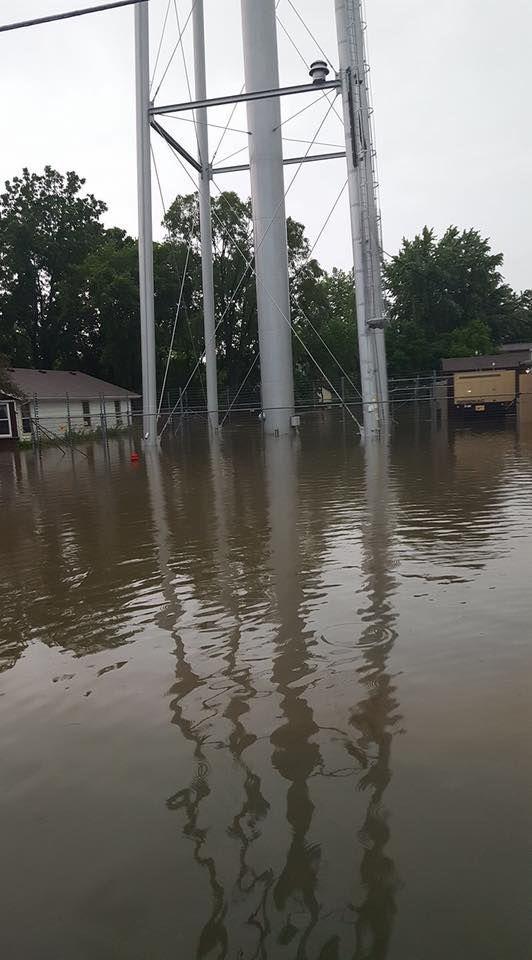 Burlington backyard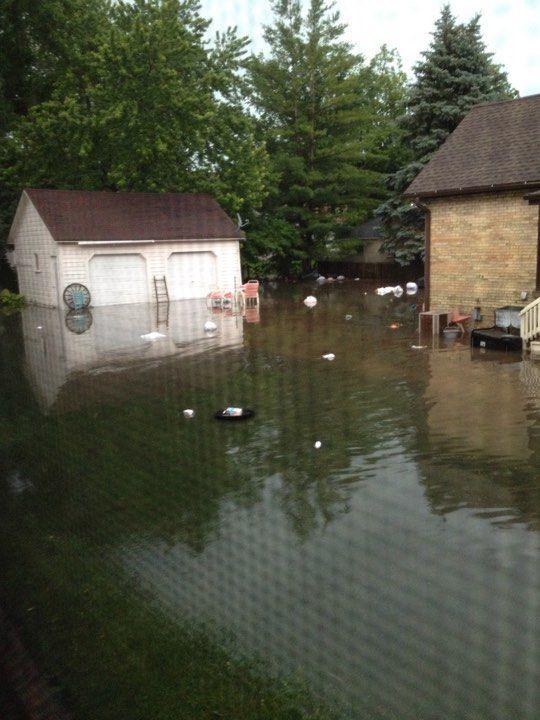 Flooding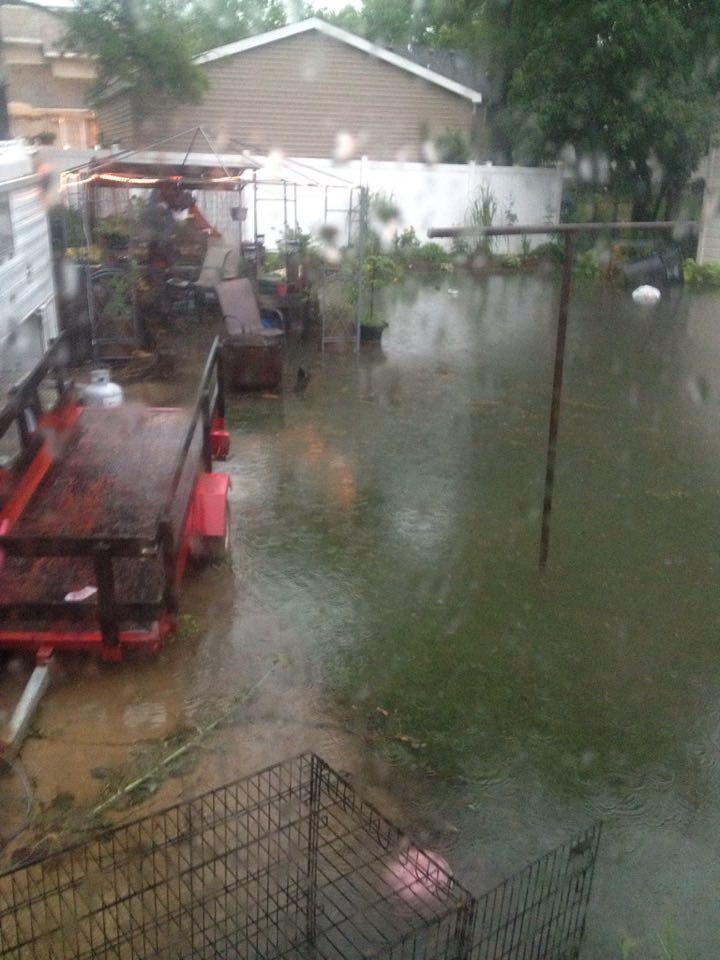 Flooding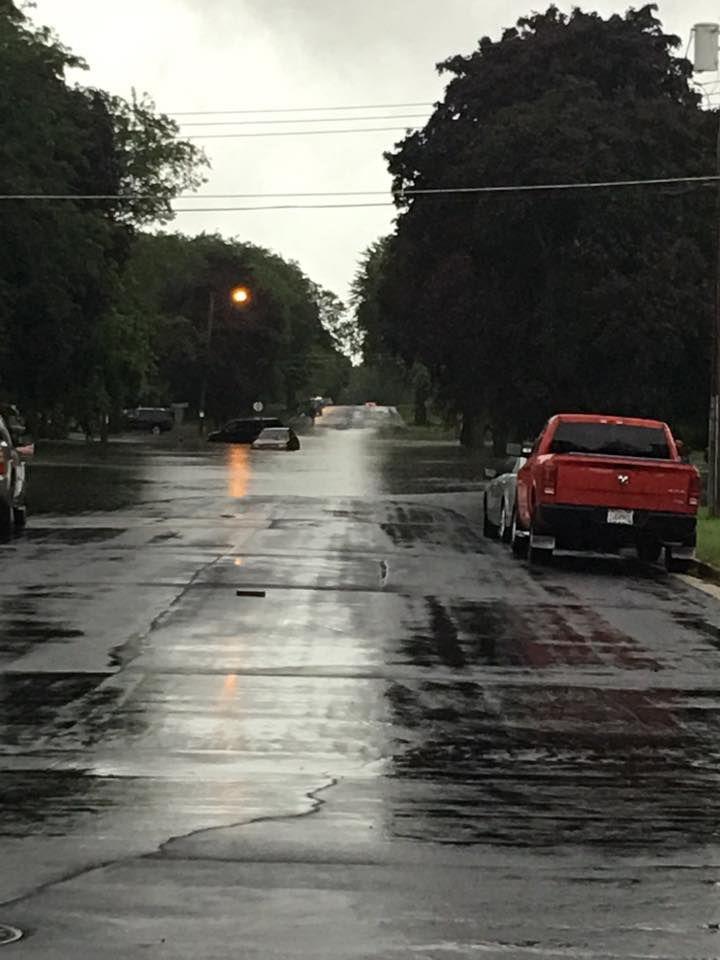 Union Grove area flooding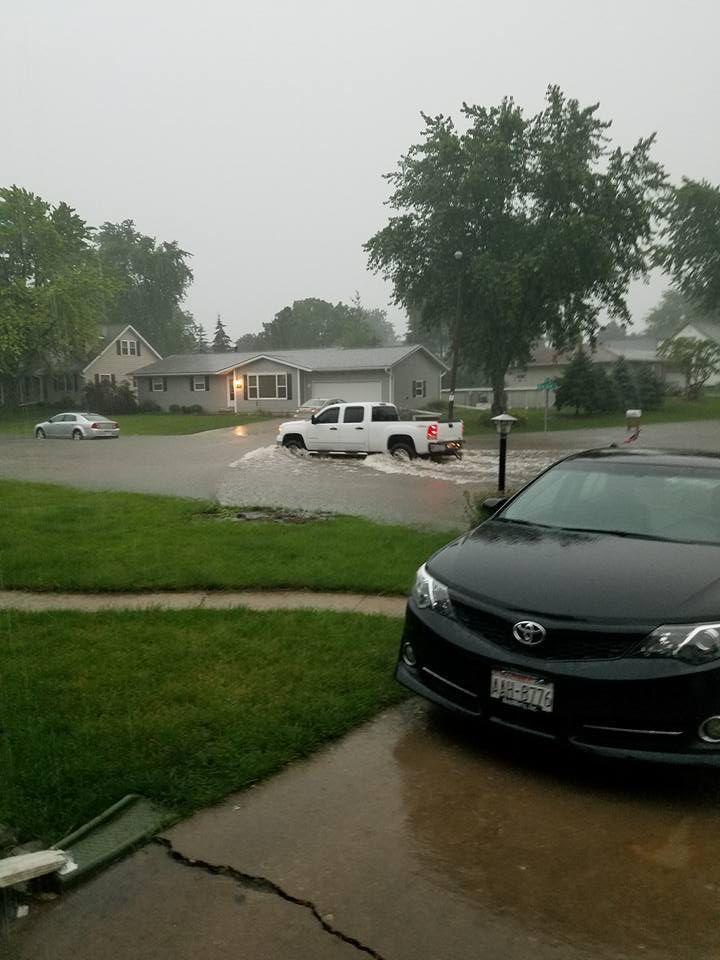 Root River rising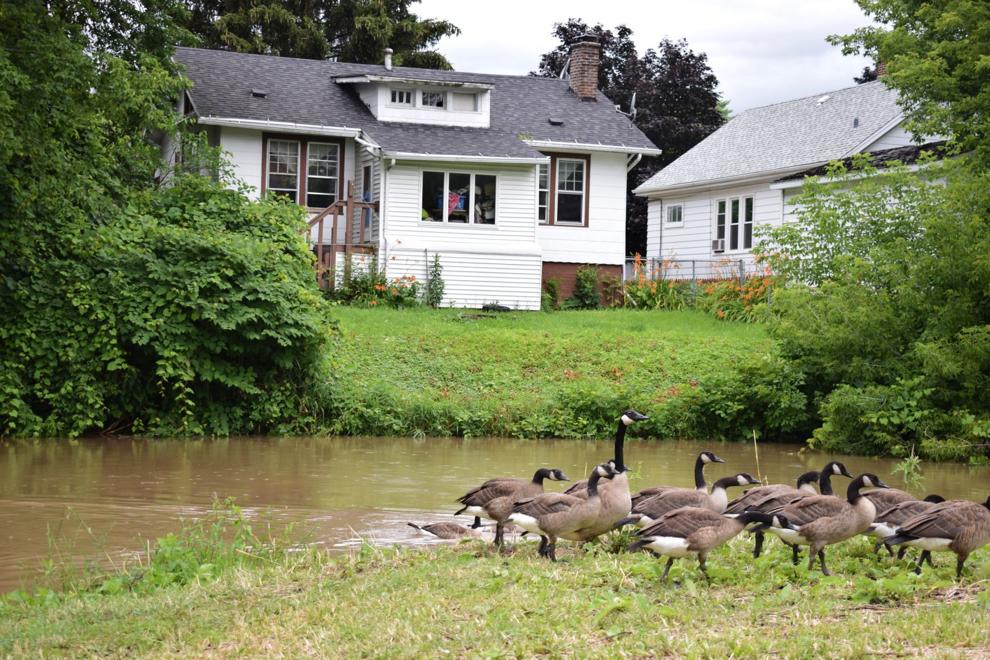 Burlington flooding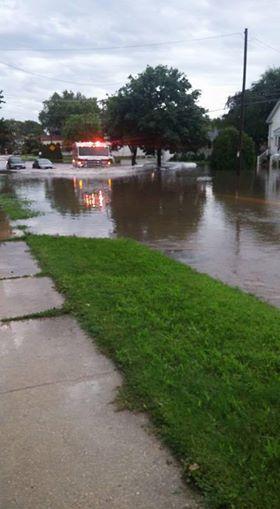 Flooding photo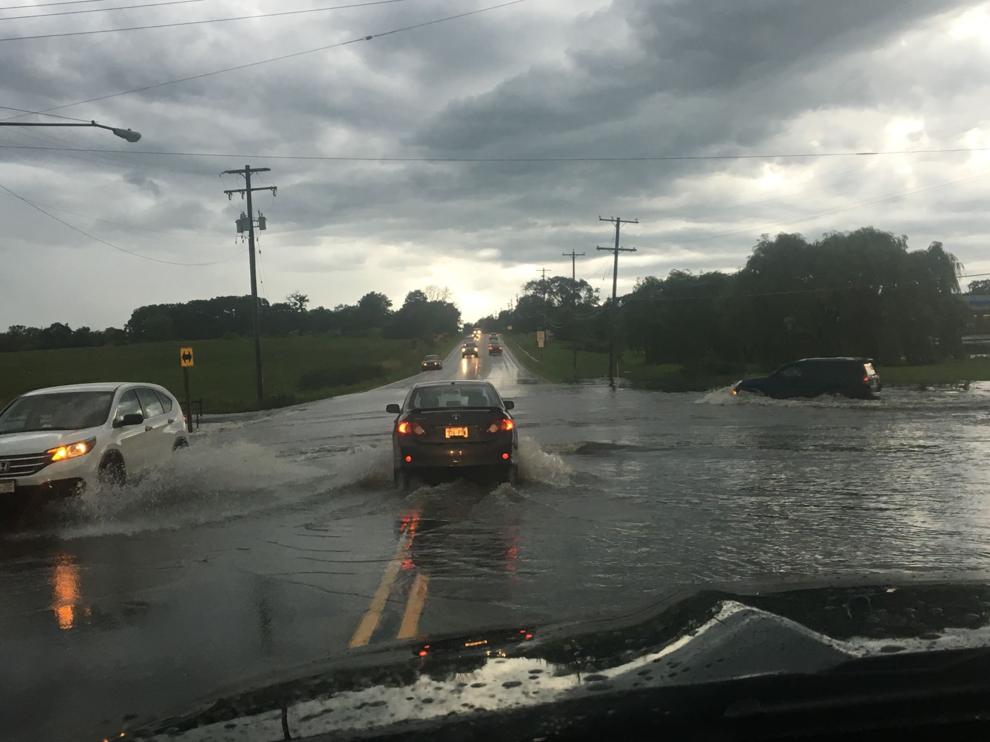 Backyard flooding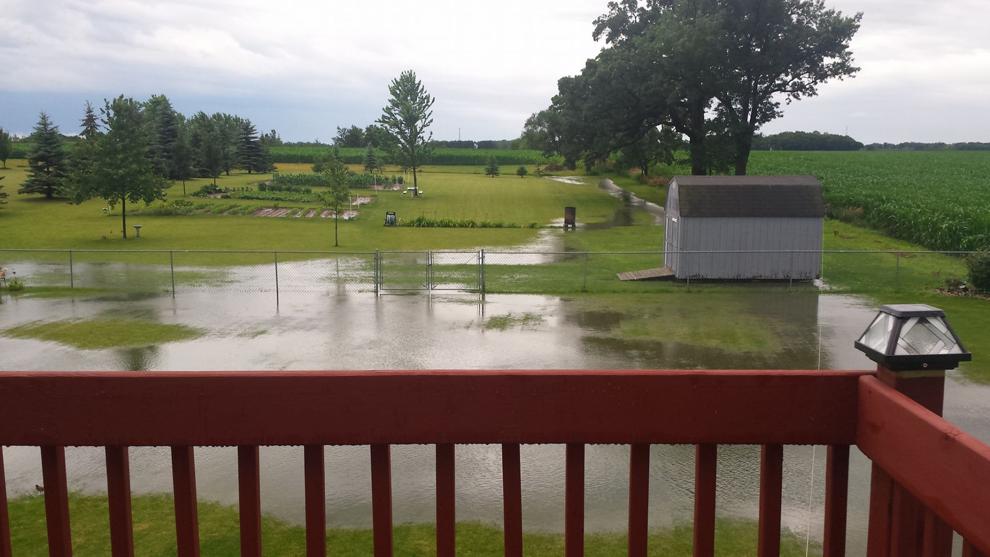 Lake Michigan storm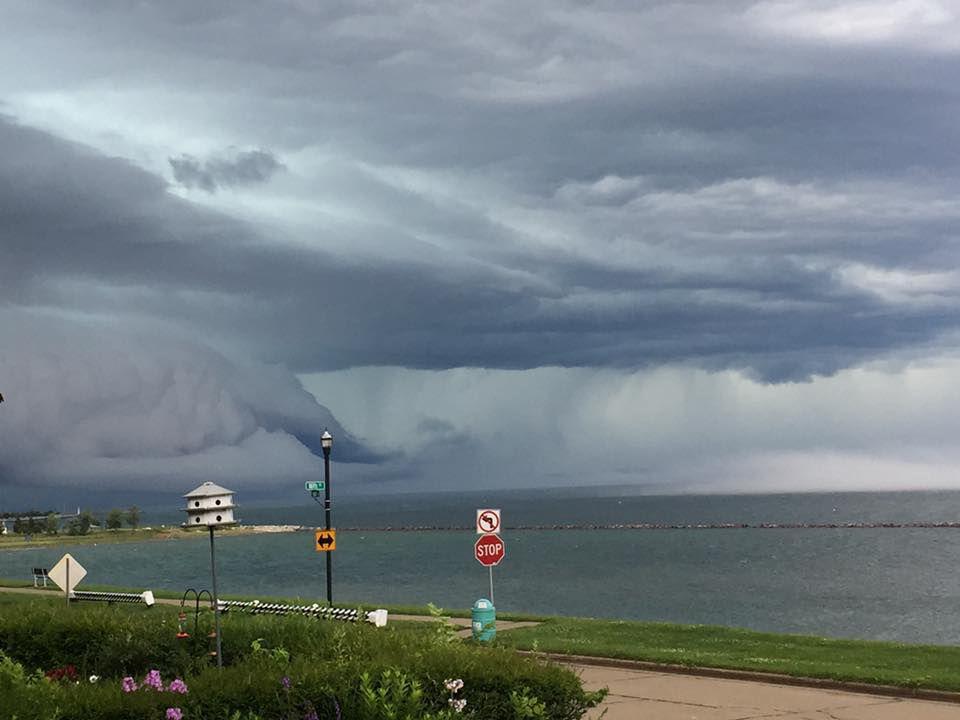 Sturtevant flooding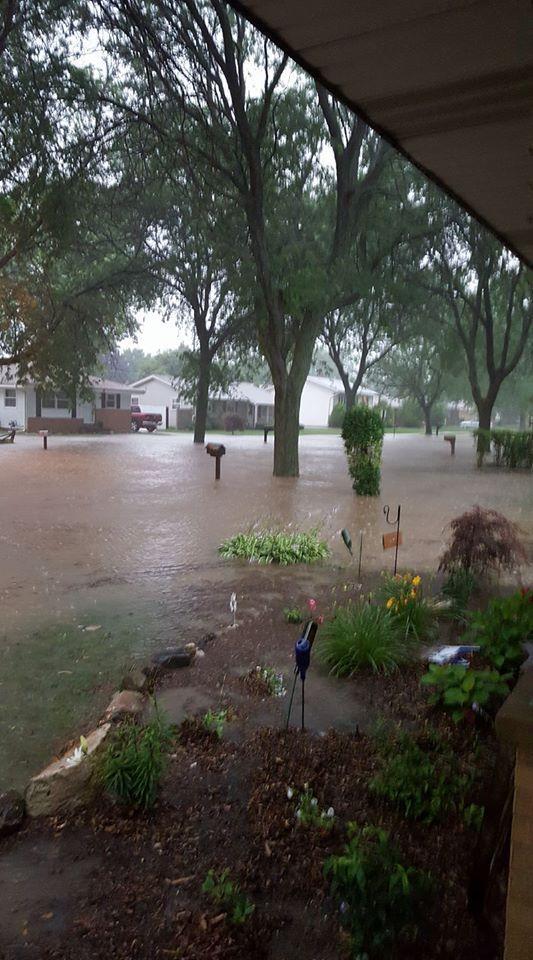 Sturtevant flooding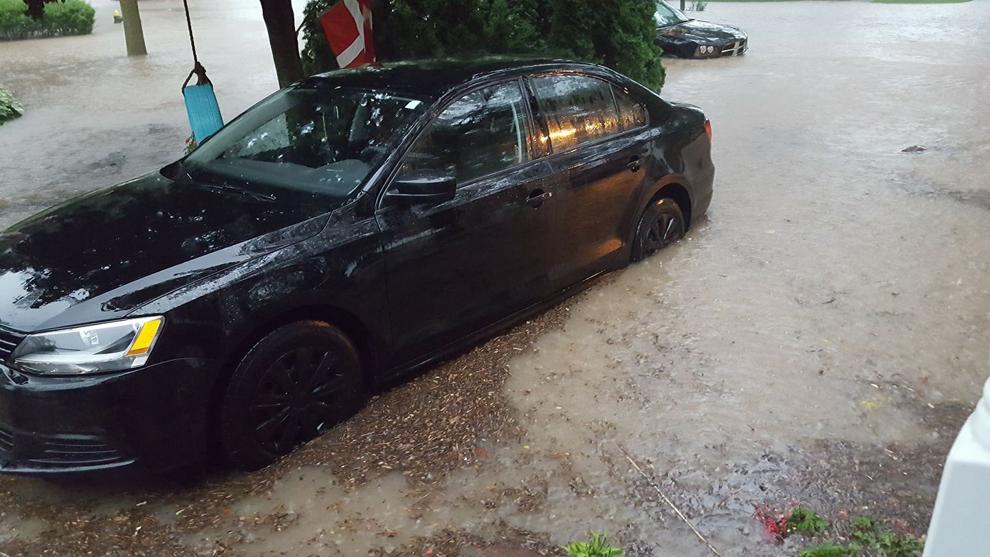 Johnson St Flooding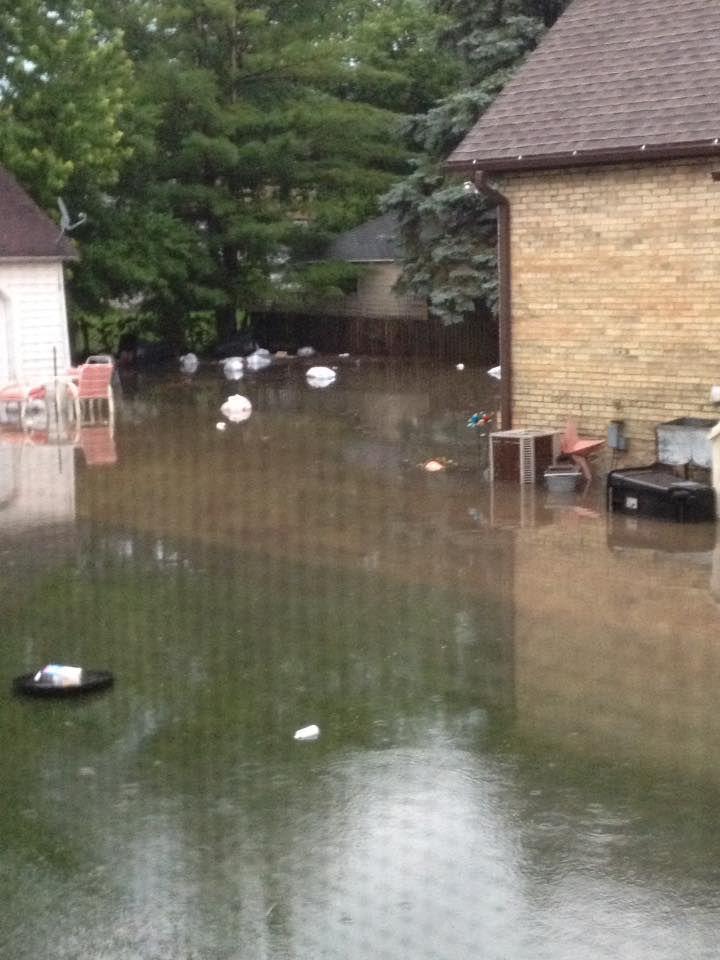 Jennifer Street flooding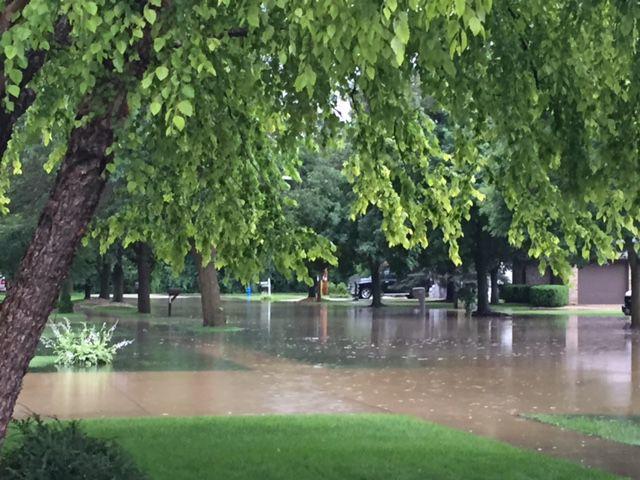 Jennifer Street flooding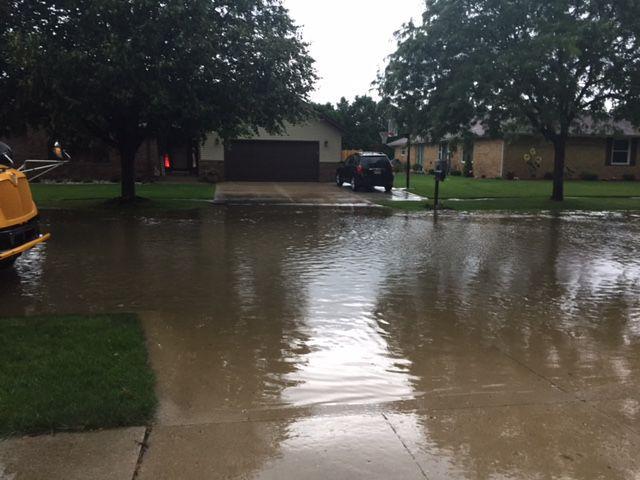 58th Road 59th Drive flooding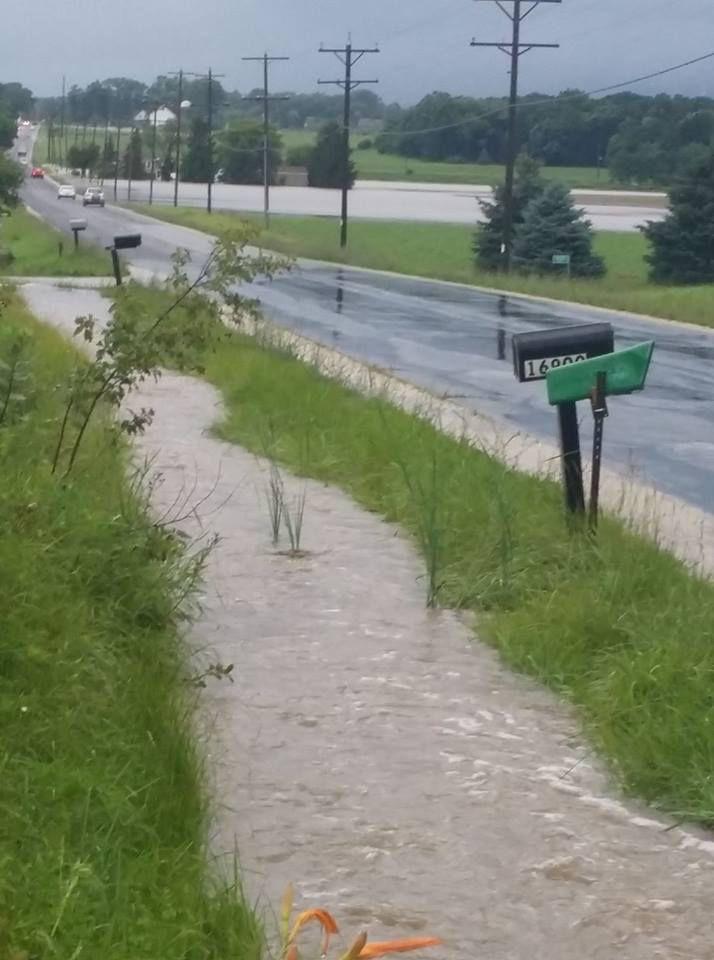 Shepherds College Flooding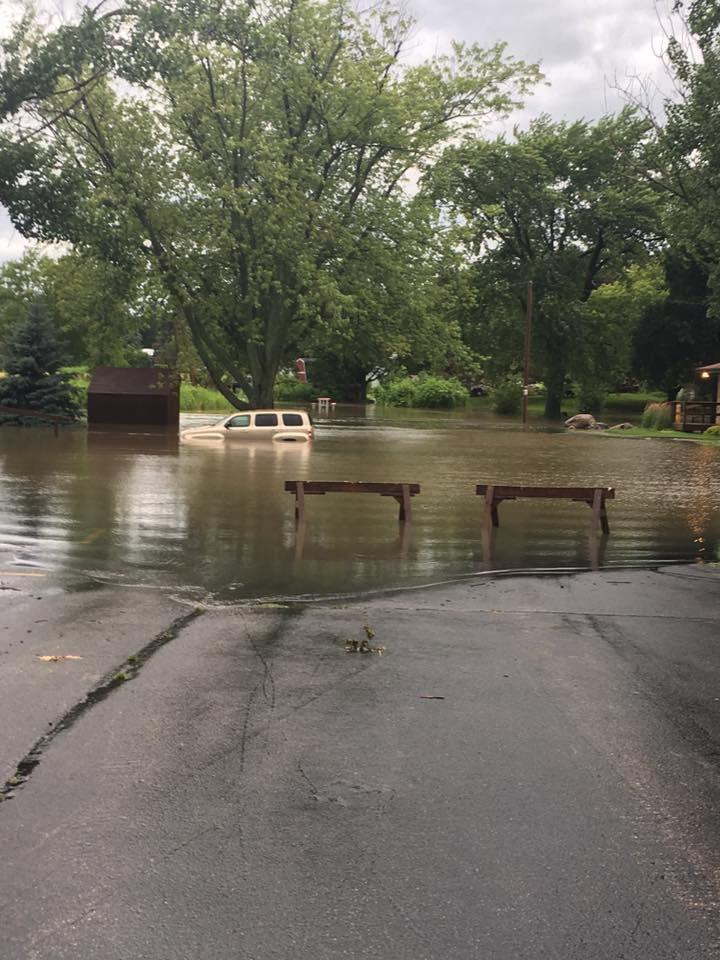 Union Grove flooding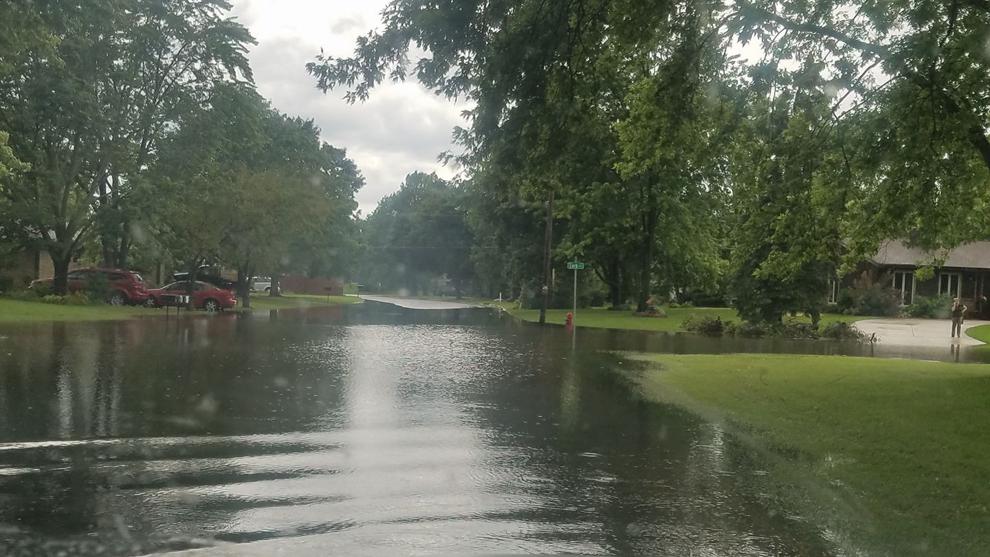 Union Grove flooding for digital promo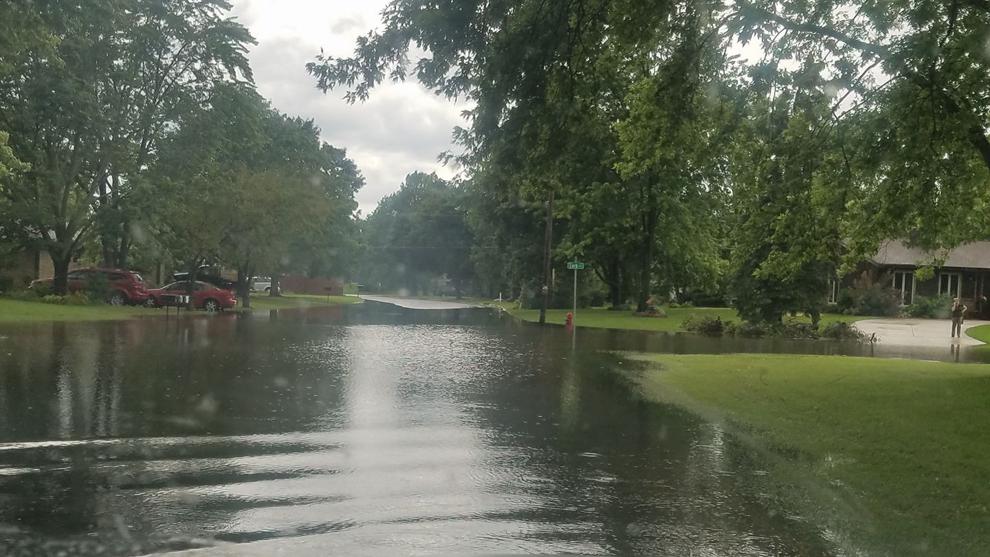 Schemmer Street Burlington