We are talking to each other less; that much is obvious to most during the pandemic.
Bars have been closed or are socially distanced. Sporting events have been canceled. Parks sometimes come with restrictions. School isn't happening as it normally does. Some are afraid to even see friends or family in person.
In the months leading up to the pandemic, Wisconsinites were averaging per day around 2.9 "close human interactions" — meaning "in-person interactions that last longer than 5 minutes." That number tends to be higher in the summer months, since winter weather tends to keep Midwesterners inside their own homes.
When COVID-19 struck and in the first weeks of the since-overturned Safer at Home order, interactions plummeted to below 0.75 interactions per day, according to cellphone data reviewed by TOP Data, a data analytics company. Wisconsinites' interactions have climbed a bit in the weeks since, back to an average of around 1.75 "close human interactions" per day, a rate still considerably below the norm.
Similar trends are seen in virtually every other U.S. state — there was a sharp drop-off in interactions in mid-to-late March, then averages slowly climbed back while still remaining below previous rates — according to TOP Data's study.
The loss of these interactions, and the associated loss of psycho-emotional stimulus caused by missing out on these interactions, isn't good for people's mental health. But there are ways to cope.
The Journal Times spoke with two psychology experts who provided context to the effects of missing out on person-to-person interaction, what long-term stress and loneliness can do to someone's body, and provided strategies to dealing with the pandemic's emotional toll.
Touch, pets, stress and feeling alone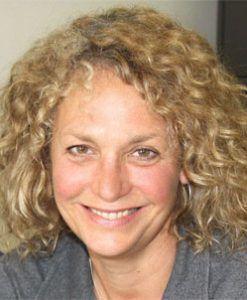 "Between adults, touch is important," she said. Touch can't be replaced by a phone conversation.
She also said that if someone is in pain, emotional or physical, the negative feelings associated with that pain can be lessened if they have someone else's hand or arm to hold onto.
That's one of the reasons that pets can be so mentally beneficial during the pandemic, because a dog or a cat or a bird or a rabbit can fill that void of needing touch. Adoption centers, pet stores and breeders have reported booms in sales and adoptions of pets throughout the pandemic.
Face-to-face interaction usually leads to our brains releasing cortisol, a chemical that counteracts stress and creates feelings of relaxation.
Without those interactions, it becomes easier to feel stressed out.
Having that feeling for too long can lead to a condition known as "chronic stress," which can carry with it symptoms of depression, anxiety, high blood pressure and a weakened immune system.
This can be compounded by feelings of isolation.
Studies of people who were forced into quarantine during other, smaller-scale but still deadly outbreaks like H1N1 and SARS have also shown that isolation oftentimes leads to higher rates of substance abuse and an increased likelihood of developing other mental health problems.
Not everyone has felt this mental downturn, Niedenthal pointed out. Some parents who may be accustomed to being alone for much of the day are now getting more social interaction since their adult children may be staying at home again while working from their computers or going to college online. She pointed out that family dinners might be more common in some households since it is more difficult to go out.
"The problem is really for people for whom have nobody else in their house … and can't go out and have the social interactions they're used to having," Niedenthal said. "Those are the people who are really vulnerable right now."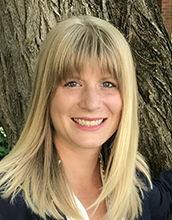 One thing that Dr. Karen Smith, a post-doctoral scholar at UW-Madison's Child Emotion Lab, said is tough to fix is the "lack of predictability" that the pandemic has brought.
During the pandemic, Smith said that many have been attacked by thoughts like "Will I lose my job?" or "What government rules are going to change?" or "When will I get to see my friends again?" or "When might someone I love get sick?"
Those feelings, even if they might be unfounded in certain situations, can lead to someone feeling overwhelmed and alone.
Smith pointed to a study where mice would be subjected to repeated electric shocks. However, half of the mice would get a warning (usually in the form of a flashing light or a noise) before every shock while the other mice wouldn't know when it was coming. The mice that got the warning showed little change in their behavior once the experiment began. But the other mice, which never knew when the shocks were coming, showed continual signs of increased stress, apparently because the rodents never knew when the pain was coming and would be anxious waiting for it to arrive.
Taking control
To counteract feelings of lack of control, Smith suggested making sure to take control of the things you can, whether that's planning quality meals or making sure to take a daily walk for yourself or instituting a reliable routine.
"Small little interventions," she said, "have helped alleviate stress over real-life events."
On top of that, how we perceive our situations oftentimes matters more than what is actually going on. One of the things that can make a big difference in your mental health is acceptance — acknowledging that you are feeling stressed and alone and that those feelings are normal, according to Smith.
"It is important to recognize that stress in and of itself is not a bad thing. It's not bad to feel bad about the situation we are in. It is a pandemic," Smith said.
"Social support and having high-quality social relationships is incredibly important for us as social creatures," she continued, but added a caveat: "When we think about long-term effects of lack of social support or feelings of social isolation, it's not about the number of relationships you have or counting the number of interactions you have: It's how you actually perceive those relationships."
In short: If we feel like we are getting the support we need, then we will tend to feel better, even if we are interacting with fewer people.
Get local news delivered to your inbox!
Subscribe to our Daily Headlines newsletter.