WATERFORD — Village Administrator Zeke Jackson, in a since-deleted Facebook comment posted to a public group, accused two Town of Waterford Board members of going to "meetings to conduct public business while intoxicated," screen captures of the comment show.
At least one of the Town Board members is now considering bringing a slander or defamation lawsuit against Jackson and is calling on the Village Board to fire him. Village trustees are also discussing how to respond to Jackson's behavior.
Jackson's comment reads, in part: "(Town Chairman) Tom Hincz is a liar. And a drunk…and he shows up to meetings drunk. I've been beside him when he is drunk at meetings. … (Town Supervisor) Nick Draskovich showed up, and spoke, at our village board meeting absolutely drunk a few weeks ago. Many witnesses."
Jackson, when informed The Journal Times had been sent the screenshots of his comment, did not deny posting the comment. He changed the subject and spoke for several minutes about his fiery memo before hanging up.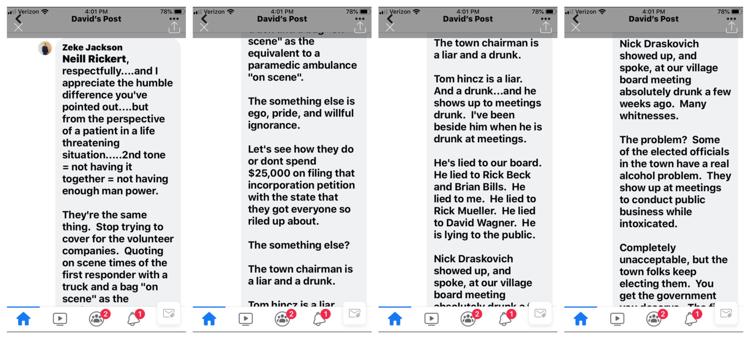 The Facebook comment — posted in a group that is active against the Town Board's decision to cancel the fire and EMS contract with the village — is also consistent with an allegation Jackson made during Monday's Village Board meeting when he said a town supervisor spoke at a Village Board meeting "with reports from several of his own constituents that he stood at this microphone intoxicated and addressed us. That was openly talked about."
Draskovich spoke at an Oct. 21 meeting. It is not clear when Jackson posted the Facebook comment or when it was deleted.
Legal action
In a phone call Thursday morning, Draskovich said he was aware of the allegations and was meeting with attorneys to possibly bring forth a slander or defamation lawsuit against Jackson. Hincz declined to say if he was considering the same.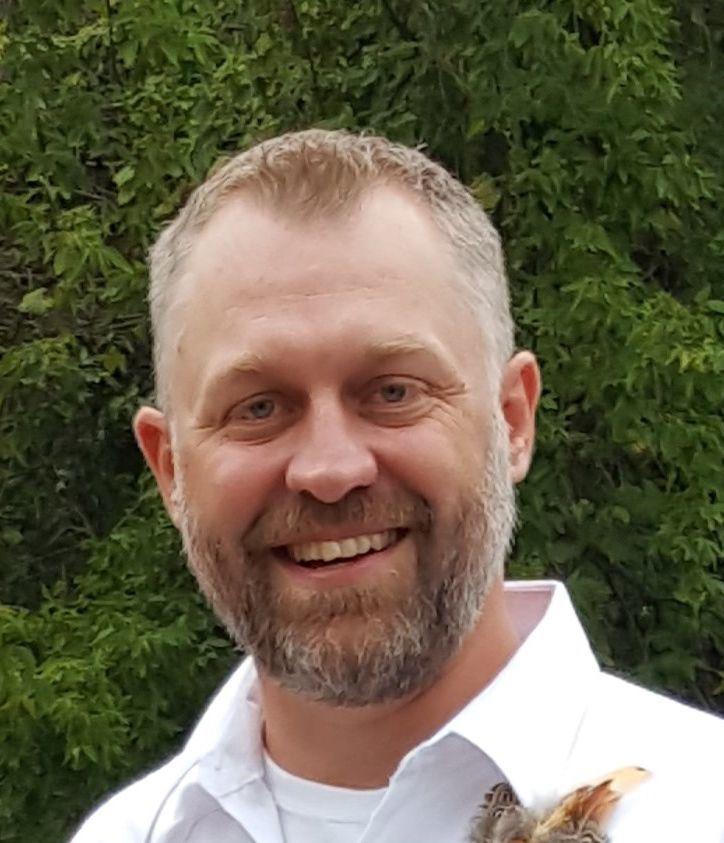 "I am currently seeking legal action," Draskovich said. "The statements are not true and are very hurtful to myself and my family, and my integrity. I've been a lifelong resident (of the Town of Waterford) and I put my heart and soul into the decisions that I make on the Town Board and what I do for the town."
Draskovich's wife, Debra, also sent an email to the entire Village Board on Wednesday including different screenshots of the same comment. That email was obtained by The Journal Times Thursday.
"If the Village has any desire making peace or uniting the community now or in the future, the first step is putting an end to the destructive behaviors such as those recently performed by Mr. Jackson," Debra Draskovich wrote to the Village Board.
Nick Draskovich said he would like to see the Village Board fire Jackson.
You have free articles remaining.
"An employee of a municipality making these types of comments and accusations should no longer be employed in the municipal entity," Draskovich said.
Hincz, who has been in office at a municipal or county level for eight years, said he has never been intoxicated at a public meeting.
"I think you are seeing what we're dealing with here," Hincz said. "He (Jackson) has got his clock unwound somewhere. It's not worth responding to. People know me and Nick, and that doesn't happen."
Trustees respond
The Journal Times sent the screenshots to Village Board members Thursday morning and asked if trustees planned to issue any formal reprimand.
Village Trustee Troy McReynolds condemned Jackson's actions in a statement Thursday afternoon but stressed that the comments should not be taken as the official view of the full board.
"Statements and social media posts made by our village administrator were very unprofessional and totally unacceptable," McReynolds said. Any possible disciplinary action toward Jackson is "an internal matter that the board will deal with," he added.
Village President Don Houston declined to take a stance on Jackson's comments late Thursday morning.
"Some people think 'drunk' is having a few drinks, some people say 'drunk' is over the legal limit," Houston said. "That's all debatable, and that was his opinion. As far as any action, whether it should have been said in public — his opinion — maybe, maybe not. That's totally debatable."
Village Trustee Bob Nash said Thursday morning that the Village Board would "take up this issue today internally" but did not immediately have further comment.
"Zeke has the right of freedom of speech. However, sometimes that freedom can draw consequences," Village Trustee Andy Ewert said in an email. "The full board would need to look at his actions and a decision would be made to move forward or not. … It's unfortunate that these comments were made at all."
Ewert added that he "stand(s) behind Mr. Jackson as the Administrator of Waterford."
Village trustees Tammy Pollnow, Brent Hess and Pat Goldammer did not immediately respond to an email or phone call.
"If the Village Board can't handle their administrator, then what's he doing here?" Hincz said. "That's what it's come down to."