CALEDONIA — Three new condominium buildings are now officially coming to Caledonia, part of a project that has been floating around for a while, a project which will eliminate lakeside parcels that have sat unused for decades.
Construction plans for phase 1 of the Water's Edge Condominium Development were approved at the Caledonia Village Board meeting Monday for three, 73-unit, 5-story condos located at 5915, 5919 and 5945 Water's Edge Drive, formerly Erie Street, in Caledonia.
These locations include the former Olympia Brown School/R.E.A.L. School and former Western Publishing Co. Creative Center, now owned by the Village of Caledonia. The latter has been vacant since the mid-1990s.
The sign for the abandoned Western Publishing Creative Center is pictured, overtaken by wildlife last November. The building behind it has sat…
CALEDONIA — The transformation of dilapidated property into lakefront homes is closer to fruition after an agreement was reached between the v…
A West Allis company wants to develop 280 total condominium residential units on the 20-acre lakefront site — inclusive of 64 townhomes and 216 multi-family units — in addition to three six-story, 72-unit lakefront towers and 18 townhouses.
The project is led by West Allis-based Cardinal Capital Management Inc., under the limited liability company CCM-Caledonia. The projected start of construction on the six-story condominiums has been set for later this year, and the projected end date for the entire project is 2027.
Cardinal Capital also is slated to redevelop the former Porters site in Downtown Racine.
The project includes 269 total condominium units on the 20-acre lakefront site, inclusive of 50 townhomes and 219 multi-family units. To reach those totals, the company is planning to build three 5-story, 73-unit lakefront towers that would encompass 174 one- and 39 two-bedroom units and six three-bedroom units; in addition to 20 townhouse buildings encompassing 10 two-bedroom and 40 two-bedroom and den units housed in a mix of 10 three-plex and 10 two-plex buildings.
The village's plans for phase 1 call for such buildings that are not to exceed 95 feet tall. The buildings are to include five stories for residential living and one exposed story for underground parking. The building exterior will consist primarily of white metal panels, wood siding and glass. The lot sizes are 1.9 acres, 2.2 acres and 15.9 acres.
The development is to include underground and surface parking for a total of 90 stalls per building. An access road is planned on the south side of the site to provide southern access to the property.
Additionally, clubhouse and pool construction is planned in the southeastern portion of the site.
The revised plan addresses emergency service vehicle access, Siena Center access and impact to the primary environmental corridor.
Discussion
Trustee Fran Martin asked if the condos were going to be high-, medium- or low- end.
"The anticipation was, when we embarked on this endeavor, that we would have some high-end buildings," Martin said.
Development Director Peter Wagner said the condos are supposed to be a market-rate development.
Trustee Tom Weatherston said he asked CCM-Caledonia, LLC about pricing because he's interested in the units.
"He said the prices have not been set yet, but he hinted it'd be well over $300,000 at the top unit … I'd call it pretty high-end for 1,200 square feet," Weatherston said.
Village President Jim Dobbs said these are designed as condos, but if the condos aren't sold right away, they will be rented.
Dobbs said although a public hearing wasn't set aside for this topic during Monday's meeting, he allowed quick questions from the audience.
Caledonia resident Angelo Trentadue asked if these would be high-end or not; he said he was unaware that the condos could be rented. He additionally asked if Four And A Half Mile Road or Five And A Half Mile Road would be extended, or if Erie Street had to be remodeled to accommodate the development.
Dobbs said the plans are to "punch Five Mile through at some point when it starts to grow. But keep in mind, the traffic will not be any worse than it was with a school or business there."
The school or business in question was the former Olympia Brown School/R.E.A.L. School and Western Publishing Co. Creative Center. Plans are to extend Five Mile Road to the west, Dobbs said.
The first motion to approve construction plans came by Weatherston and was seconded by Trustee Kevin Wanggaard. The motion was unanimously approved by the board, 7-0.
Photos: Park High School graduation 2021
Wearing pride
Smiling faces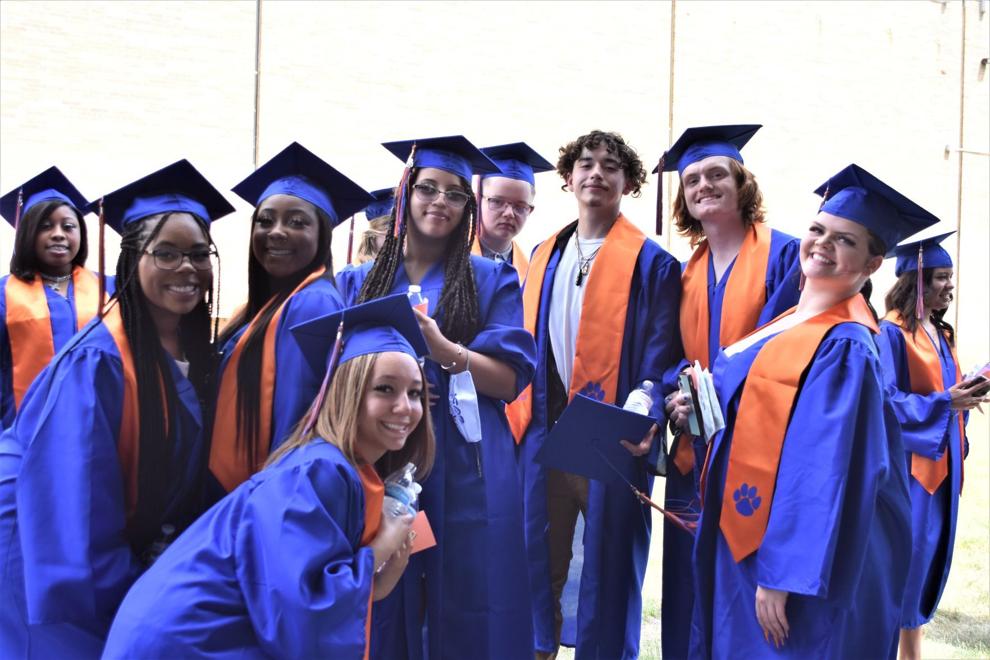 Blue and orange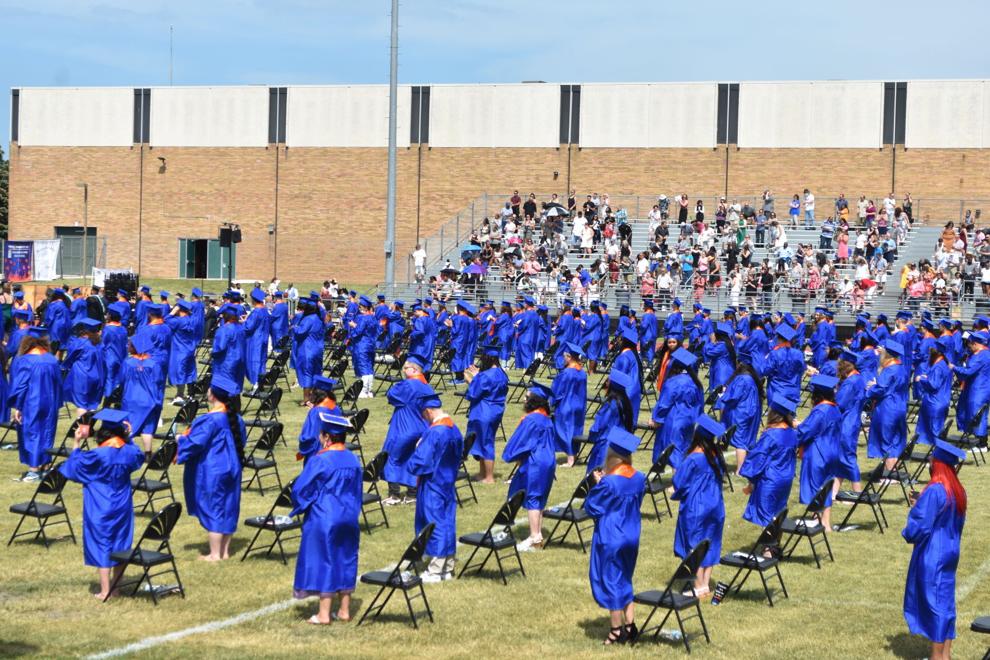 Proud family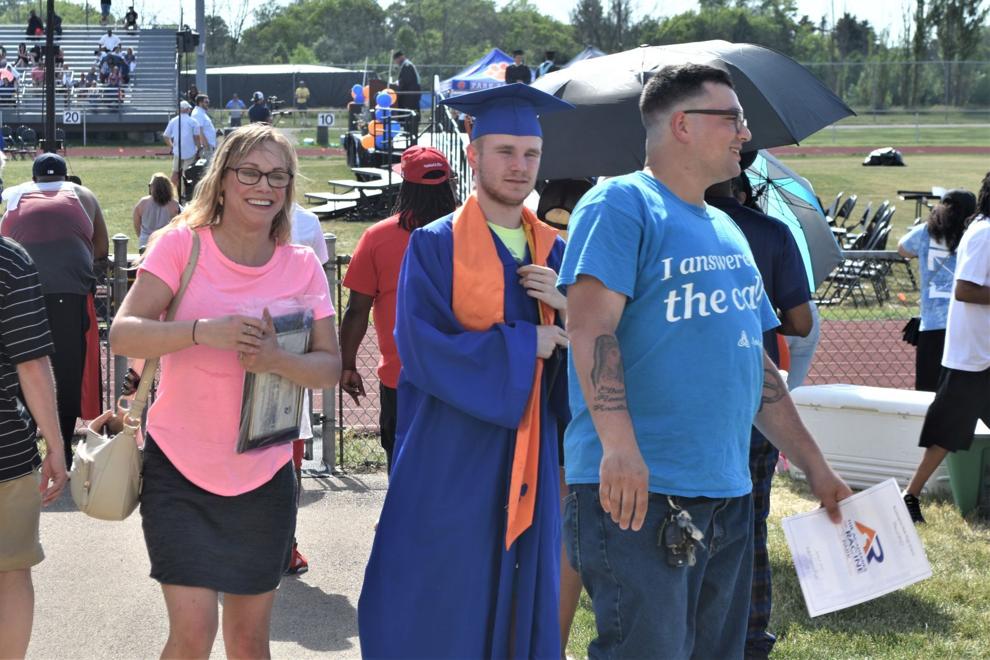 "I'm proud of you"
CELEBRATING GRADUATION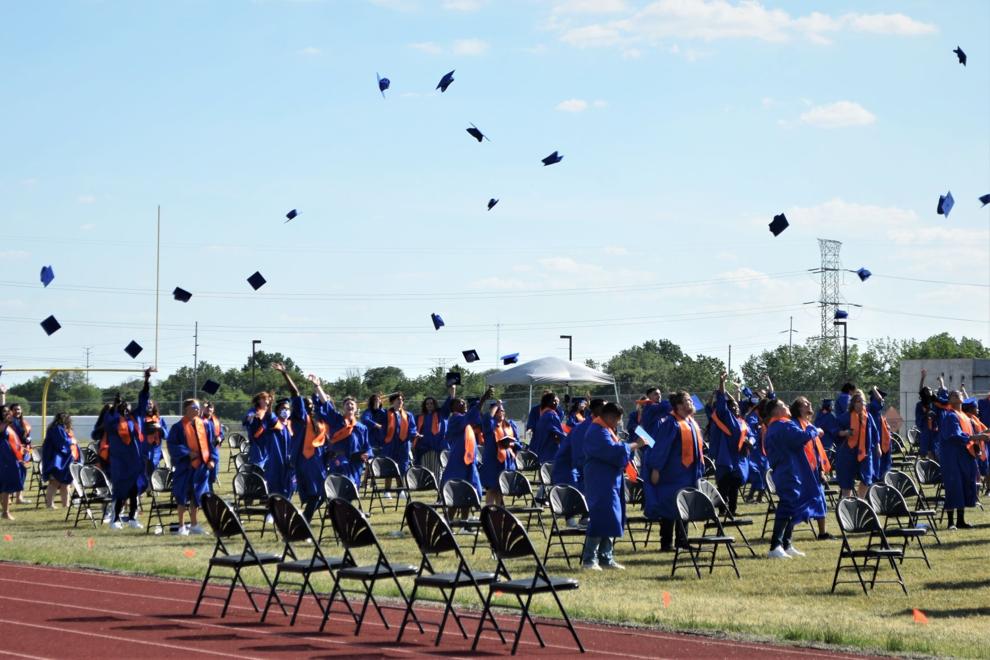 Heading out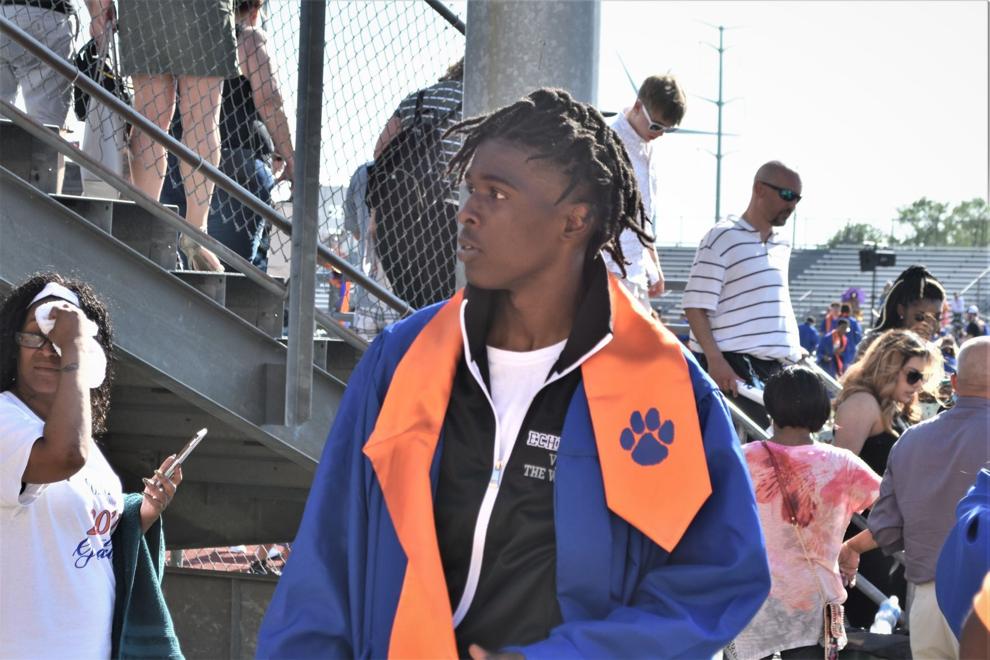 "Baddest graduate, period"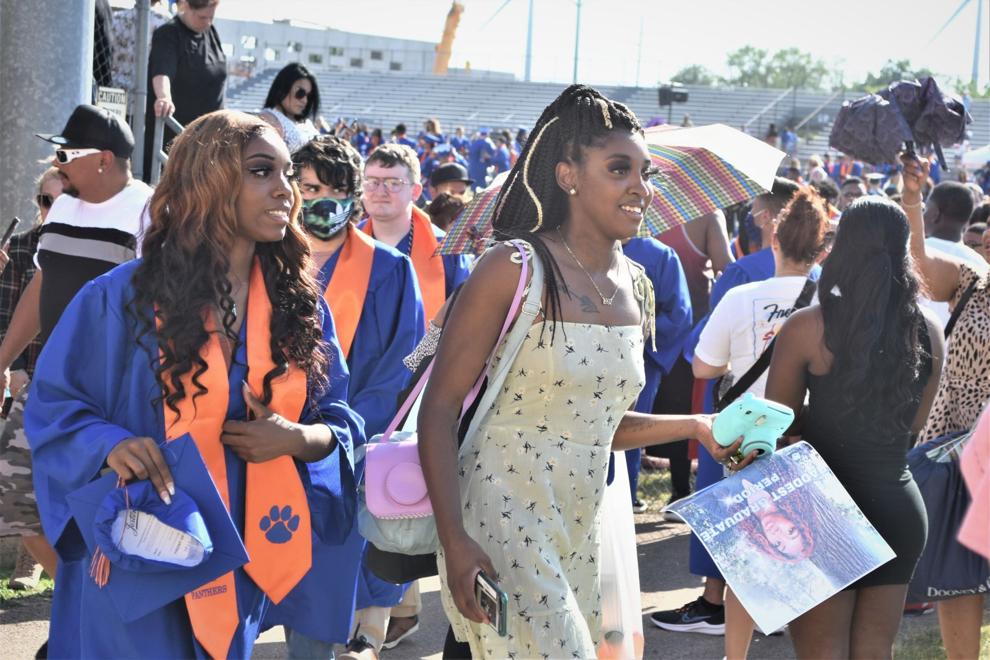 Cool blue shades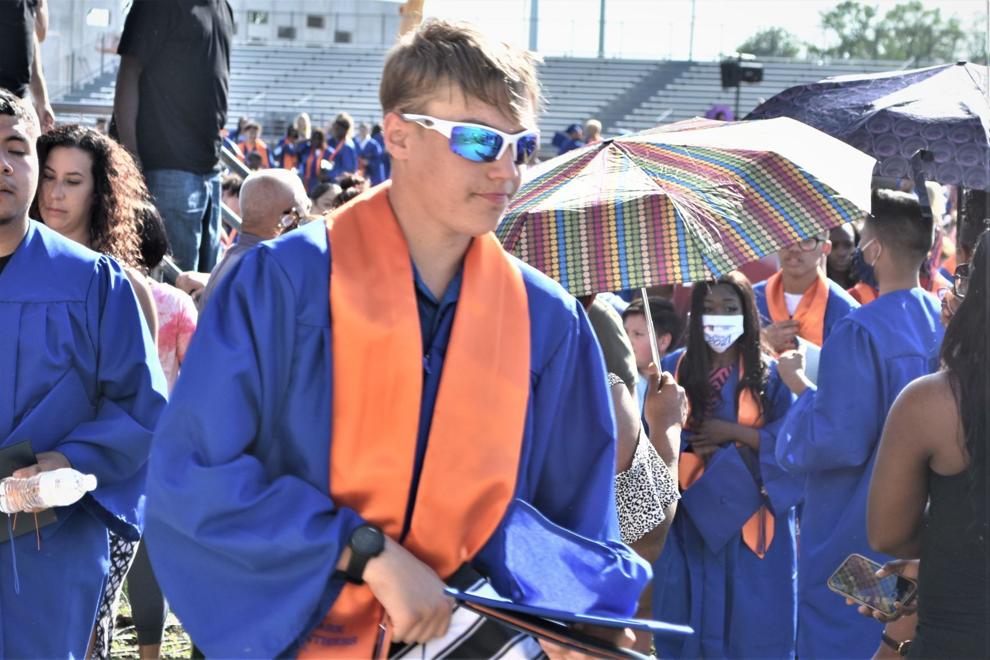 Sharing a hug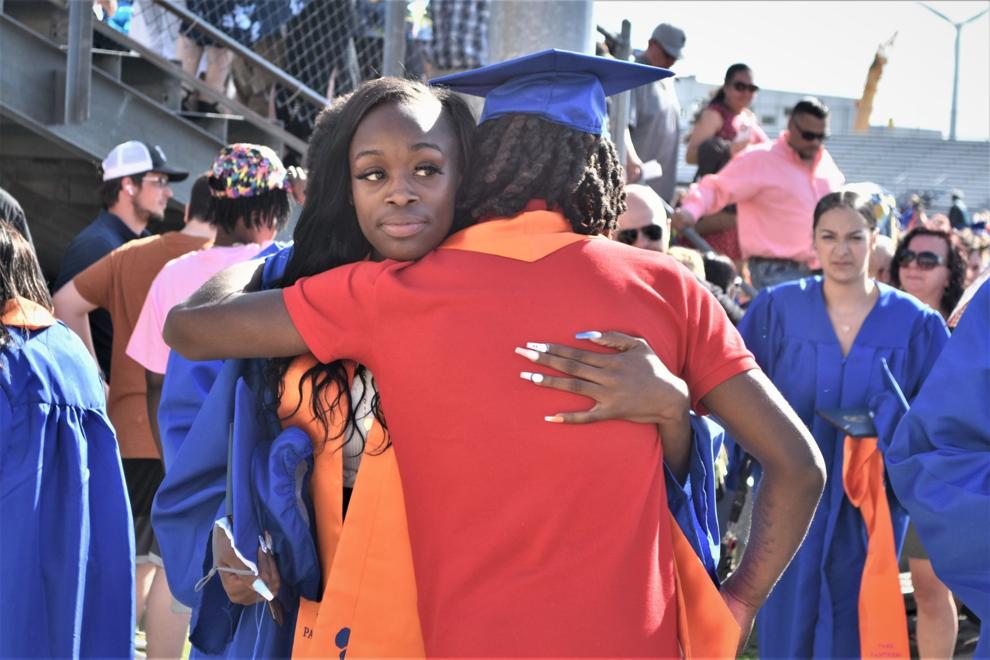 A little supporter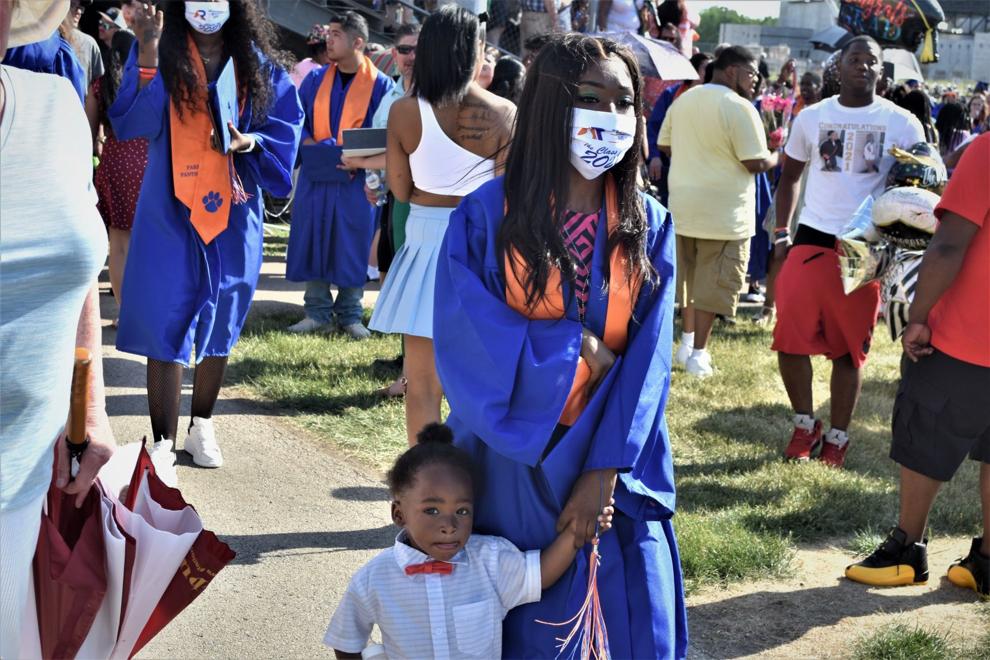 Reunited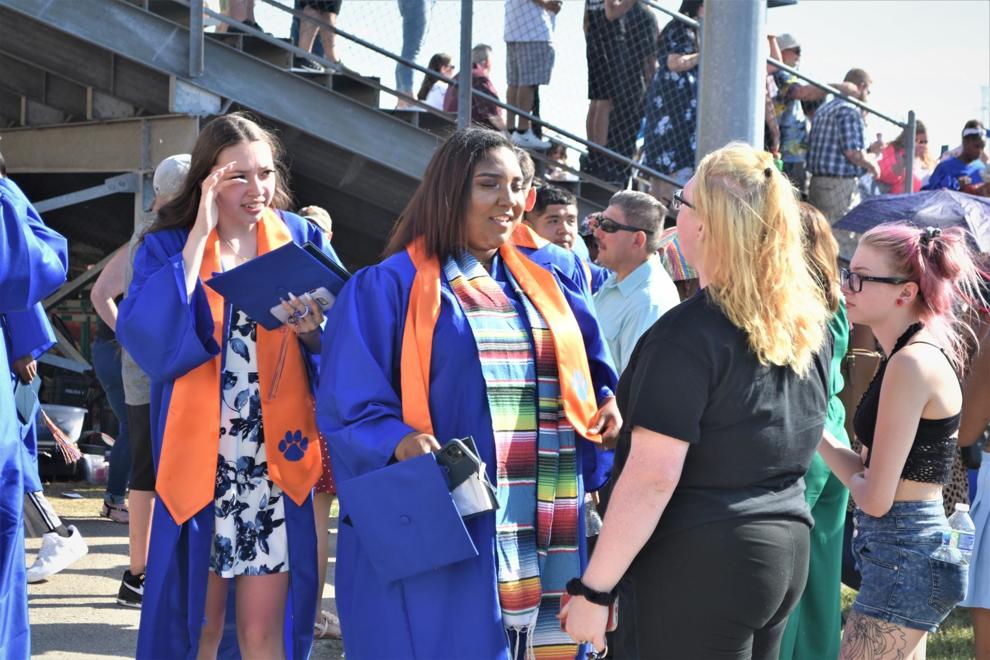 Cap be gone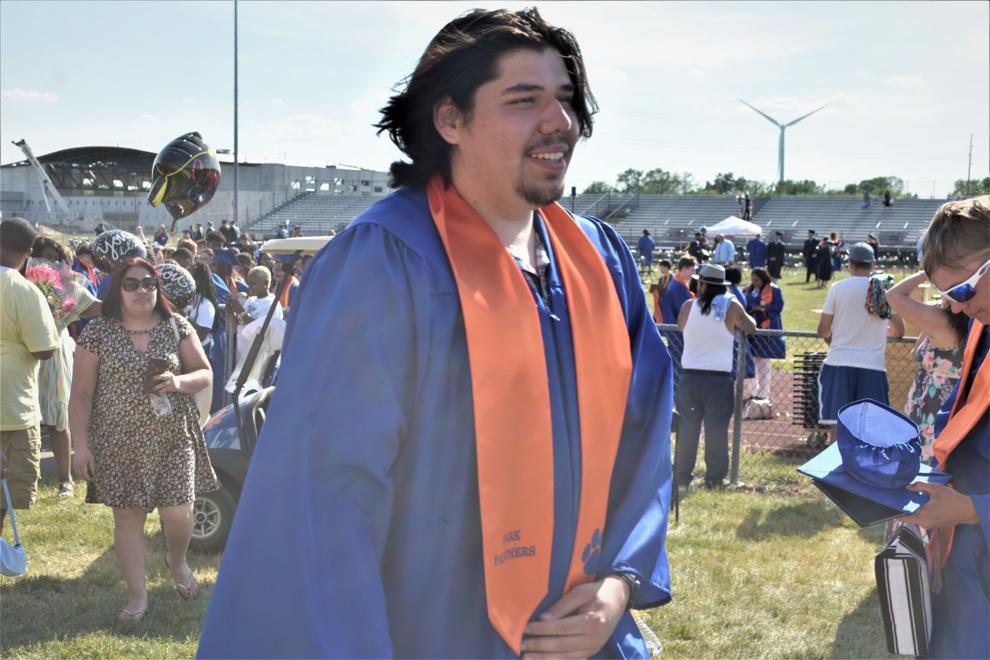 The biggest smile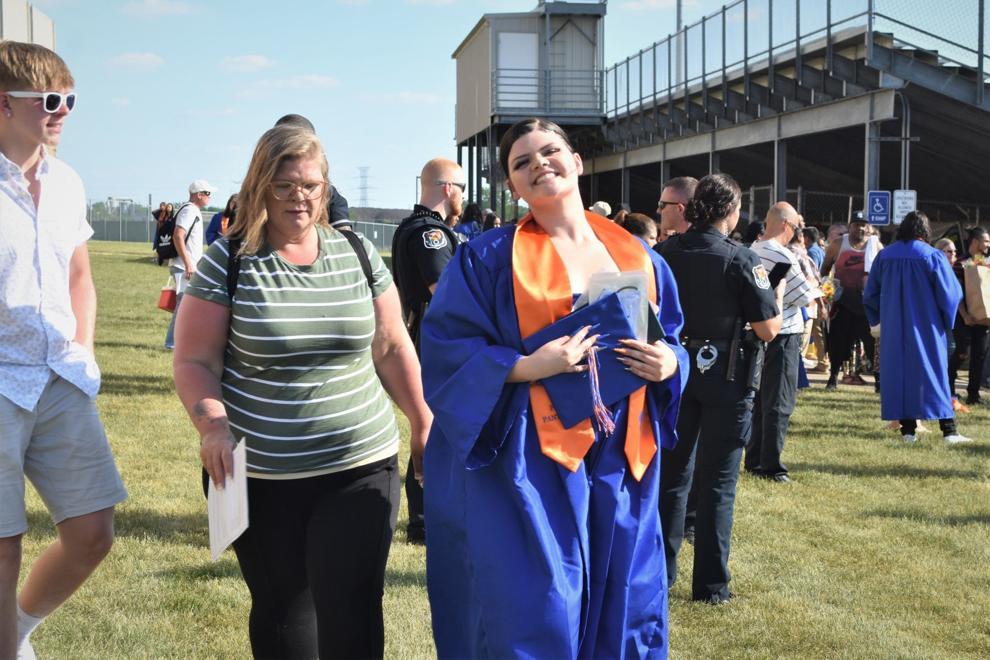 Photo opportunity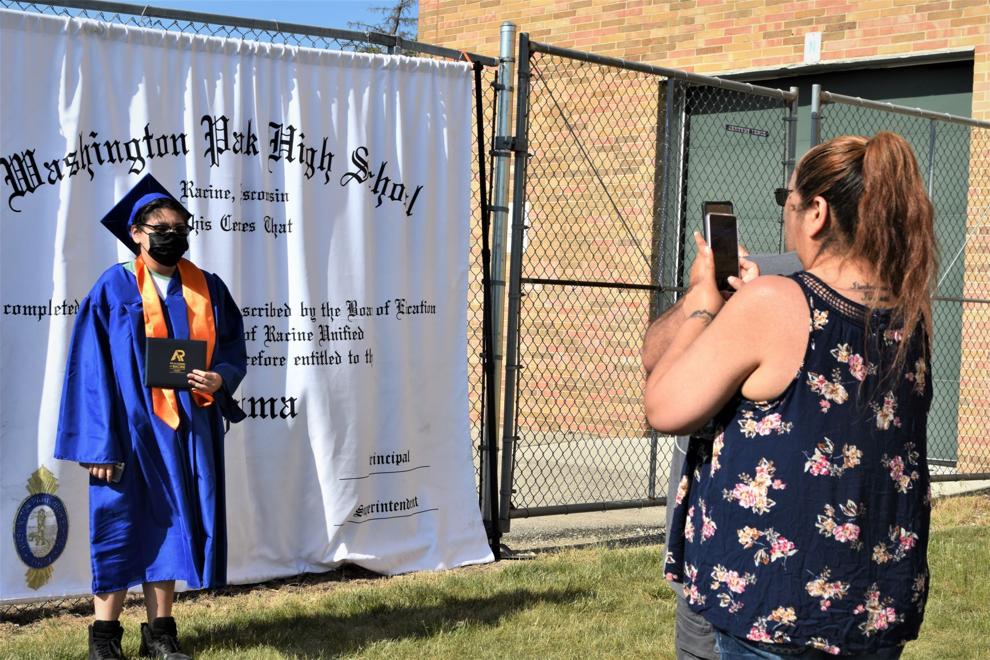 A nice photo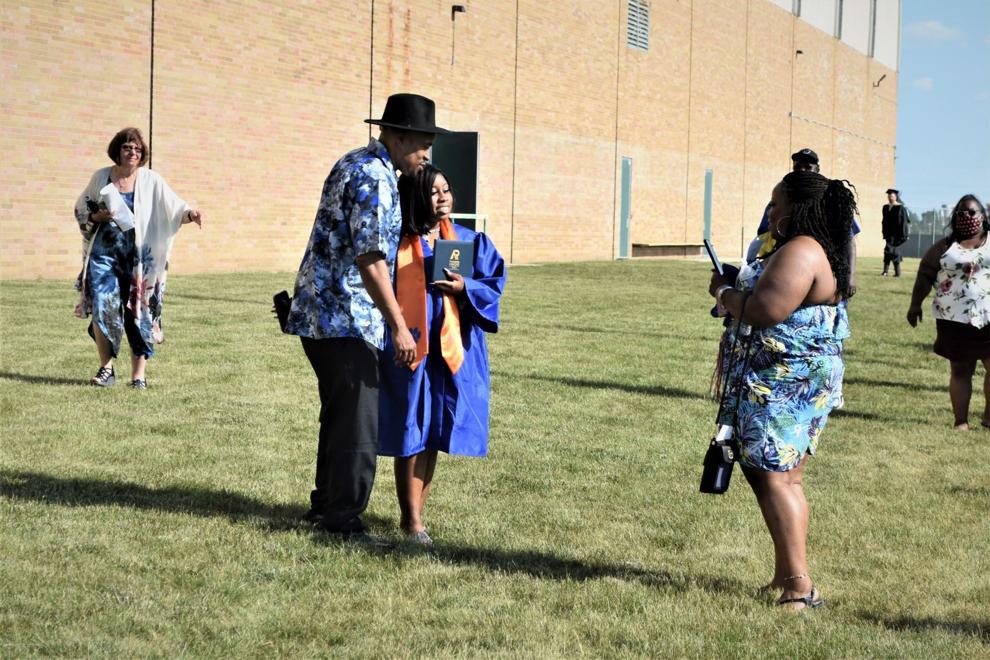 MORE CELEBRATING TO COME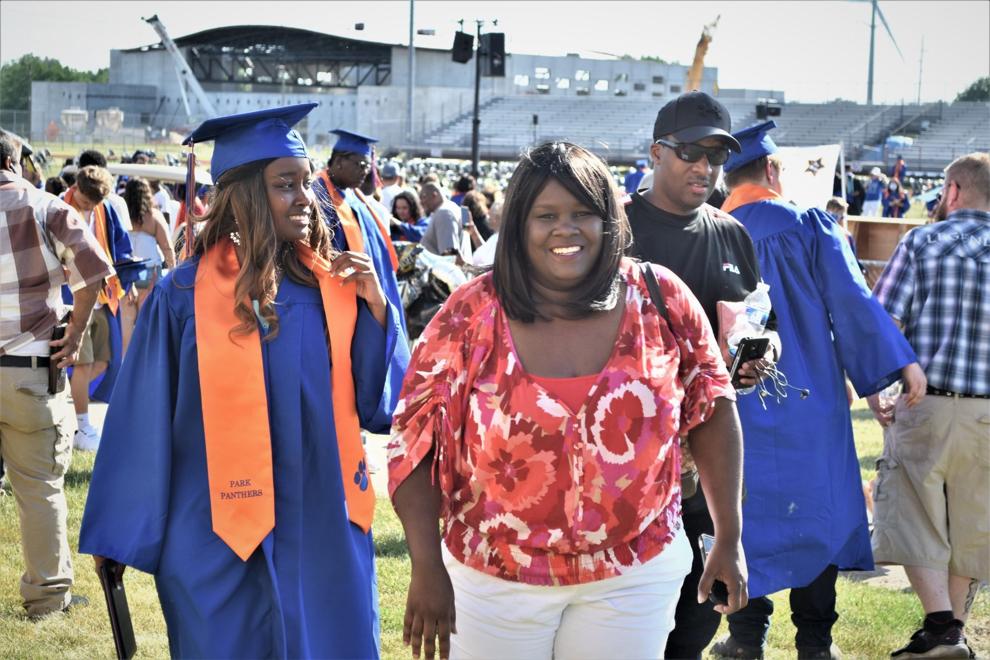 They got her flowers