Gifford Elementary School students have found inspiration and a faraway friend in Jamaican recording artist Papa Michigan.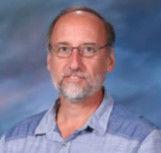 Music teacher Jack Senzig perused hundreds of music videos before he discovered Papa Michigan's "Jamaica Dance." Senzig knew immediately that "Jamaica Dance" was the video he wanted his third through fifth grade students at Gifford Elementary School to study.
The video was a perfect way to teach his students about artistic choices, Senzig said, like the setting for the dancers in front of colorful murals in downtown Kingston, the capital and largest city in the island nation. The video clearly demonstrated the time period it was filmed in, during the pandemic, with dancers social distancing and some of them wearing masks. And it portrayed a feeling of fun and happiness, amid the difficult year.
When Senzig reached out to Papa Michigan to ask permission to edit a "kid friendly" version of his music video, the teacher didn't expect a response. Papa Michigan had created the song for a national Jamaican festival in summer 2020, where he came in second place. Not only did Papa Michigan give Senzig the go ahead to edit the video, but he also filmed a shoutout video to the Gifford students, informing them about his artistic choices.
"It brought me to tears that he cared so much about kids so far away," Senzig said. "It's moving to know that this man has a heart that equates to the Jamaican code of loving everyone."
An unexpected friendship
In a Zoom interview, Papa Michigan said he might have heard of Wisconsin before Senzig reached out, and might have even passed by during a United States tour but had never stopped.
"It was great," Papa Michigan said of Senzig contacting him. "It was out of left field."
The recording artist said he responded to Senzig because of his love of children.
"I hope they know there's another world out there with people who love them even though they're so far away," Michigan said.
Papa Michigan added that he was "deeply humbled" by Senzig's choice to use his video as an example.
Dancing to the music
After learning from Papa Michigan's creative choices, Senzig's third through fifth grade students made their own music videos for "Jamaica Dance."
The song invites listeners to "Forget about your troubles" and "Bubble, baby, bubble."
In his video, fifth grader Nolan Stikl plays a video game to the beat of the music and then dances in celebration of how well he did in the game. This was a way for Stikl to show his love of both gaming and dance.
"My favorite part was making up my own dance," Stikl said. "It's fun to express creativity through dancing."
Tessa Collum, also in fifth grade, connected Papa Michigan's words "Bubble, baby, bubble" to NBA athletes living in their "bubbles" to protect themselves from COVID-19. In her video, Collum dribbles a basketball to the beat of the song and sinks a shot at the end.
"I don't like dancing, so I did what I love and that's basketball," Collum said.
Fifth grader Taelyn Sikora put her dancing puppet in front of a Disney World backdrop, because it's one of her "favorite places to be."
"I learned that it's good to be creative and to stand out and be unique with your choices," Sikora said of her experience creating her own music video.
Visit could be upcoming
The unlikely connection between the Gifford students and Papa Michigan is something that stands out in Jamaica as well. Their work together has been featured in The Gleaner, a news publication in Kingston and on Jamaica's CVM television news channel.
Papa Michigan said that he is always happy to have new fans, especially children. He welcomed them to visit Jamaica's beaches, eat its foods and to reach out to him if they visit. And he promised to stop by Racine to "meet all these beautiful kids."
Papa Michigan's name doesn't come from Wisconsin's neighboring state, but from a tractor whose company name included the word. A friend told him he should take the name since he was "strong and powerful" like the tractor.
Stikl said that through this process he discovered that other cultures create good music.
"Other cultures inspire me to dance," he said.
Sikora agreed that it feels good to learn about other cultures.
"It feels good that I get to learn more about Jamaica," she said. "I didn't even know it existed before I watched the video."
Senzig and Papa Michigan are in the process of finding a non-profit to facilitate a fundraiser for virtual learning technology for Jamaican students, many of whom don't have access to remote learning during the pandemic because they don't have the required devices.
"Music," Senzig said, "supersedes many boundaries."