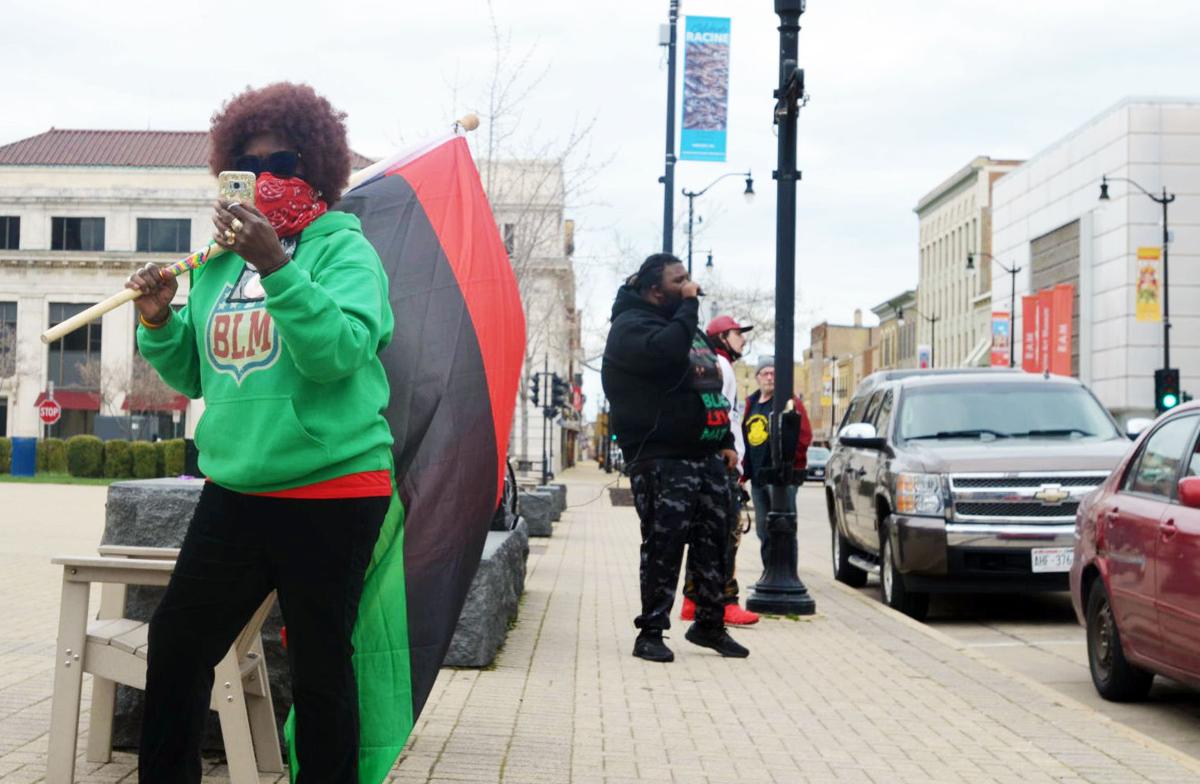 This story has been updated since its original publication to include that Kim Potter, the now-former police officer who fatally shot Daunte Wright, faces criminal charges. It also has been updated to include more information about the warrant that was reportedly out for Wright's arrest, and whether he knew about it.RACINE — On Tuesday evening, about 30 marchers in Downtown Racine showed solidarity with the Twin Cities and Brooklyn Center, Minnesota, after the fatal police shooting of Daunte Wright in Brooklyn Center on Sunday.
Wright's death, which video and police statements indicate occurred because now-former Officer Kim Potter pulled out her handgun and fired when she meant to draw her taser, has quickly sent ripples across the country, reminiscent of the movement that began last year after the death of George Floyd in Minneapolis police custody.
Potter, along with the chief of the Brooklyn Center Police Department, resigned Tuesday. On Wednesday, Washington County (Minnesota) Attorney Pete Orput announced that Potter would be charged with second-degree manslaughter.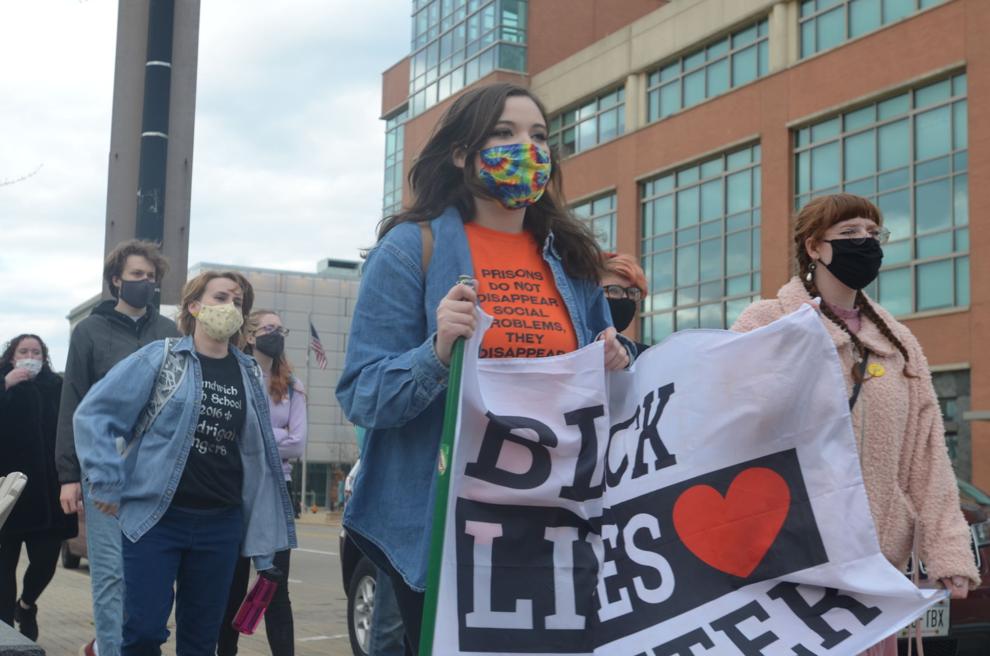 Tuesday's march in Racine was organized by Change is Coming, a local group dedicated to social justice. Marchers gathered at 5 p.m. Tuesday on Monument Square before they chanted through the city's streets.
A small motorcade drove alongside the marchers, similar to how many protests occurred last year.
Xavier Simmons, a leader of Change is Coming, told the group of marchers before they set out: "We're gonna march all night."
Simmons said the group came together to show solidarity with Minnesota against police brutality and to support Wright.
"It hit home today when I heard about how he was labeled and treated," Simmons, who has been the leader of numerous protests in the county for about a year.
"He was just a target because he was black. I'm black," Simmons continued. "I'm tired of being targeted. I'm tired of adding names to this list." Simmons is referring to the list of black people killed by police, including Ty'Rese West and Donte Shannon, two young men from Racine shot and killed while fleeing from police, both of whom police say were armed when they were killed.
Valerie Norberlyn and her daughter, Shayla, were in attendance for the protest.
"I don't stand against cops, but police should have better training," Norberlyn said. "I would be heartbroken if it happened to my daughter."
Shayla, 13, was wearing a T-shirt with an air freshener logo on it, referencing the air freshener that was hanging from Wright's car's rearview mirror when he was killed. Tim Gannon, who had been chief of the Brooklyn Center Police Department but retired after the death of Wright, said Wright was pulled over for a traffic violation, after which officers were told there was a warrant for Wright's arrest — although it's not clear if Wright knew there was a warrant out for his arrest after he reportedly missed an April 2 virtual court hearing.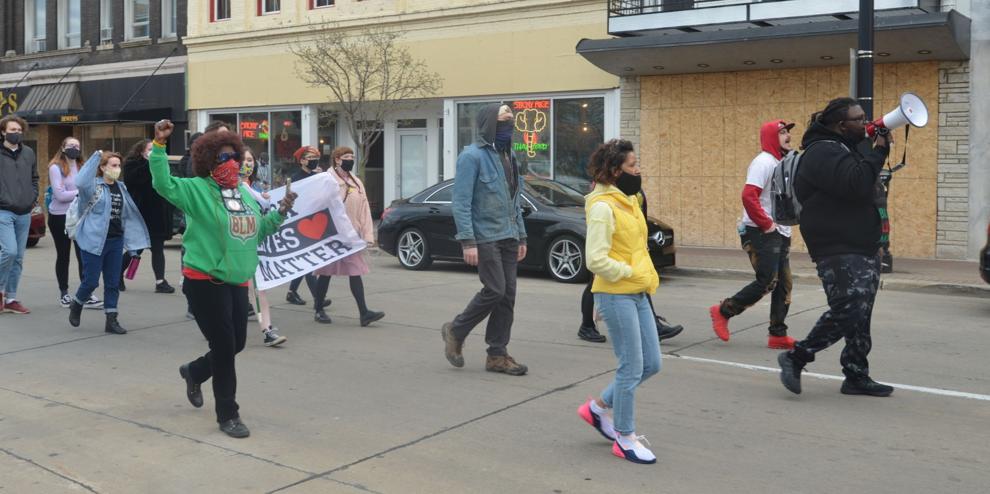 Elected Democrats react
Rep. Greta Neubauer, D-Racine, released a statement Tuesday addressing the death of Wright.
"We cannot accept this. We must continue to fight for black lives," Neubauer said. "My thoughts are with Daunte Wright, his family, his community, and with every person struggling to process this newest tragedy in the long history of violence against black people in our nation."
In a tweet Monday, U.S. Rep. Mark Pocan, D-Wis., said "Daunte Wright should be alive today. It doesn't matter if he got pulled over for an air freshener or for expired license tags — he should be alive.
"Police violence against black people isn't an accident — it's systemic in a broken policing system."
Daunte Wright should be alive today.

It doesn't matter if he got pulled over for an air freshener or for expired license tags—he should be alive.

Police violence against Black people isn't an accident—it's systemic in a broken policing system.

His family deserves justice. pic.twitter.com/ds0ADp6Req

— Rep. Mark Pocan (@repmarkpocan) April 12, 2021