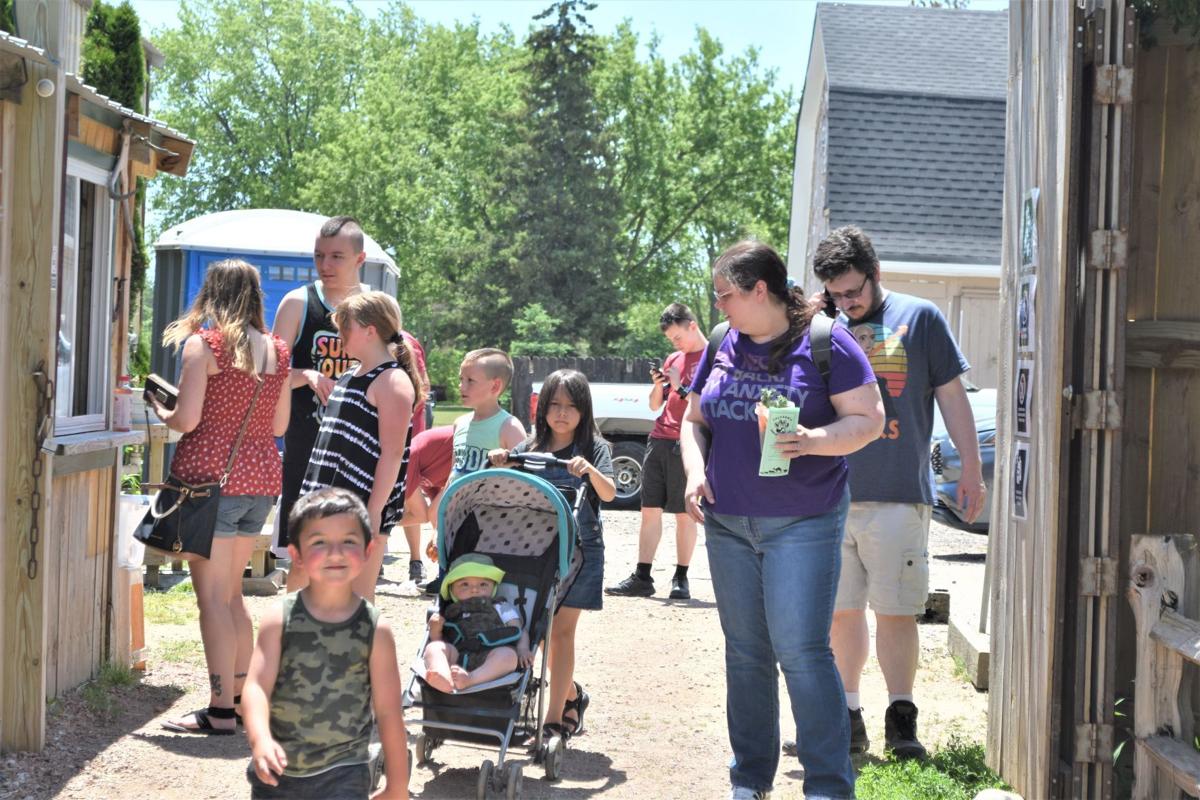 CALEDONIA — Just a few months after Jo-Don Farms' closure was reported, its former employees have finally opened the new attraction they had planned for its site: the Caledonia Zoological Park.
Just $1 gives you full access for 6 months to exclusive content from The Journal Times and journaltimes.com. The incredible deal won't last lo…
Caledonia Zoo, located at 5907 Nicholson Road, the same site as Jo-Don Farms, opened Memorial Day weekend. Its hours are Saturdays and Sundays from 10 a.m. to 4 p.m.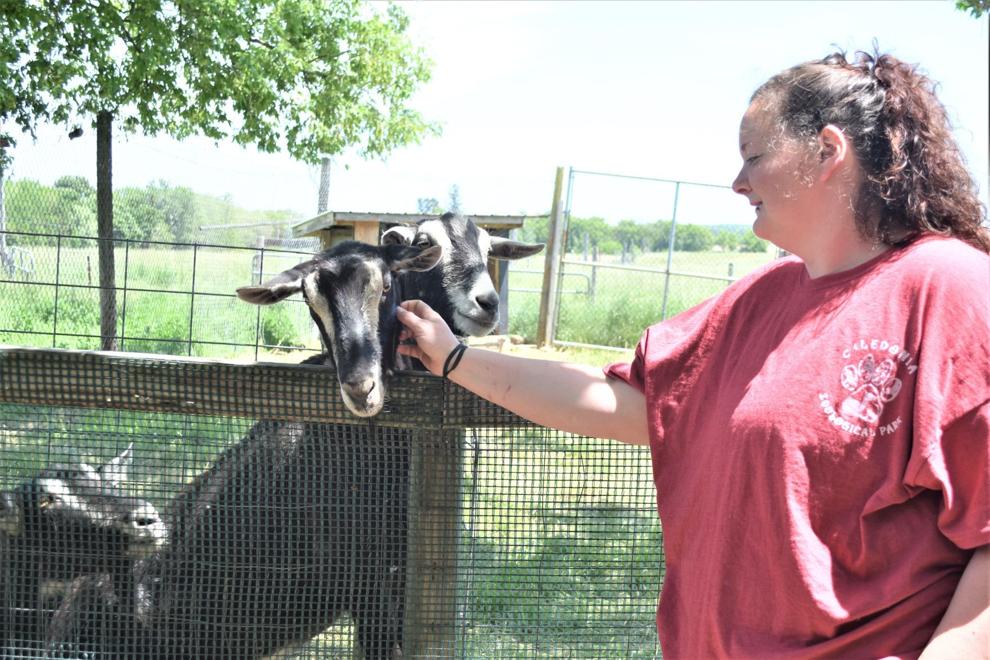 It doesn't house as many animals as Jo-Don Farms did, said co-owner Cody Zibung — who remembered Jo-Don having anywhere from 250 to 300 animals before she left in 2019 — but the new zoo offers more diversity.
From a new African crested porcupine to an ancient emu to a pair of alpaca girls, Caledonia Zoo has about 30 furry (and prickly and scaly) residents with some on the way, like a wild raccoon exhibit.
Zibung said the crew has been trying to get some of the animals from Jo-Don Farms back — the animals were all rehomed when the closure was reported — but, for now, they are focusing on making sure the zoo's new inhabitants are comfortable.
"We have large enclosures, and we're going to keep adding enrichment — behavioral, mental, environmental — so they're actively engaged and happy in their environment," said Sylvia Minnis, another co-owner of the zoo.
For example, on Saturday, the zoo's second weekend open and also the first time southeastern Wisconsin saw 90-degree temperatures for the year, the crew gave the animals frozen treats to keep them cool.
Minnis said the animals' health and well-being are number one. "We're hoping, as we move on, we can do some fun, educational things for the community," she said.
'We enjoy it'
There are six co-owners of Caledonia Zoo; four of them are former employees of Jo-Don and two of them worked closely with Jo-Don for years, Zibung said. The co-owners are aided by a "solid" group of volunteers who help out with everyday maintenance.
"We all really love it, working with the animals," Zibung said. "Maybe, someday down the road, three, four years from now, it starts to pull in money and we can have a full-time staff member that we pay to be here. But we never counted on this being our money maker. We did this because we enjoy it."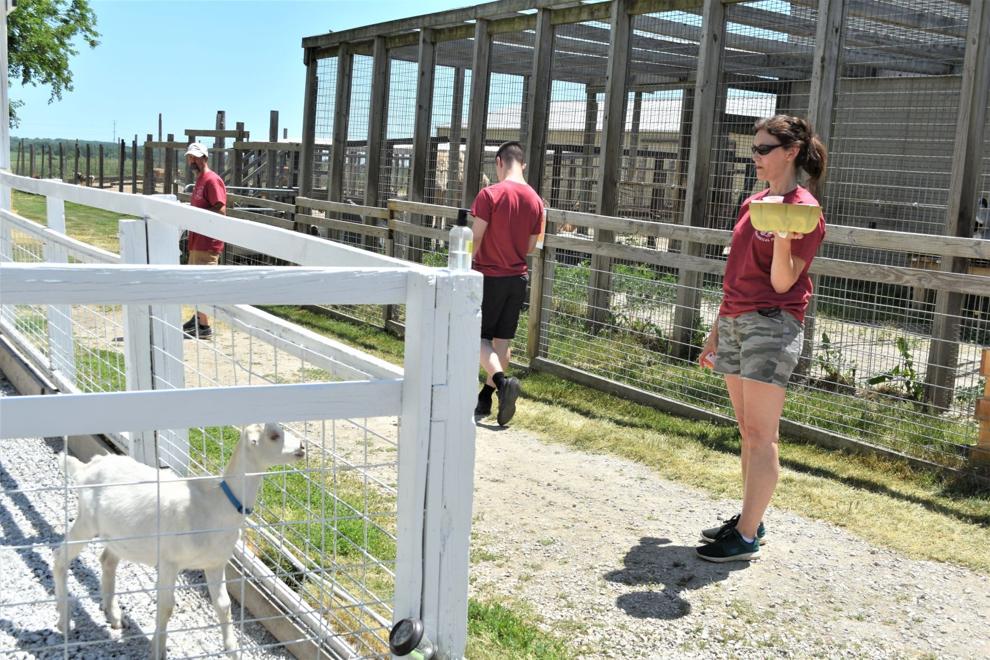 Every crew member has a full-time job aside from working at the zoo, Zibung said. But those skills in other trades prove to be a benefit for the new zoo.
For example, Minnis is a veterinarian at Caledonia Veterinary Clinic on Highway 38, which she owns; she's the one who specializes in the health of the animals. Other co-owners work in careers like business or carpentry.
"Each of us bring something different to the table, which cohesively allows us all to kind of cover all the bases," Minnis said of working together at the zoo.
"There's all these things that we're doing, working, and then coming here at night doing stuff to fund (the zoo), because we just love it that much," Zibung said. "Once you get that ticking, you're just stuck with it."
Legal battles still ongoing
Controversy loomed around the closure of Jo-Don Farms when it was initially reported on in April. The co-owners of Caledonia Zoo, however, want to leave the negativity behind.
The legal battles are still "an ongoing thing," said Minnis.
But "as far as we're concerned, we've switched hands. That should just go to the wayside, and let's all focus on making a great, wonderful place," Minnis added.
Alex Meyer, who took over Jo-Don Farms when her father, Robert Meyer, died in December, declined a request for comment.
The new zoo has only been open to the public for about a week, but Zibung said the turnout has been great. The crew is seeking feedback from visiting families and using it to guide their way.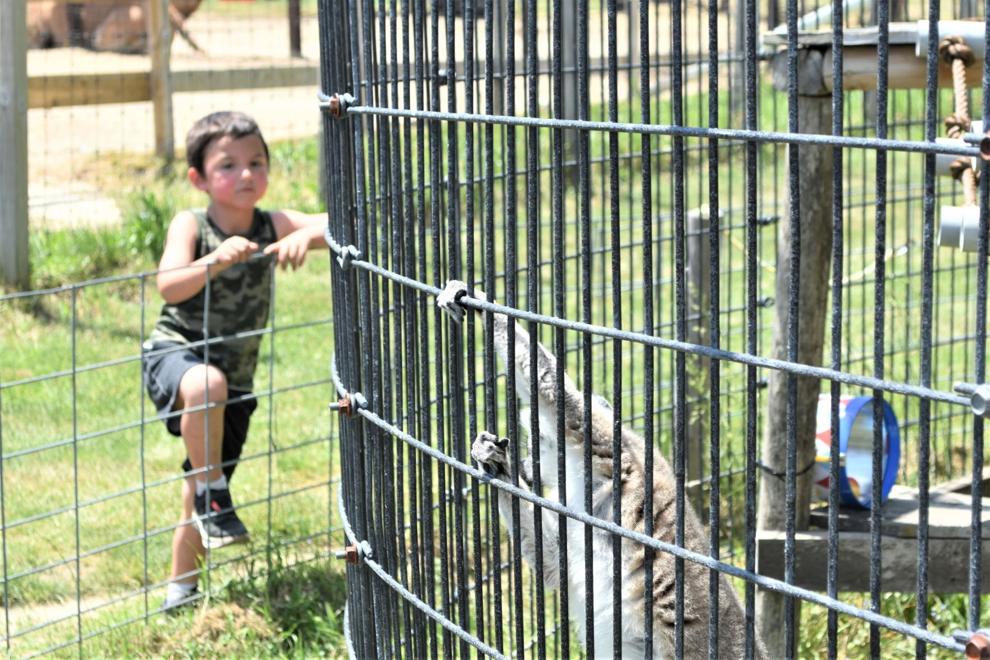 "When you work so hard at something, and you're not getting any like monetary value out of it, you're doing it because you love it — getting that feedback makes it worth it," Zibung said.
Admission to the Caledonia Zoo is $8 for adults, $7 for seniors 65 and older, and $6 for military with ID and children ages 2 to 15. There is no charge for children 2 and younger.
From fur to needles, meet some of the residents at Caledonia Zoo in photos
Sahara, fennec fox
Two parrots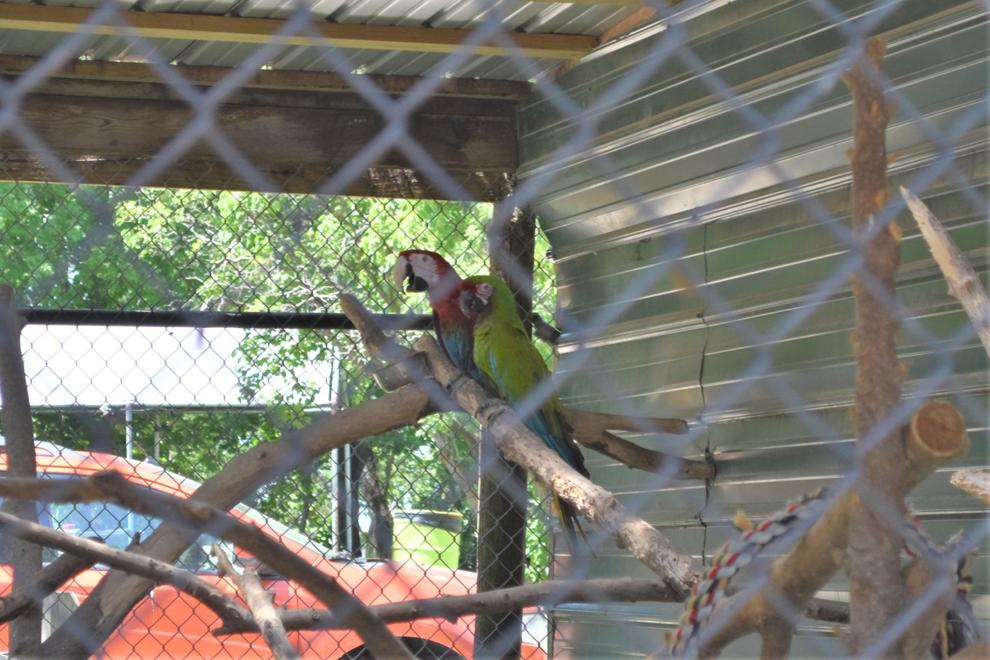 Families coming in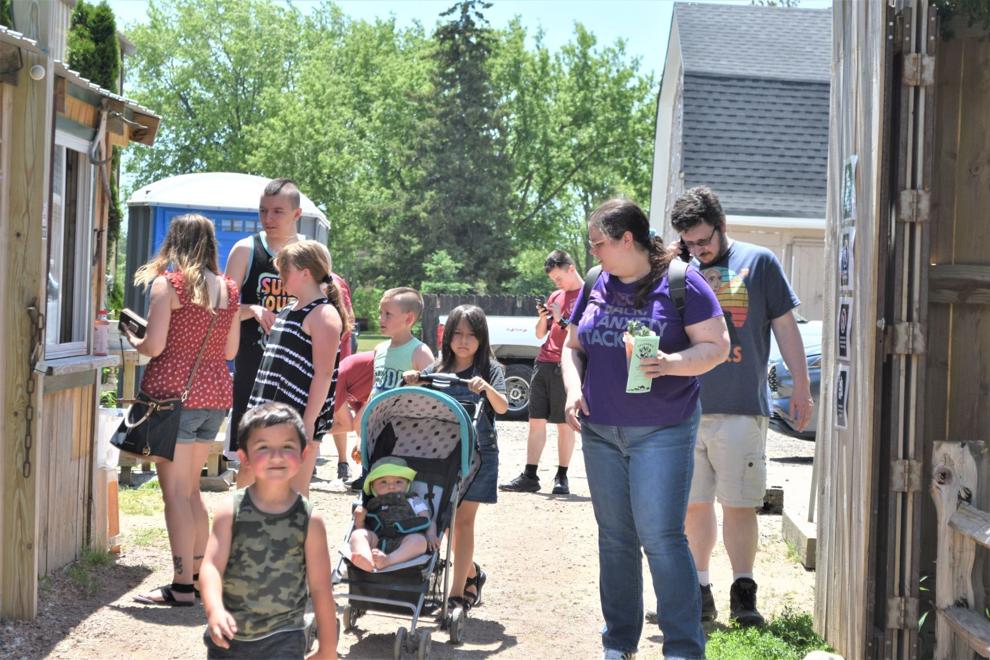 An enclosure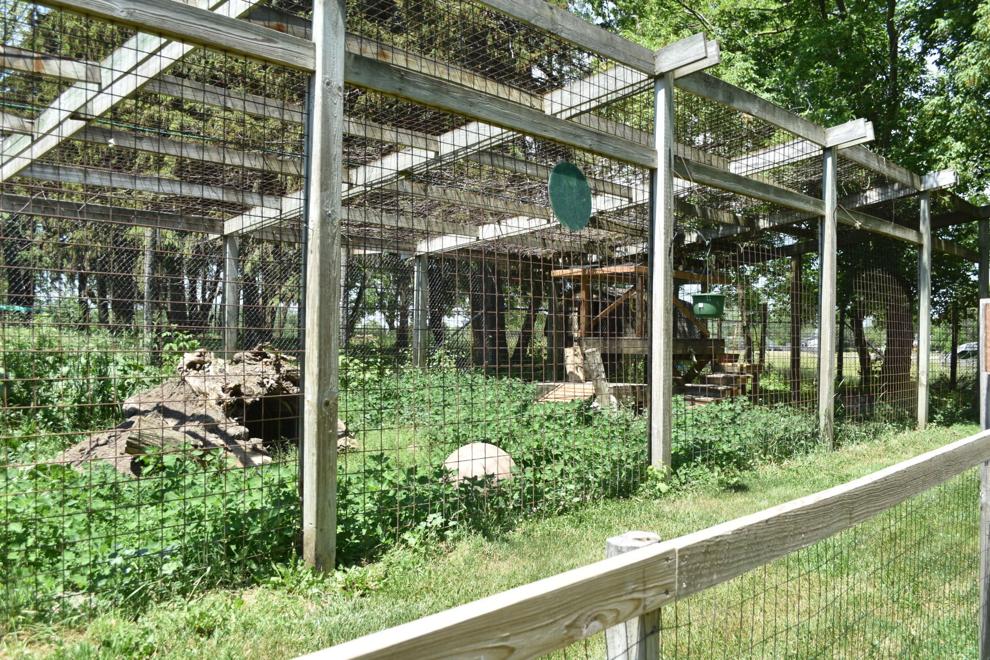 At the playground
Three foxes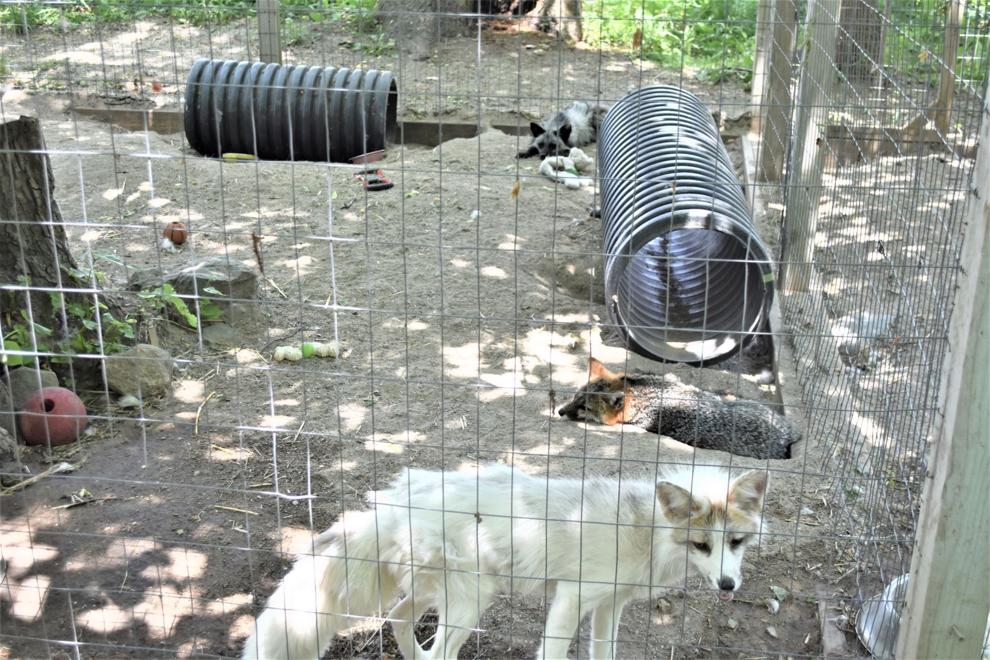 African crested porcupine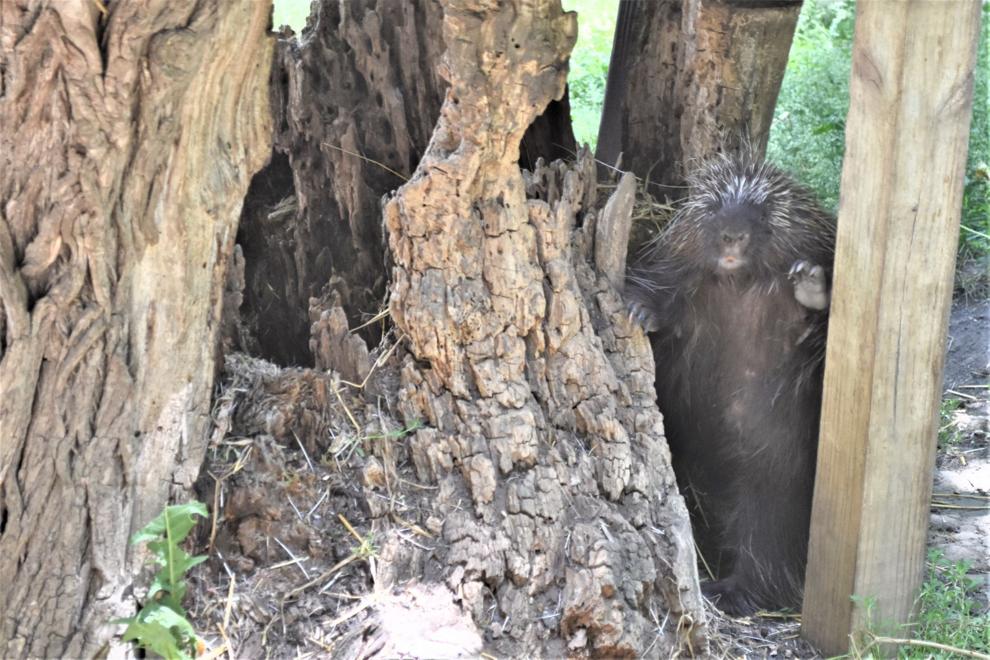 Cody Zibung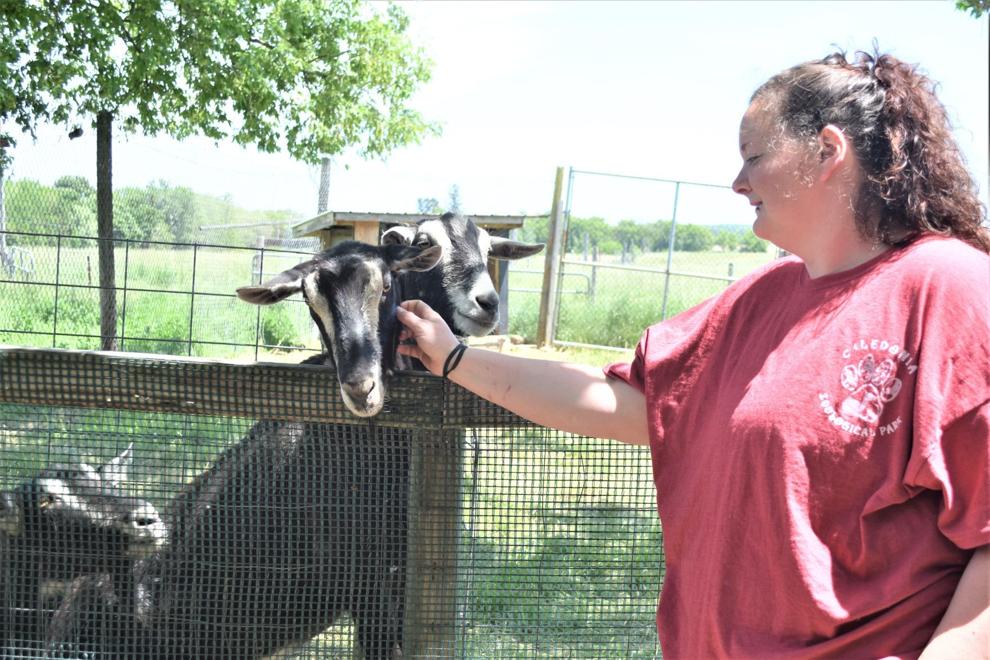 Hiding in the shade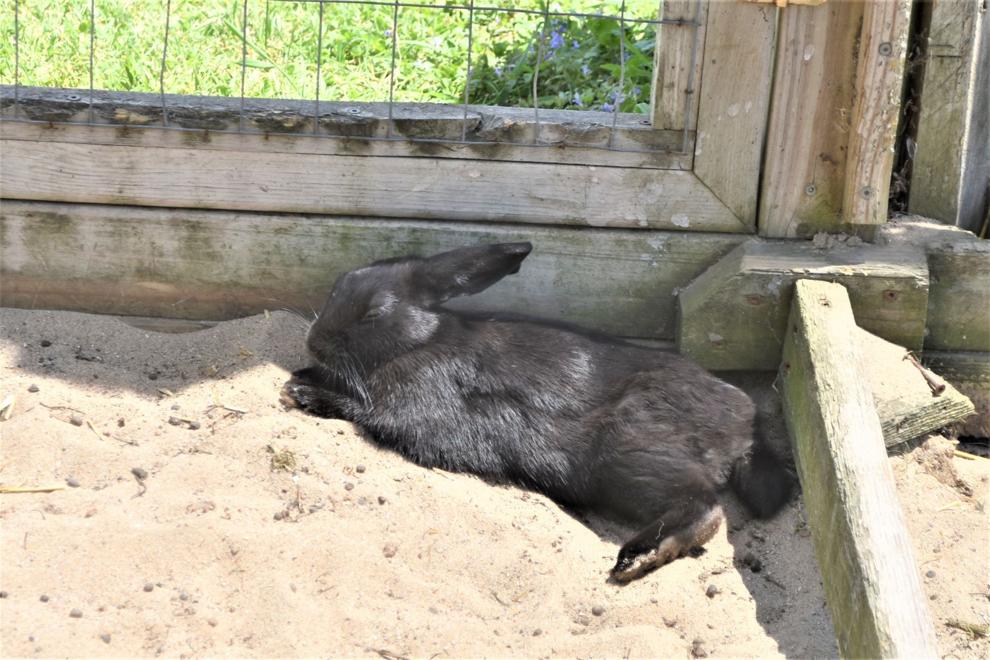 Two alpacas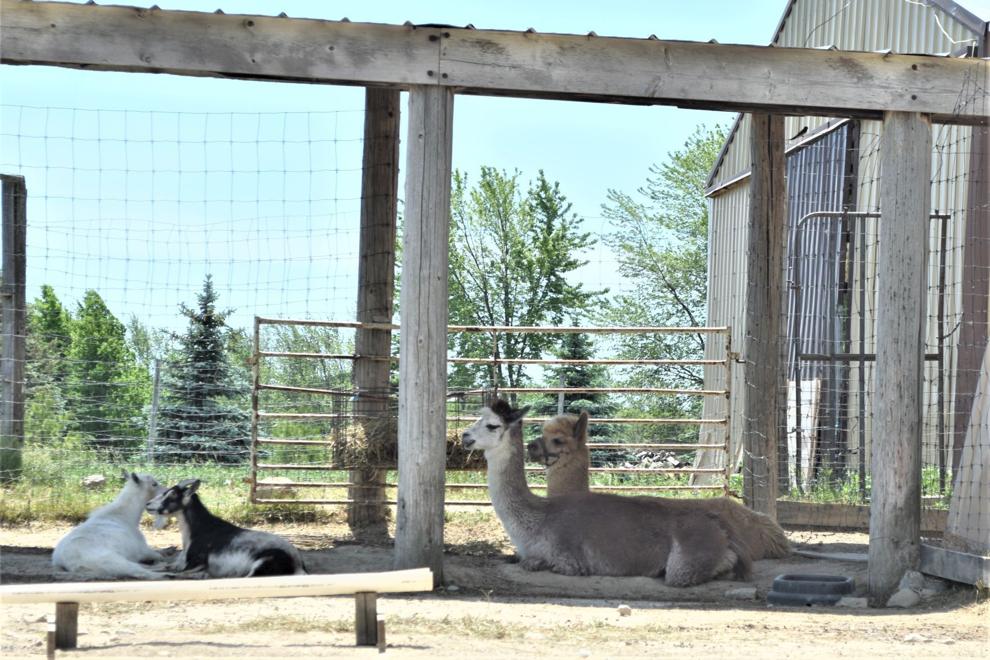 Checking out the ponies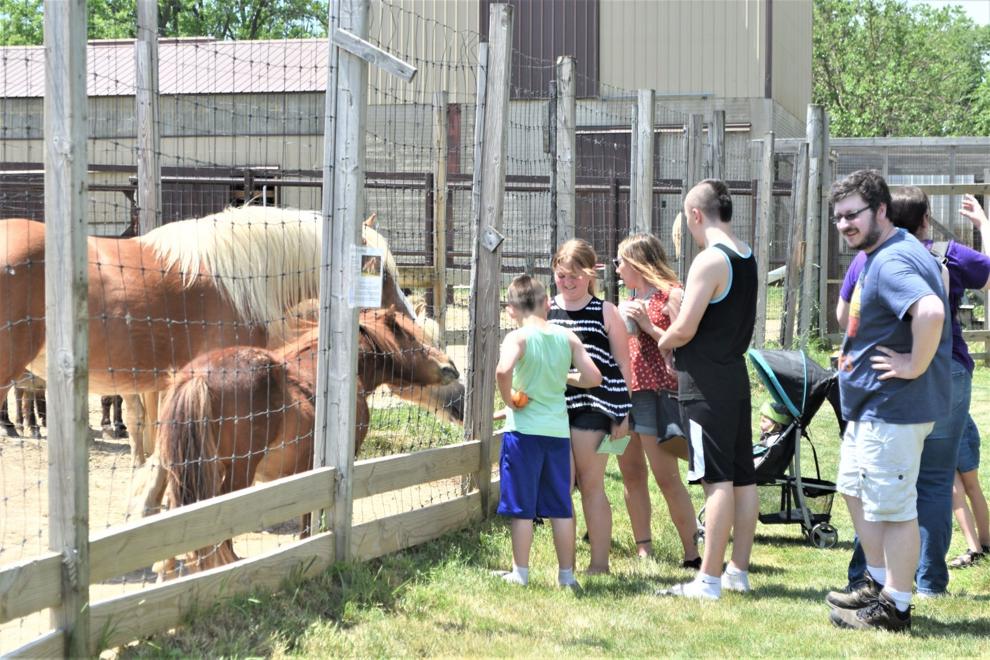 Climbing like a lemur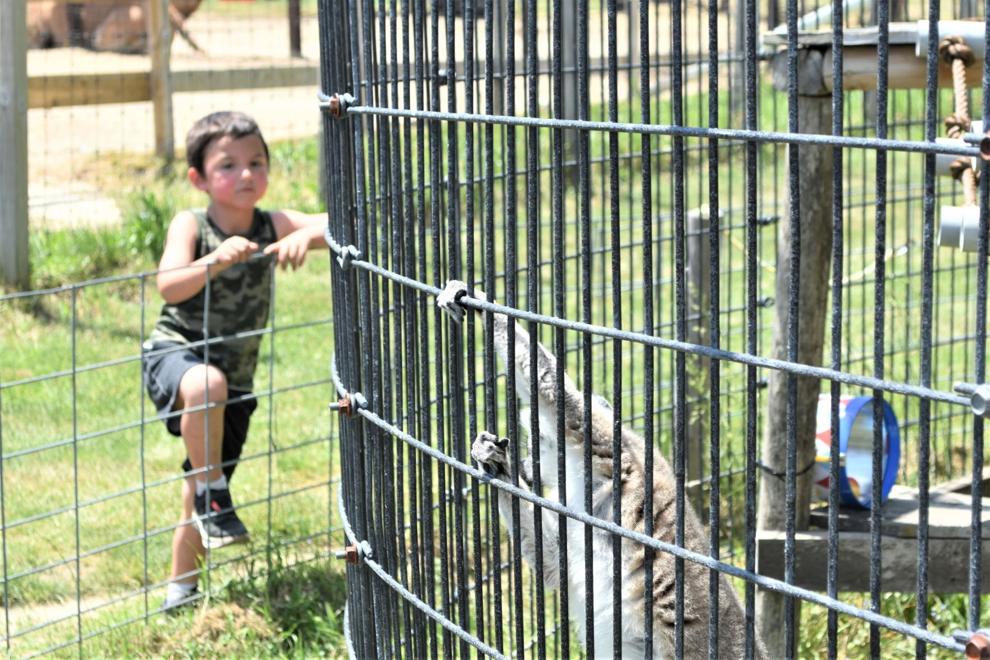 Caledonia Zoo turtle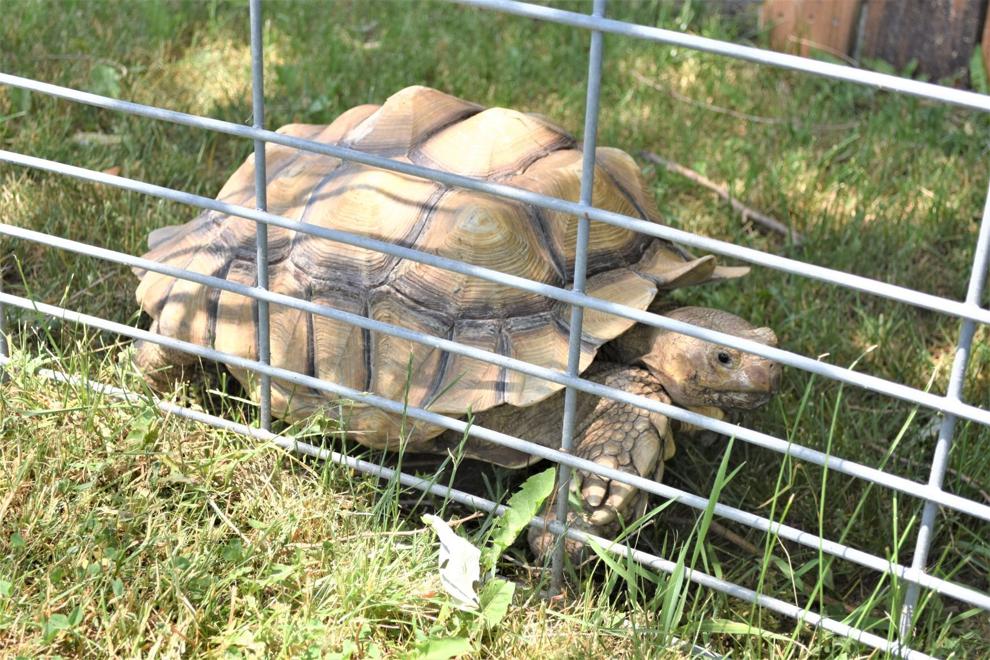 Camel-donia Zoo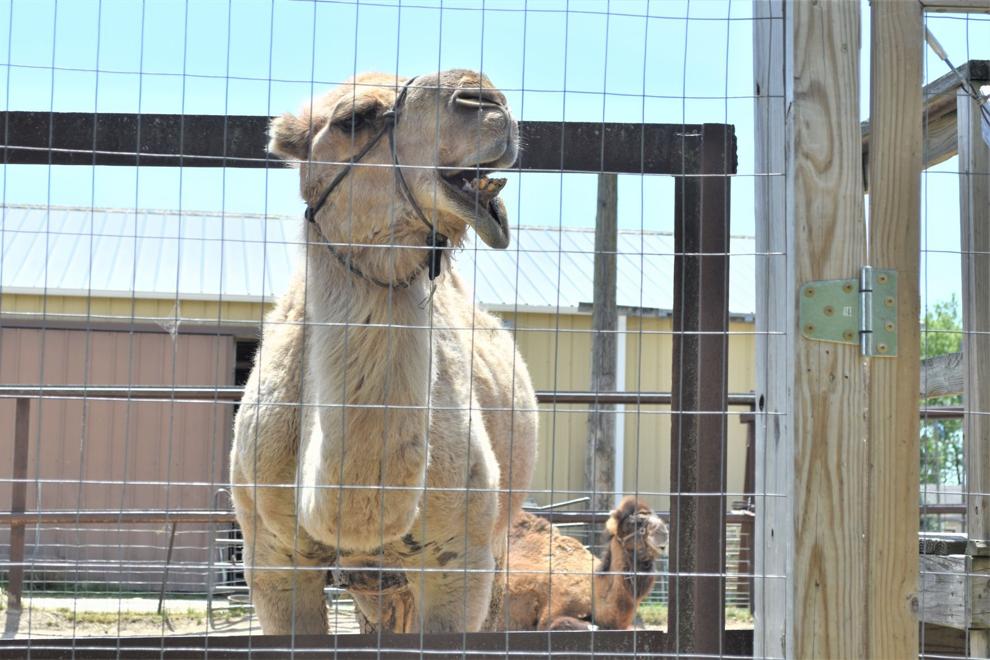 Chicken coop, future guinea pig exhibit
Caledonia Zoo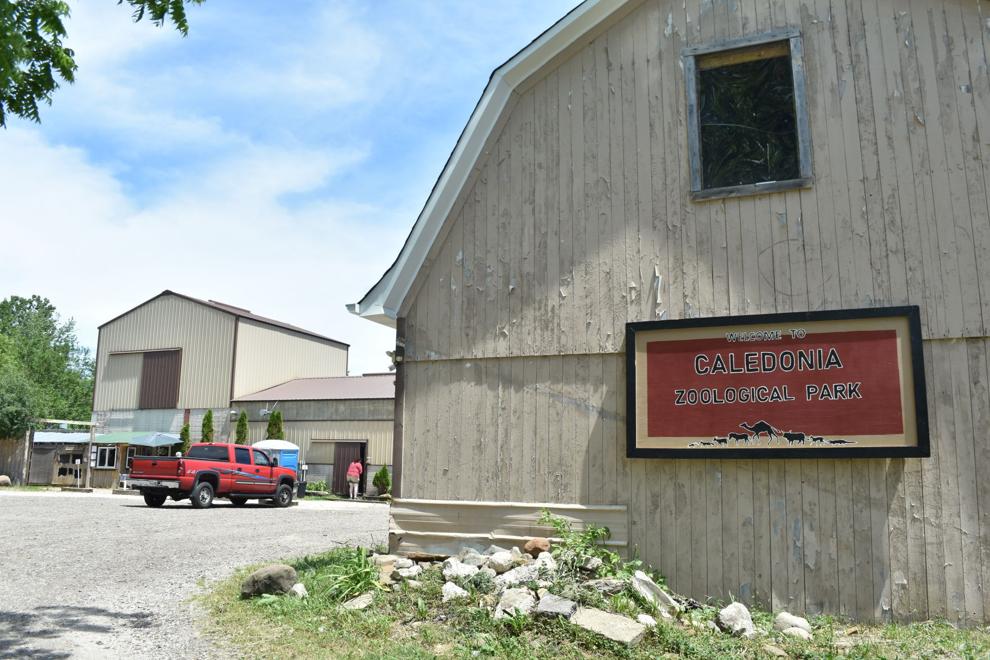 Caledonia Zoo (2)