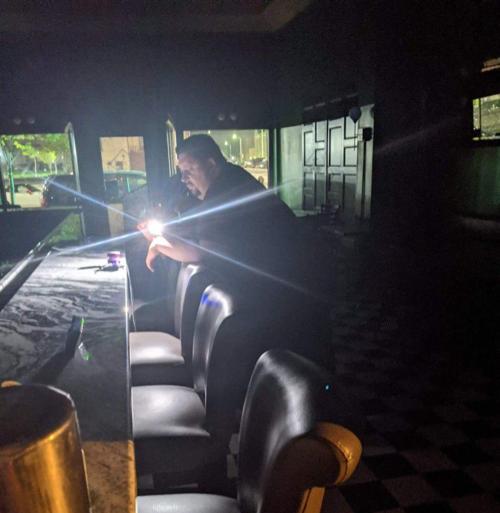 RACINE — A lady dressed in red. A maid. Screaming. Singing. A man in formal wear sprawled out on the floor, dead.
These were all images and sounds Michael Sorensen, a medium living in Mount Pleasant, said he experienced Saturday night at Social on Sixth, a micro-venue at 324 Sixth St., as a portion of an investigation with Racine Paranormal Investigators.
The inspection was a part of an initiative to find more places in Downtown Racine that may be haunted, so as to prepare to tour groups around during Halloween season.
RPI is a group made up of local people interested in all things spirits, but not the liquor kind.
Usually, RPI go to people's homes to investigate any paranormal activity. Sometimes, however, a team will visit a business.
RPI will do a ghost or demon cleansing if needed, otherwise investigators may just have a conversation with spirits so the homeowners or business owners can understand and not be as frightened.
Just $1 gives you full access for 6 months to exclusive content from The Journal Times and journaltimes.com. The incredible deal won't last lo…
The investigations are free; the group never charges money for investigations but has received donations for new equipment.
RPI has about 15 people on its team, and the number of people at any investigation depends on the size of the venue and availability of investigators. Ron Helmick, lead investigator with RPI, said he's always looking for more people to join the team.
A chilling history
Social on Sixth's space used to be part of the Blake Opera House, which burned down in December 1884. In the fire, three people died: two married actors, Jennie and Russell Glover, and a chambermaid, S.A. Patrick.
The building is three stories, comprised of four storefronts: Longshot Vinyl, Roberta, Sixth Street Theater (which houses the Over Our Head Players) and Perennial Handmade Studio. Investigators searched the first floor of Social on Sixth, including the bathroom area, meandered into the bar area of Roberta and eventually went downstairs to the basement.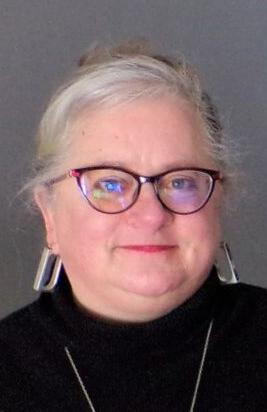 Social on Sixth Owner Joan Roehre said she's experienced strange happenings at the theater, 318 Sixth St.
Roehre used to be in the paranormal investigation business, and specifically was a part of the Wisconsin Paranormal Research Society years ago. Her home in West Racine was very haunted, she said, and that's what caused her to want to investigate the paranormal.
"I've always been interested in it," Roehre said, who now lives in Mount Pleasant. "I've been on Ron (Helmick)'s back for the last few years: 'Take me with you!' "
Helmick said he and RPI investigator Sarah Benson of Racine were at Social on Sixth last week when a table in the back room fell and crashed down to the floor.
"We had a K-II meter that was kind of dancing around a little bit," Helmick said. "That was pretty interesting."
The K-II EMF meter detects electromagnetic fields and is one of the many tools the team uses, some of them household items such as voice recorders, temperature readers and a cat toy ball that lights up when touched, and others more technical, such as a Spirit Box 7 (SB7) meant for transmitting possible spirit voices.
"Spirits work with electromagnetic fields and are able to grasp onto that and talk," Helmick said.
In the basement of the theater, where props and costumes are stored, Roehre said she heard hundreds of windows smashing and felt a wind brisk enough to part her hair.
"As I got upstairs, a fellow actor was coming down, and he said, 'Oh my God, are you OK? What the heck happened?' And I said: 'Nothing broke, I don't know what happened,' " Roehre said. "I'm convinced that it was left over from maybe a fire. It sounded like windows crashing as a fire was burning."
At Social on Sixth, Roehre hasn't experienced something quite as severe — but in March, she was getting ready for a photo shoot before she officially opened her business. She had a 32-foot table and lined up the chairs on the tile flooring every night.
"Three mornings in a row when I came in, there was four chairs at the end of the table that moved," Roehre said. She checked with the building owner, who told Roehre he didn't move any chairs.
Roehre has invited several mediums to the building that have reported feeling many things, including hearing screaming, crying and shouts of 'My babies, my babies,' from what Roehre expects came from the spirit of Jennie Glover, who allegedly left 6 to 8 children behind when she died.
Roehre described having these paranormal experiences as something causing her to be curious rather than afraid. "My faith tells me it's not a trapped soul. I justify what happens as kind of a trapped energy on auto-repeat," she said. "I've been more afraid of centipedes than ghosts."
An eerie job
Helmick started RPI in 2014 after he was a deejay at a wedding at the Racine Masonic Center, 1012 Main St., and he saw a tall man in a fedora hat walk near his vehicle.
A few months later, he was speaking with an employee at the center and was told the man could've been Frederick, a spirit who allegedly hangs around the place.
"That moment, I got triggered instantly, I just felt this electrical, tingling rush run through my back. It was the weirdest thing I had ever felt in my life."
Helmick said what keeps him going, doing these investigations, is wanting to know what's next.
Ron Helmick, lead investigator with Racine Paranormal Investigators, uses an SB7 (Spirit Box 7) on Saturday in an attempt to communicate with …
"It's also to help people when there's no one else to help them," Helmick said. "We've run into a lot of different situations … some just want answers, others want them (spirits) dealt with."
Sorensen said he likes being on RPI for the growth in spirituality, bringing God to people.
"I enjoy sitting with people and talking with them, allowing them to express themselves, what they believe, what they don't believe, from a non-judgmental place," Sorensen said. "It's all about awareness for me … where are they at? It's all very fascinating."
Helmick had two words in response to those are skeptics or non-believers: "come along." RPI invites people to join public investigations.
Otherwise, Helmick has a "to each his own" viewpoint for nonbelievers, he said: "If that's your thing, that's your thing."
"When I first started, I didn't believe either," Sorensen added. "I was raised in a Catholic setting and followed the tradition … but something just wasn't right for me. I asked the question of, there has to be something more than what I'm seeing right now. And then the floodgates opened up."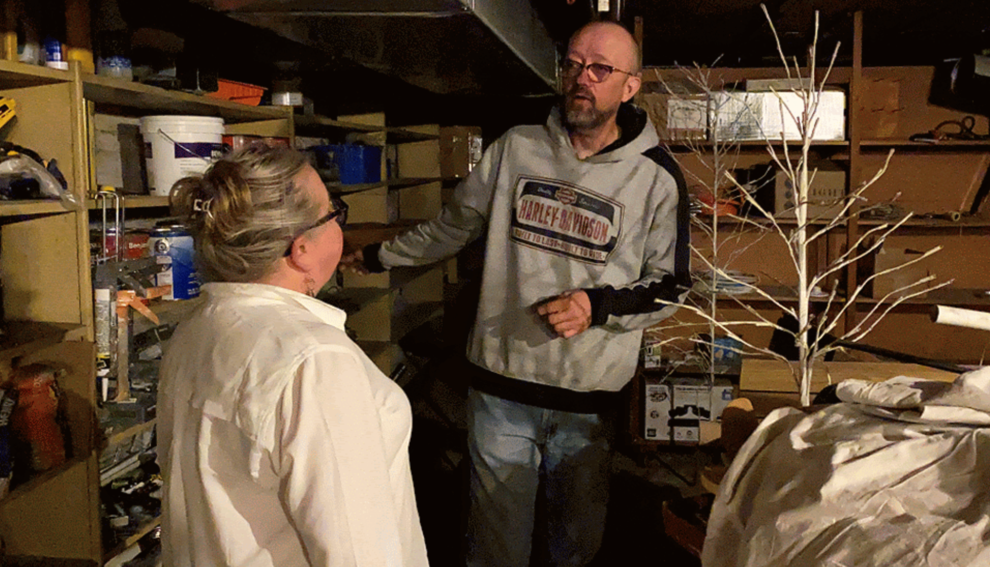 Benson said sometimes a location could be active, and other times nothing happens.
"We spend a whole lot of time sitting around, waiting for things to happen," Benson said.
"We just talk to the dark and hope something talks back," investigator Cory Johnson of Kansasville said.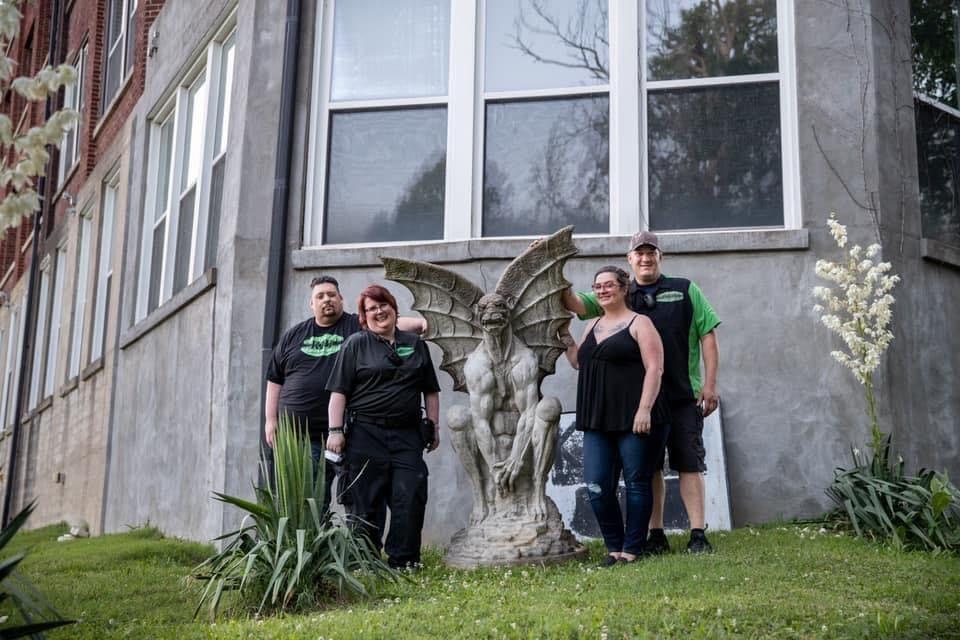 The investigators agreed they would not do investigations alone and typically bring people along. Sorensen has worked with Racine Paranormal Investigators since its inception and said things can get a little too intense if he's by himself.
Benson agreed: "I'm not afraid of ghosts, or spirits or anything, but you sit alone, in the dark, in a basement, underground, in a pool, by yourself …" she said.