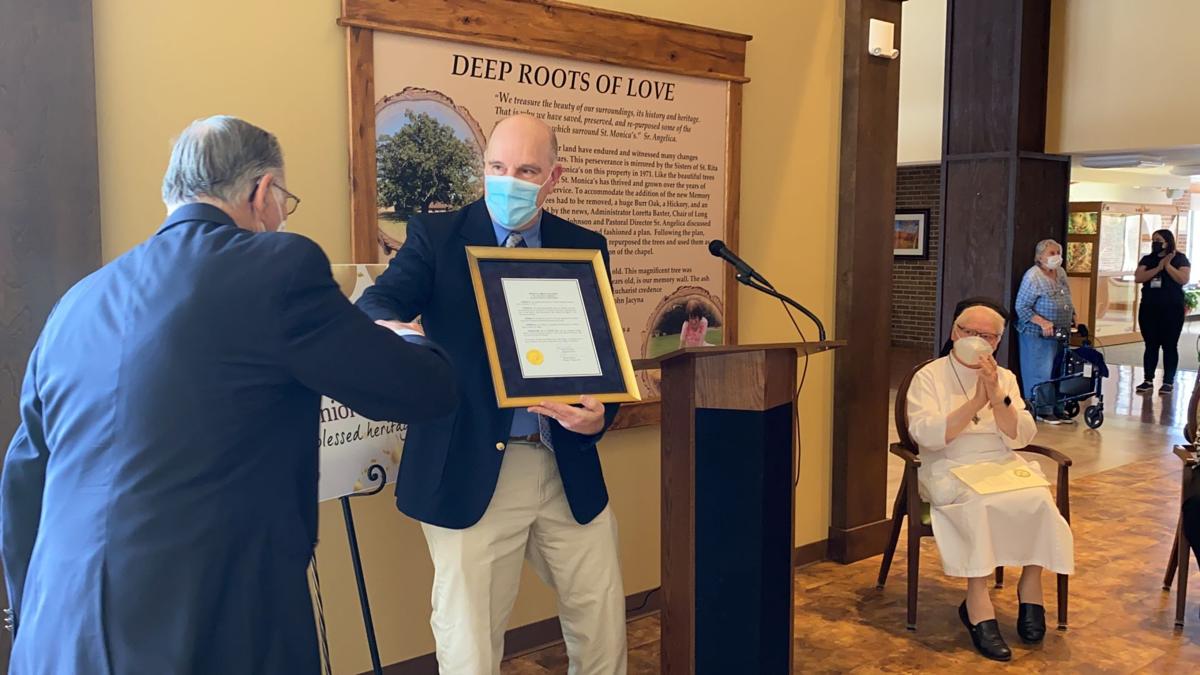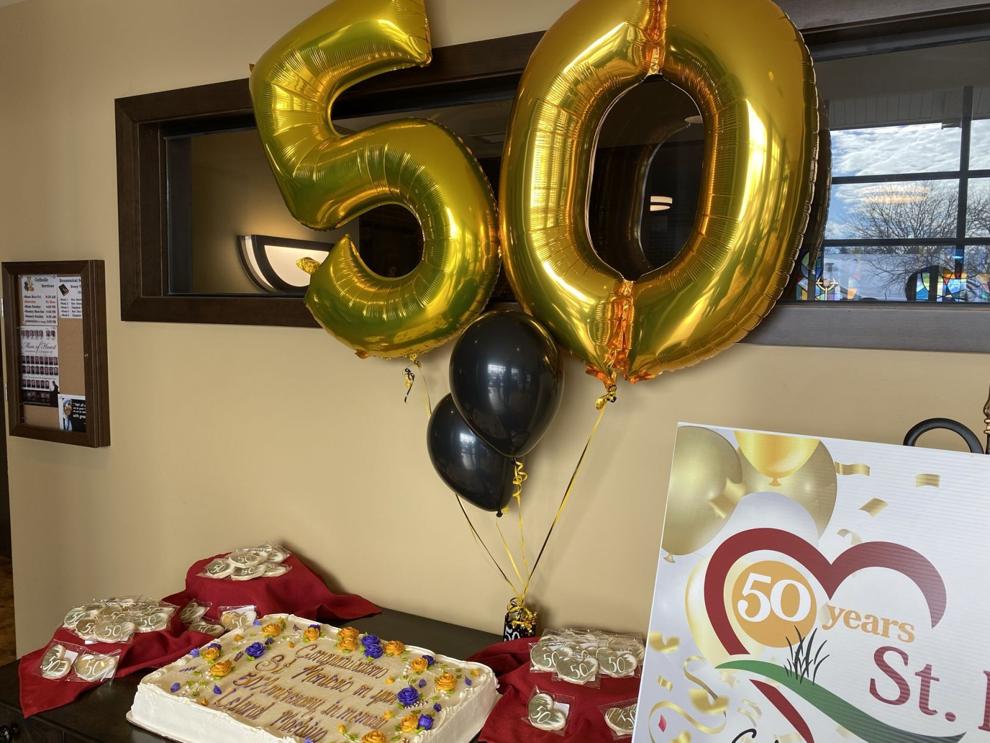 CALEDONIA — St. Monica's Senior Living celebrated its 50th anniversary Monday. Residents, staff and guests took part in the festivities with attending a brief ceremony and indulging in cookies and cake.
The senior living facility, located at 3920 N. Green Bay Road, hosted a crowd of about 20 people near the front entrance early Monday afternoon. Additionally, the Village of Caledonia issued a proclamation that Feb. 1 is known as "St. Monica's Senior Living Day" in the village.
"Today we have over 100 community members that live here. What an incredible journey it has been," said Stephany Lichter, director of nursing and compliance officer with St. Monica's. "As St. Monica's kicks off its 50th year, we invite our family, staff, volunteers and board members past and present to recognize all that we have achieved together over the last half-century and to look forward to the opportunities that lay ahead in several exciting events."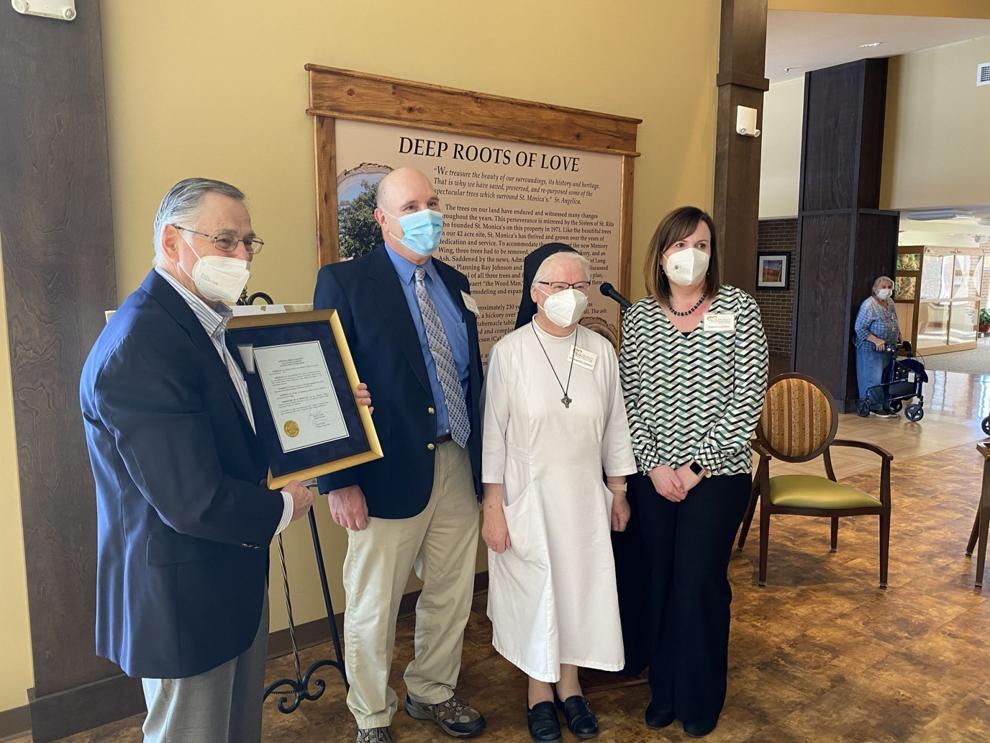 Caledonia Village President Jim Dobbs said St. Monica's has done a good job carrying out its mission of serving the elderly population.
"Caledonia is proud to have St. Monica's located within our village," Dobbs said.
Dave Easley, chairman of St. Monica's Board of Directors, thanked everyone who made the event possible. He also recognized the Caledonia Fire Department and EMS services for the help provided throughout the years. Dobbs presented the proclamation to Easley during the ceremony and had a commemorative fist bump in lieu of a handshake amid the ongoing COVID-19 pandemic.
Sister Angelica Summer, director of pastoral care and works in vocation, formation and recruitment, recently celebrated her 45th anniversary working at St. Monica's. She said the senior living community is a special place for her.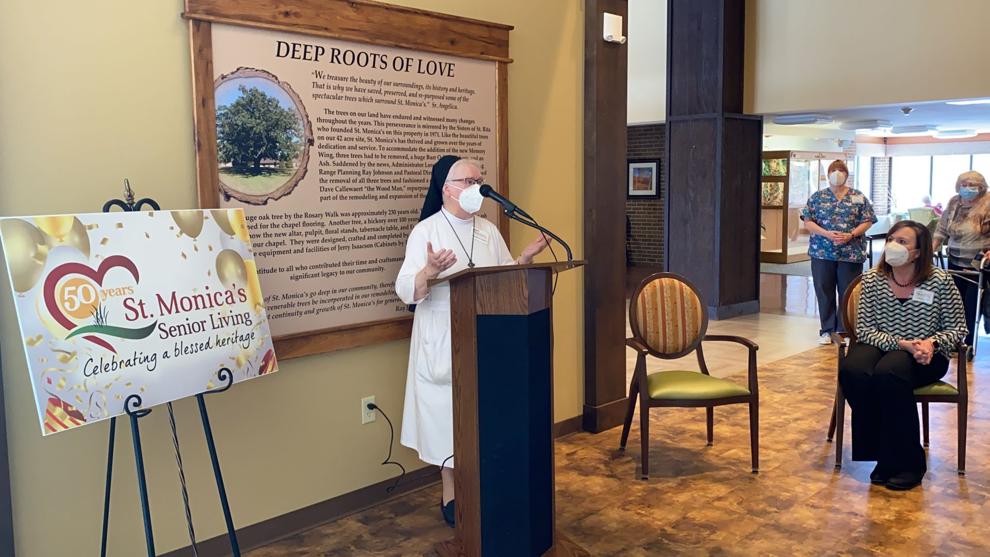 "It's an awesome moment for me to be here," Summer, a native of Germany, said. "I feel the presence of the sisters and all who built the home."
"Racine and America was far, far, far away. No way did I think I would end up here. God has plans and my dreams changed. I accepted to come here … and I have to say, from the first moment, I've been very happy here. This has been my second home and St. Monica's is part of my heart."