RAYMOND — "Let's go, Grandma Arla!" Students and staff at Raymond School cheered, led by members of the school band, in anticipation of Arla Ertl's arrival.
The school, 2659 76th St., held a surprise drive-thru celebration for Ertl's 90th birthday on Friday. Ertl, driven by her loved ones to the front of the school, had no idea the surprise was coming. Her birthday is today.
She was greeted by 450 Raymond students — which doesn't count many of the current staff members who had been her students — lining the sidewalk, chanting her name, blowing noisemakers, flailing pom-poms and holding up signs.
"It's unbelievable," she said. "I was very surprised."
A long history of being loved
According to a release from the school, Ertl was a "go-to" substitute who was frequently requested by staff members who knew she could care for their classes in their absence. She only recently stopped helping out at the school a couple of years ago due to health concerns.
Staff members estimate Ertl had been helping out at the school since she was 19.
"No one worried when you knew Arla would be in your classroom. She knew what to do," the release said. As a bonus, Ertl only lived 5 minutes from school and still does. In emergency situations, Ertl would say: "I'll be right there."
Raymond Principal Jeff Petersen — a Raymond student who went on to become a teacher and recently was named principal — said Ertl was one of his substitute teachers when he attended the school.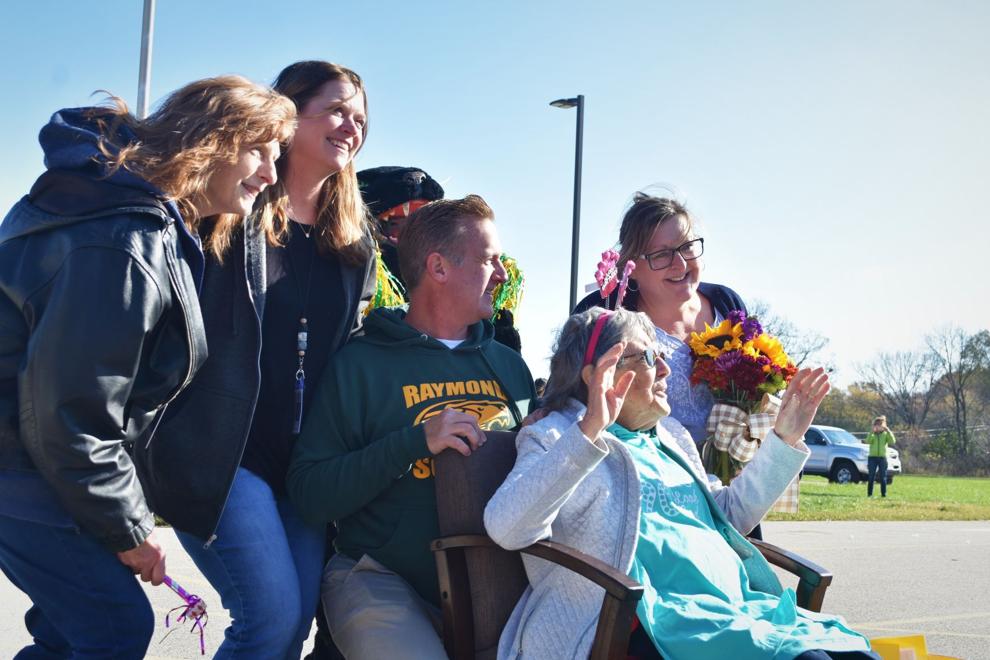 When he first became principal, Ertl called him and said: "I just wanted you to know that I hope you're successful. I wish you the best."
Petersen said: "She's a character. She's kind, she's funny. She's warm, caring. She also has an ability to say like it is, in the best way."
First-grade teacher Jessica Niermeyer remembered when Ertl was also her substitute teacher. Ertl owned an apple orchard in the past, and Niermeyer's family owned a tree nursery; she recalled how Ertl nicknamed her "Tree."
"Raymond has such a big, nice community and she would — just like knowing that my family had a tree farm — she would find out about the other kids, what they had, and just connect with them," Niermeyer said.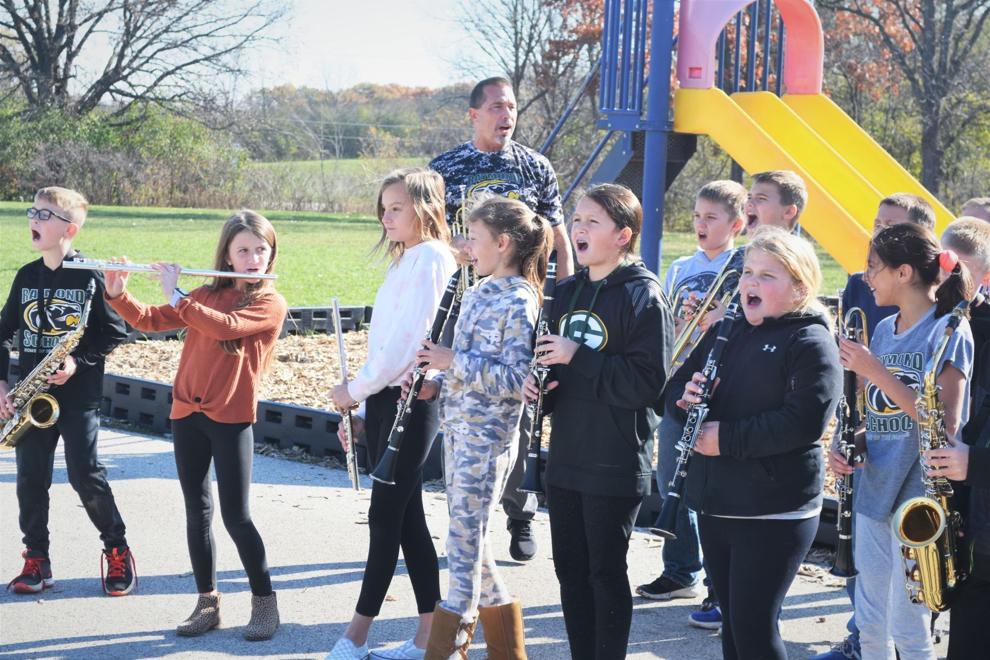 Jody Koerber, special education aide at Raymond who knew Ertl before she started working at the school, said: "I hope that when I am her age, I still have as much as spunk, a smile on my face. Every time you see her outside in the community, she's always got a smile on her face."
An advocate for the kids
Ertl also left a mark on its current students, who fondly know her as "Grandma Arla."
Not only was she an avid educator, Ertl also was an advocate for a 2014 school referendum that won it more funding, Petersen said.
She worked closely with the school administrator at the time to bring senior community members into the school and educate them on the referendum.
Seventh-grader Sami Yonkers and second-grader Emery Brehm remember Ertl bringing books in and reading to their classes. "Winnie the Pooh" and "Frosty the Snowman" books were among Ertl's most popular reading selections as a substitute and volunteer.
Petersen said Ertl would also bring in artifacts, like stalks of wheat, and teach about them in class.
Fourth-graders Reese Brehm and Ella Lyons agreed they loved whenever Ertl read to their classes, but she was also known for her encouragement and good mood.
"She's the kind of person you want to meet when you're at school," Reese said.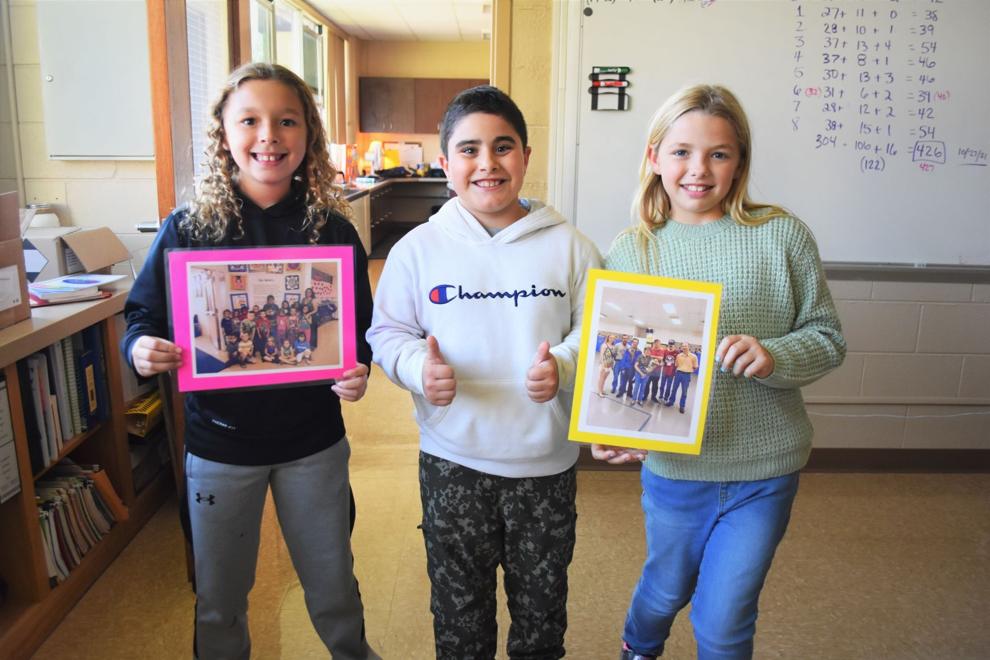 "And if there was an opportunity at school, she'd always want to be a part of it," Ella said. They agreed it was important to honor "Grandma Arla" for all she did for the school.
For fourth-grader Noah Childers, "it felt like a holiday every time she came."
"She changed my life. What she did, I need to do too, to spread the joy. I wish she would know that she made an impact on my life," he said.