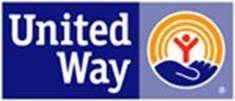 The last several months have been overwhelming, testing our community to the limits of its ability to adapt.
When COVID-19 reached Wisconsin in March, the 2-1-1 resource hotline saw a 40% increase in calls in Racine County compared to this time last year, largely from people needing access to food and trying to stabilize finances.
Statewide, the jump was closer to 60%.
As of April, Wisconsin's unemployment rate had more than quadrupled, from 3.1 to 13.6%.
United Way of Racine County's work in this time has faced a dual challenge as it both responds to an intense increase in needs and the abrupt need to pivot to remote forms of support and communication. This hasn't slowed the nonprofit down; if anything, it's only accelerated its efforts.
When COVID-19 reached Wisconsin, United Way immediately adapted by brainstorming new efforts to support its partners and all of Racine County while transitioning to remote services.
In partnership with the Racine Community Foundation, it launched the Community Cares initiative to meet partners' financial and supply needs.
Over the course of the last six months, the effort has provided over $150,000 in funding to address the urgent needs of Racine County nonprofits. A supply drive continues to operate at UnitedWayRacine.org/community-cares.
It also increased its funds outside of campaign significantly, acknowledging the needs for income sources that didn't rely on a newly destabilized workforce.
However, United Way knew that short-term funding efforts would not be enough. With no clear end in sight to the new COVID-19 way of life, it needed to rework its entire method of doing business to continue to serve the community's needs.
Its Volunteer Income Tax Assistance (VITA) program was the first it relaunched virtually, joining already remote initiatives like the book delivery program Imagination Library, the 24/7 resource hotline 2-1-1, and the versatile prescription discount program FamilyWize. VITA is offering tax preparation and assistance sessions remotely through 2021.
United Way is actively developing additional methods to digitalize its remaining programs. This includes work with Racine Unified School District to provide Google Classroom support to United Way impact partners, ensuring that every organization it works with can support families' and students' transition to remote learning.
Perhaps its biggest adjustment yet has been the launch of an all-digital campaign. United Way's annual fundraising campaign kicked off on Sept. 5.
In lieu of hosting its in-person Kickoff Celebration and Day of Caring event, its Kickoff is a two-week-long virtual celebration that runs to Sept. 19, sponsored by Aurora Health Care.
Supporters can participate from the comfort of their homes by tuning in to their social media feeds and inboxes to see the stories, impact and partnerships that make United Way so powerful and so essential to Racine County.
Day of Caring has transformed to an entire Season of Caring, to connect any willing volunteers with impact partners that need virtual and socially distanced physical support. In addition, United Way is upgrading its website to host all-digital fundraisers for partner companies.
"The need for support this year is bigger than I've ever seen in my eight years with United Way," said Ali Haigh, United Way of Racine County president and CEO. "We have continued to innovate and lead throughout the pandemic, ensuring our partners and neighbors' access to critical support services.
We are connecting our partners to new funding opportunities, sharing technology and safe reopening practices, and surveying for local organizational and client needs. We are committed to reviving Racine County, but it takes the entire community to recover from a health and economic crisis like this. We need your donations this year more than ever."
"The past several months have been challenging for many of us as we respond to and learn new ways of living within a pandemic," said Lisa Just of Aurora Health Care, United Way's 2020 campaign chair.