RACINE — The staff at Classic Violins, a new music shop in Downtown Racine specializing in string, brass and woodwind instruments, believe wholeheartedly in quality.
Not only of the instruments they provide — handpicked by staff members who travel across Europe, or are sourced by the shop's own workshops in Bulgaria and China — but also of the service and education they offer with every instrument they sell or rent.
"Violins, instruments are beautiful. They're art," said Spencer Hamann, a luthier who has been working for Classic Violins for about 10 years. "But we teach you how to maintain them, how to make them function how they need to."
The new shop is the third storefront open by Classic Violins, which has been in operation since 1999. The founder of Classic Violins, Georgi Shumanov, opened the first location in Mundelein, Illinois. The second location is in Kenosha, at 4003 80th St.
The store, which also offers repairs and restoration services, has been family-owned through and through. Stefanie Shumanova, Georgi's daughter and store manager, said the staff members treat each other like family.
The Racine location at 403 Main St. is having a soft opening. Its grand opening is scheduled for 4 p.m. Wednesday. 
Bringing it to Racine
Shumanova said they came to Racine because they work with a lot of students and teachers in the Racine Unified School District in particular and in the southeastern Wisconsin generally.
"With Schmitt Music closing, we saw a need to service the musicians in Racine," Shumanova said. Schmitt Music in Uptown Racine announced it was closing in January after being open for about three decades.
"We want to invite students and teachers in the area to use the space for practices, rehearsals and teaching," Shumanova said, pointing out that they have rehearsal studios.
People from southeast Wisconsin often drove to the store's Mundelein location before it opened its Kenosha storefront in 2018.
Hamann, who grew up in the area, said there are not a lot of stores that specialize in or offer classical instruments, so the need is great.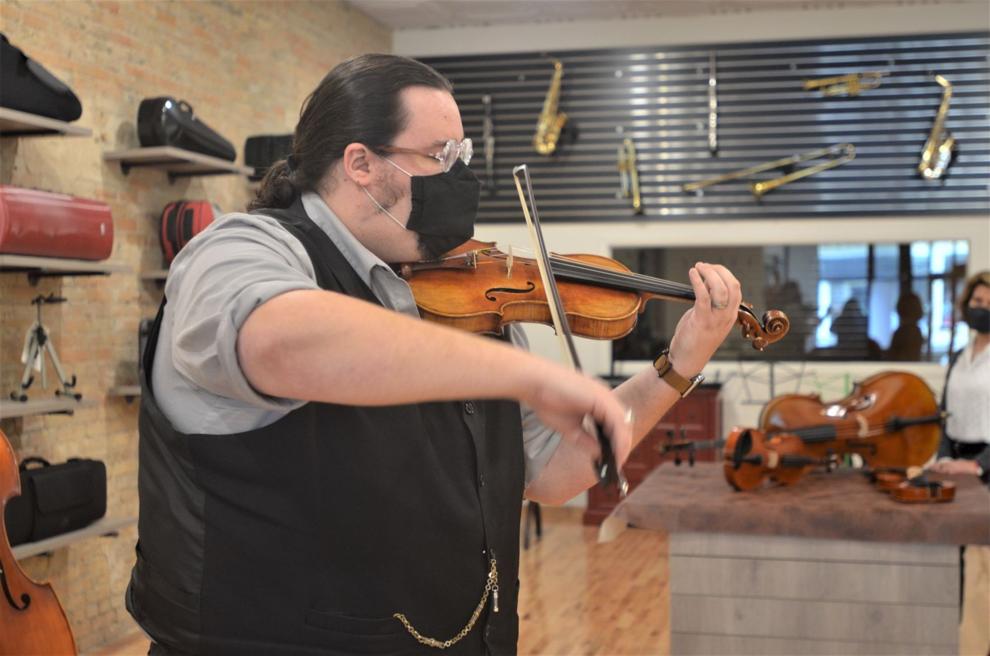 High quality service
What differentiates Classic Violins from other music stores, Shumanova said, is the luthiers — those who specialize in the craftsmanship of string instruments and who offer a set-up consultation with every instrument purchased.
"We're not an auto shop where you come, drop off and go on your way," Hamann said. "We'll talk with you and teach you. There's education behind our services."
Hamann said he has given lectures to groups and talks with customers in general about how to keep their instruments in good condition. He believes keeping musicians educated about the workings of their instrument will feel encouraged to become better.
"Lots of musicians drop their instrument because they think it's them, that they're not good enough," Hamann said. "But it's the instrument."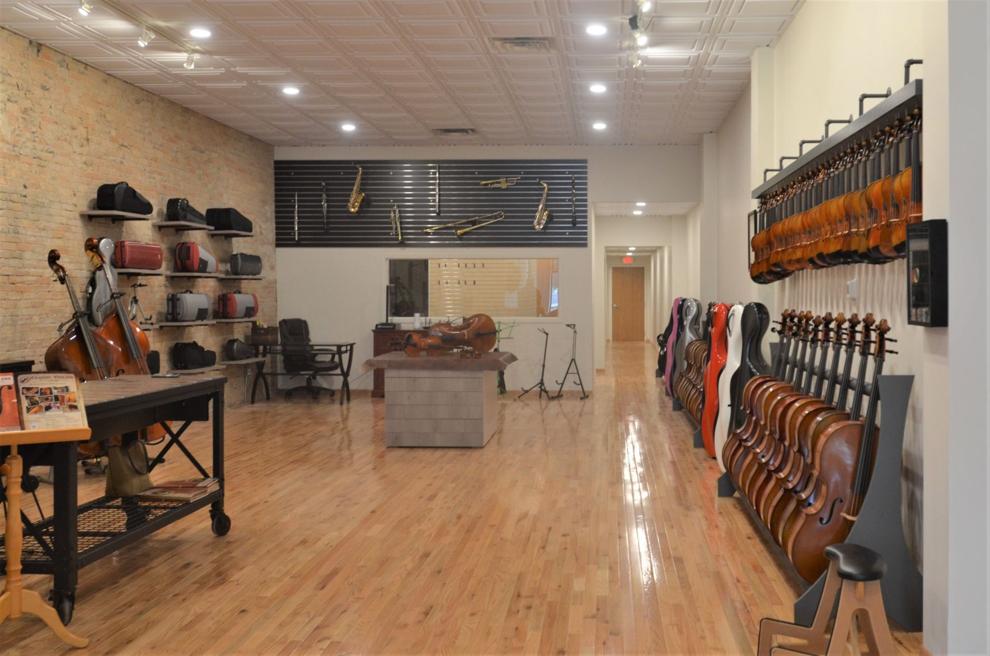 Community involvement
Classic Violins is a member of the Downtown Racine Corp., and Shumanova said the staff is fully intent on participating in all of the activities the area is known for.
"We're excited to be close to the community we've been working with for a long time," Shumanova said, adding they have been servicing the Racine area for about a decade.
Shumanova said the store is willing to offer rental instruments to students based on their financial background. She said the store also offers scholarships to be able to give instruments to qualifying students for free.
Hamann said music is universal and should be available to anyone who has interest in it. The store is aiming to foster a passion for music, he added. The staff is working towards that by offering tips and tutorials on the store's YouTube channel and by keeping a personal approach to customer service.
"New students should have every avenue for success," Hamann said.