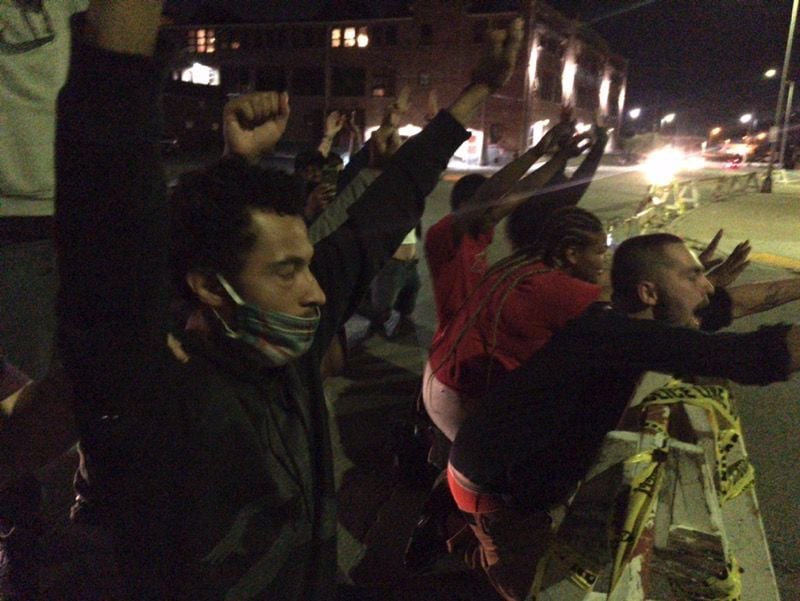 RACINE COUNTY — Tuesday evening in Racine and Burlington people stood or knelt for nine minutes to honor George Floyd, who died last week after a Minneapolis police officer knelt on his neck for nine minutes, killing him.
In the background, church bells rang in support of the cause.
And from there a march began from 10th and Main Streets at the Gateway Technical College Campus to the Racine County Courthouse, 730 Wisconsin St.
Since the killing of Floyd, protests have occurred throughout the nation, including here in Racine County. Violence erupted here on Sunday night when protesters threw rocks at officers in front of the Center Street police station and police ended up using tear gas and later the Villa Street community oriented policing house was set ablaze.
Monday night, protesters again hit the streets. But the havoc and destruction that rocked Racine late Sunday night seemed to subside.
De-escalation
Following an earlier protest, the second Monday protest started around 8 p.m. in Monument Square. Shortly afterward, Racine Mayor Cory Mason issued an emergency declaration instituting a city-wide curfew from 10 p.m. Monday to 5 a.m. Tuesday morning, a curfew he later continued Tuesday night into Wednesday morning.
"We know people need to be heard, and on both Saturday and today we saw a well-organized and peaceful demonstration and marches through the City," Mason said. "However, we don't want outside forces to use peaceful protests as shields at night in order to cause destruction.
Around 9:30 p.m. Monday the protest moved along Sixth Street to the front of the Racine Police Department, 800 Center St. Center Street was barricaded off at Washington Avenue, but protesters passed the barricade to gather in front of the department. At that point, officers in riot gear got into formation in front of the department blocking the sidewalk to prevent protesters from getting near the building.
Officials ordered the protesters to move behind the barricade, so the group moved behind the one set up at Center and 8th Street. They loudly resumed their chants, such as "peaceful protest", "no justice, no peace", "hands up, don't shoot", Ty'Rese West's name and other colorful language against the police. There were also two occasions where the group gathered in a circle, knelt and prayed together.
Police remained lined up outside the police station across Center Street in riot gear. Despite the curfew, 10 p.m. came and went. While some individuals attempted to escalate the situation — pushing or knocking over parts of the barricade, jumping on police equipment across the street from the barricade — organizers stepped in to stop those individuals and de-escalate the situation.
"If somebody is not peaceful, we're kicking them out," said Tony Brown from Racine.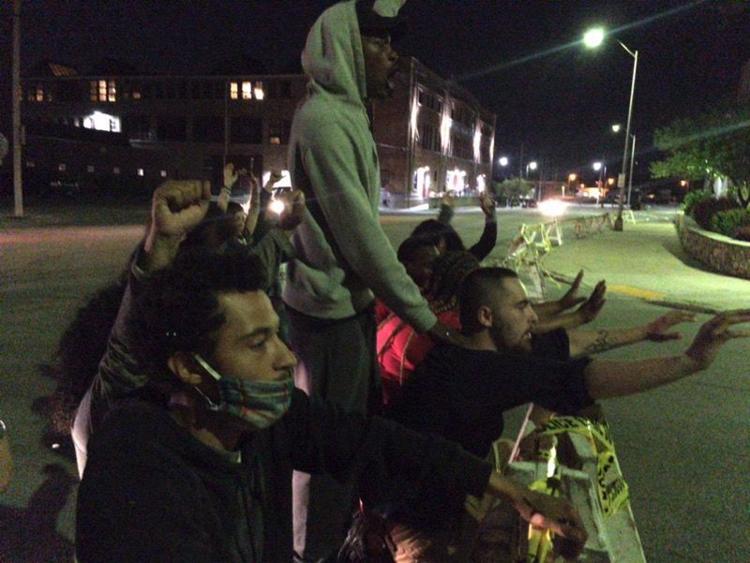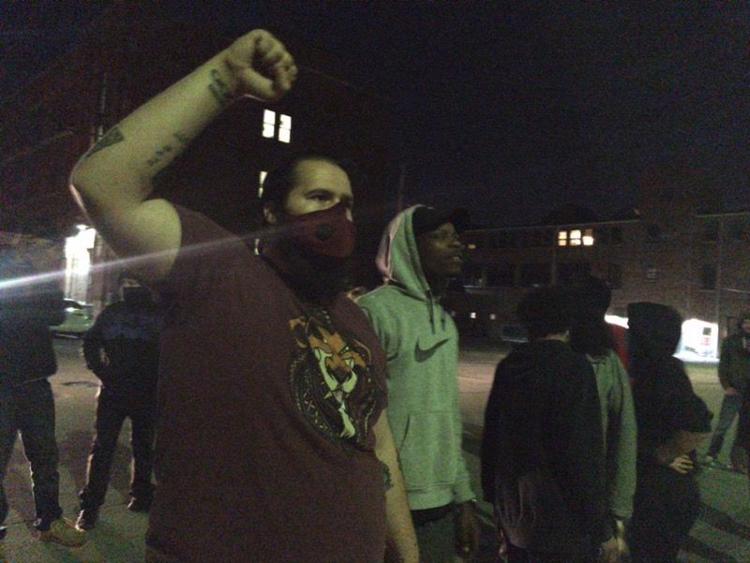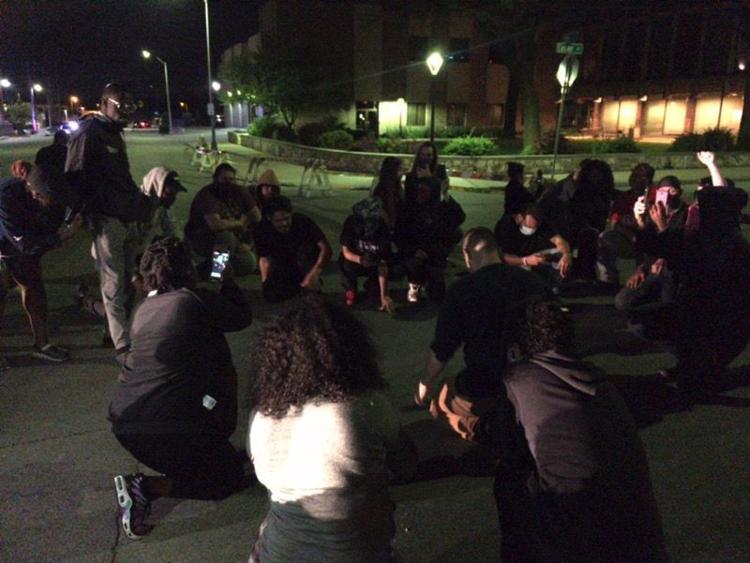 Around 11:20 p.m. a large flood light was moved to the front of the line and aimed at the protesters. Then a handful of officers approached the barricade. Jovantae Phifer, who was among the protesters, recognized one of them and the two started talking. Someone in the crowd threw a lighter at the officers, but the crowd drove that person off so the groups could talk.
The police official explained that they were in riot gear because officers had been hit with rocks at the protest the night before. He also said that the group could continue protesting Tuesday evening but that he needed them to leave the area. Phifer asked for 15 minutes to clear the crowd to which the officers agreed. By 11:40 p.m. the crowd had dispersed from the barricade.
Caledonia fears
In Caledonia, some police gathered near Four Mile Road and Douglas Avenue on Monday evening after reports that a protest would be held there. But Caledonia Police went on Facebook to dispel the rumors.
"Tonight we are hearing problems in our community starting from the Four Mile and Douglas area. We also hear them, we acted accordingly and spoke with the businesses in the area. Some of them choose to take action to protect their employees. Also word of people coming into our community to cause problems. We have found nothing to substantiate these rumors. We are on duty and here for you," the post said.
By 2 a.m. Tuesday — almost exactly 24 hours after a group of people were lighting fire to the Community Policing house on Villa Street — the streets of Racine stood silent.
Monument Square was empty. Not a soul stood or knelt near the Racine Police Department on Center Street. The Community Policing house on Villa Street was boarded up.
There was no damage or debris. There was no yelling or chanting.
Local leaders hoped for the same outcome Tuesday night. But as a precaution the curfew was again put in place.
"Again, we are issuing this curfew out of an abundance of caution," Mason said issuing the Tuesday night curfew. "Last night was calm, and I appreciate the cooperation of our residents who have marched and demonstrated peacefully, and who have rejected the agitators from outside the community in doing so. The goal is to keep people off of the streets and sidewalks in the nighttime hours."
The Journal Times continues to watch this breaking story. Check The Journal Times throughout the night and in the morning hours for updates.
The beat of the drum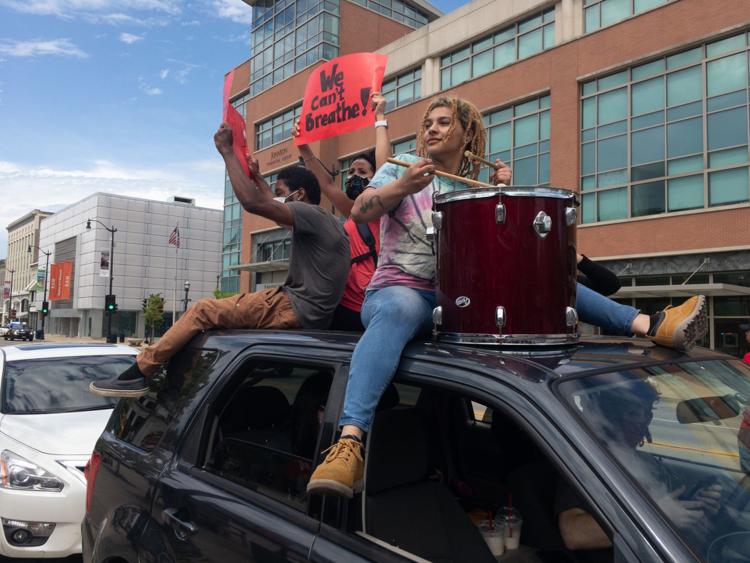 No justice, no peace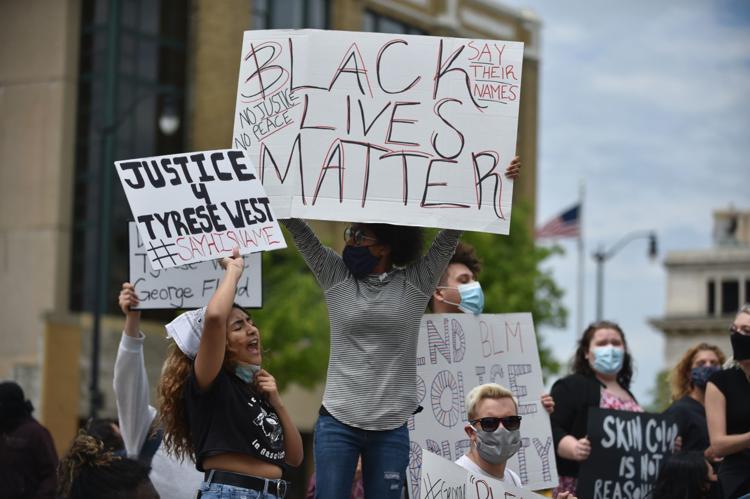 Sitting in the street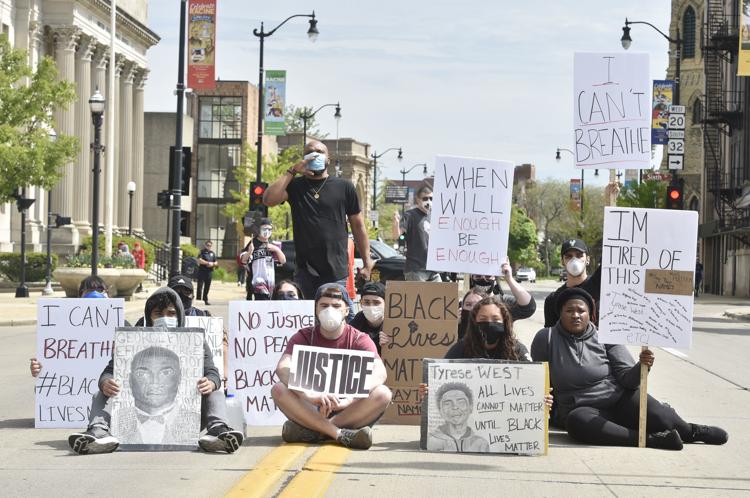 Monday's protest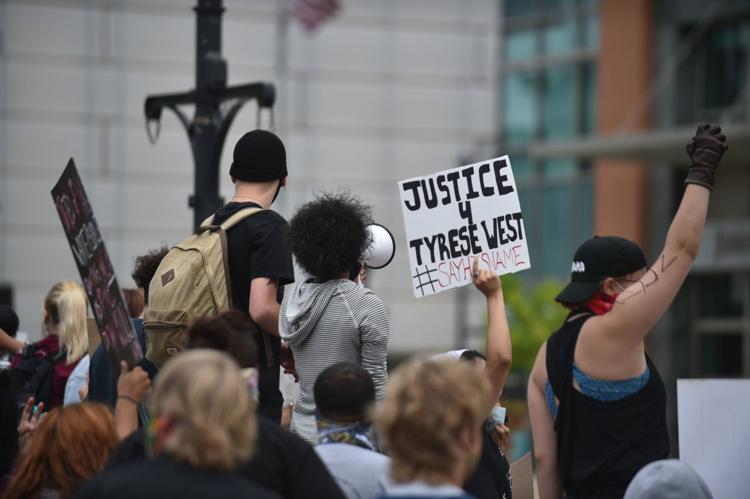 Monday's protest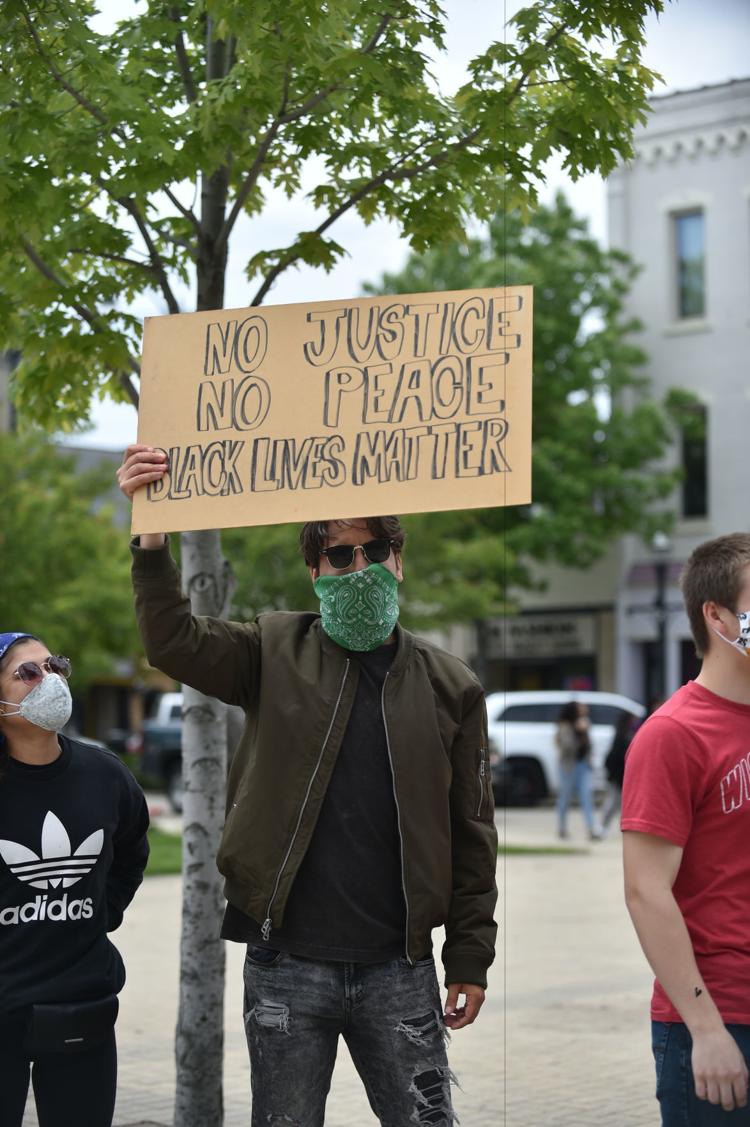 We will not be silenced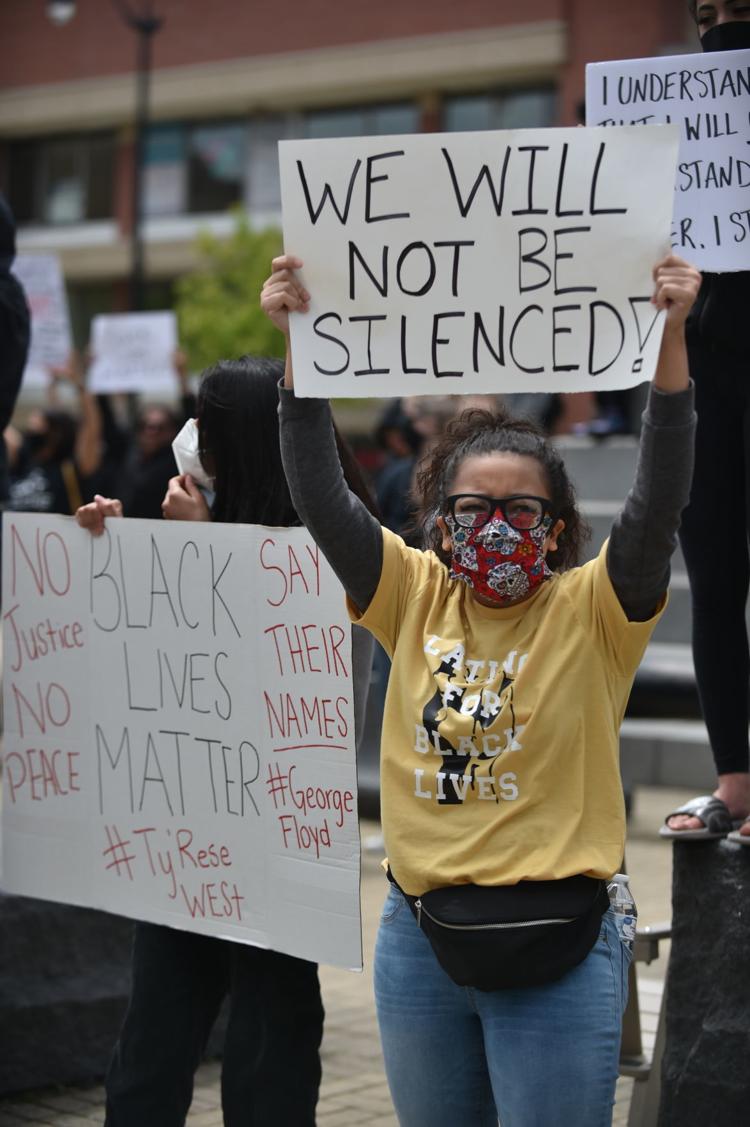 Say it louder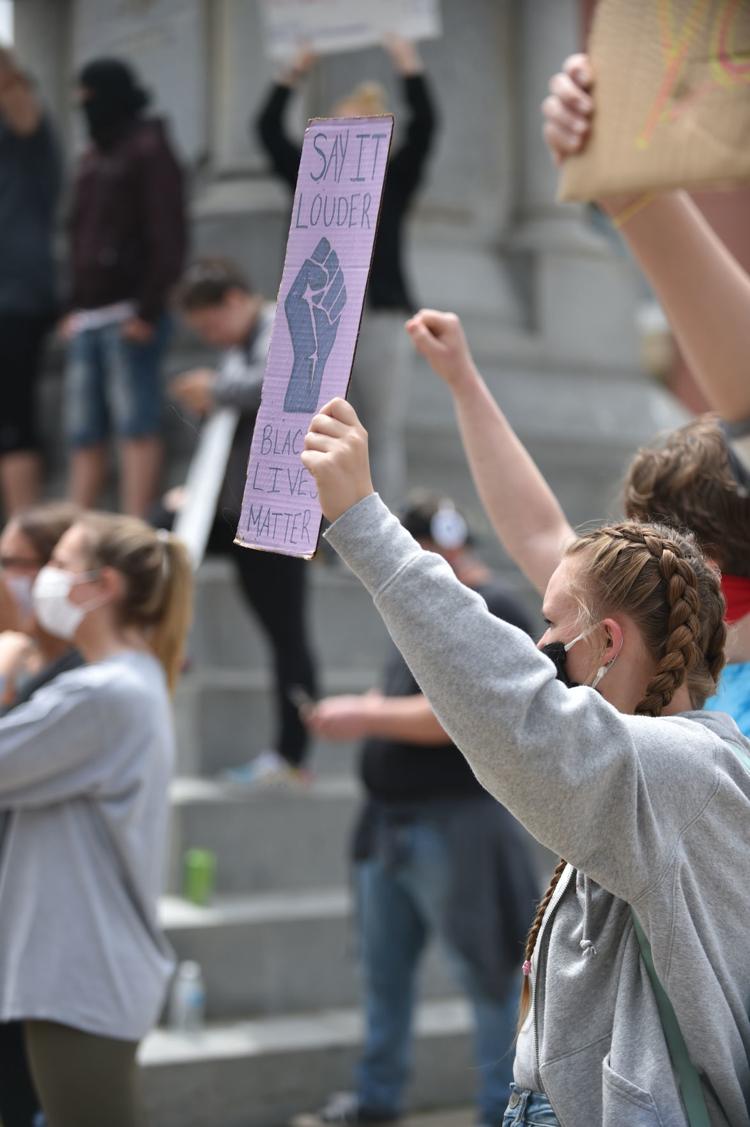 Love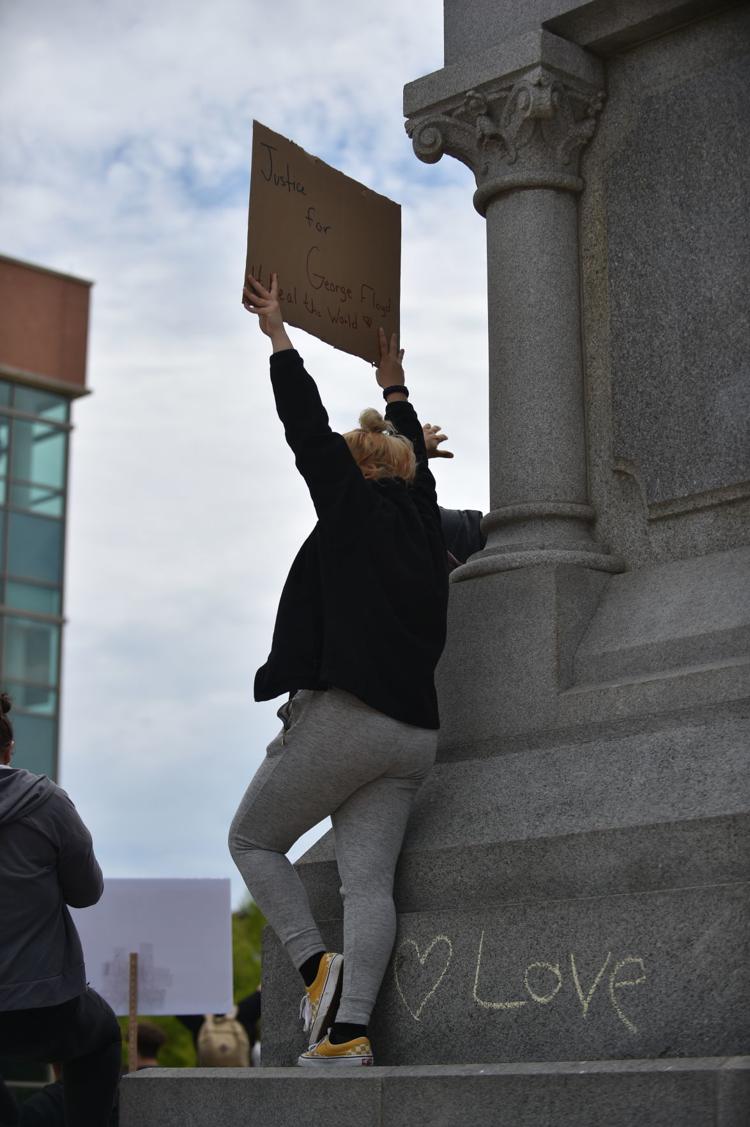 Washington Avenue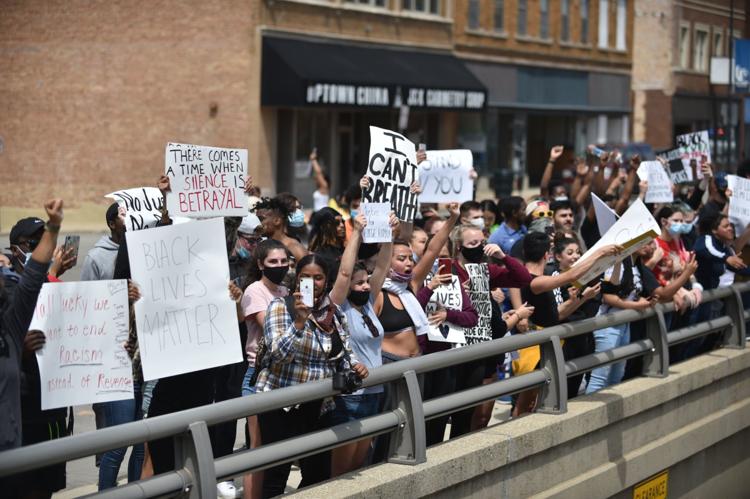 Latinx for black lives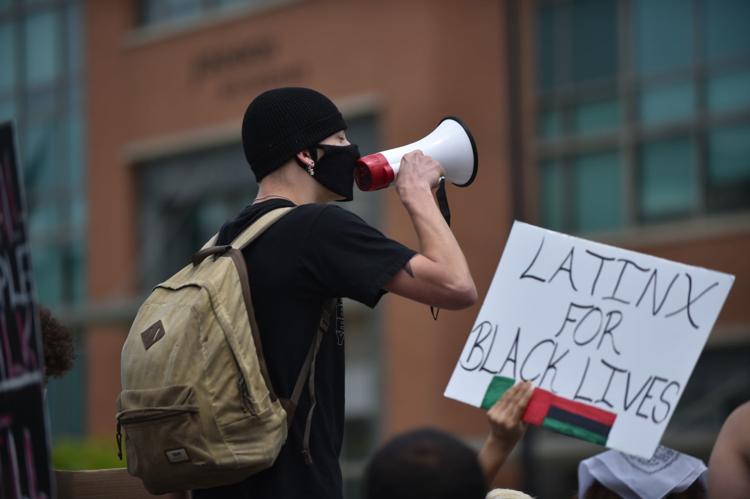 Respect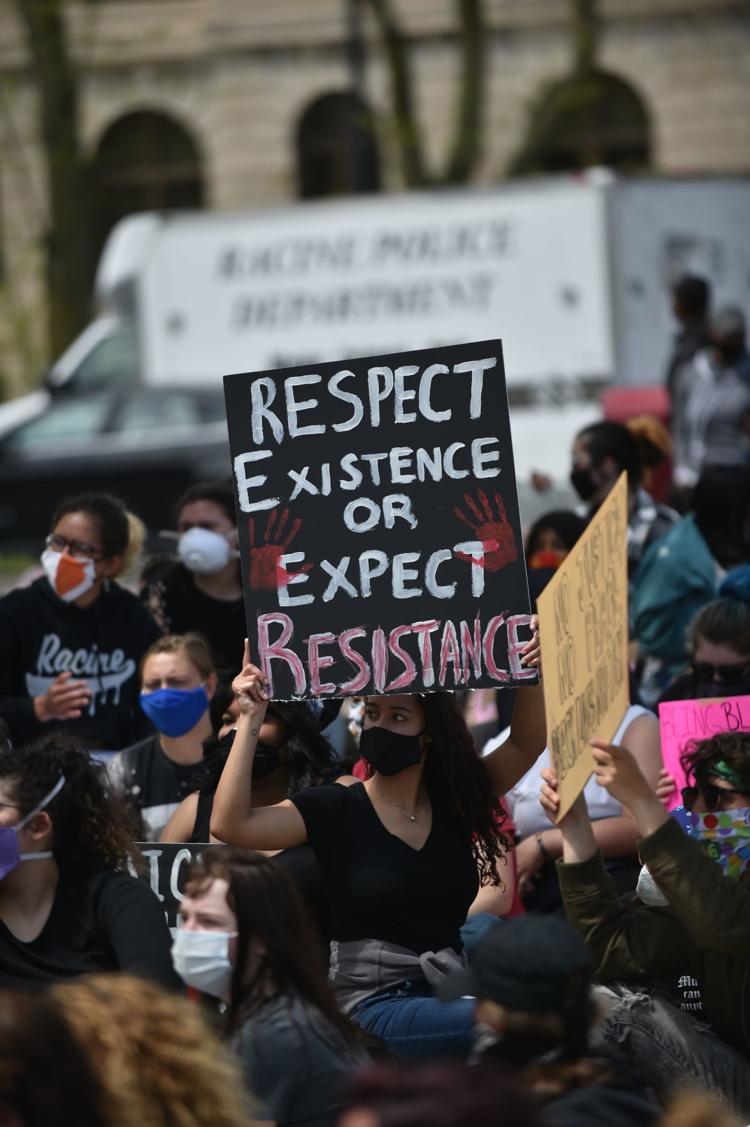 Monday's protest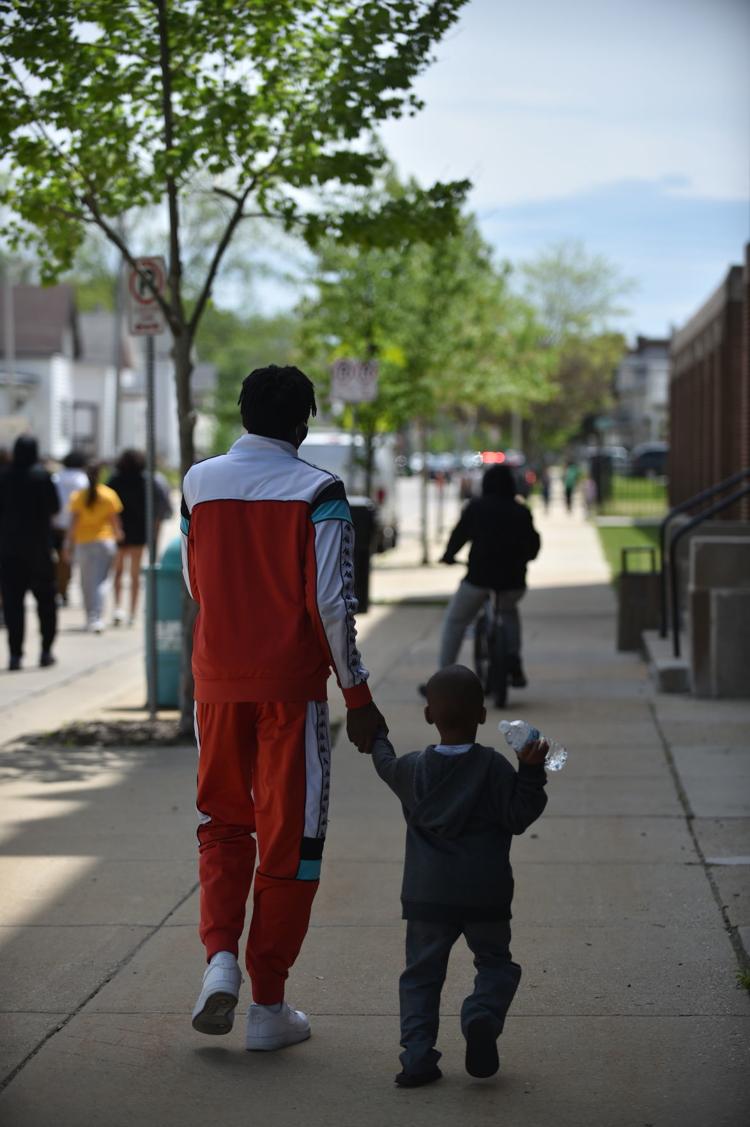 Community member's raised fist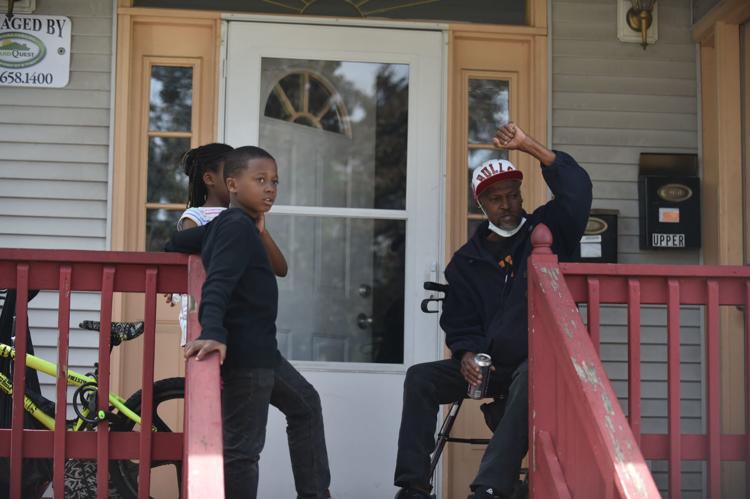 Monday's protest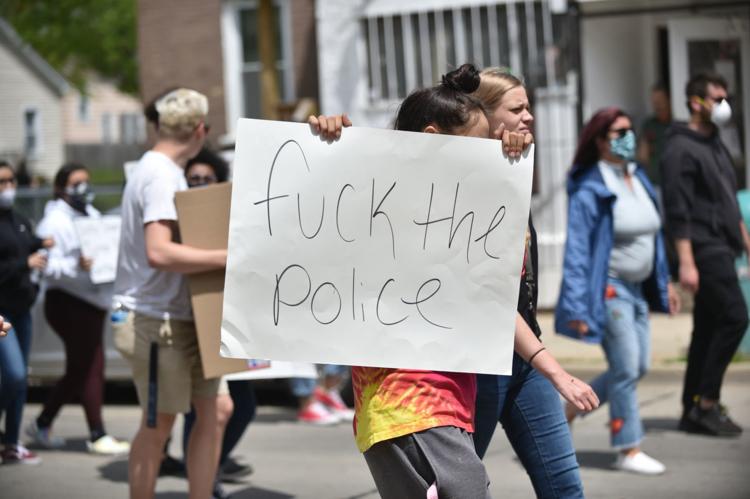 Am I next?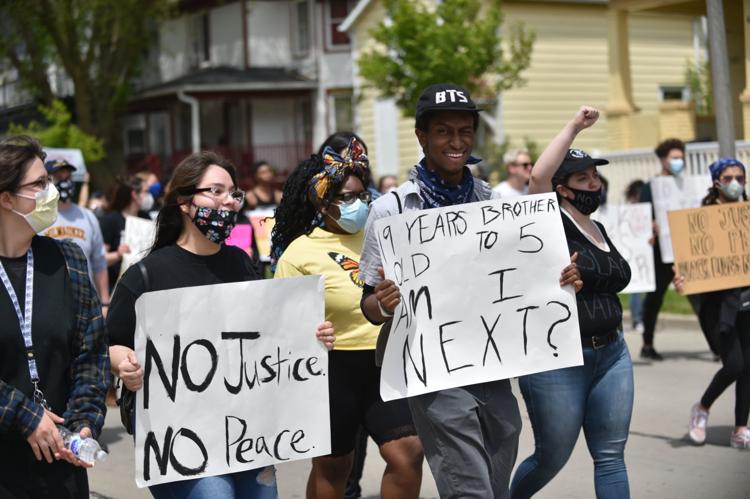 Monday's protest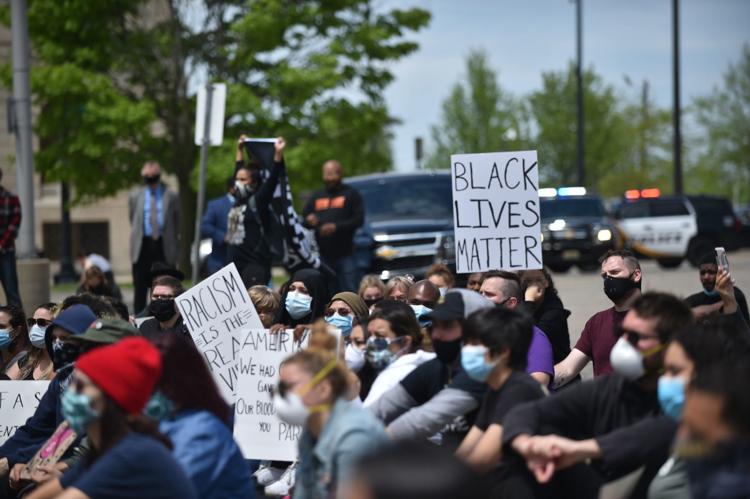 "No lives matter until black lives matter"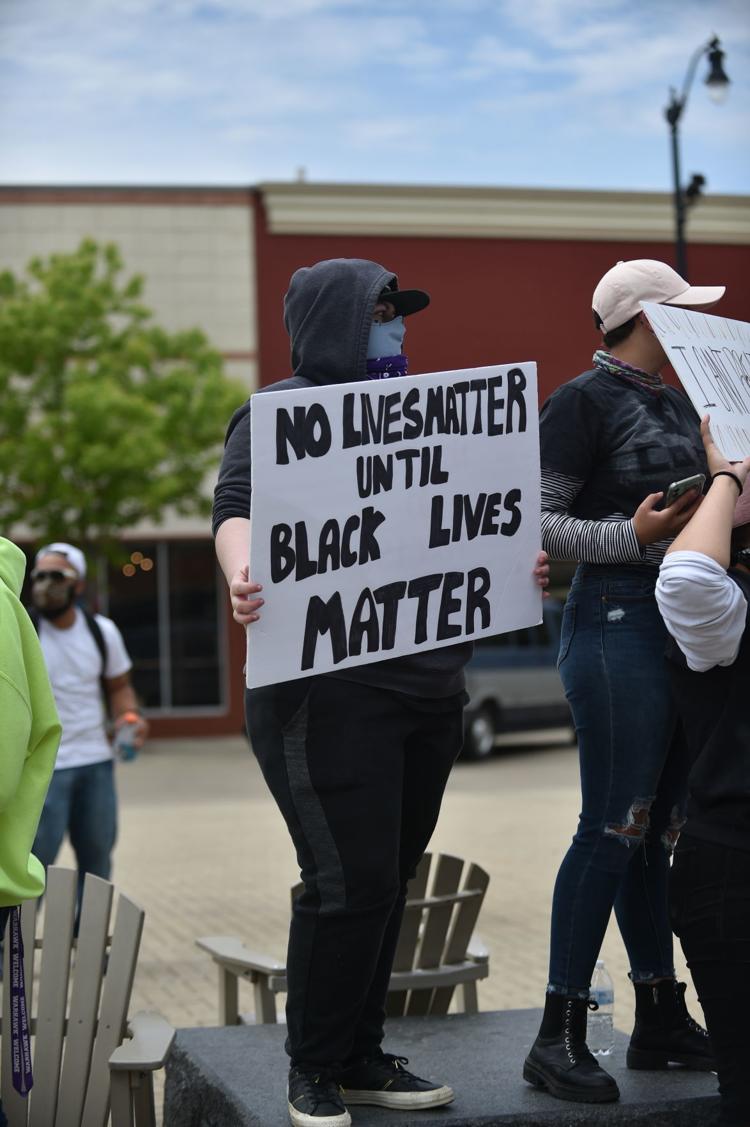 Monday's protest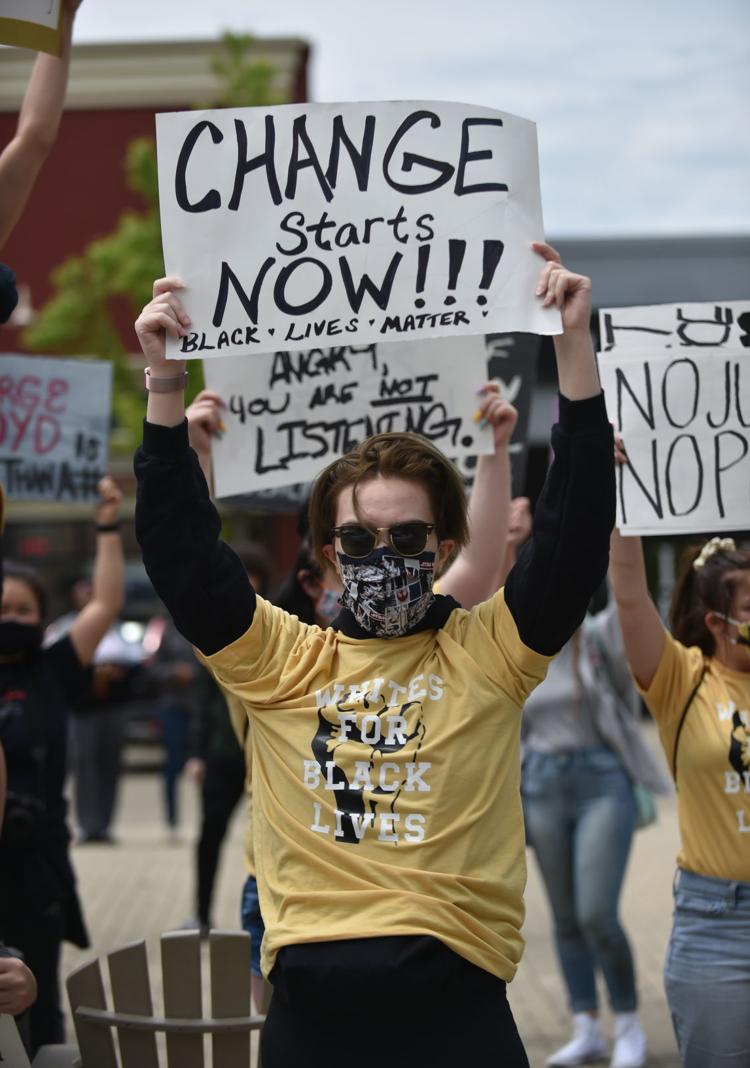 Signs and hand gestures
Monday's protest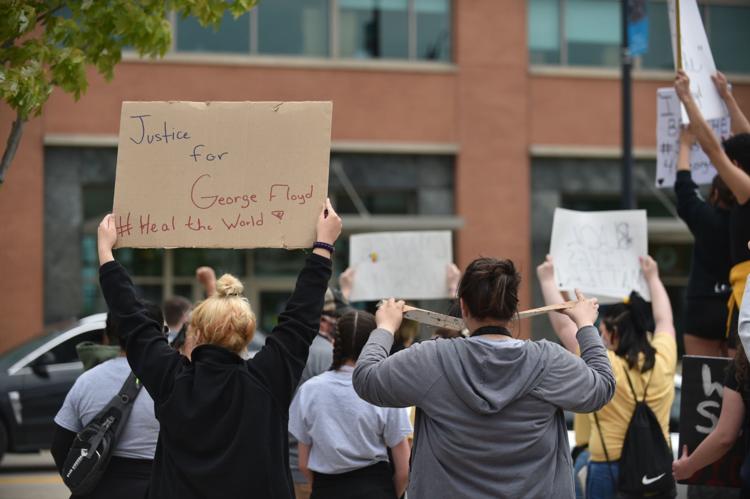 Monday's protest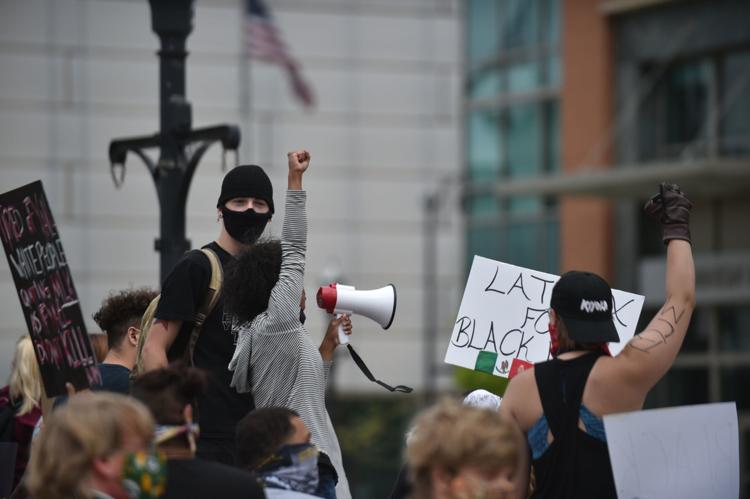 Monday's protest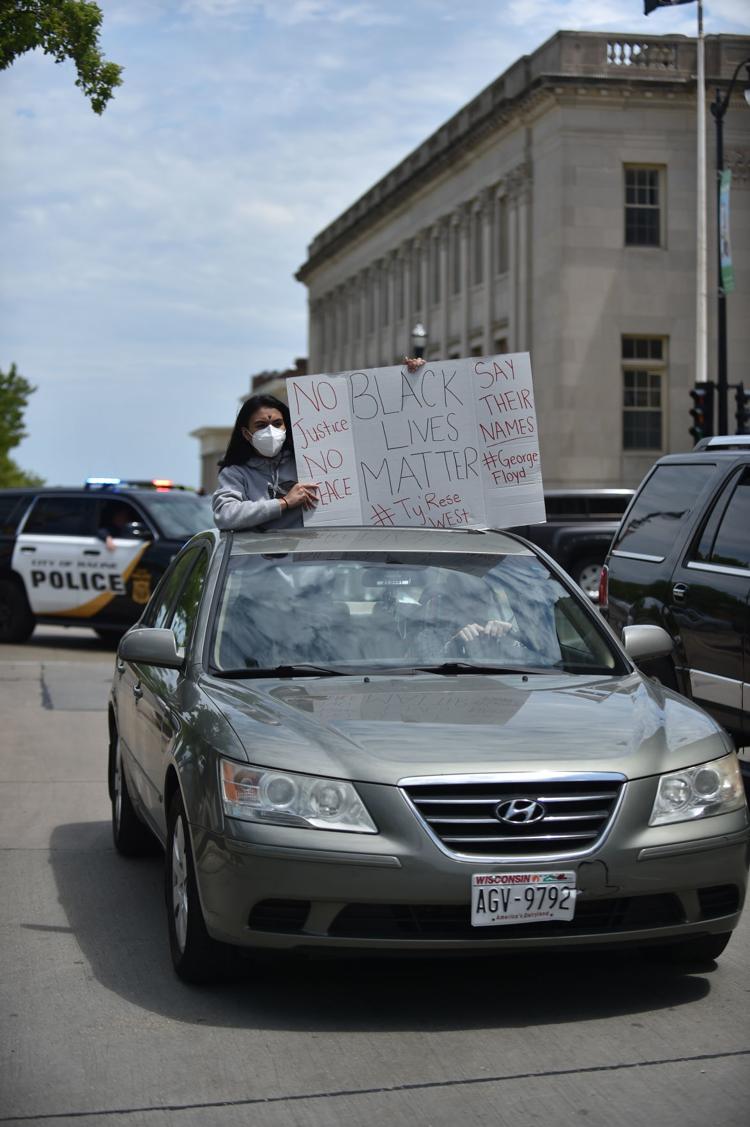 Monday's protest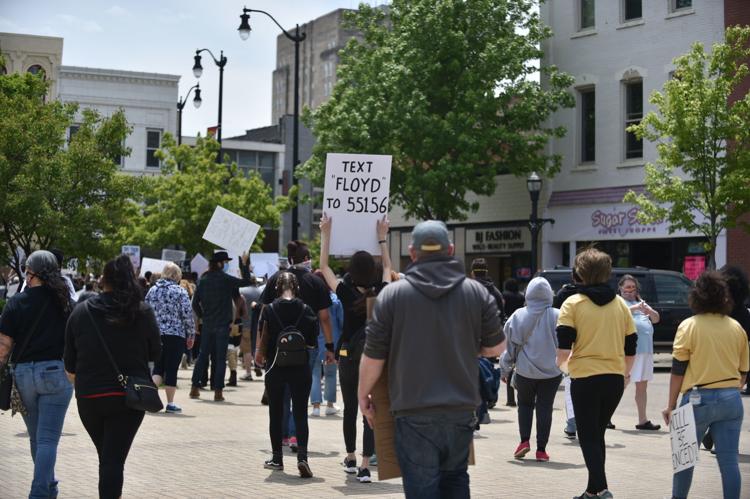 Hands up, don't shoot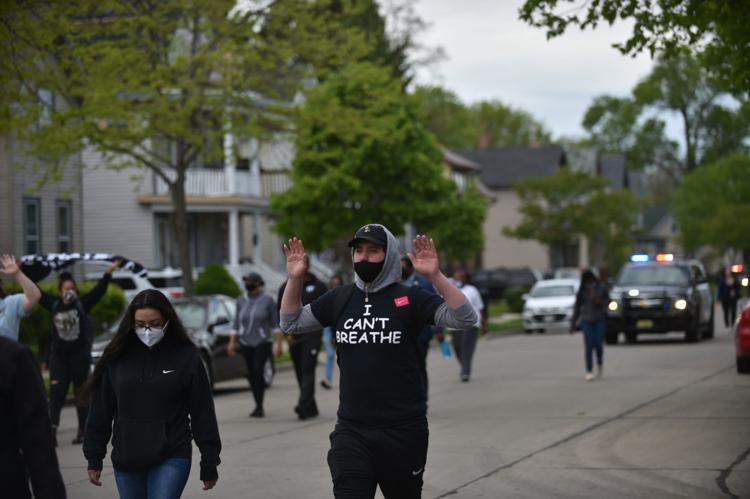 Monday's protest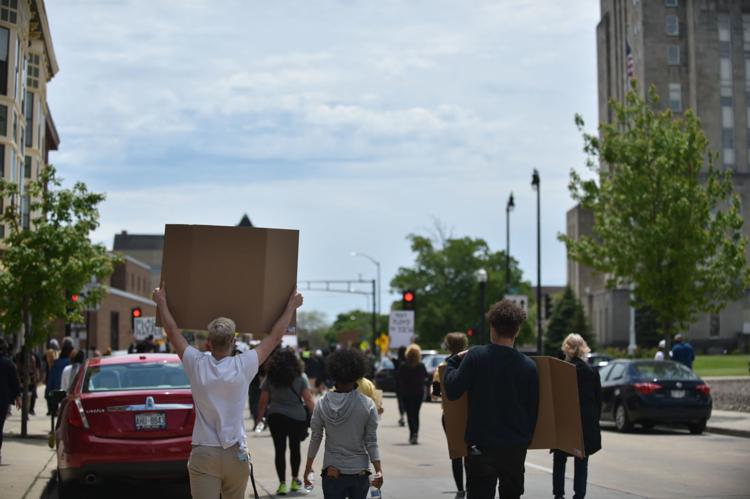 Monday's protest
Monday's protest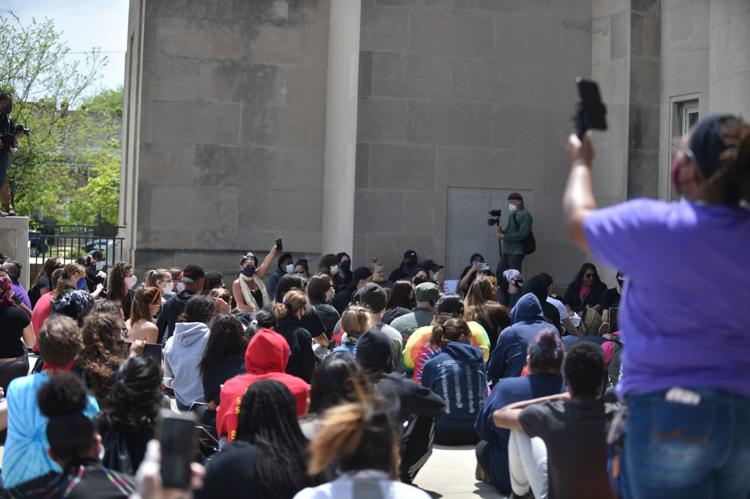 Monday's protest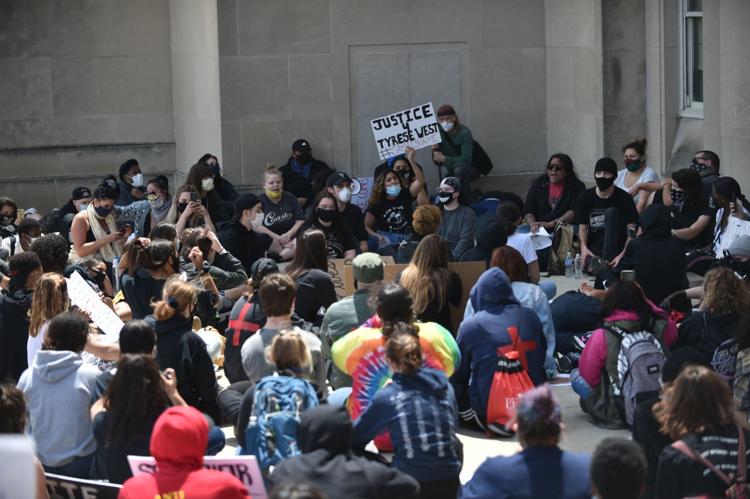 Monday's protest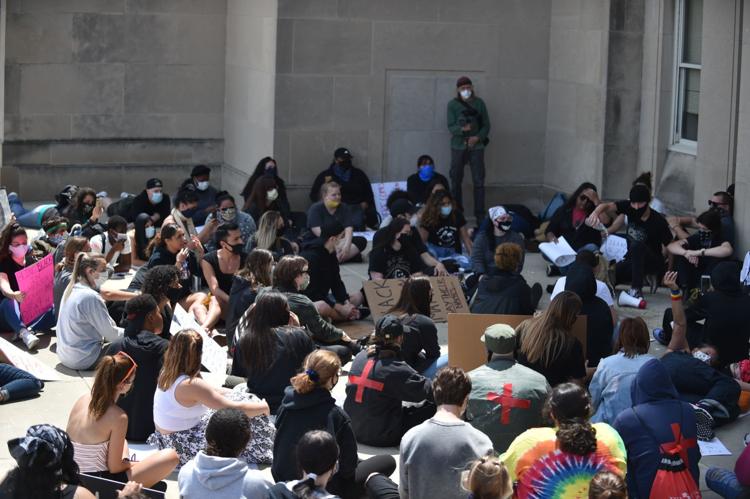 Raised fist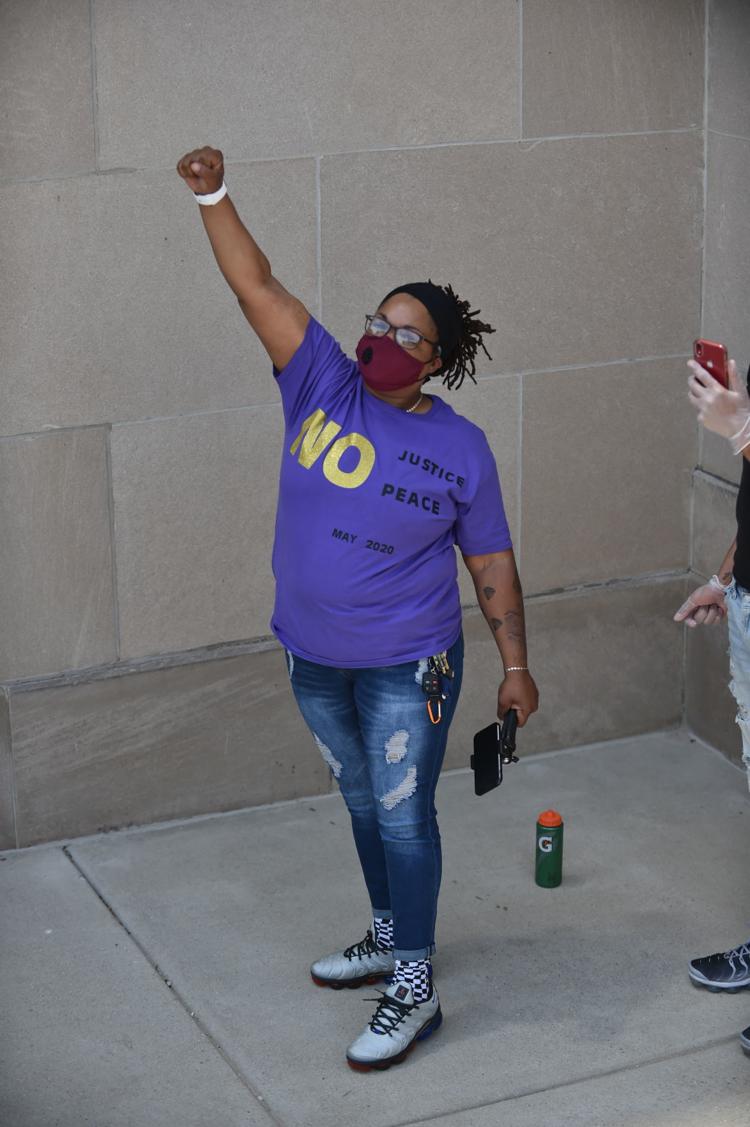 Monday's protest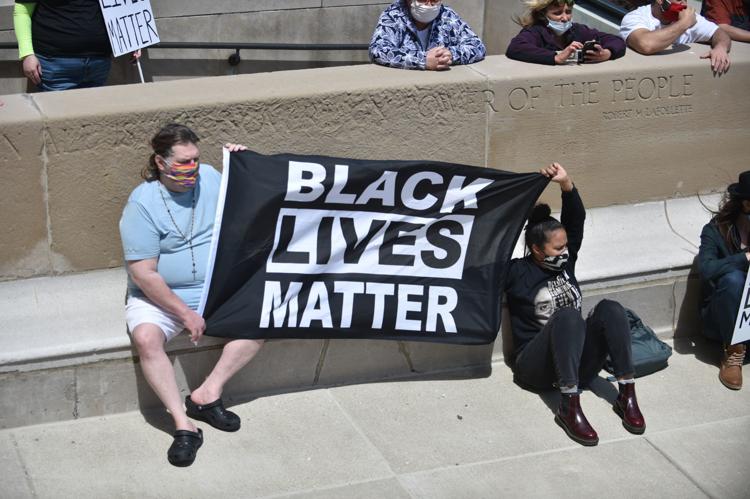 Many masks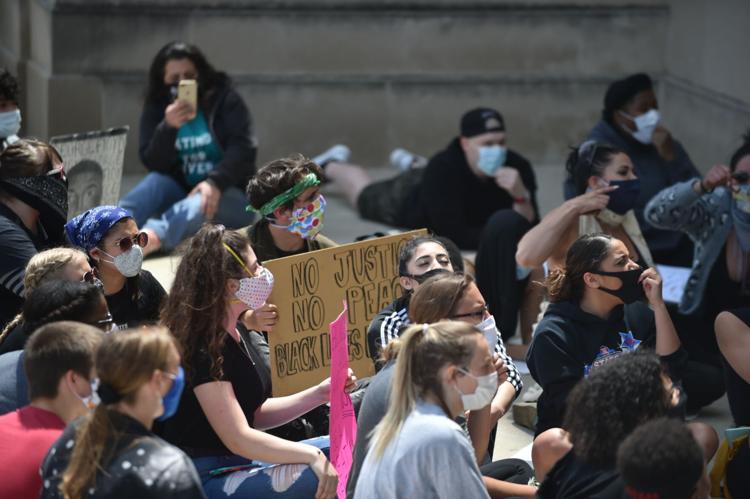 Liberty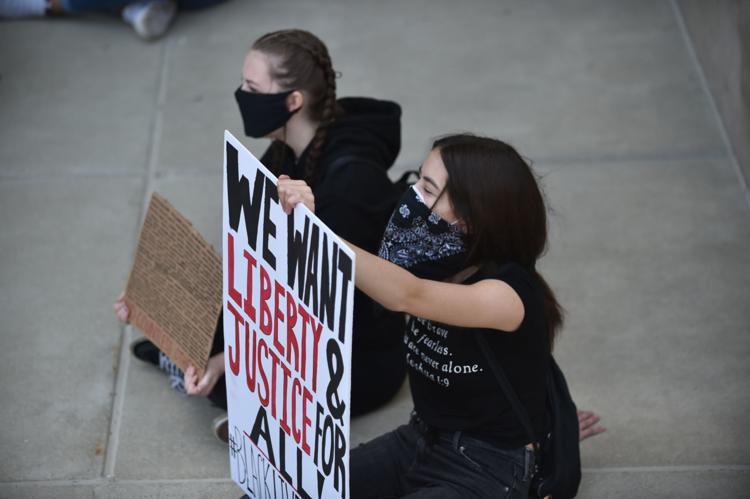 Tyrese and George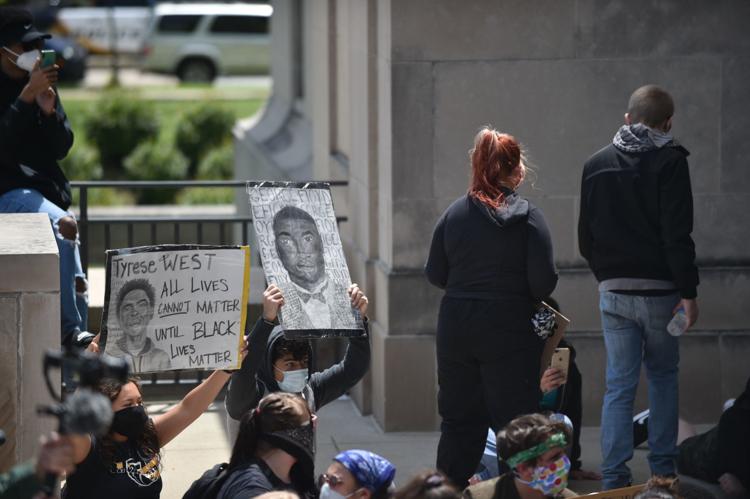 Monday's protest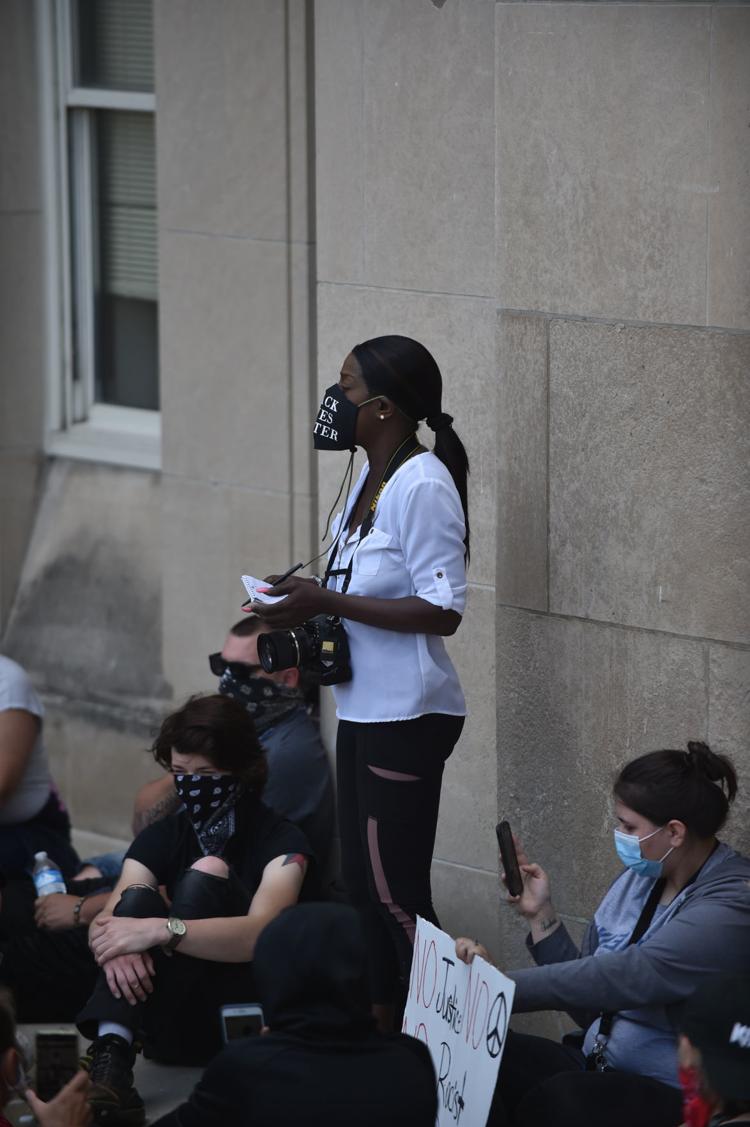 Marching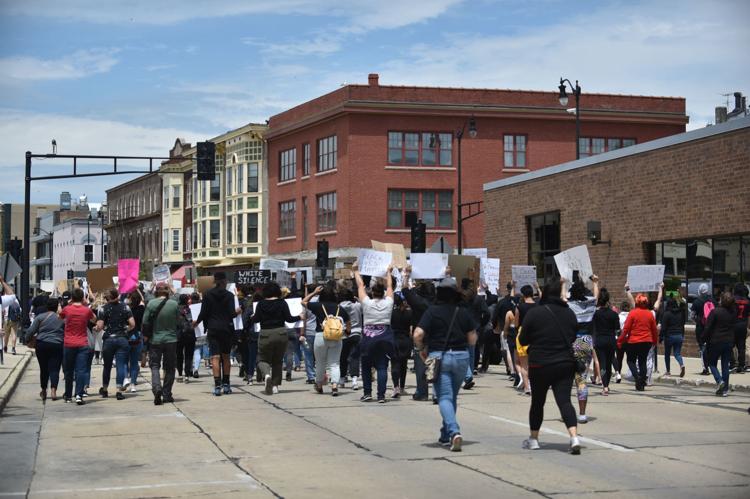 Monday's protest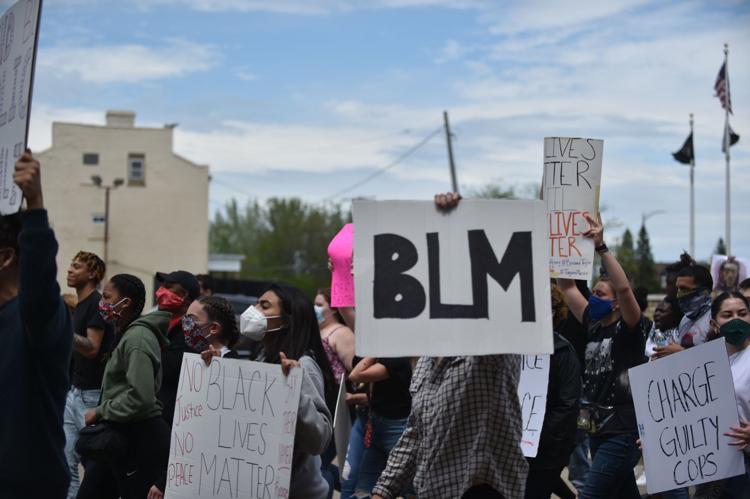 Police presence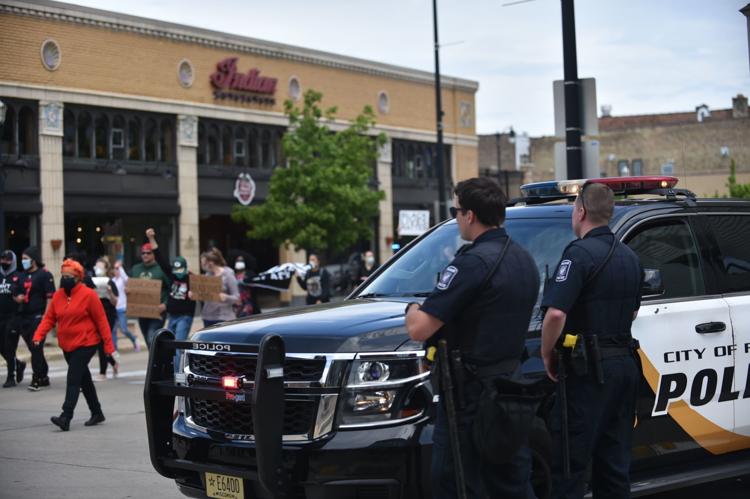 Monday's protest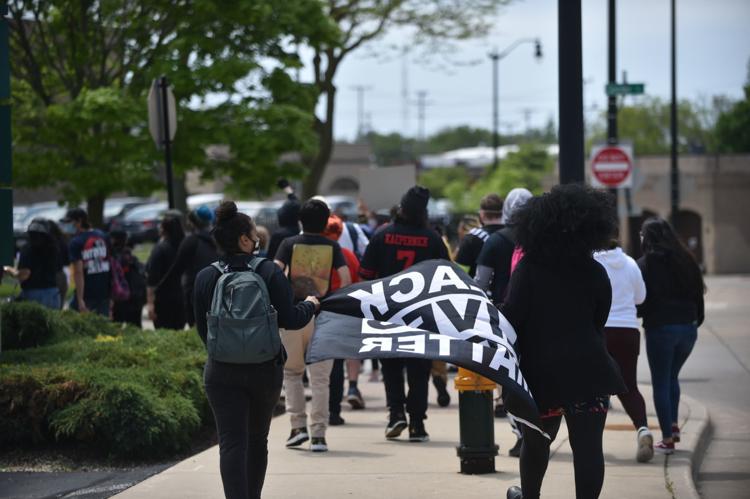 Stop killing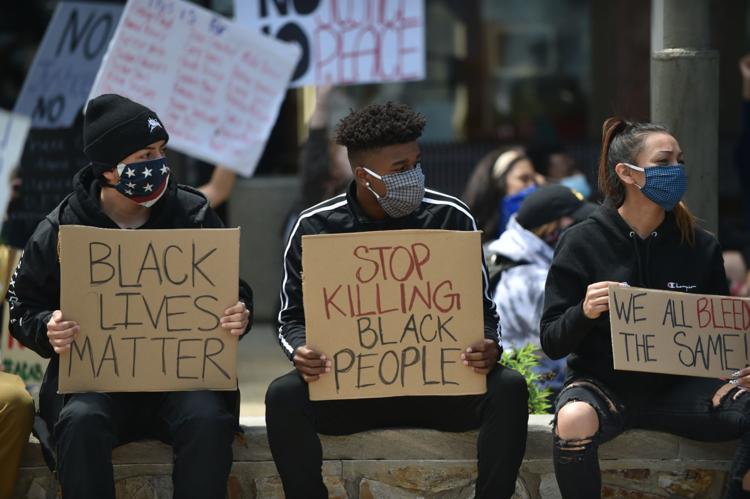 Who do I call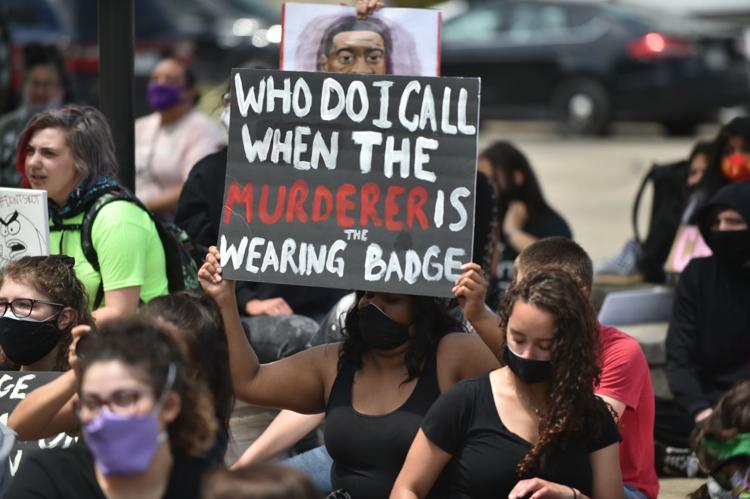 At Monday's protest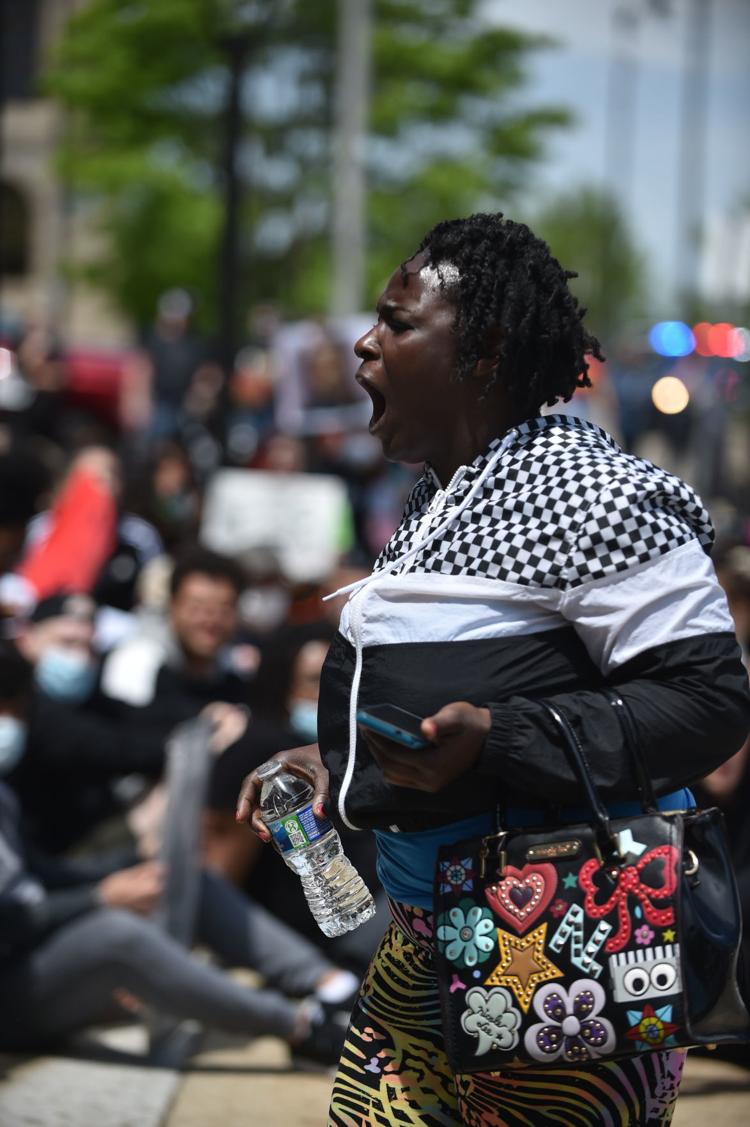 Say their names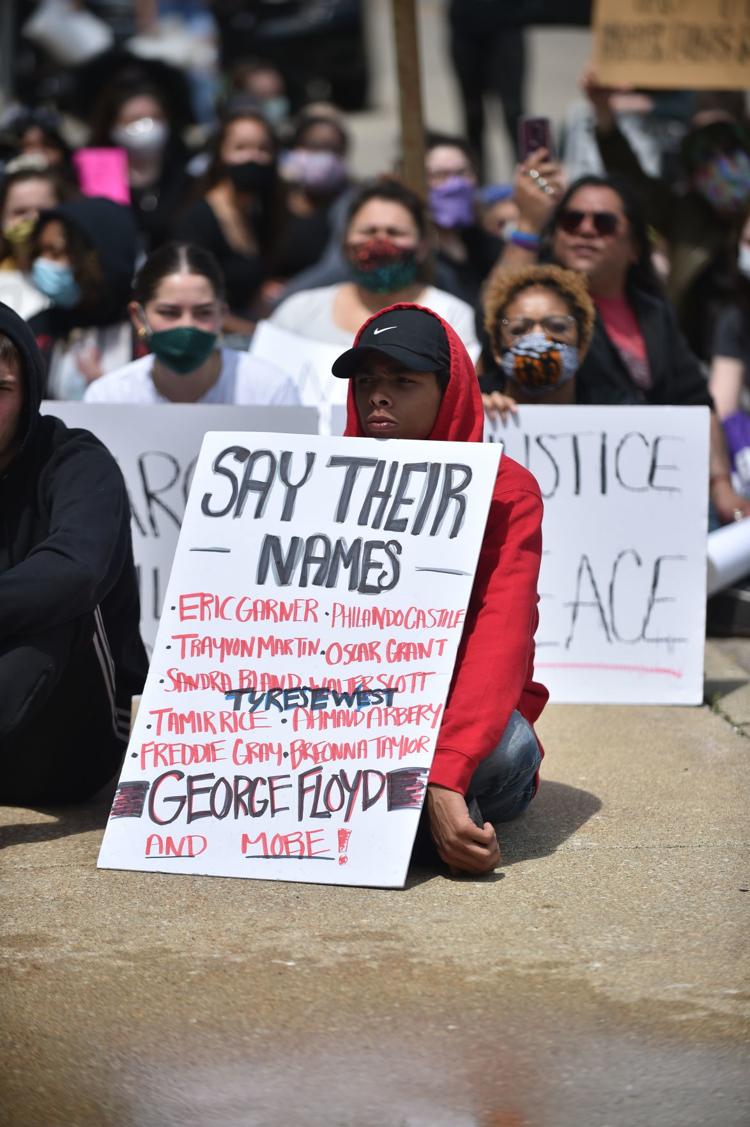 On Washington Ave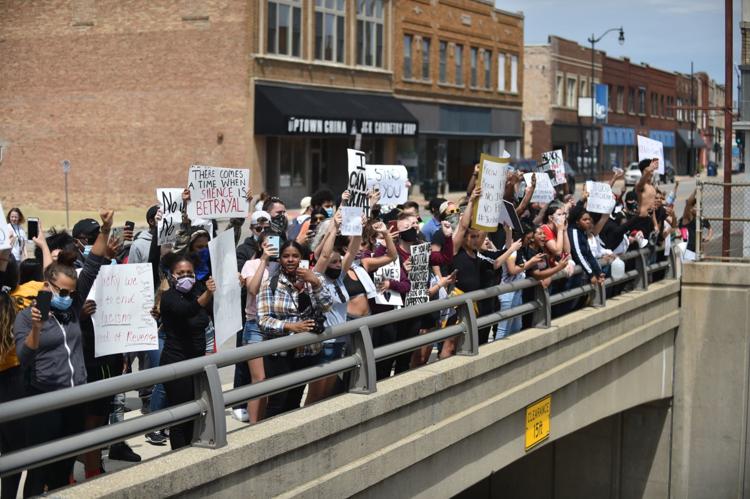 Police the police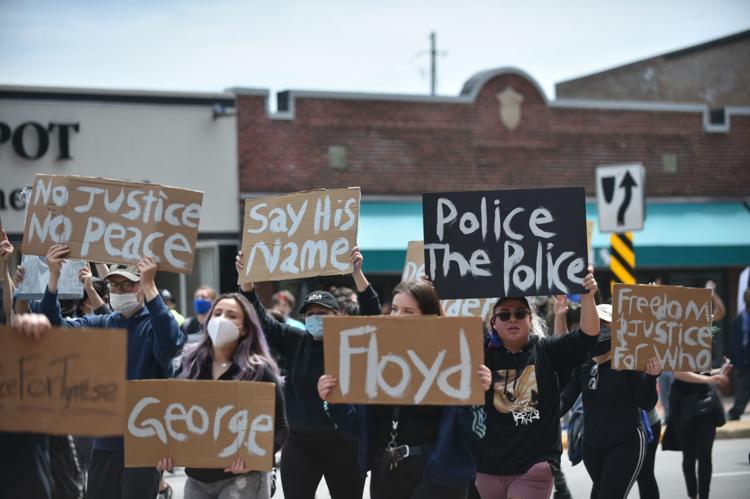 We will not be silenced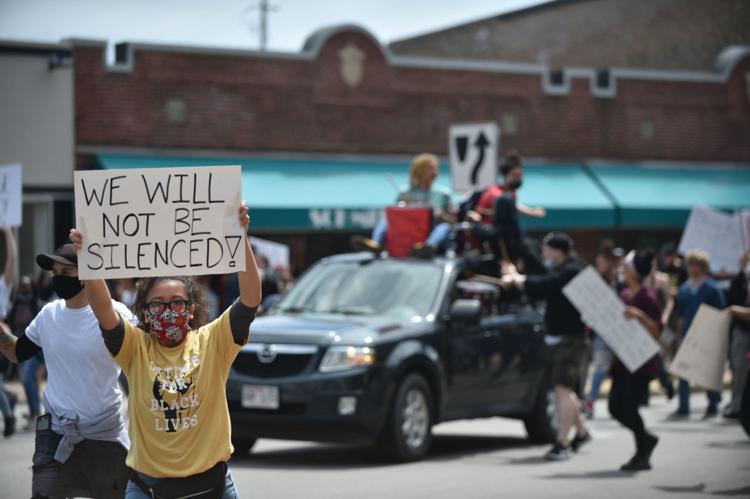 Olivia Owens (left) drums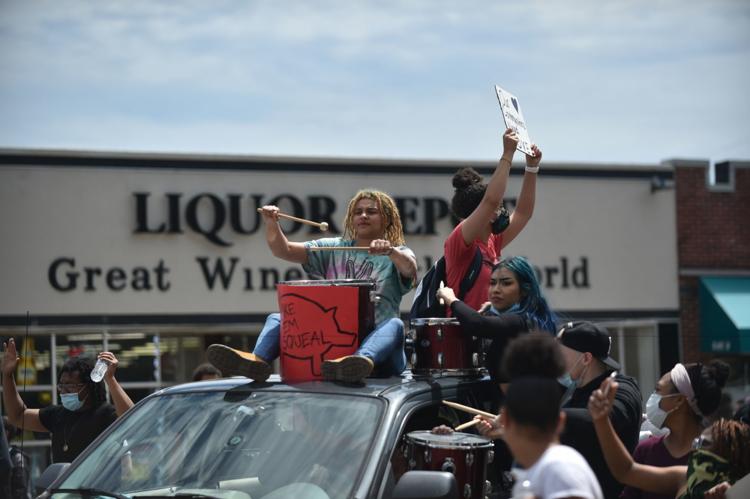 Olivia Owen (middle) drums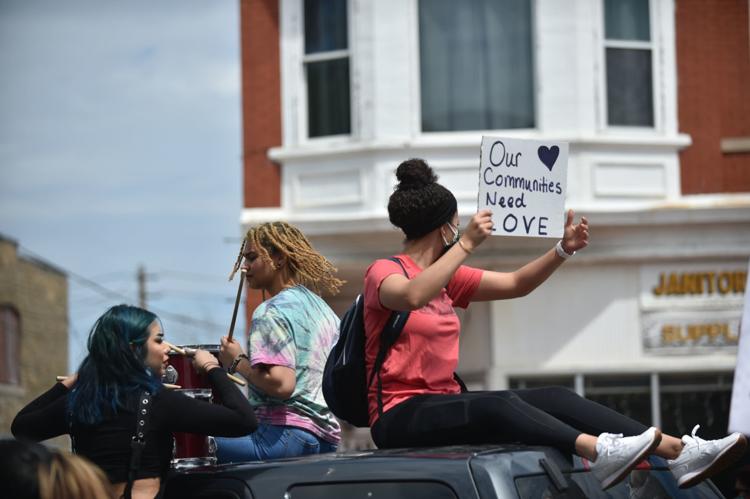 Flare
Hands up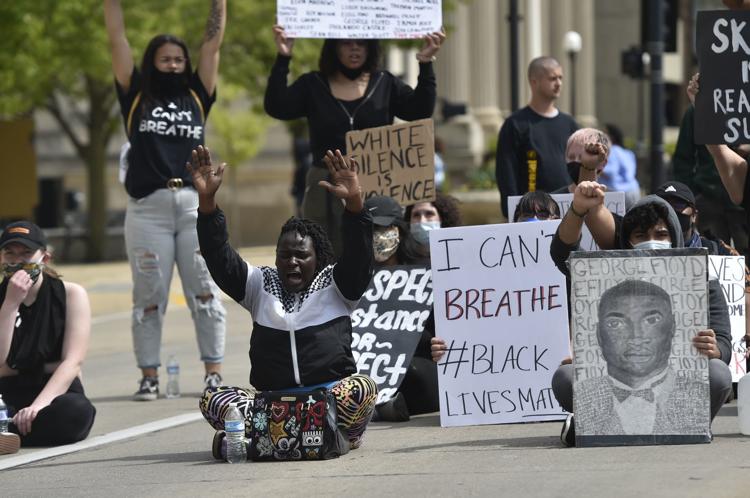 Marching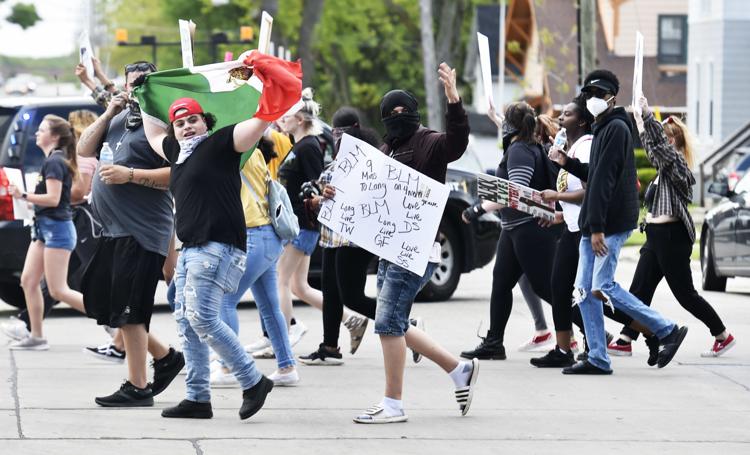 Antoine Gosa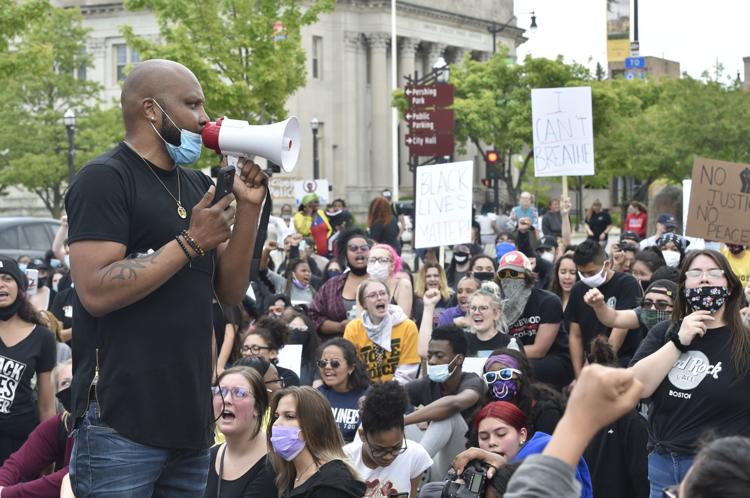 Sitting on 14th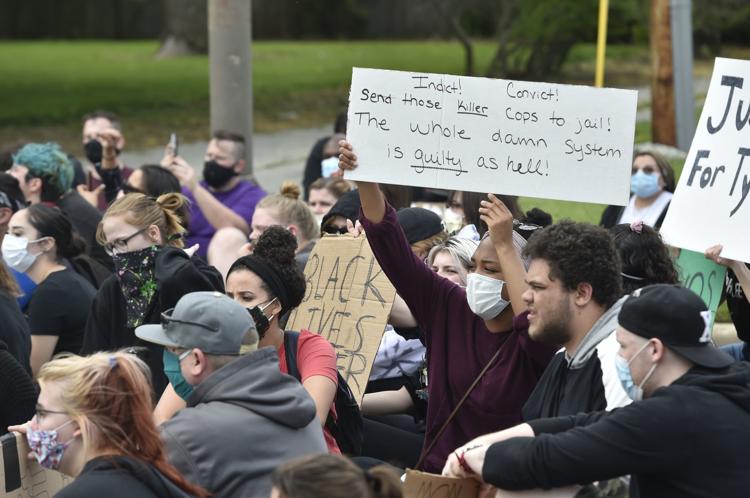 I can't breathe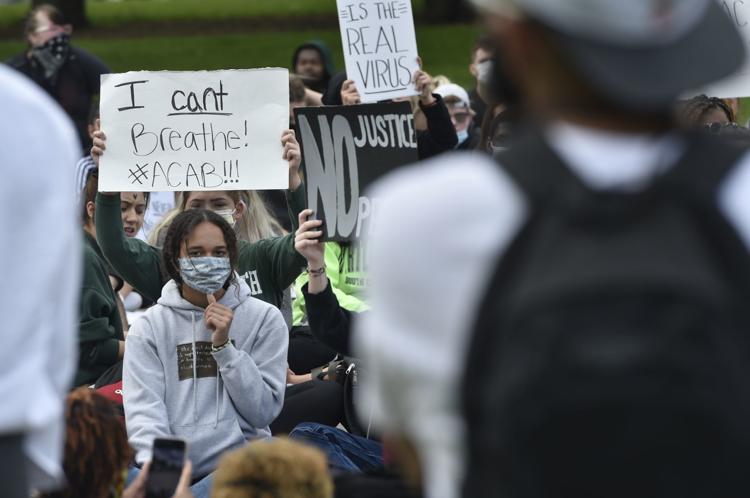 Sitting and clapping on 14th Street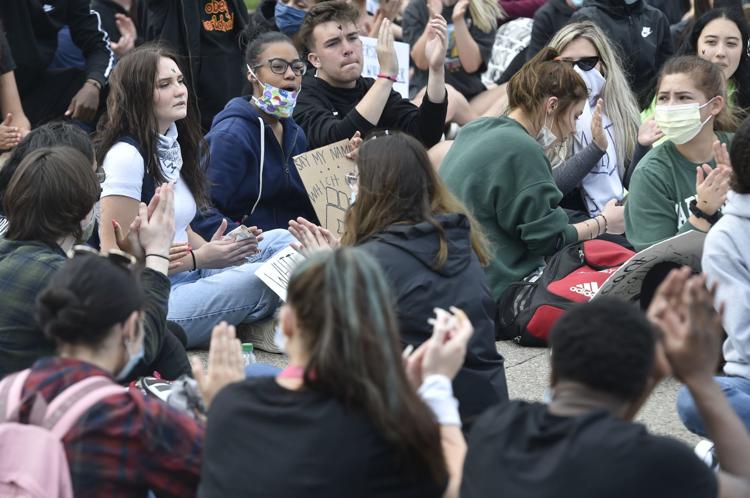 County Board Supervisor Nick Demske with a Black Lives Matter sign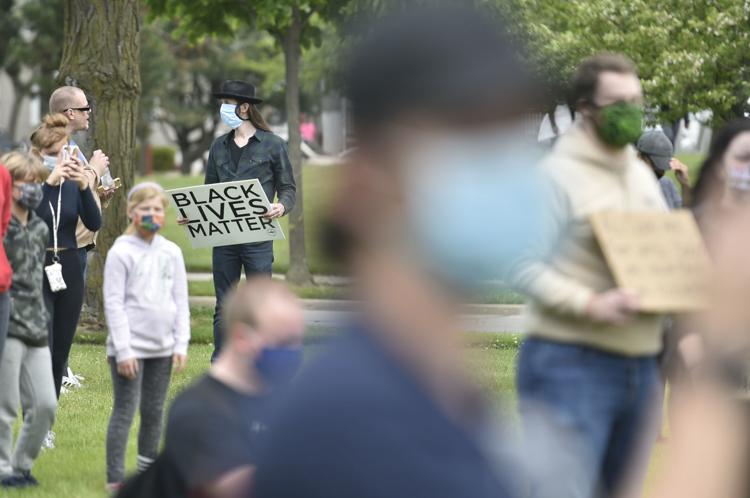 Filming the protest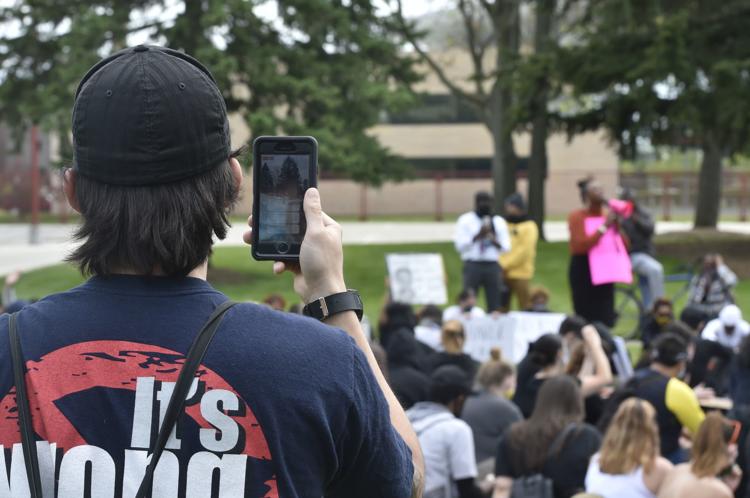 Police at the protest
Young boys look on as marchers go down 14th Street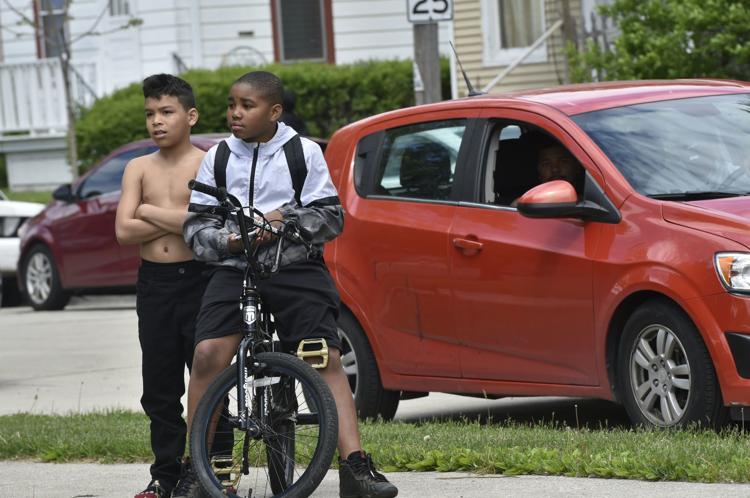 Dogs can march in protests too!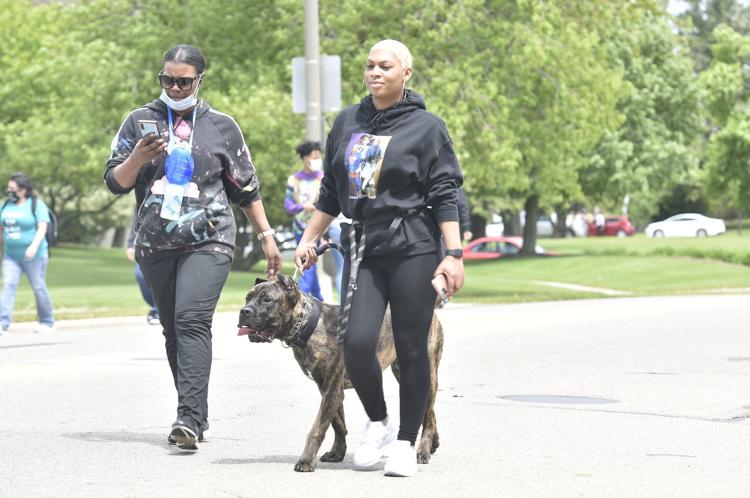 Police officers on scene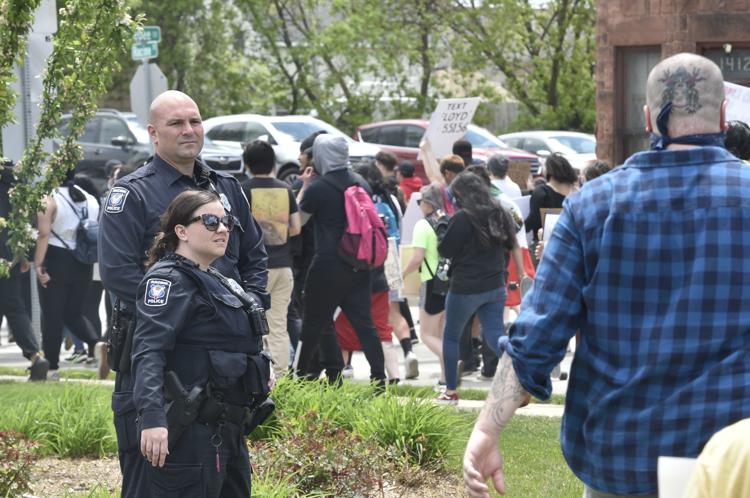 Construction workers look on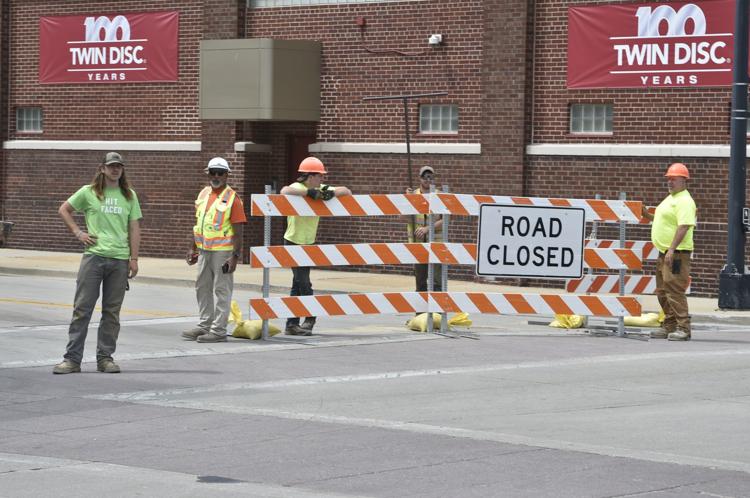 A young person poses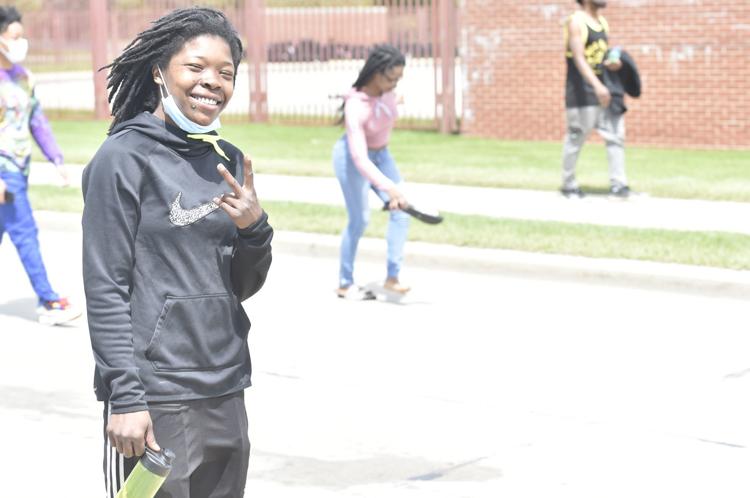 Blue overalls and Black Lives Matter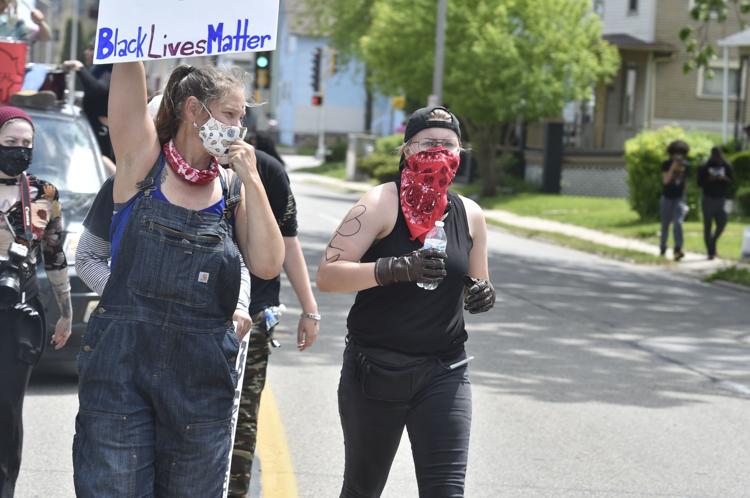 Protesting on Washington Avenue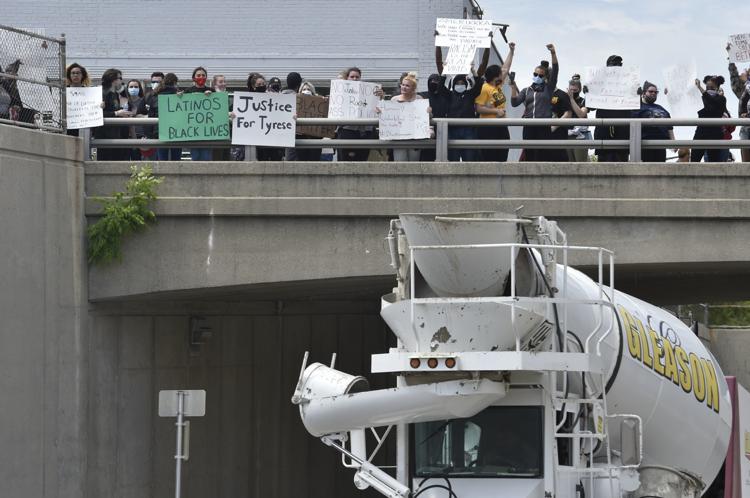 Filming protest from her window above Washington Avenue
We can't breathe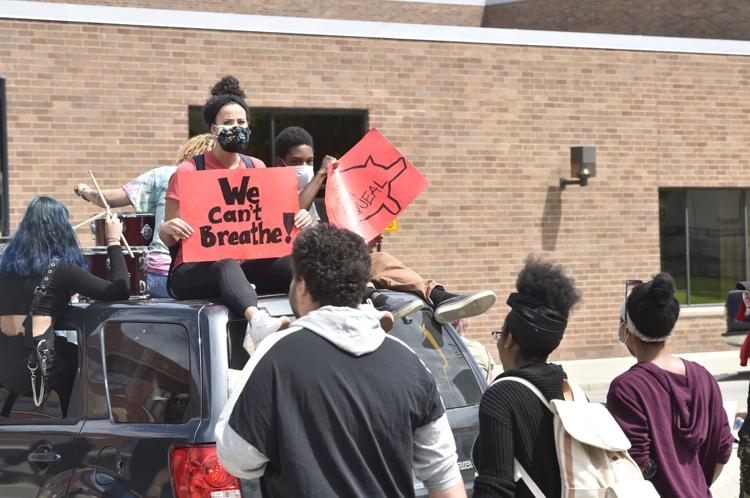 Marchers with their arms up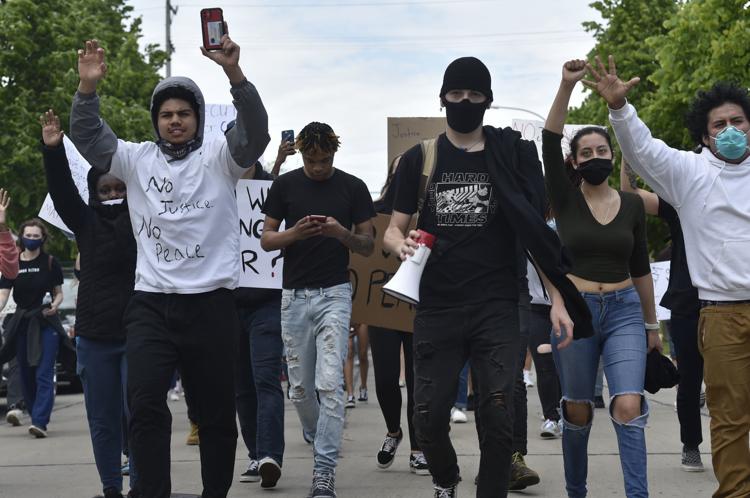 Get local news delivered to your inbox!
Subscribe to our Daily Headlines newsletter.