RACINE — Continuing its ongoing revitalization with a solid, COVID-bucking upswing in new business start-ups in 2020, Downtown Racine is in an enviable position, in part thanks to the Nov. 13 grand opening of men's clothing store Envy Fits and Fashions, 232 Main St.
The store is the collaborative entrepreneurial work of twin brothers Philip and Steve Bennett, 41, and their cousin Avery Brown, 40, co-owner of the Hair Force 1 barber shop at 1300 Grange Ave. with business partner Thomas Bryant.
"It's exciting to be a part of Downtown Racine, be part of the action, be a part of the commerce, be a part of the rebuild," said Racine resident Steve, a veteran 20-year CNC set-up machinist with Bradshaw Medical in Kenosha. "There's a lot of Black businesses popping up down here and it's cool to be a part of that — Taeja Vu's, Valid Kixx, 2 Swift Suits, Plush, Clarity Cutz, Market on Main. Hopefully we can grow with downtown and keep growing."
Racine resident Brown, who works for United Ground Express at General Mitchell International Airport, agrees.
"It's been great, a good investment, bringing something new, something different to the town," Brown said.
'Made in America' focus
Envy Racine, which made its debut on Sept. 15, is an offshoot of the popular three-year-old Envy Fits and Fashions in Appleton's Fox River Mall.
Like the Appleton store, Envy Racine carries a wide variety of clothing brands including Vlone, BAPE, Black Keys, A.K.O.O., Reason, Hustle Gang, Born Fly, Le Tigre, Lacoste, Staple and Jordan Craig.
At Envy, the emphasis is on "Made in America."
"All of our clothes come from America," Steve noted. "We don't do overseas … We need stuff made in America. We need to get American business back to what it was."
Envy's high-end Hype Beats specialty shop features merchandise from Supreme, a New York-based American clothing brand targeted at the skateboarding and hip hop cultures, as well as youth culture in general.
Envy Racine also carries a variety of hats from Racine-based Big City Brims, owned by Delicia Evans, a childhood friend of the Bennetts.
Appleton resident Philip, a former 10-year supervisor at Neenah Foundry, is now a full-time entrepreneur overseeing the Appleton Envy and two other Appleton businesses — award-winning downtown soul food restaurant The Cozzy Corner, and Fox River Mall barber shop Legends Cuts and Styles.
Philip said Envy Fits and Fashions caters to customers across all price points from "high end to everyday workingman's prices."
While Envy Fits and Fashions was founded in Appleton, opening a brick-and-mortar Envy store in hometown Racine's "up and coming booming downtown" made sense.
"We found we shipped a lot of clothes to Racine because we post a lot on Facebook," Philip noted. "We started to build a good customer base in Racine, so we came up with a plan to open up here in Downtown Racine."
Store well-received
Though only open a few months, Envy Fits and Fashions already draws a steady stream of customer traffic and enjoys a growing cadre of repeat clients.
"We get a wide range of customers — every age range, every ethnic background," Philip said. "That's why we came downtown — we didn't want to specify one customer base. We wanted to be around where multiple people came so we could reach a wide range of people, because everybody likes to shop, everybody likes clothes."
Included among Envy's fans is frequent customer Antoine Gosa of Racine.
"Service, store, prices — it's an all-around good experience," he said. "I always come here. They've got clothes that you don't see around town … They're like family to me. They know how to dress me."
Setting an example
Part of their mission as downtown entrepreneurs, Steve said, is setting an example for the next generation of Racine youth.
"We're entrepreneurs trying to make our way, trying to show younger people the way," Steve noted. "The images have to be out there. It's hard for a person to understand what they can't see. You've got to put out there the image that you want somebody to follow, and that's what this store is all about. There's not enough positive images out there. Especially in Racine, people just leave these kids by the wayside. Give them the opportunity. Show them the way. Owning your own business, and being successful at it, is possible. That's ultimate goal of what we're trying to get through to people."
Store welcome news for Downtown
The addition of Envy Fits and Fashions to the Downtown Racine business community comes as welcome news for Kelly Kruse, executive director of Downtown Racine Corp., a non-profit agency dedicated to continuing efforts to enhance and sustain the cultural and economic rebirth of Downtown Racine.
"Adding a third men's clothing retailer is phenomenal for our downtown," Kruse said. "They bring a wealth of experience and we couldn't be more thrilled to welcome them to our community."
Despite the social and economic upheavals wrought by the ongoing global COVID-19 pandemic, Downtown Racine has had a good year. netting four new businesses in 2020, with the loss of Red Moon, LUX Beauty Salon, Smart Mart, Studio 262 Hair Lounge and Dover Flag & Map, more than offset by the addition of Los Amos Tacos, Corner House on the Lake, JM Accounting, State Farm Insurance agent Shelley Hickmann, Taeja Vu's on Main, Envy Fits and Fashions, Jeff Shawhan Galley, Market on Main and La Favorita Tortillas.
Several of the new businesses are Black- and Hispanic-owned businesses, diversifying the downtown business community to better reflect the city's cultural demographics.
"Our downtown thrives on the diversity of people and businesses," Kruse said. "It has been exciting to have several minority-owned businesses open in 2020. The opening of a new grocery store/deli, Cajun and Mexican restaurants, and a clothing store adds to the broad tapestry and economic vibrancy of our downtown."
Learn more
Envy Fits and Fashions is open Tuesday-Saturday from 11 a.m. to 7 p.m. Cash, major credit cards and mobile pay are accepted. For more information about Envy Racine, call 262-260-8832, email Envyfitsandfashionsracinestore@gmail.com, or visit Envy Racine and Envy Fits and Fashions on Facebook.
In photos: Looking down at the Downtown Racine area
Aerial view of Downtown Racine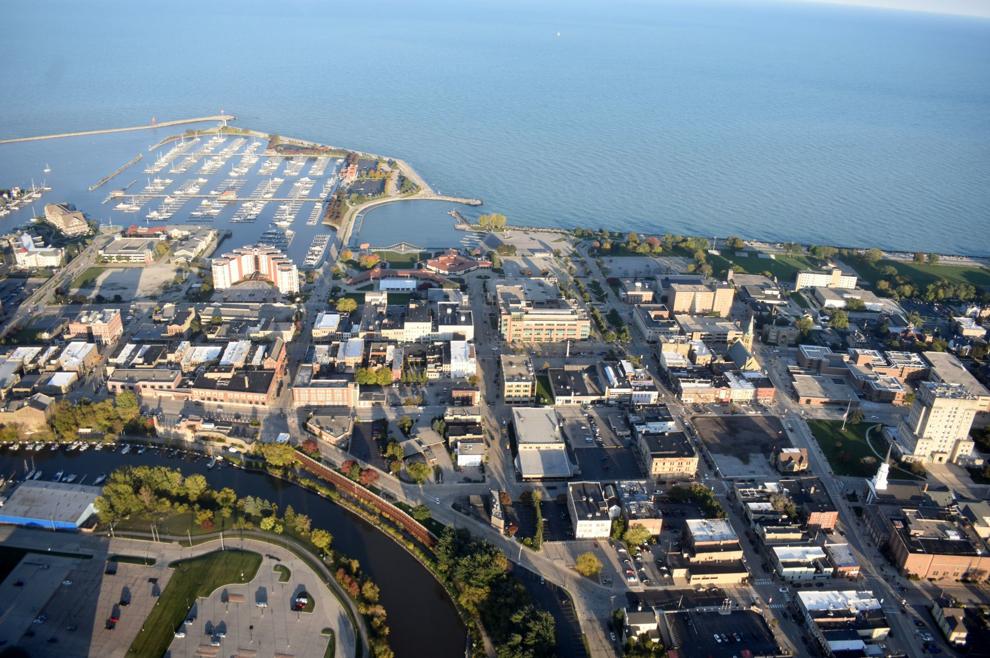 Downtown aerial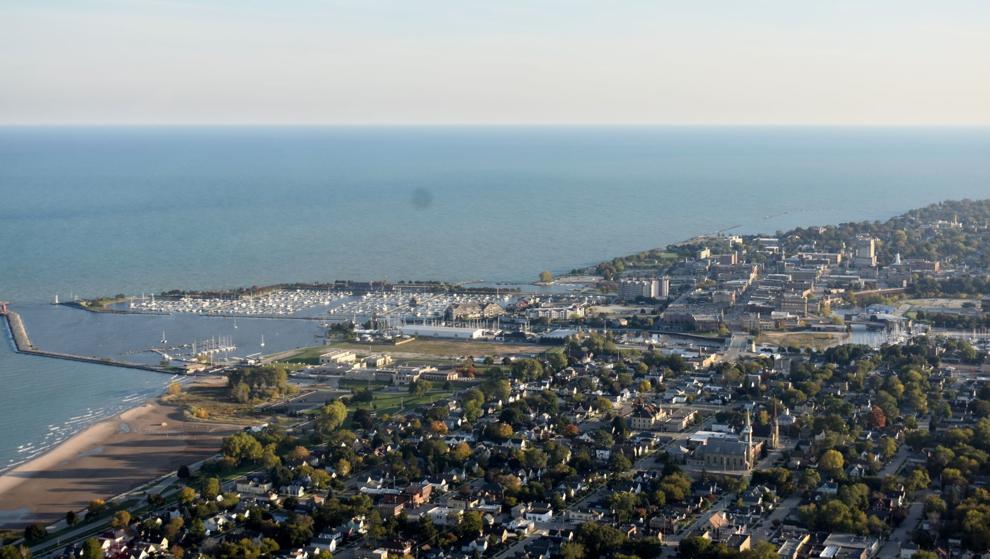 Aerial view, Downtown Racine area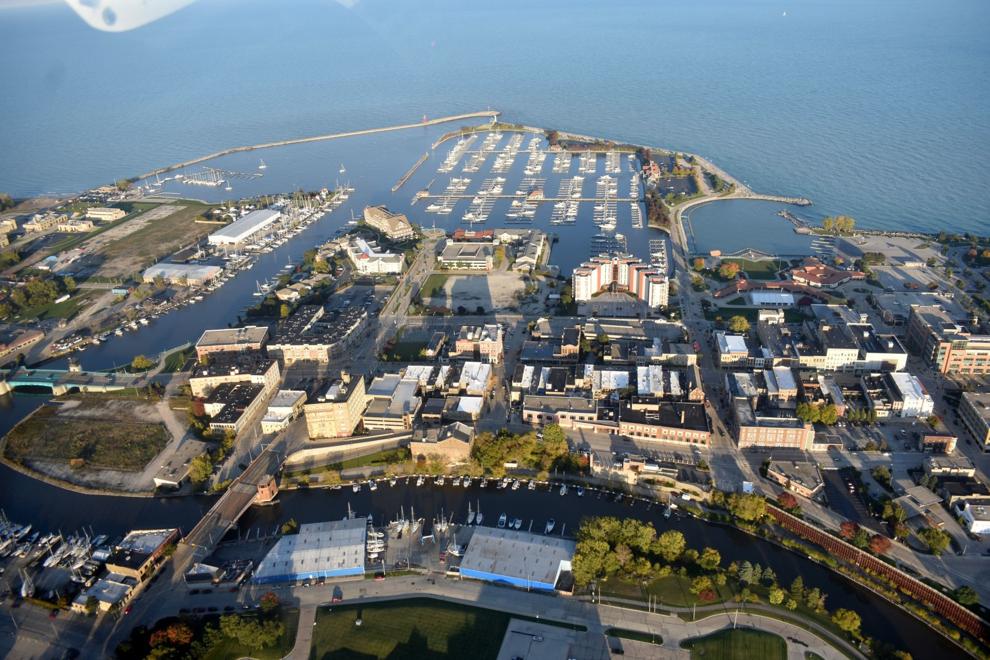 Aerial view, Downtown Racine area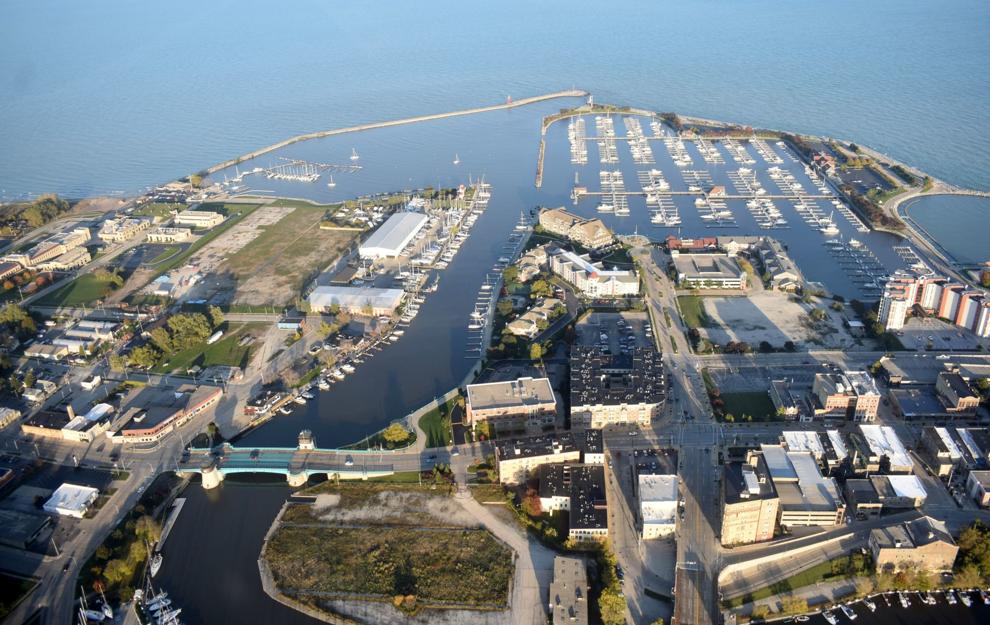 Aerial view, Downtown Racine area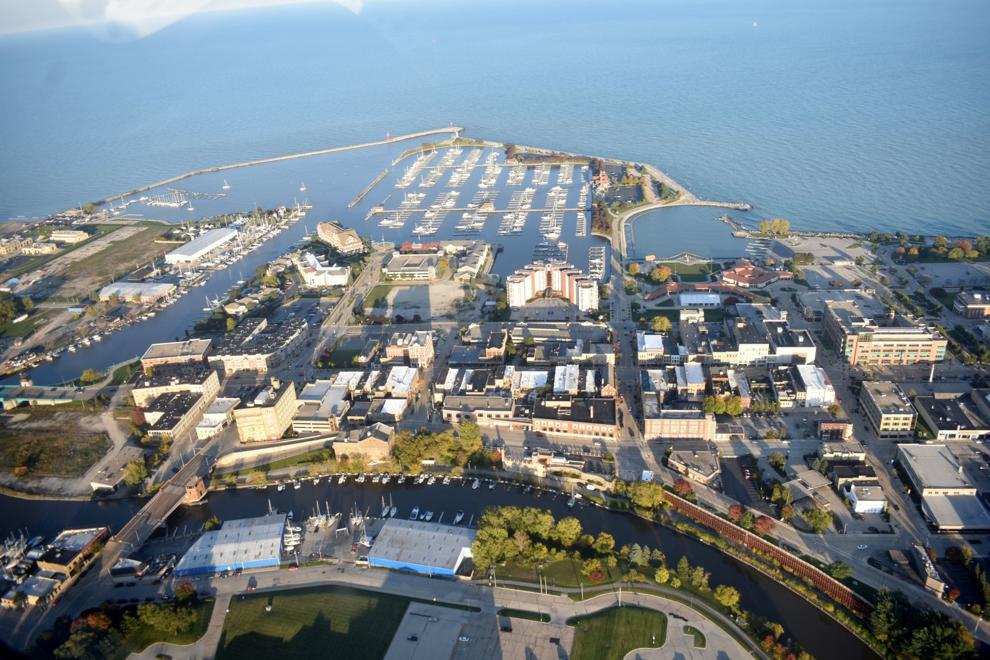 Aerial view, Downtown Racine area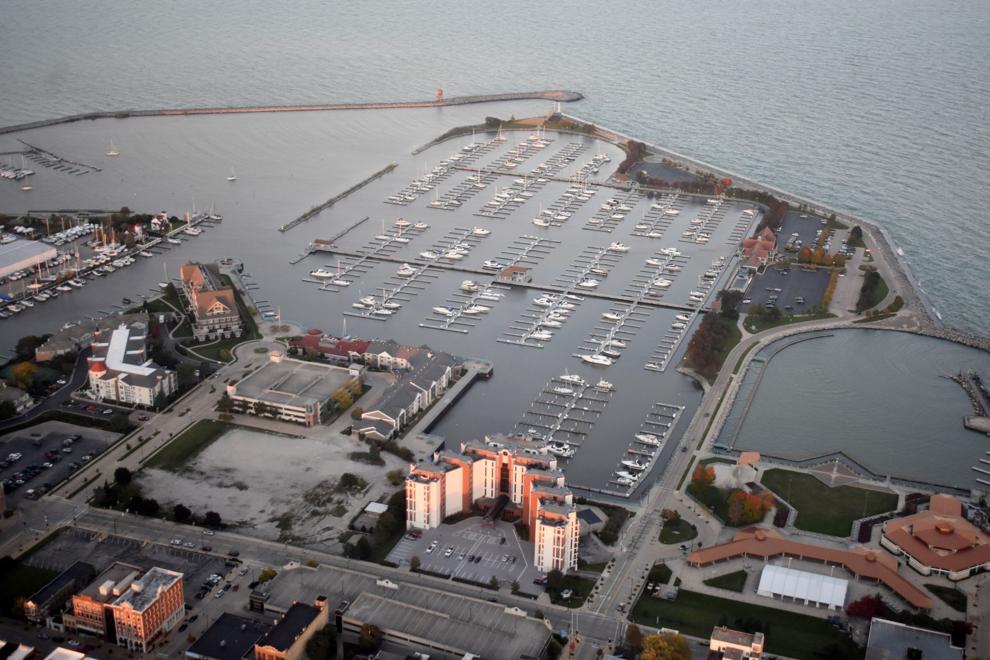 Aerial view, Downtown Racine area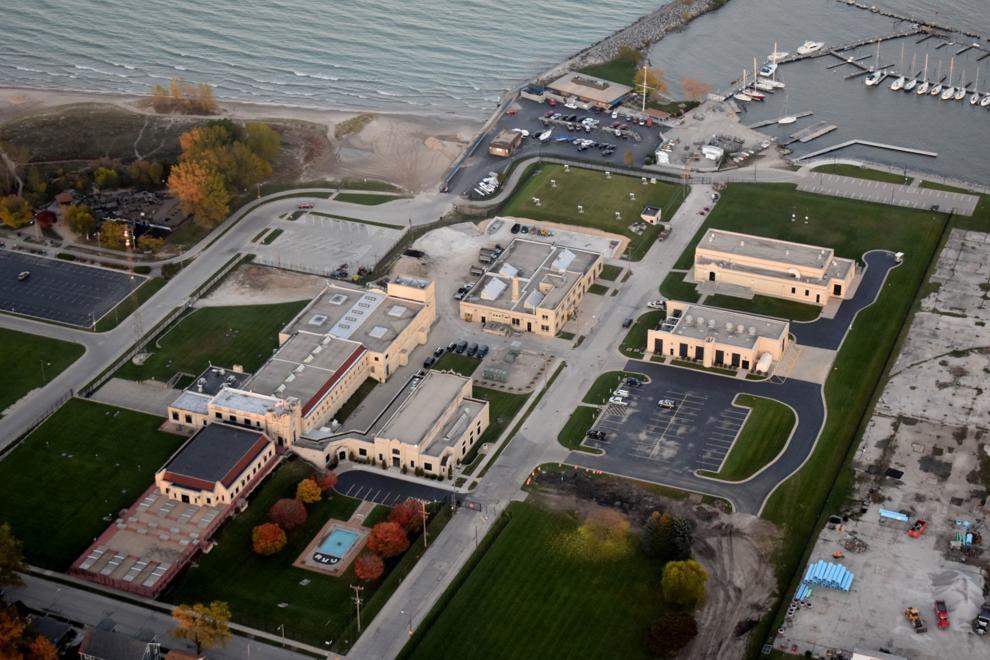 Aerial view, Downtown Racine area