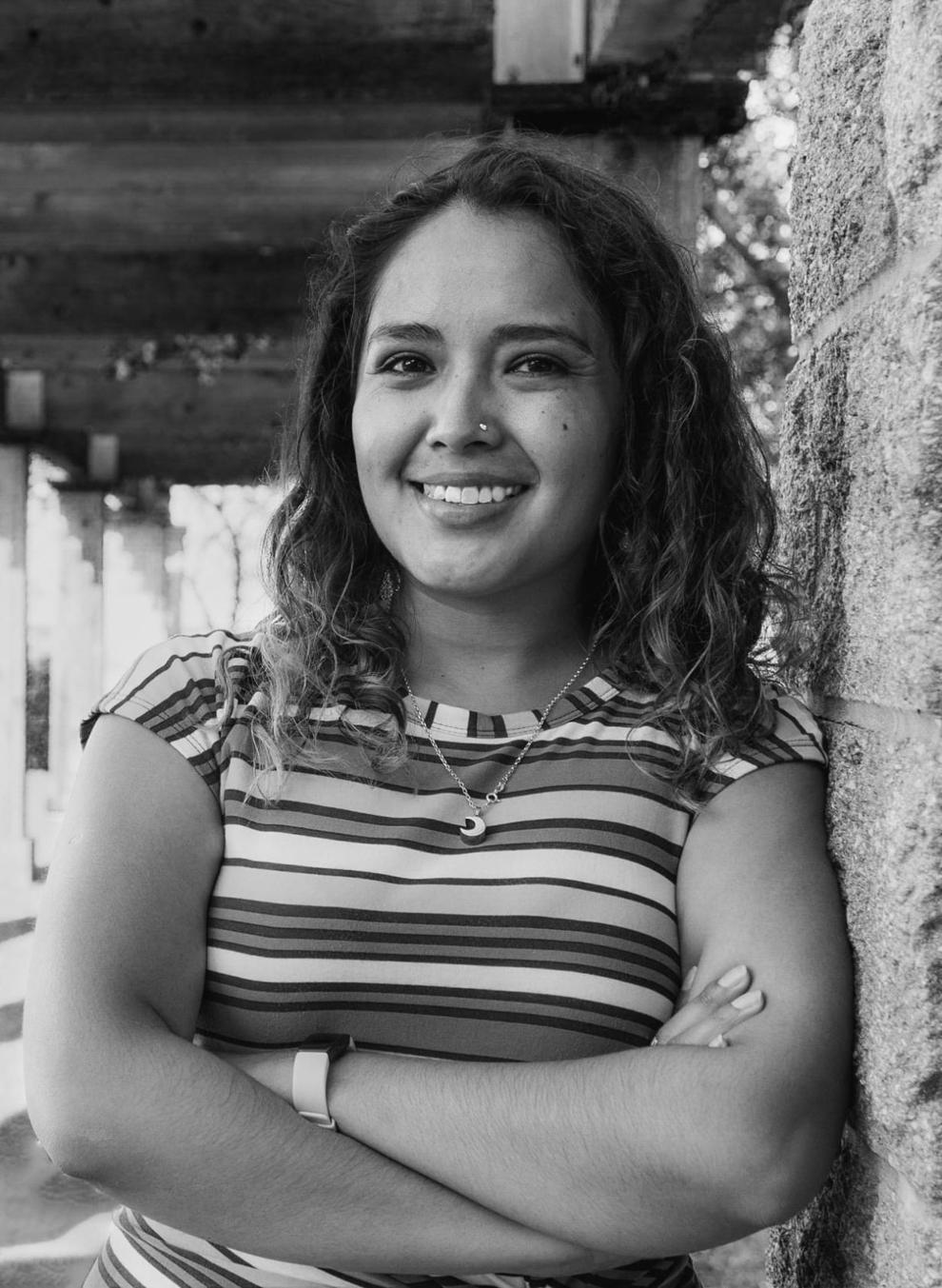 RACINE — Dulce Cervantes Contreras is set to make history as the first Latina to serve on the Racine Unified School Board.
The School Board voted Monday to appoint Contreras to the District 3 seat vacated last month by longtime board member Mike Frontier. There are two years remaining in the term. Six board members voted to appoint Contreras while only Amy Cimbalnik voted for the other applicant, 45-year-old Nathan Thompkins.
Contreras, a 27-year-old Spanish teacher at Lincoln Middle School in the Kenosha Unified School District, also will become the youngest current member of the board when she is sworn in on April 19.
Both candidates participated in an interview with the School Board last week.
Contreras first introduced herself in Spanish and then English, and told the board that one of the reasons she was best suited to represent District 3 is because she speaks the language of many of its residents. District 3, which covers the south side of Racine, has a significant Latino population.
The other applicant
During the interview, Thompkins repeatedly referred to an "incident" that happened in December but did not go into detail about it. Thompkins was convicted of three counts of misdemeanor retail theft in February, in four separate incidents, for taking expensive items through the Target self-checkout but scanning and paying for much cheaper items.
"The best person for the job should be nominated, and the blip that I had and the incident should not define my 45 years here on Earth and in the community," Thompkins told the board members last week.
He also touted his experience working with kids in soccer programs in Racine and Milwaukee and in after school programs and his knowledge of how board governance works from his time serving on various local, state and national boards.
Diverse experiences
Contreras added that she brings to the board the perspective of a parent, as the single mother of a son in special education classes and the perspective of an immigrant as someone who moved to the United States from Mexico when she was 9 and learned English in public schools. Contreras recently moved to Racine, but grew up in Kenosha and has been active in the Latino community there.
She told the board last week that addressing the opportunity gap between black and Hispanic students, as well as students of any race living in poverty, and their peers is one of her major concerns. She believes focusing on early achievement is one way to help address that. Another concern for Contreras is low funding levels for special education and English as a second language programs.
"Gracias por esta oportunidad," Contreras said at the end of her interview last week. "Thank you for this opportunity."
Changing faces
When Contreras and the two other new board members chosen in the April 6 election are sworn in on Monday, the School Board will become significantly more diverse that it has been in years with Contreras and Auntavia Jackson, who is black, joining its ranks.
The board has been all white for several years, even though around 60% of RUSD's students are black, Hispanic or mixed race. Frontier left with hopes that a person of color would fill his seat.
On April 6, Jackson was elected to represent District 6 and Ally Docksey was elected to represent District 5.
Jackson will replace John Heckenlively, who did not seek re-election. Docksey beat out current board member Jane Barbian to represent District 5.