Derek Chauvin, the former Minneapolis police officer charged in the killing of George Floyd in a case that has had massive nationwide ripple effects, has been found guilty on all charges.
Local and state leaders weighed in on the historic conviction.
Kelly Scroggins-Powell, Racine Women for Racial Justice founder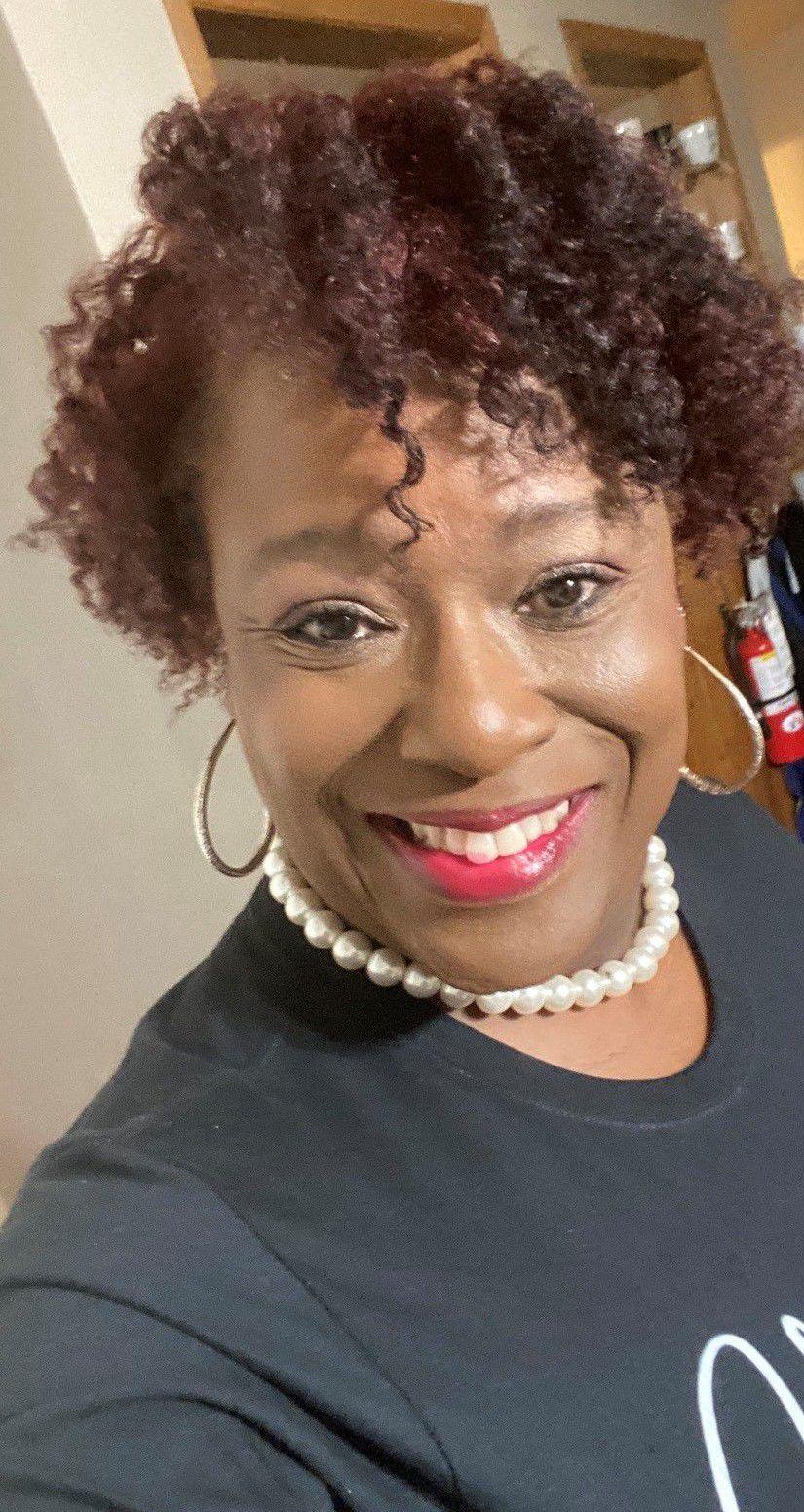 "I don't even know if the word relief is the right word. There are no words that can express how I feel as a black woman … Someone who has experienced the fear and frustration of being black in America."
"Black people across this country continue to die at the hands of police officers because of their militarized police practices. (I have) great relief to see that no longer are police being allowed to commit these atrocities against people of color, against men of color without any accountability. I'm just grateful."
"This verdict is huge … This guilty verdict right here sets the stage for police officers to be held accountable. Just because you are a police officer, you are not automatically immune as a police officer."
"In this case, we saw other police officers get on a witness stand and speak against the excessive force. I think that was huge … Calling it what it was: Excessive force."
"There was ample time for Chauvin to get his knee off his (Floyd's) neck … He did not have to die."
This verdict is "Empowering other officers to speak up against excessive force."
"Make no mistake, the work is not done. We need to use our work and our actions that will lead to demilitarization of police."
Official statement from Racine Women for Racial Justice
"Racine Women for Racial Justice stands in solidarity with the family of George Floyd and with all Black and Brown people who have been treated unjustly by law enforcement.
"While we welcome the guilty verdicts against Officer Derek Chauvin as a just outcome for the deliberate and horrific murder of Mr. Floyd, we recognize that this represents merely a small step toward justice for people of color who have been systematically oppressed, mistreated, beaten, shot and killed by law enforcement for centuries.
"We are encouraged that this case has raised awareness of the disproportionate use of force against people of color by police, and we remain committed to the work of dismantling the systemic racism that has, for so long, allowed such acts to be committed with impunity.
"While we celebrate this verdict, we call upon law enforcement to root out racism from its ranks and do the work necessary to restore public faith and confidence in policing."
John Tate II, Racine Common Council president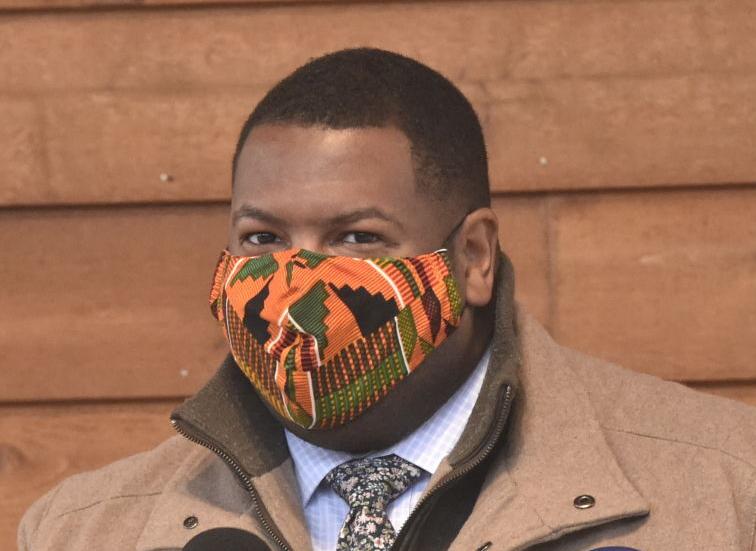 "Moments ago, former police officer (Derek) Chauvin was held accountable for the murder of George Floyd and found guilty on all three counts by a jury of his peers. This is a rare moment in the American justice system and fulfills the demand for accountability, but this is not justice. Justice is neither vengeance nor simple accountability. True justice is change — transformation in such a way that the potential to commit harm is removed.
"What happened to George Floyd has happened to many others. Without fundamental, structural, and cultural changes in policing and our society that ensure that no officer's abuse of power is defended or goes unpunished, abuses will continue. (Derek) Chauvin is not an aberration. There are officers like him in departments across this country; and like the officers who testified against him, it is incumbent on the honorable officers to root out bad actors.
"It is my sincere desire that today's verdict provides closure and solace for the Floyd family, and provides hope to the community to continue transforming our justice system and society so that we no longer need to remind others that Black Lives Matter."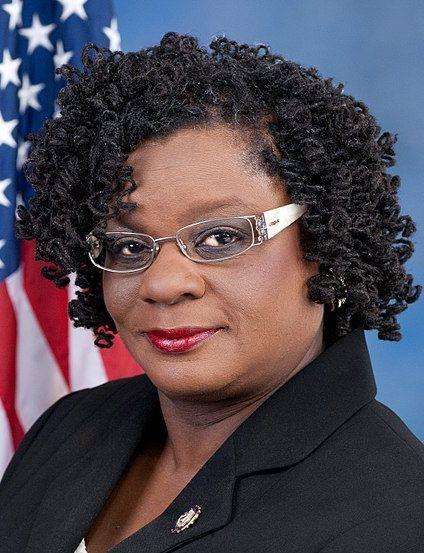 "The world watched George Floyd's final moments and refused to look away. Communities around the country and the world demanded change.
"My heart continues to go out to the Floyd family, and I hope that jury's decision today gives them some comfort. But the pursuit of justice and real reform to restore trust between communities and police must continue. No more Black men or women must lose their lives.
"In my 70 years of life, I have seen justice denied too many times. I realized I had to use my voice, my power, to create change in Milwaukee. I was once a young activist who cut classes to join Vel Phillips and Father Groppi in the streets to call for fair housing in Milwaukee. I remember protesting with my son after the killing of Ernest Lacy and then years later, calling for change after Dontre Hamilton's death.
"Systemic change takes consistent time, effort, and organizing. Our work is far from over, we must continue fighting for change outside of that courtroom to improve our communities."
Cory Mason, Racine mayor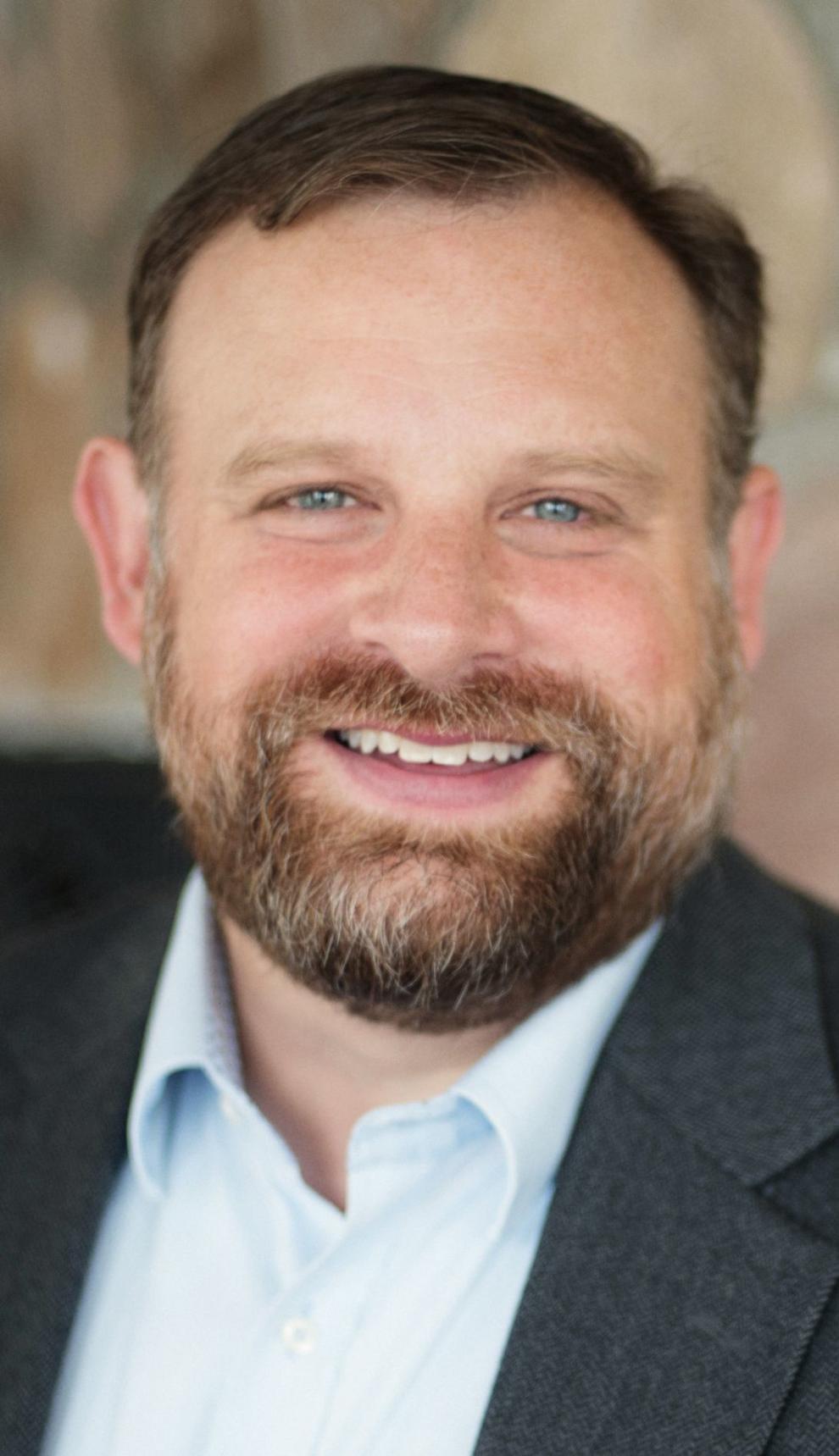 "Today, Derek Chauvin was brought to justice for brutally killing George Floyd in the streets of Minneapolis one year ago. It is a historic moment, as it is the first time in recent history that an on-duty officer has been held accountable for killing an unarmed black man.
"This lone verdict does not fix the institutional and systemic racism that exists in this country, but it does show that the justice system is capable of holding officers accountable when they choose to operate so clearly outside of their training.
"As a City, must continue the work of listening to community members and building a better, more just justice system. We remain committed to implementing the recommendations of the Mayor's Police Reform Task Force and will continue to build community trust and partnership with our own police department through our community-oriented policing model. While this is not justice for George Floyd — justice would mean that he was alive and with his family today — it is my sincere hope that this verdict brings some measure of peace and closure to his family and friends."
Racine NAACP Criminal Justice Committee
State Rep. Greta Neubauer, D-Racine
"Last year, we witnessed the senseless, brutal, and terrible murder of George Floyd at the hands of former police officer Derek Chauvin. Today, Chauvin was convicted by a Minnesota jury. This verdict is the start of justice, but we cannot forget that in a truly just system, George Floyd would be alive today.
"We cannot only seek justice in response to a tragedy — we must build toward a truly just system. We must change how we police, how we prosecute, and how we incarcerate. But also change how we invest in and strengthen our communities.
"My heart is with George Floyd's family, his friends, and his community. Today and every day, Black Lives Matter."
Gov. Tony Evers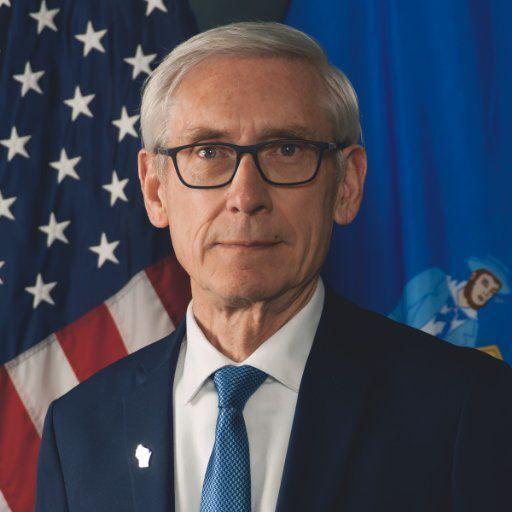 "There's no verdict that can bring peace to loved ones when someone is taken from them. My heart and thoughts are with George Floyd's family, his loved ones, and the entire community.
"While this is a moment of accountability in our justice system and our country, we are reminded that justice for Black lives is not a moment—it requires meaningful, sustained, and systemic change.
"Today's verdict doesn't replace the changes we must make to keep our promises of a more fair and more equitable state and country. Every day—and especially today—we must reaffirm and resolve to continue our work toward justice."
U.S. Sen. Tammy Baldwin, D-Wis.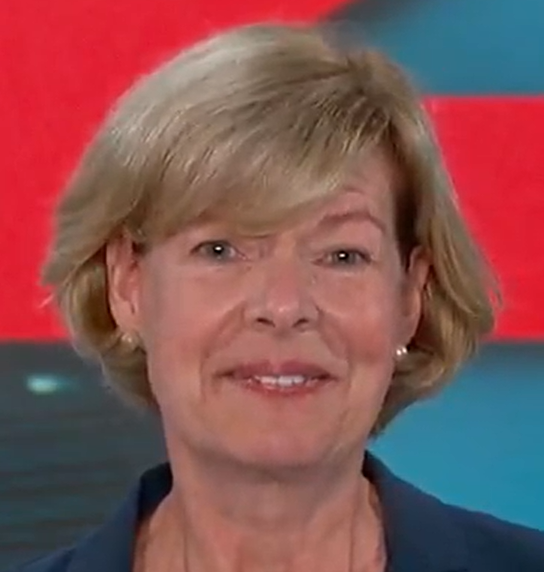 "George Floyd pleaded for his life and it's clear to me that police officer Derek Chauvin used excessive force and took it away. Justice has been rightly served and he will be held accountable for this murder. Far too many Black lives have been taken by police and change is long overdue. This must strengthen our resolve to take action and pass the George Floyd Justice in Policing Act to help stop systemic racism and bias in policing and start saving lives."
Jerome Listecki, archbishop of the Catholic Archdiocese of Milwaukee
"In his letter to the Thessalonians, Saint Paul urges Christians to 'pray without ceasing.' Prayer must always be our first response, because God changes the hearts and minds of people."
Milwaukee Bucks
Wisconsin Attorney General Josh Kaul
No jury verdict can bring Mr. Floyd back. Nor does this verdict mean that we don't need to reform our criminal justice system. pic.twitter.com/XvEg3kZ0IU

— Attorney General Josh Kaul (@WisDOJ) April 20, 2021
---
More than 60 images from demonstrations in Racine on June 2, 2020
The beat of the drum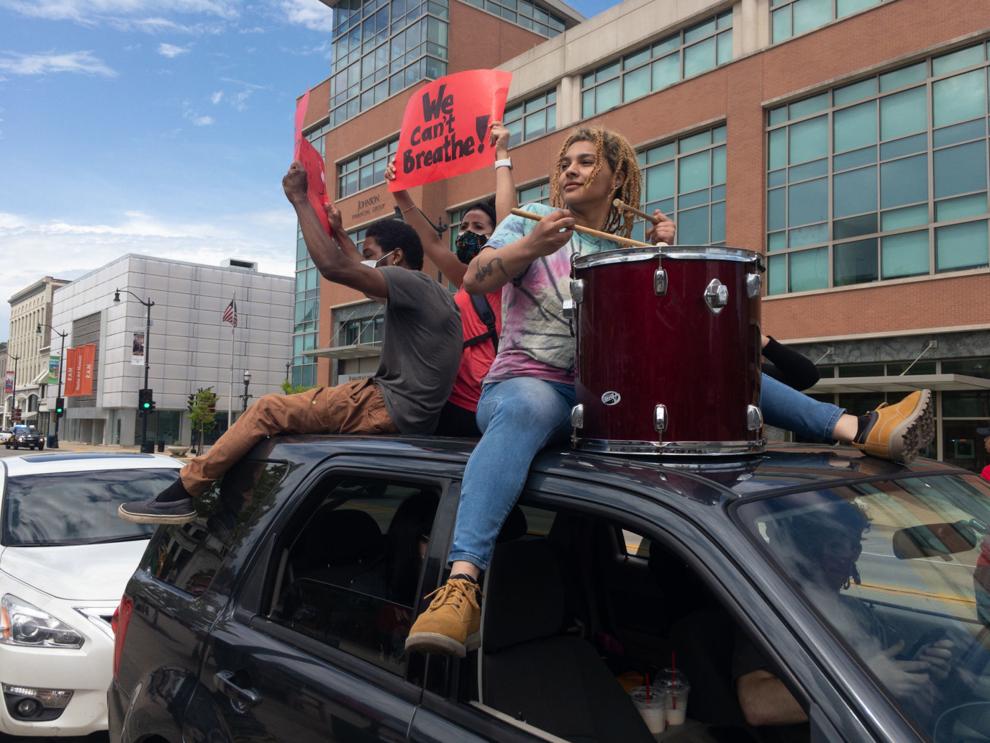 No justice, no peace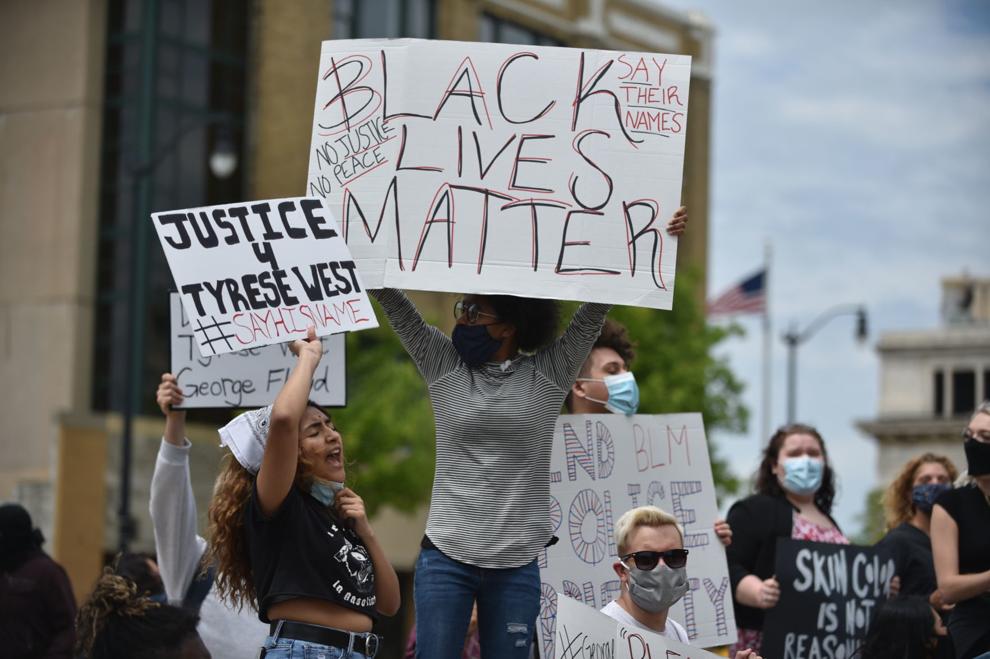 Sitting in the street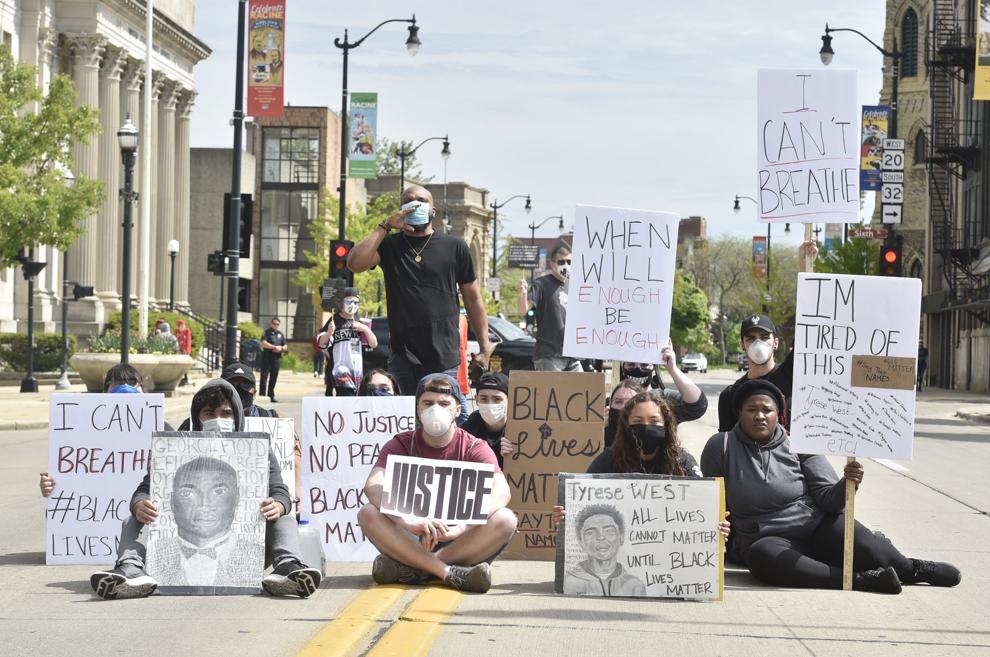 Monday's protest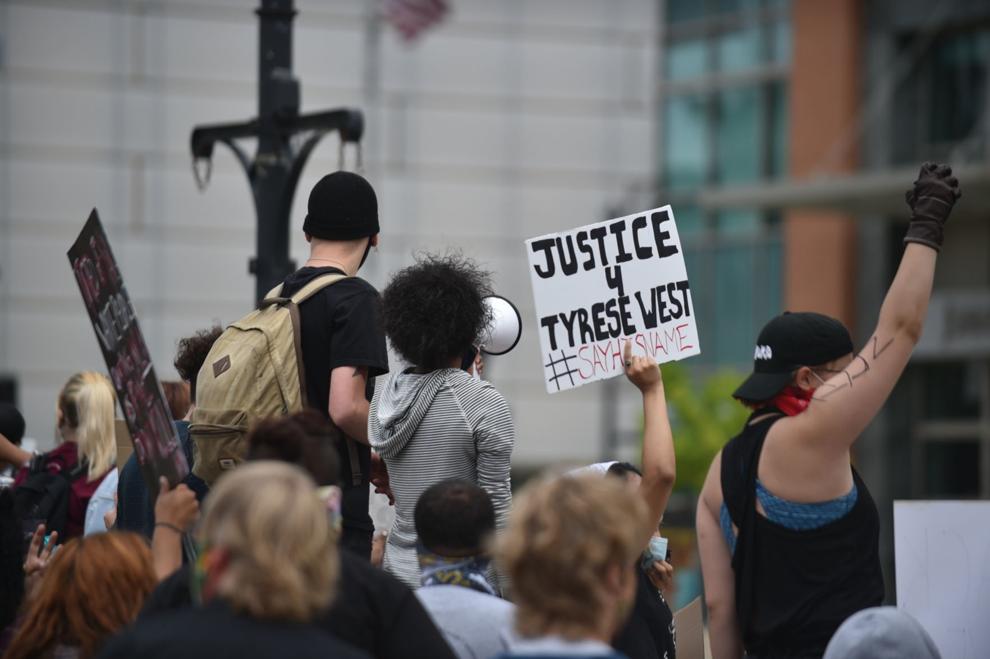 Monday's protest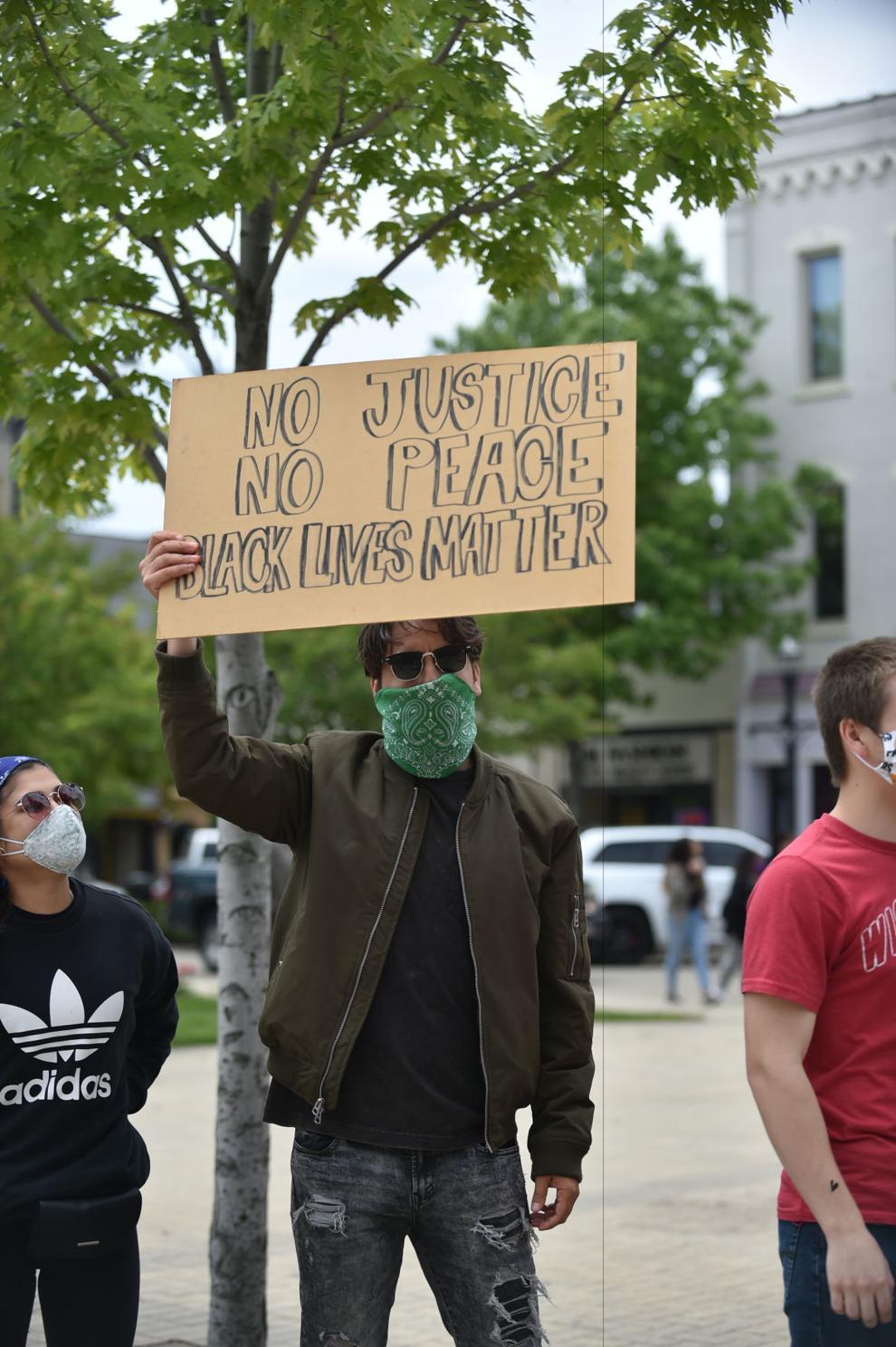 We will not be silenced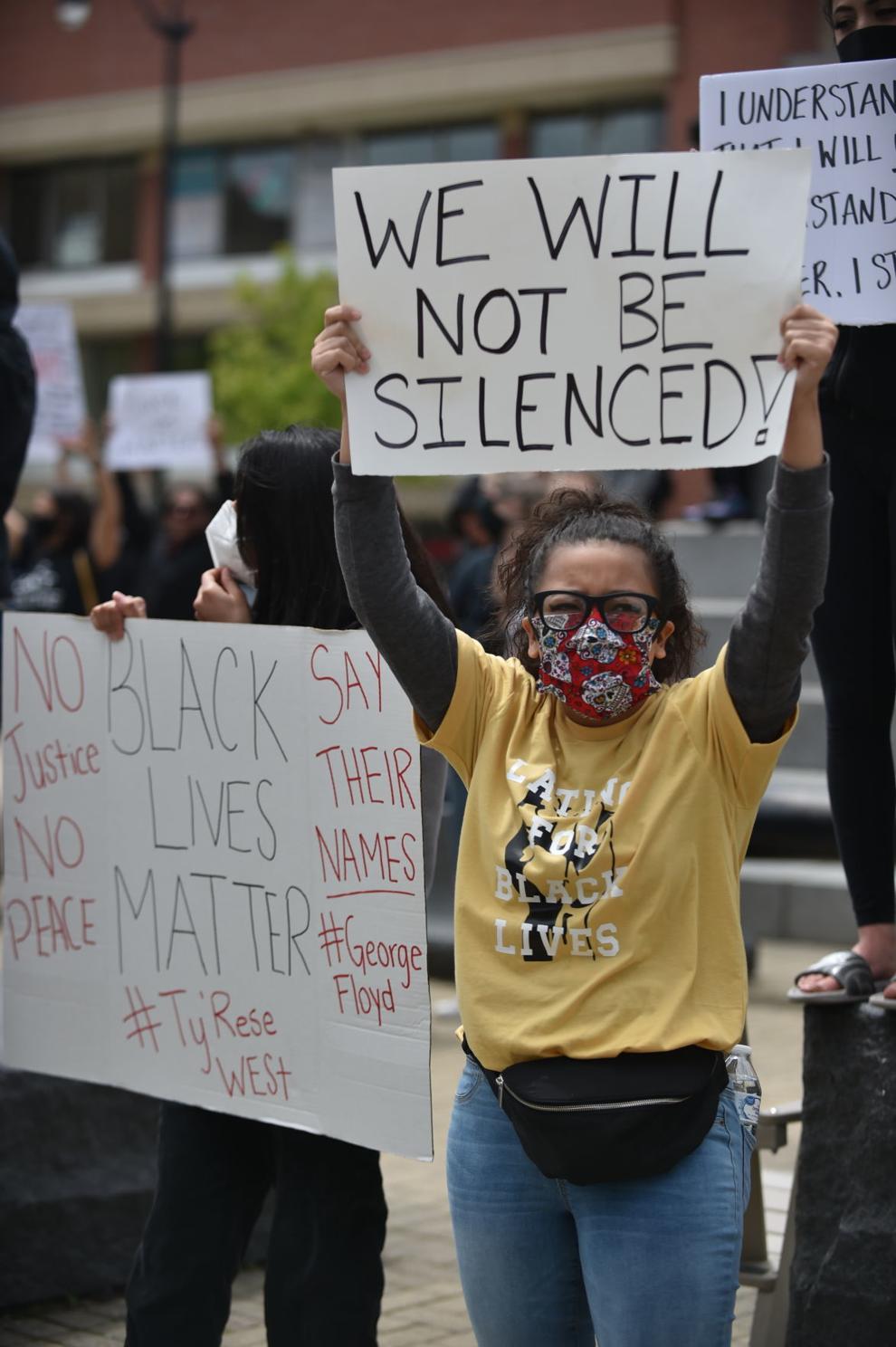 Say it louder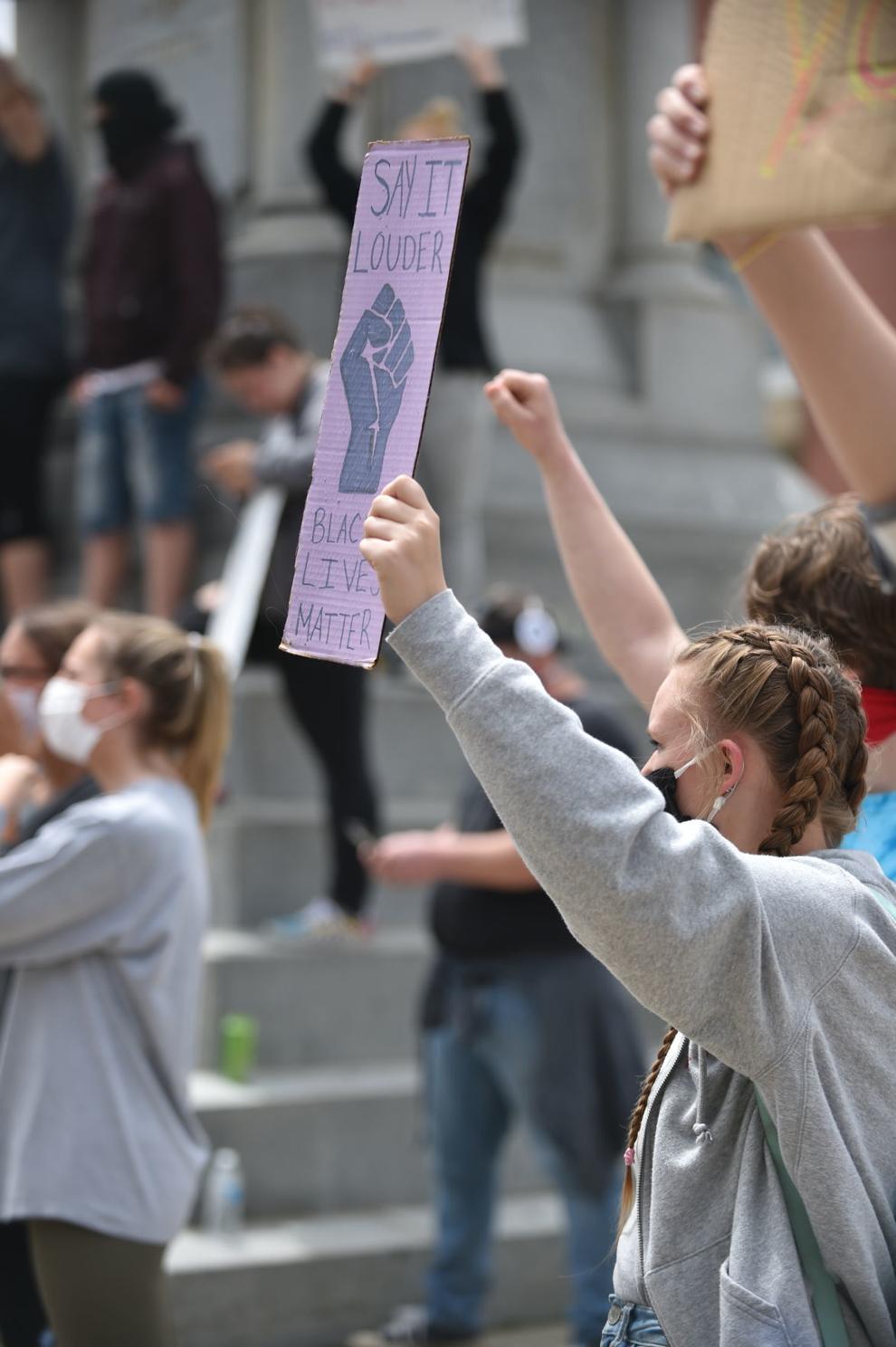 Love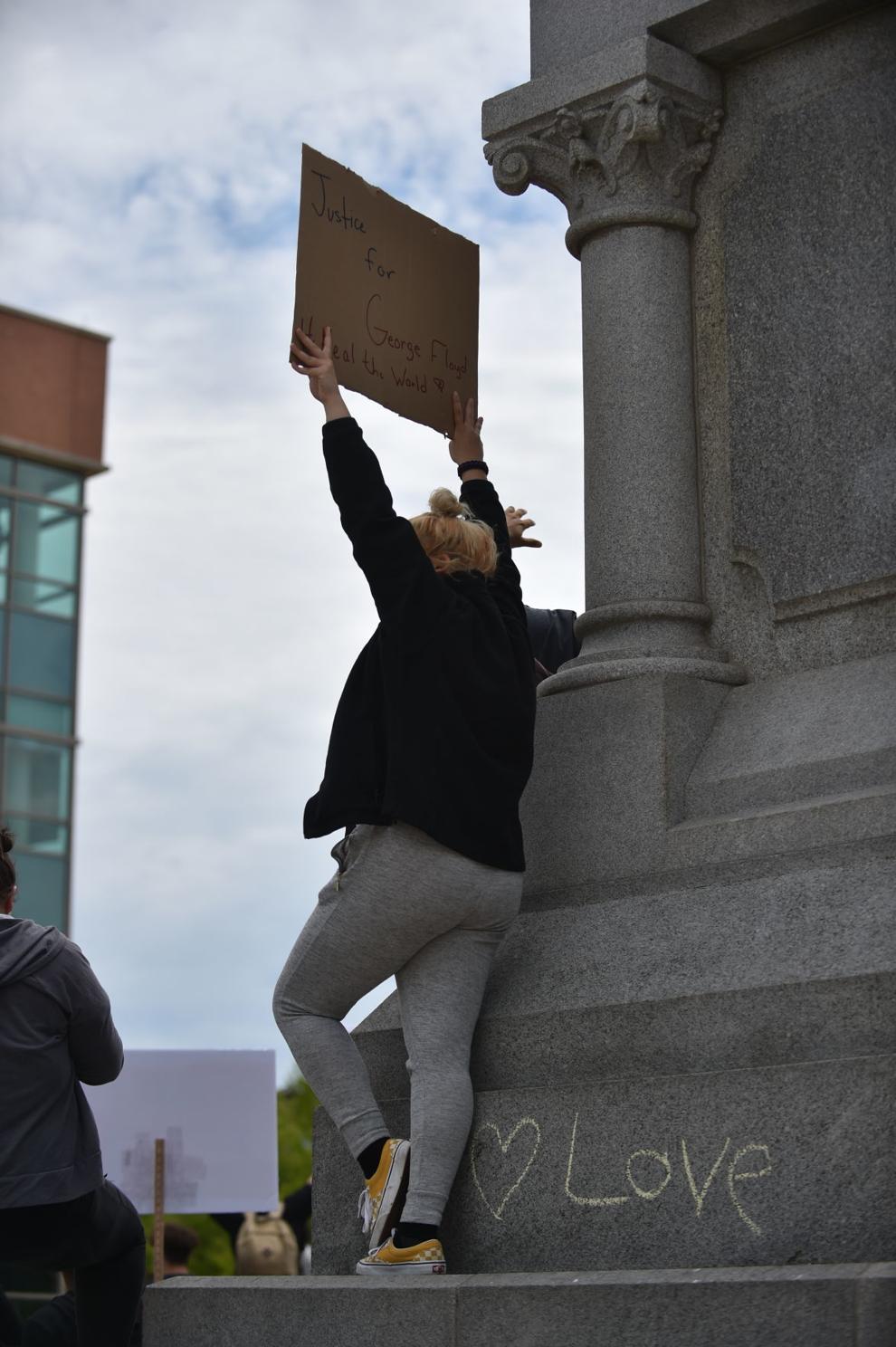 Washington Avenue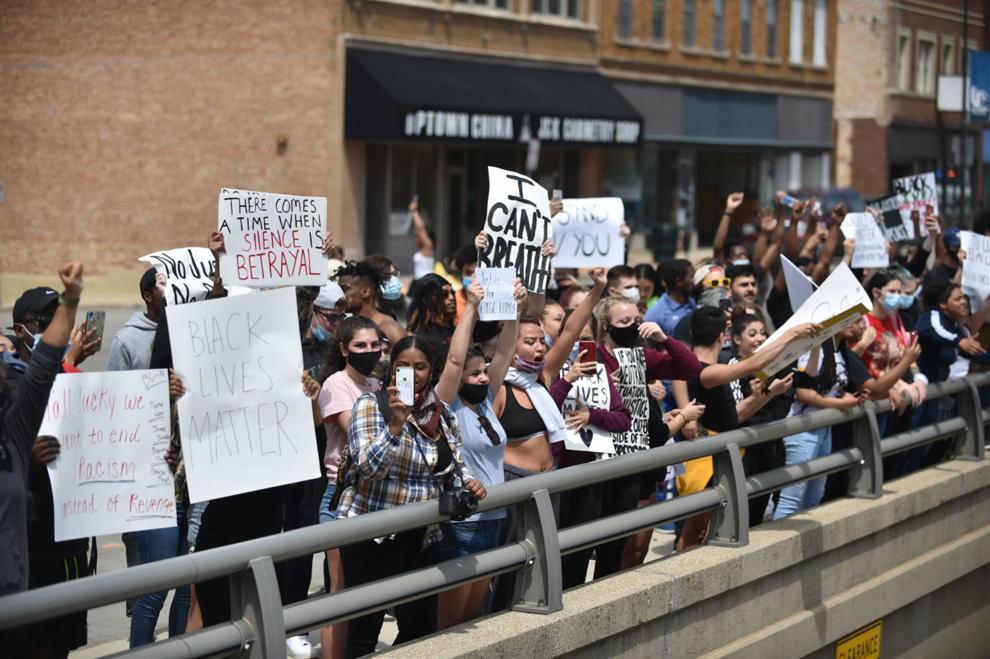 Latinx for black lives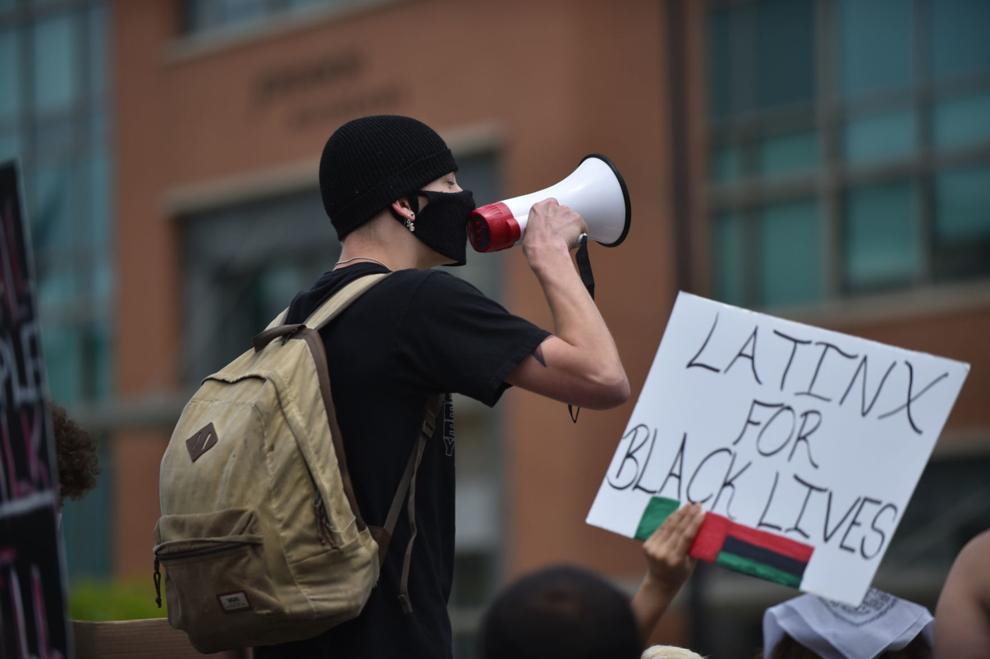 Respect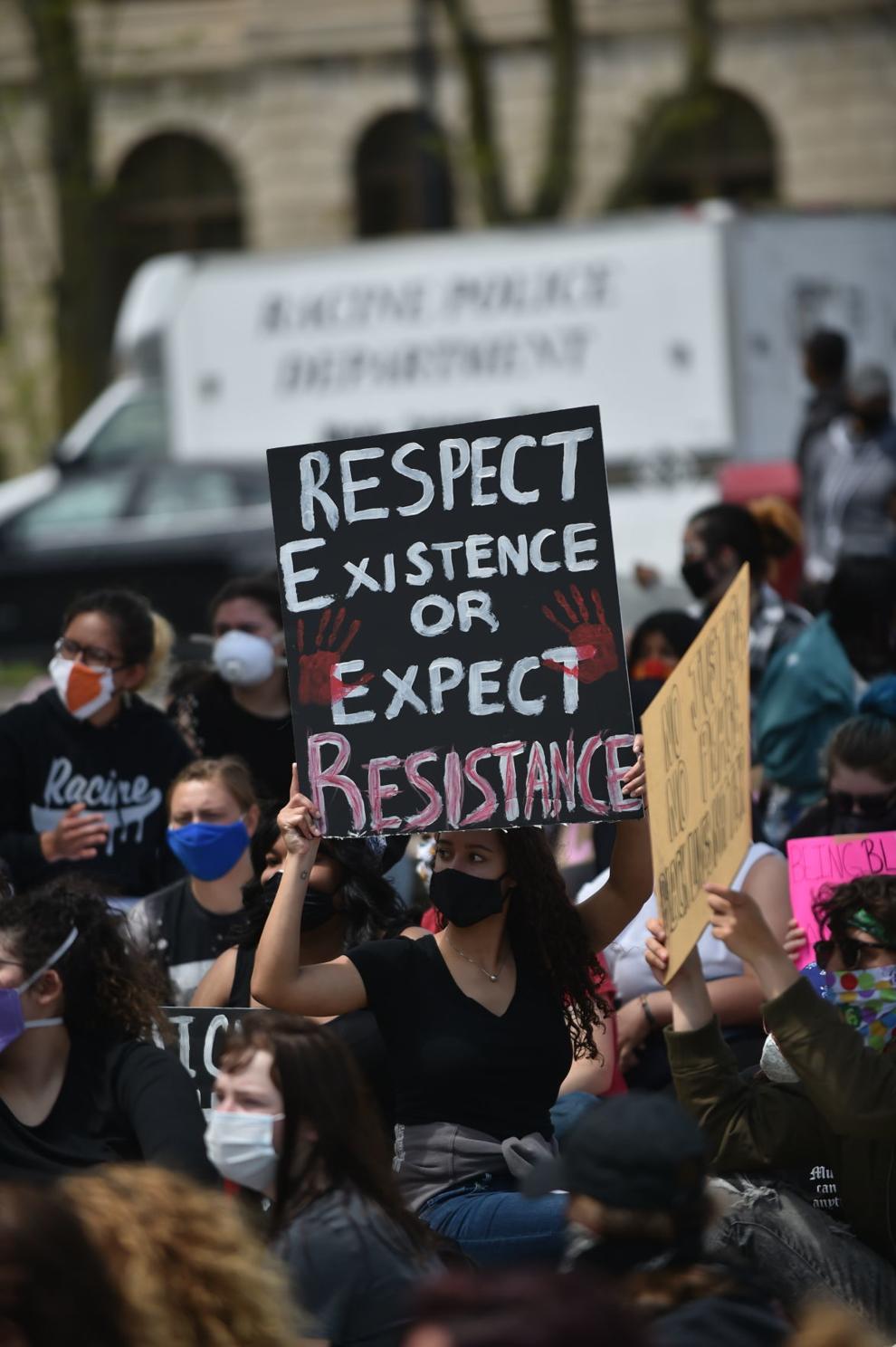 Monday's protest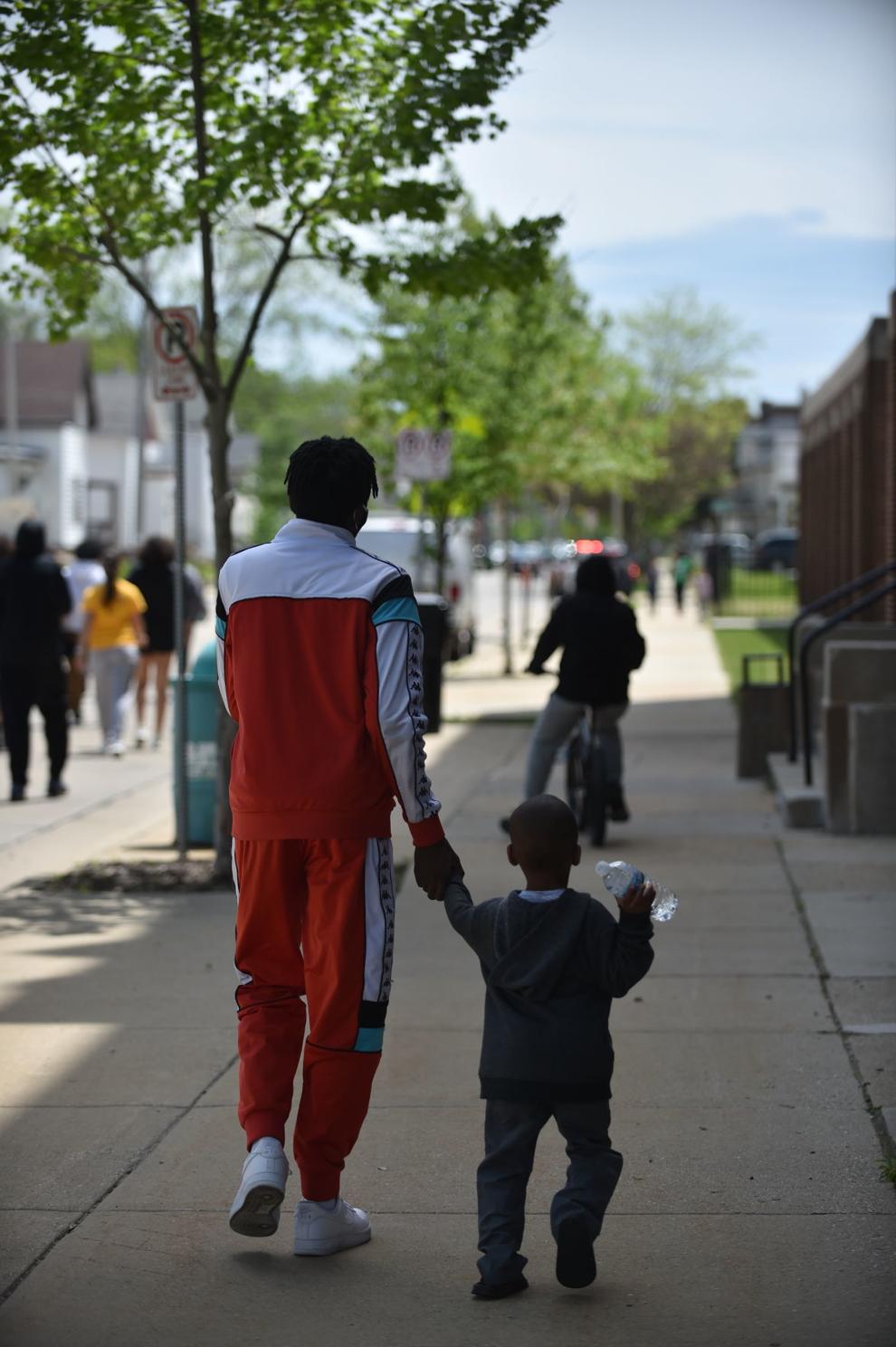 Community member's raised fist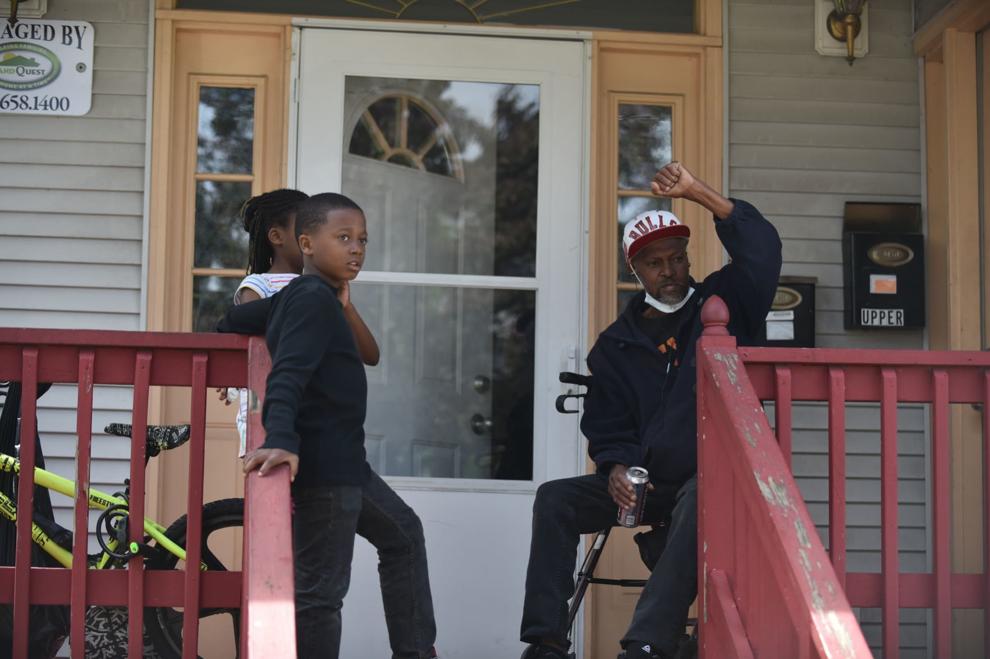 Monday's protest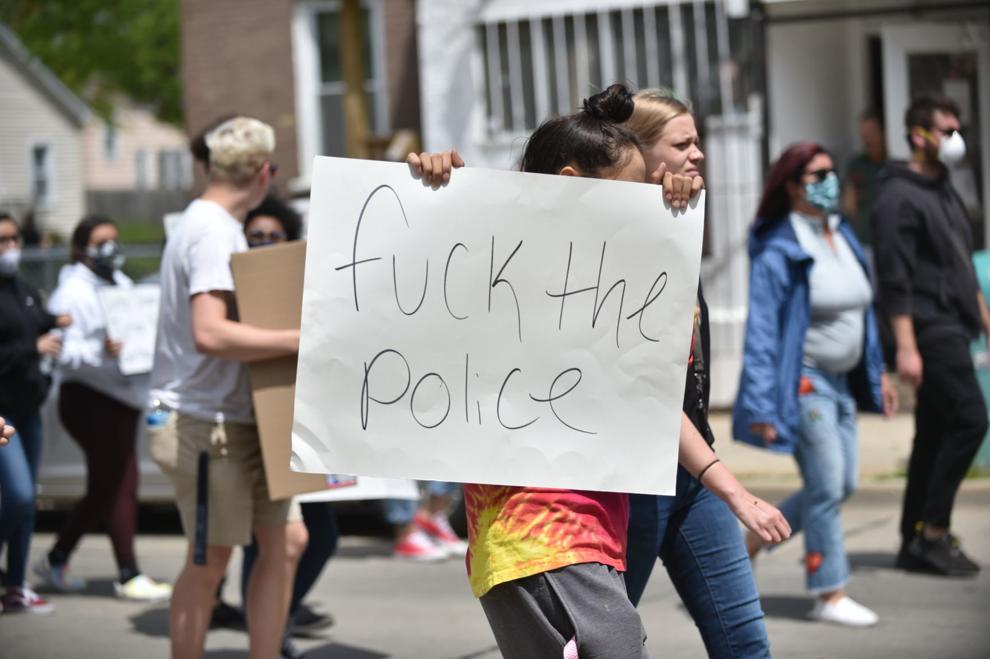 Am I next?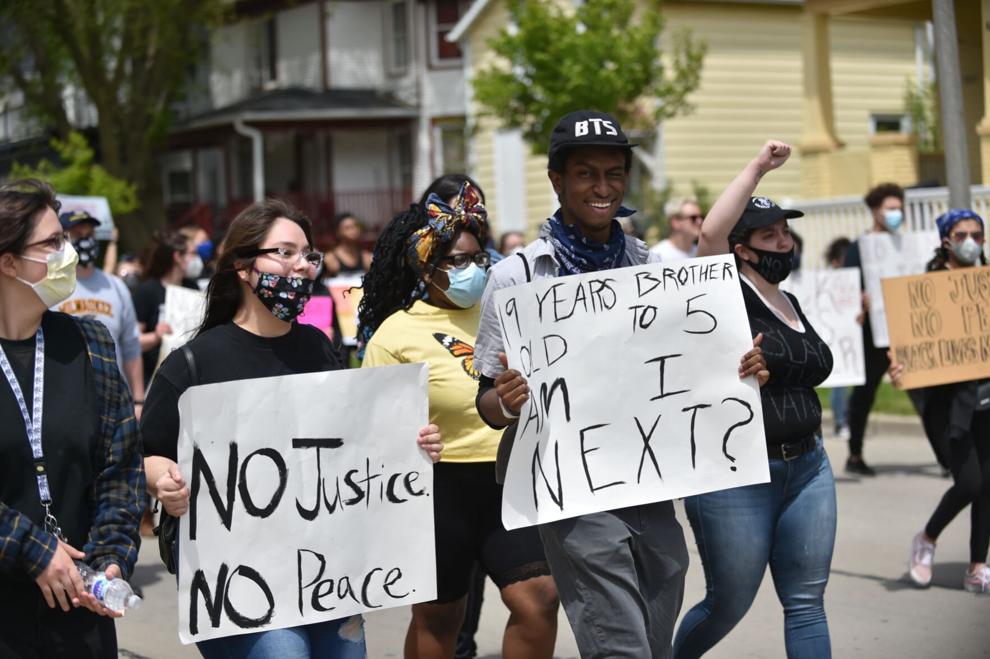 Monday's protest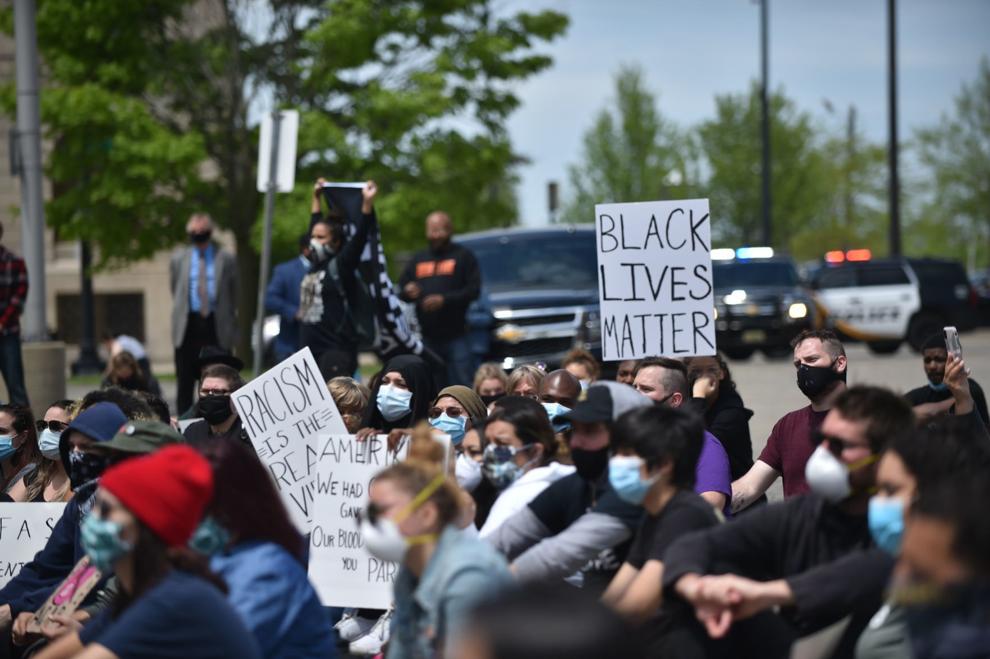 "No lives matter until black lives matter"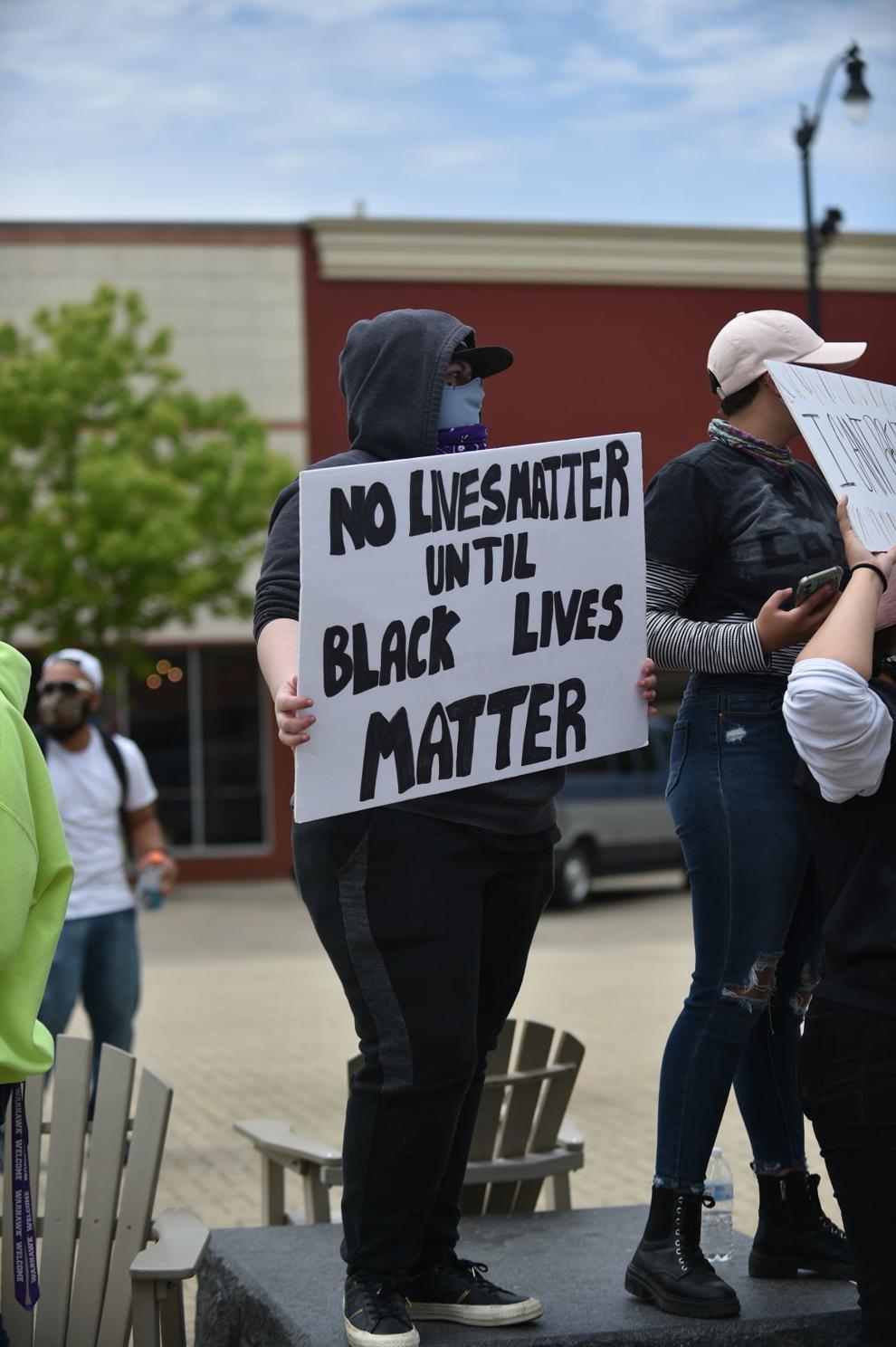 Monday's protest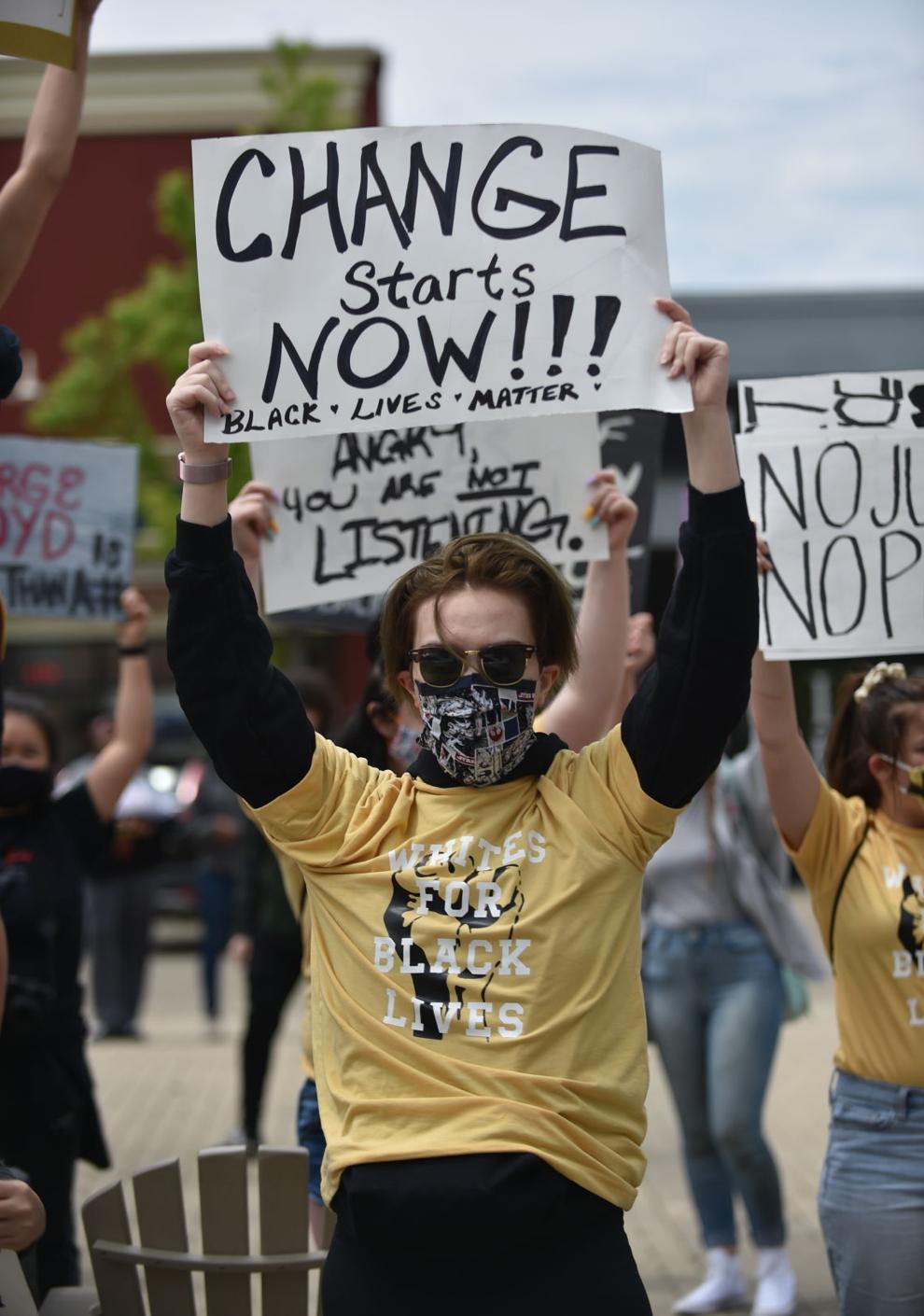 Signs and hand gestures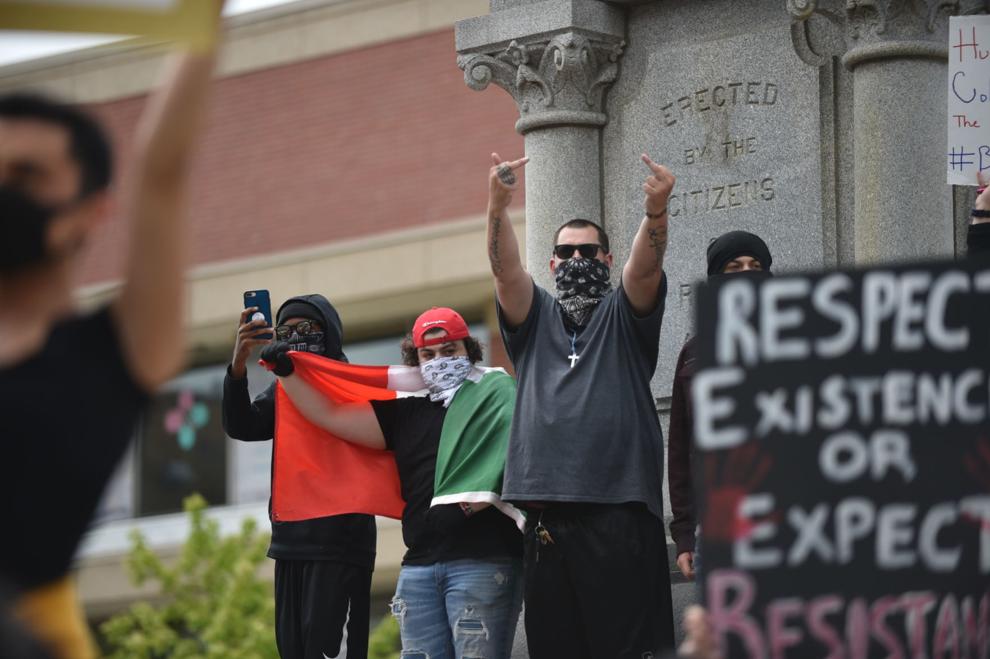 Monday's protest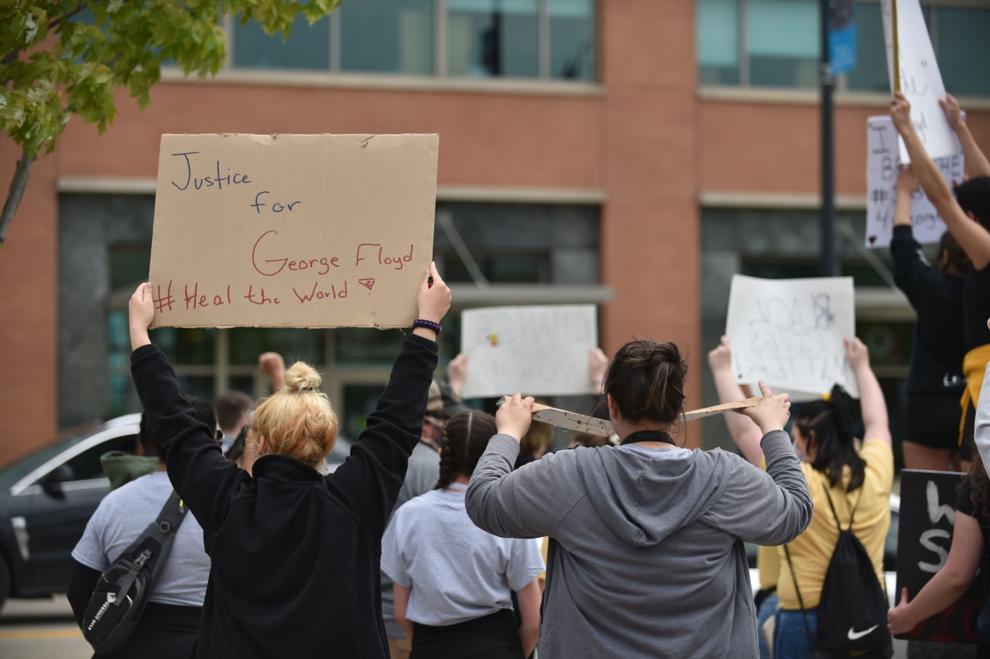 Monday's protest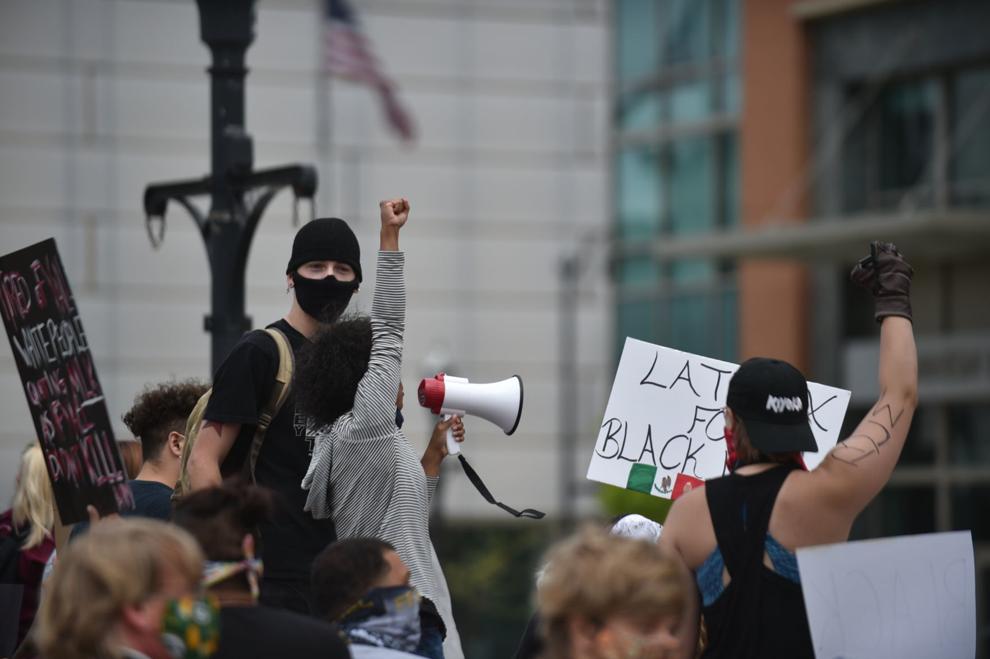 Monday's protest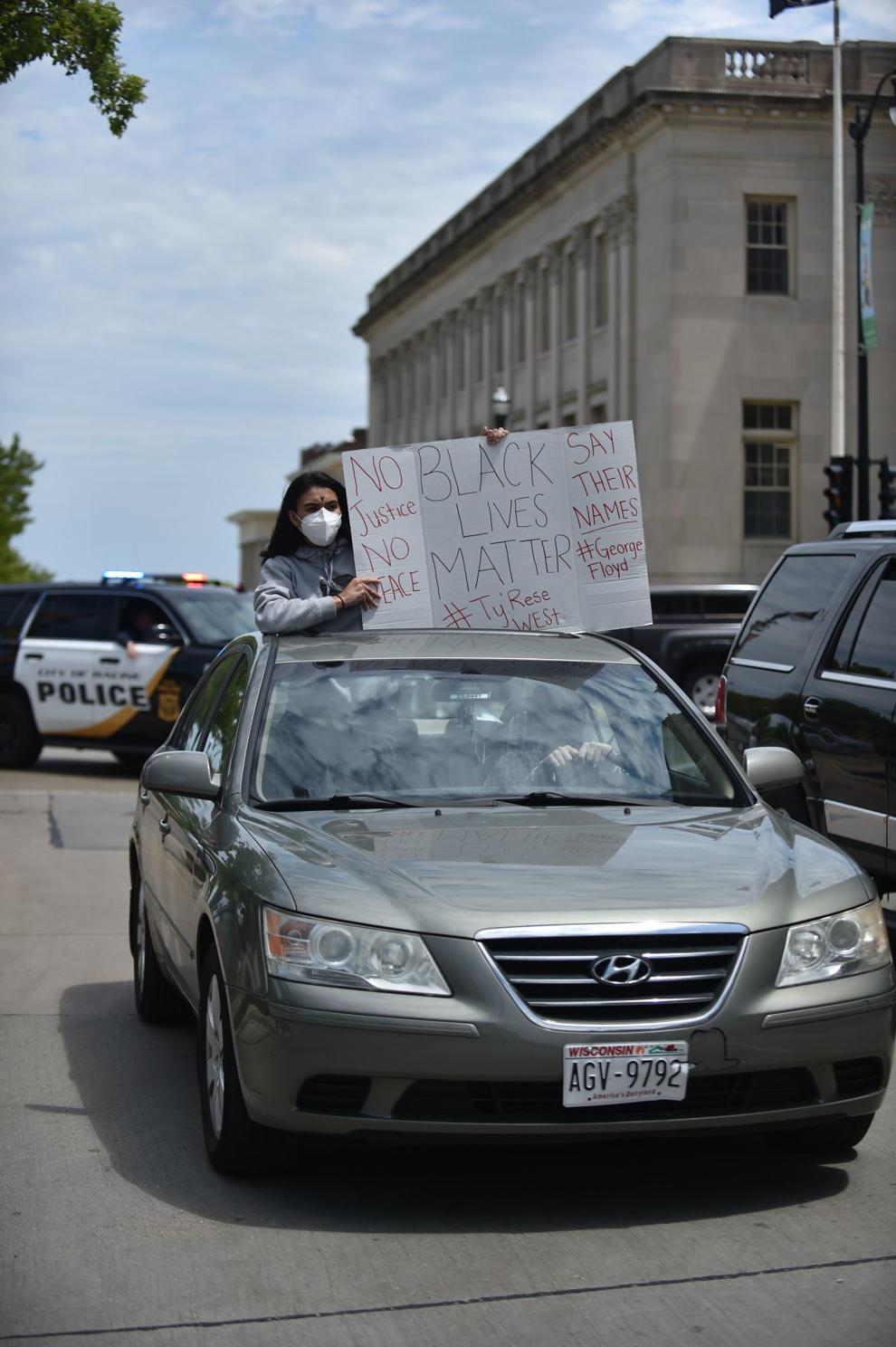 Monday's protest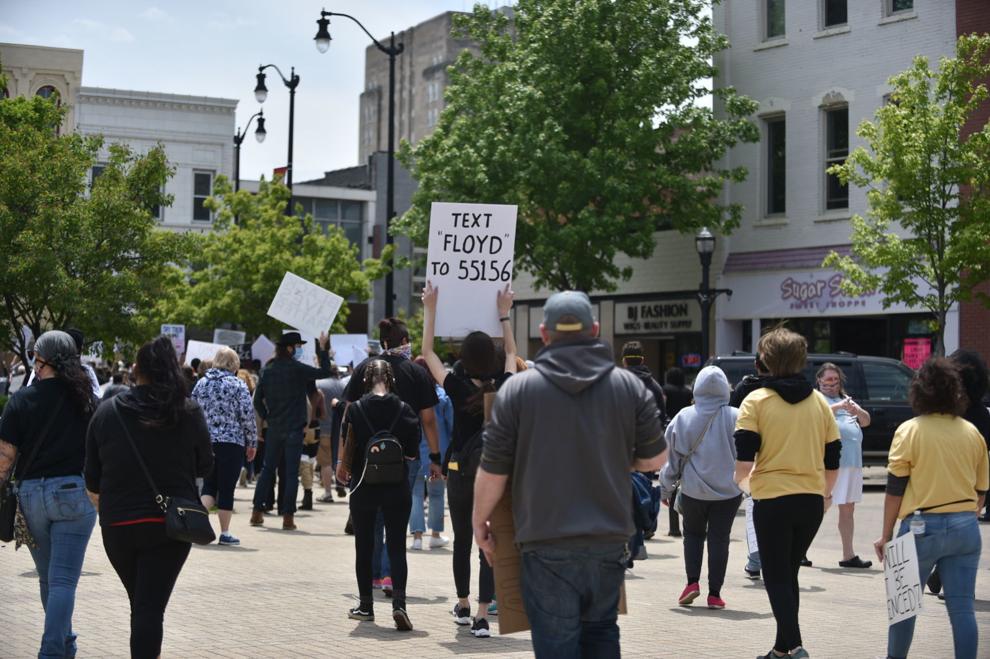 Hands up, don't shoot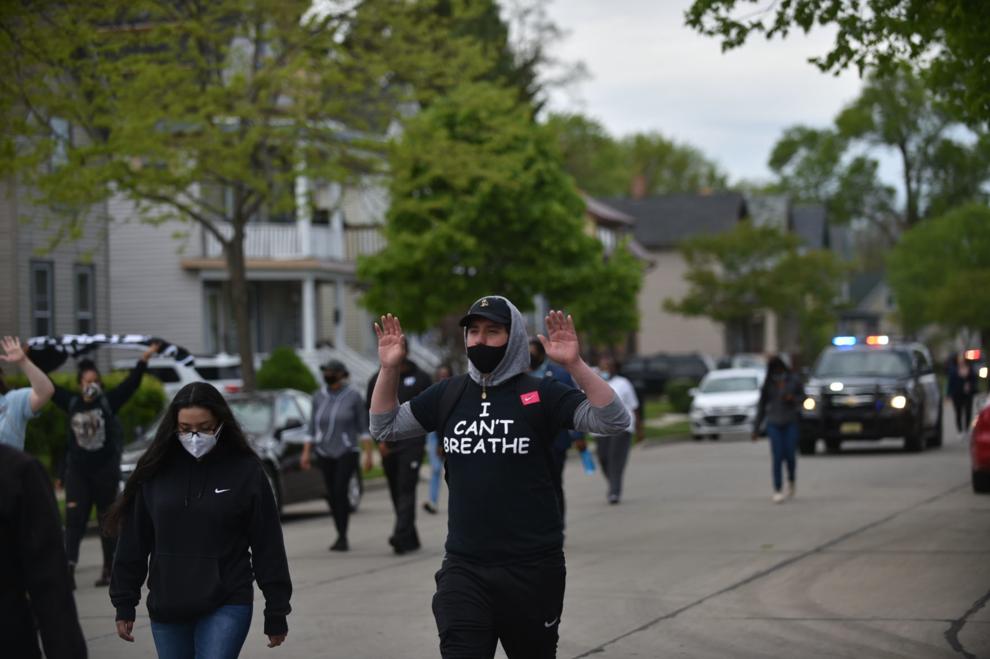 Monday's protest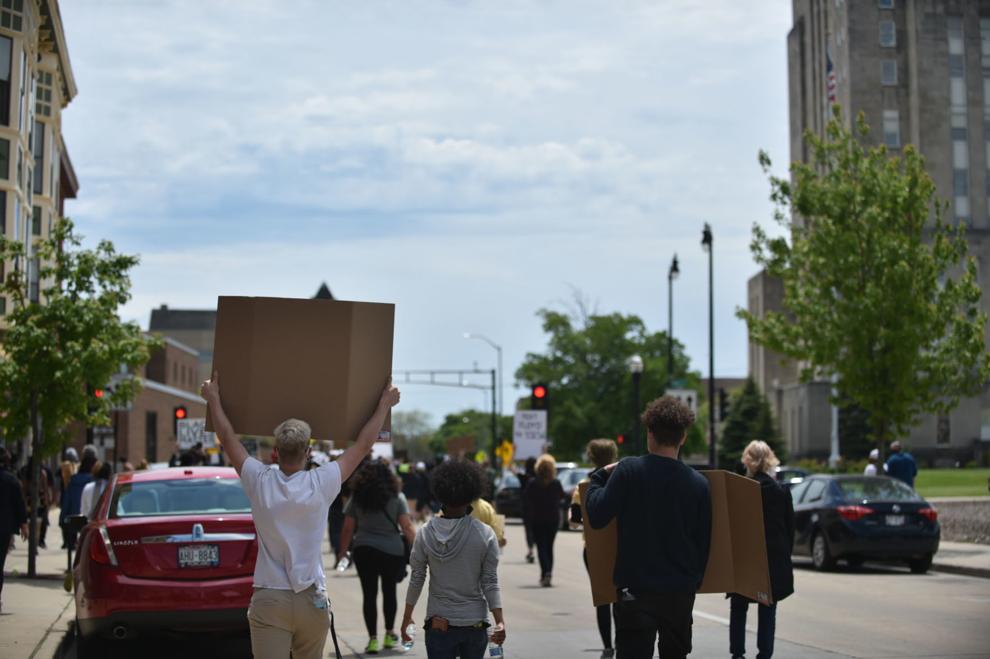 Monday's protest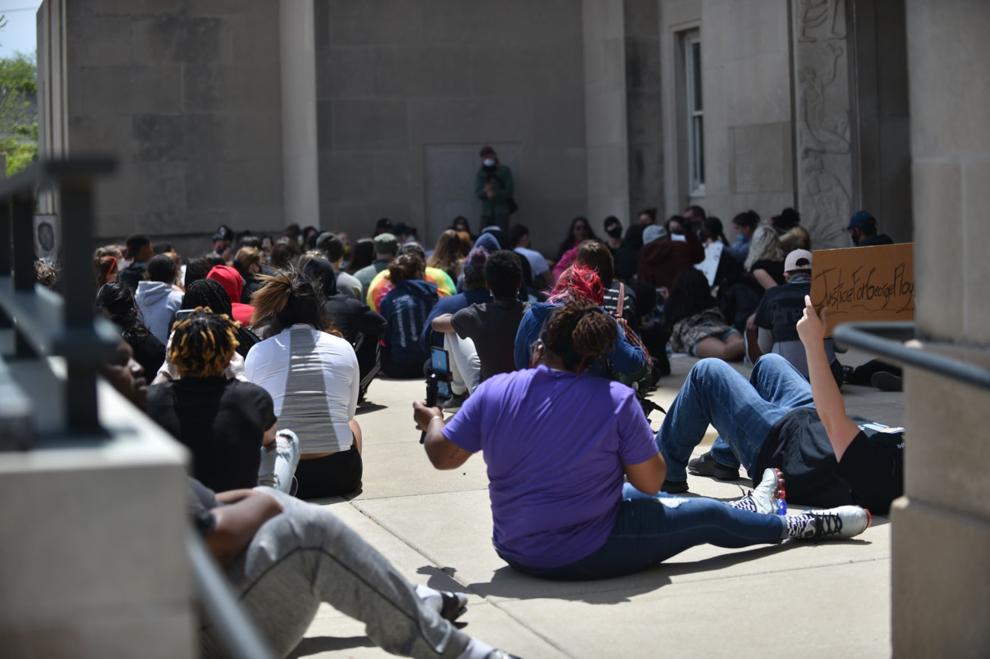 Monday's protest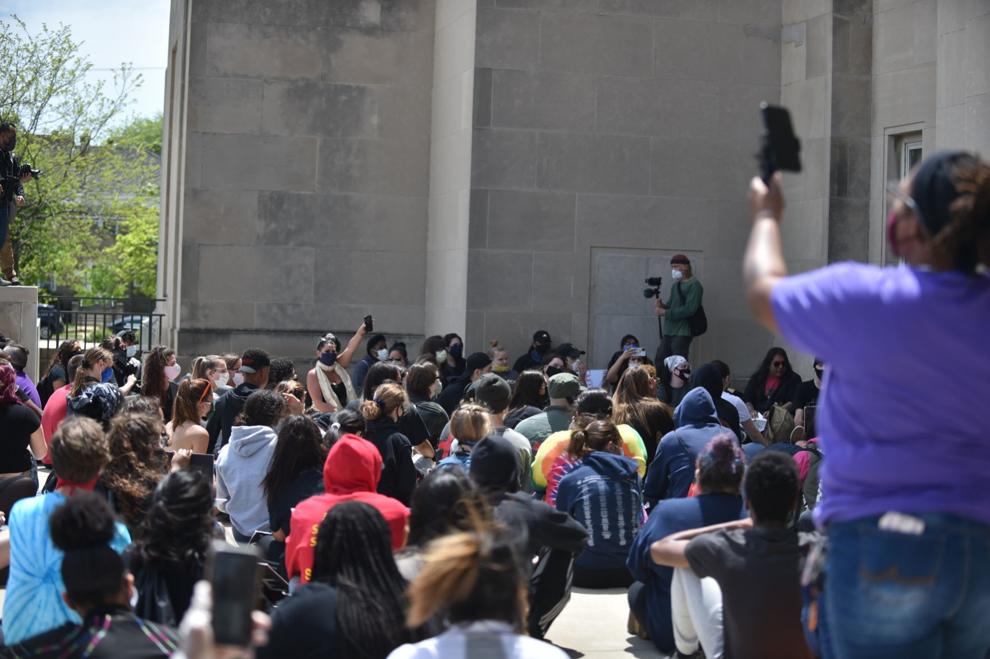 Monday's protest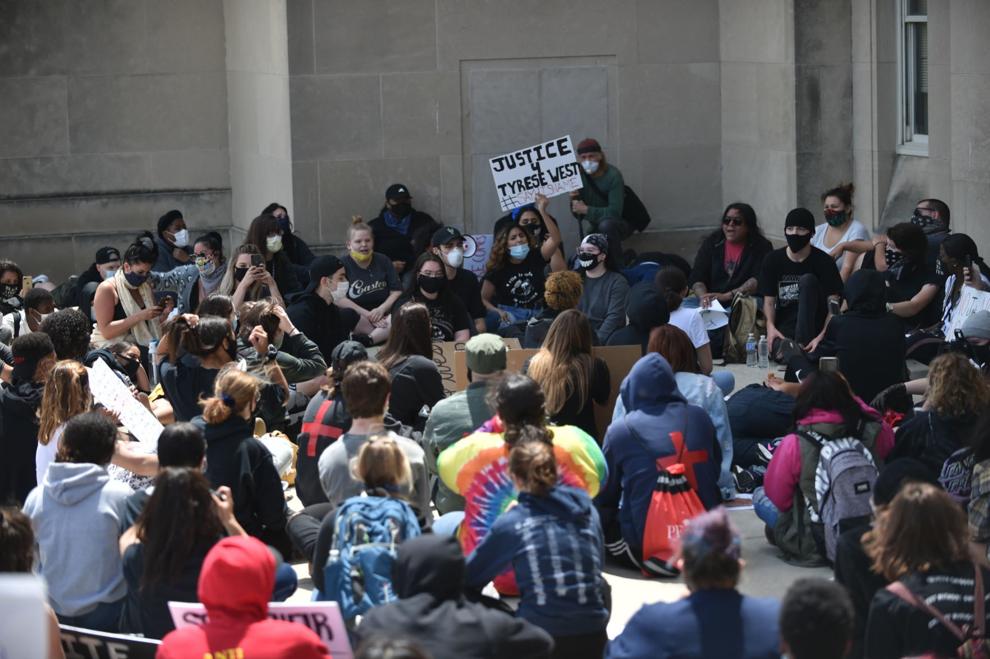 Monday's protest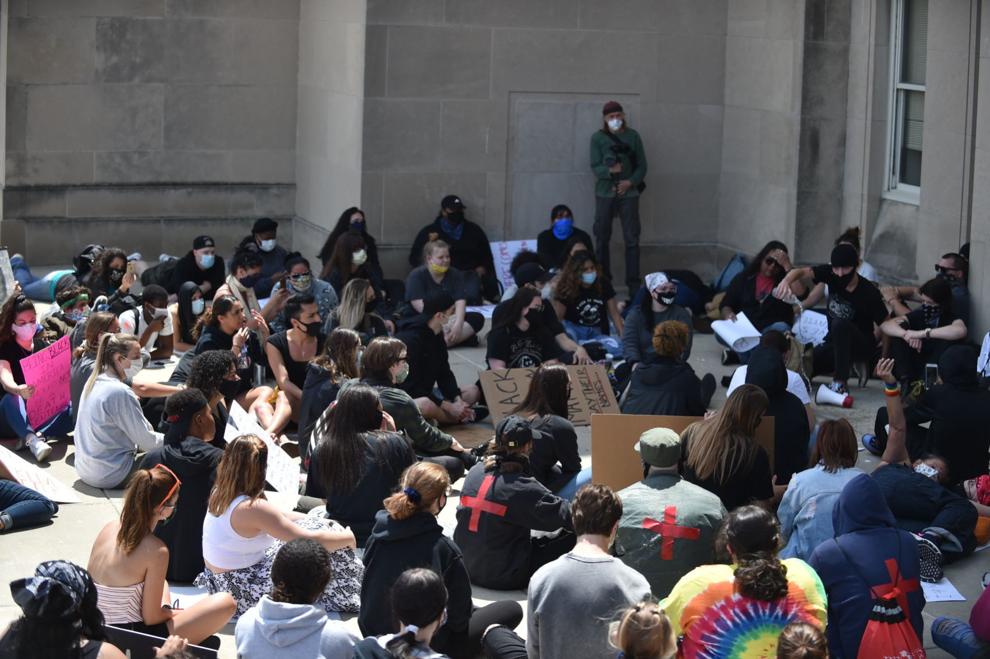 Raised fist
Monday's protest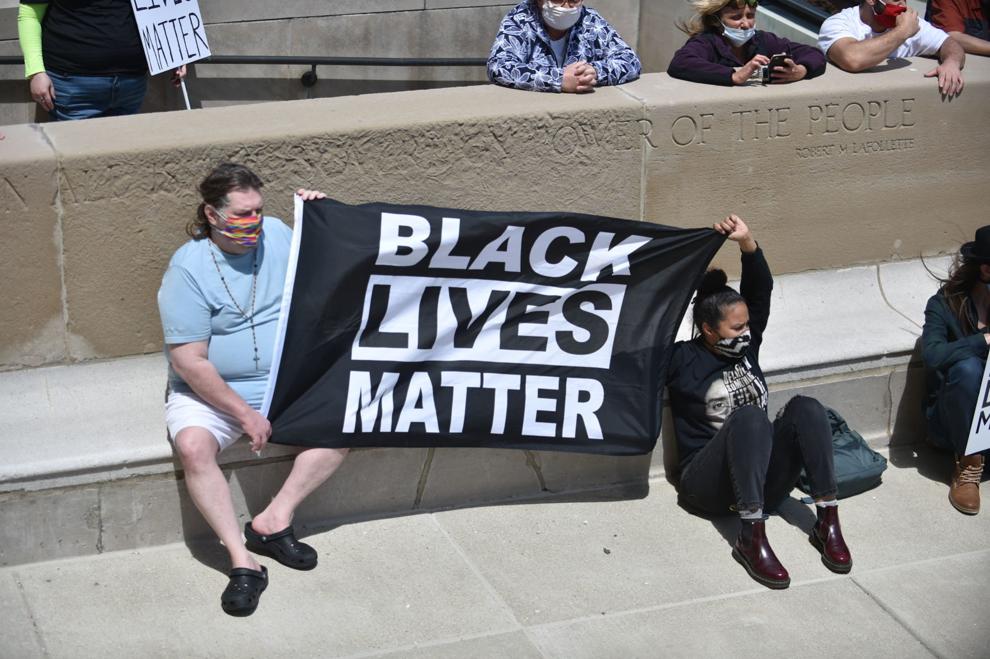 Many masks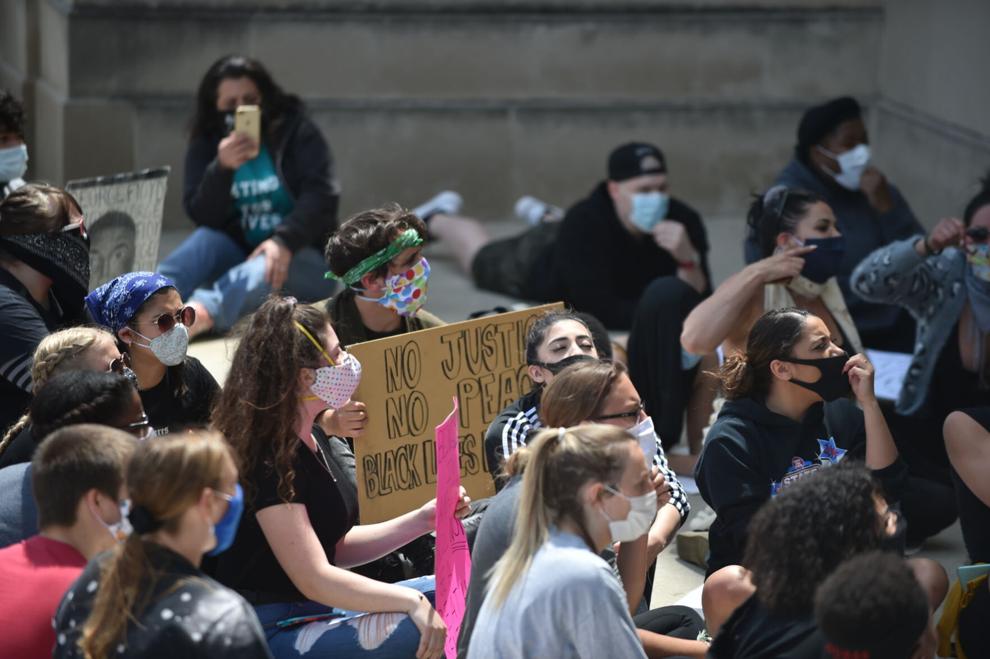 Liberty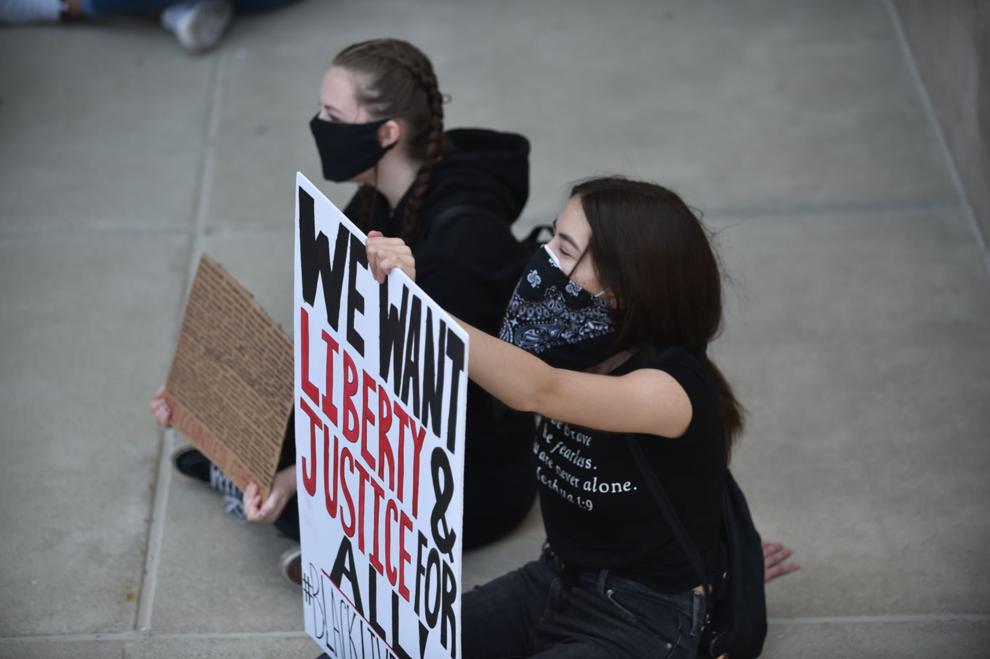 Tyrese and George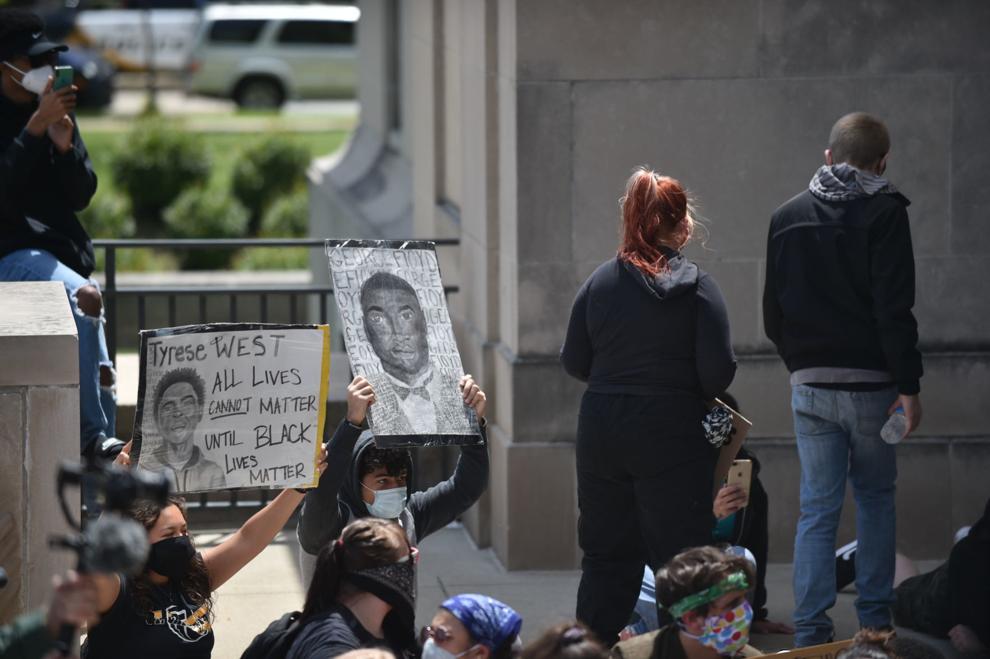 Monday's protest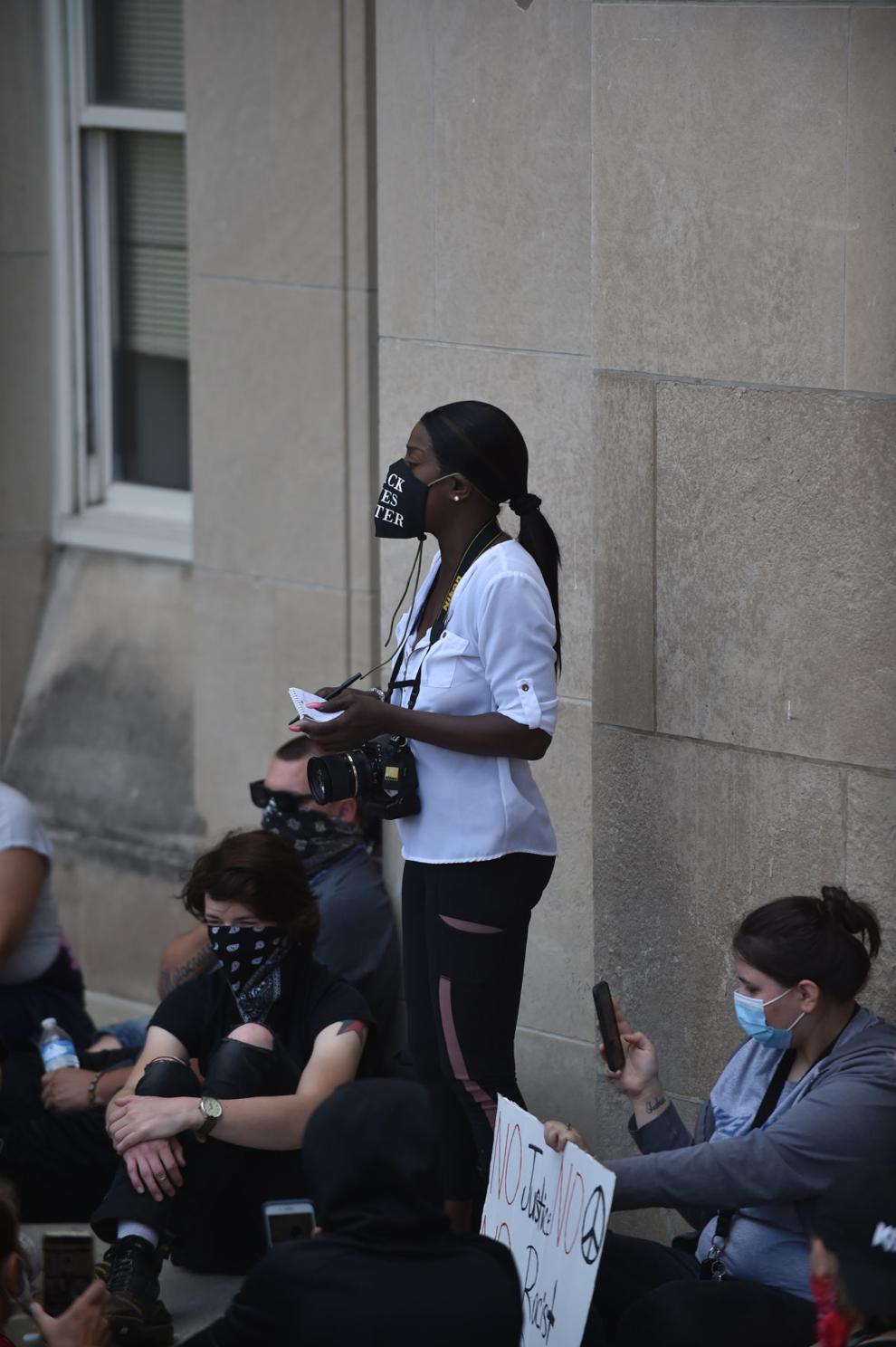 Marching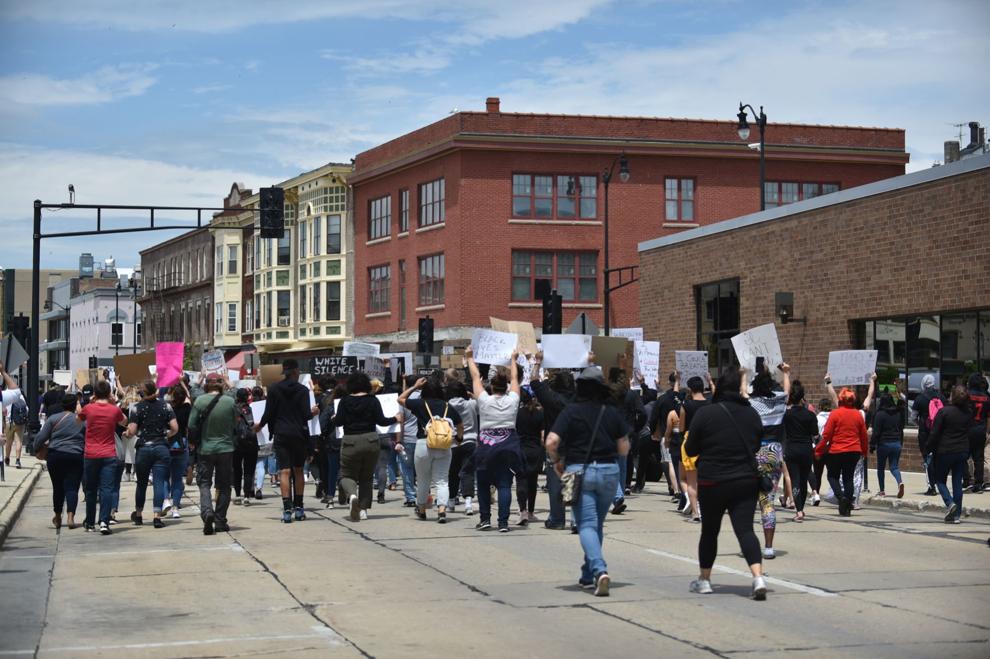 Monday's protest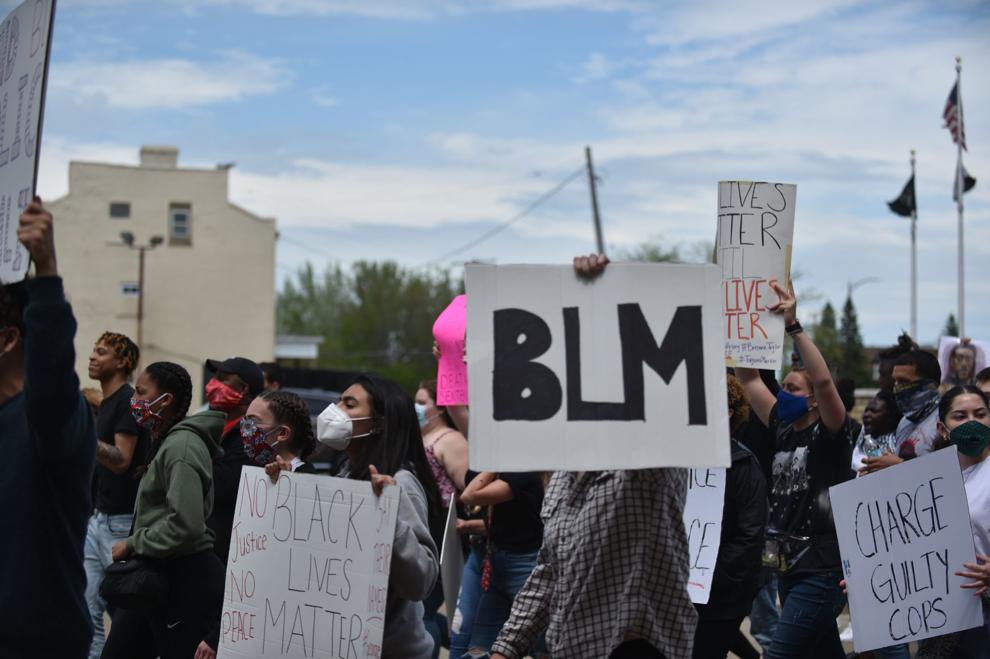 Police presence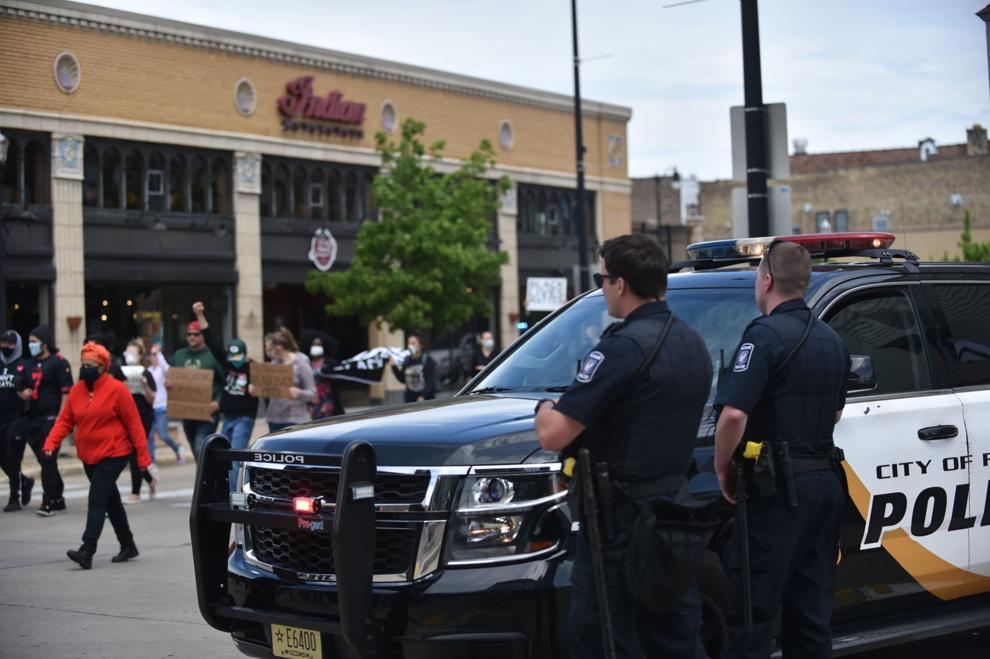 Monday's protest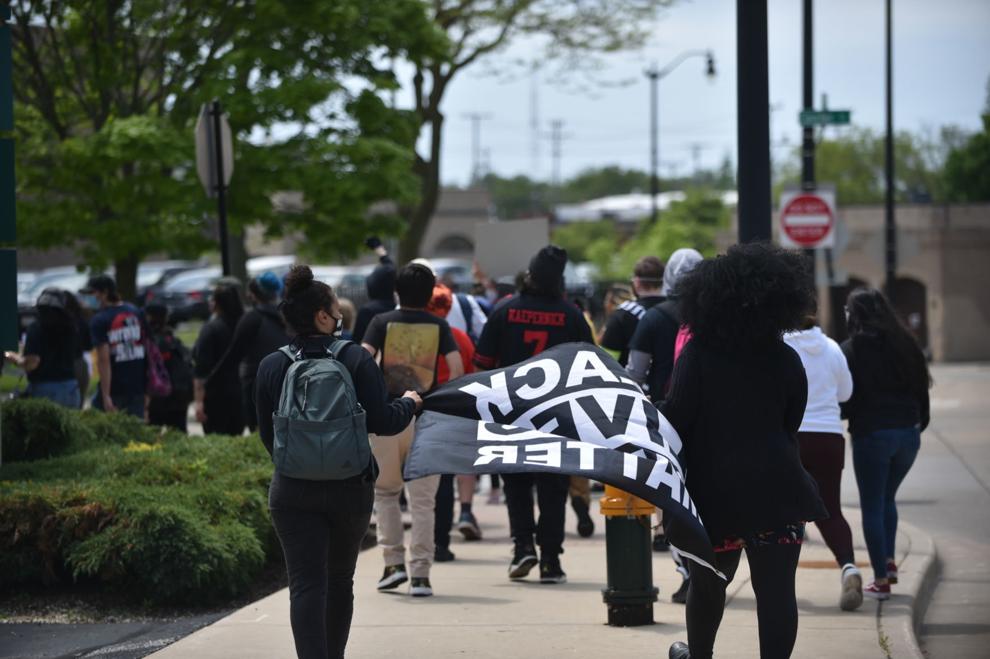 Stop killing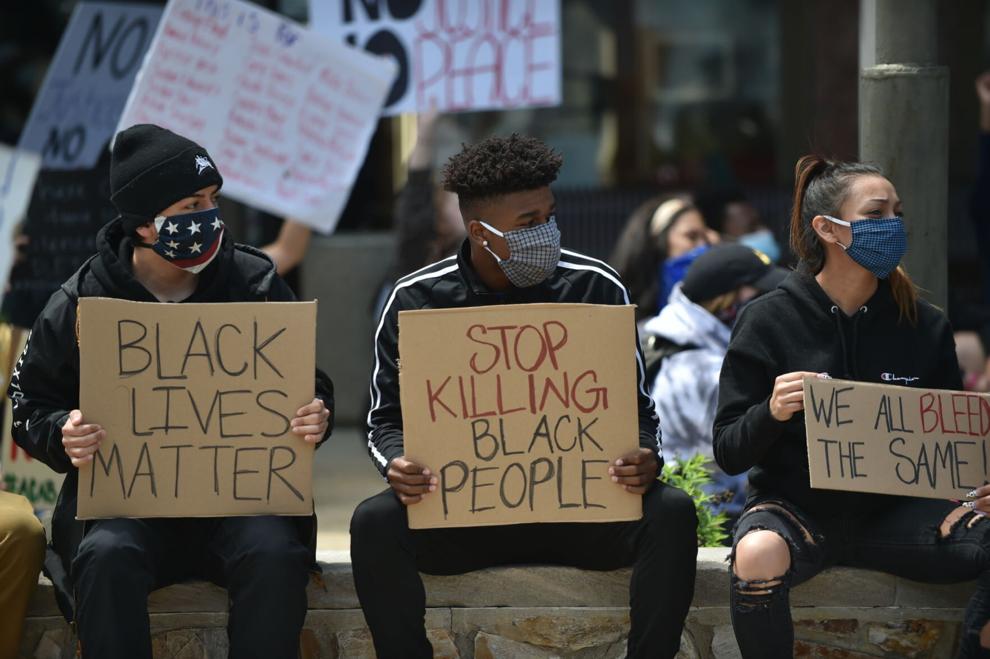 Who do I call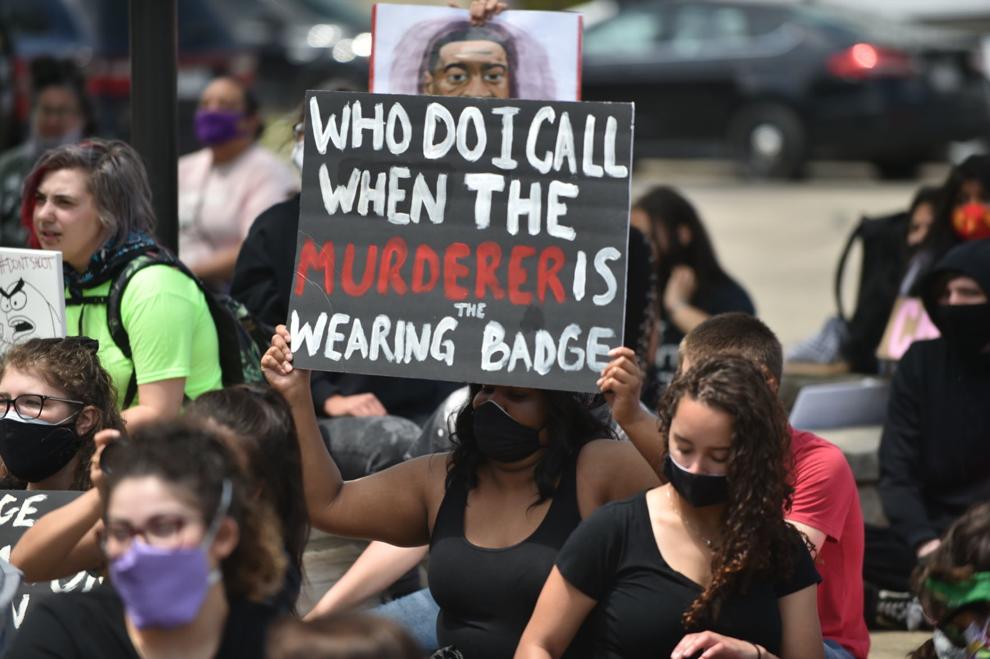 At Monday's protest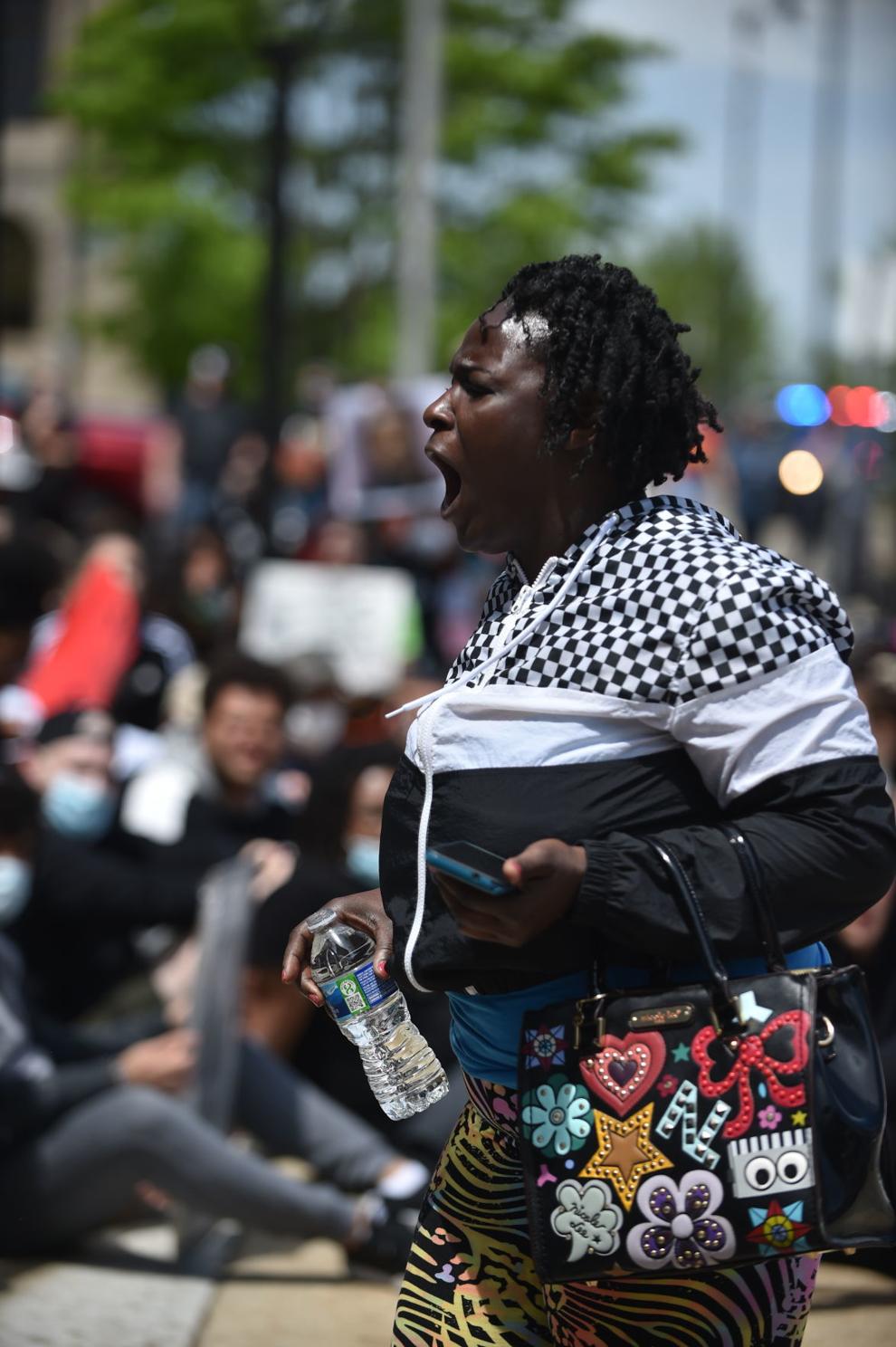 Say their names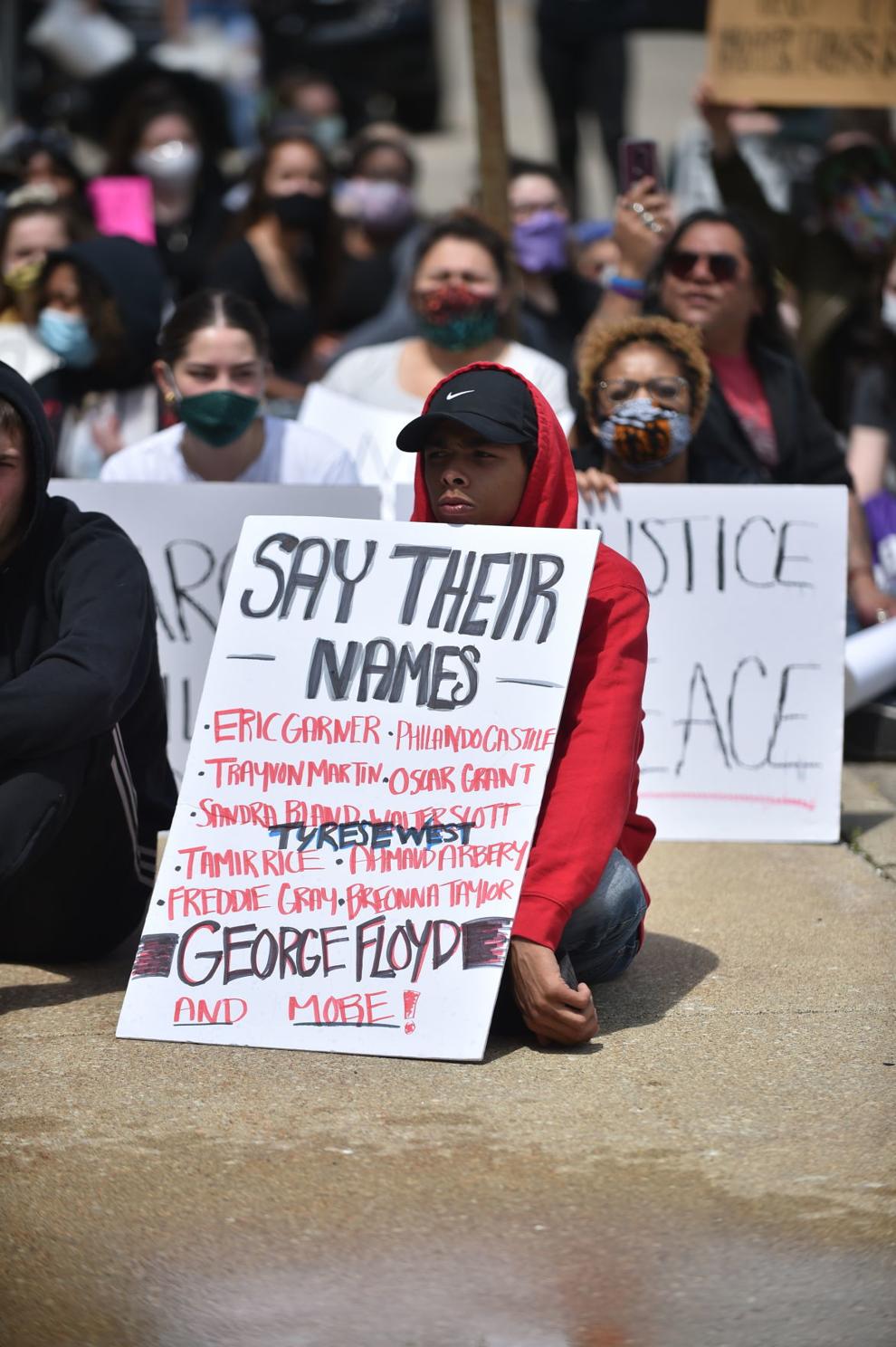 On Washington Ave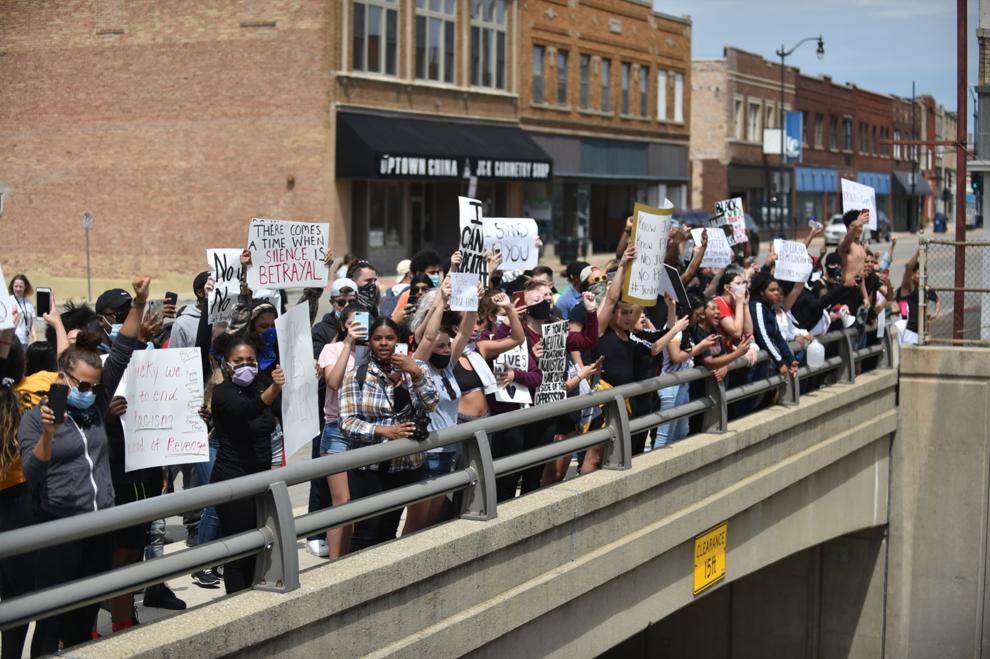 Police the police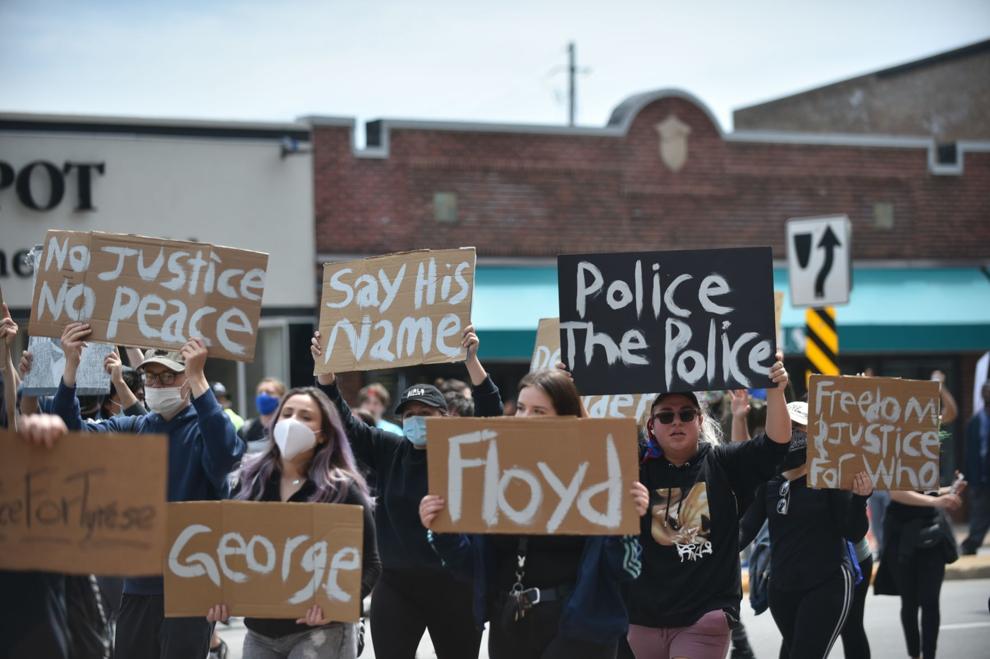 We will not be silenced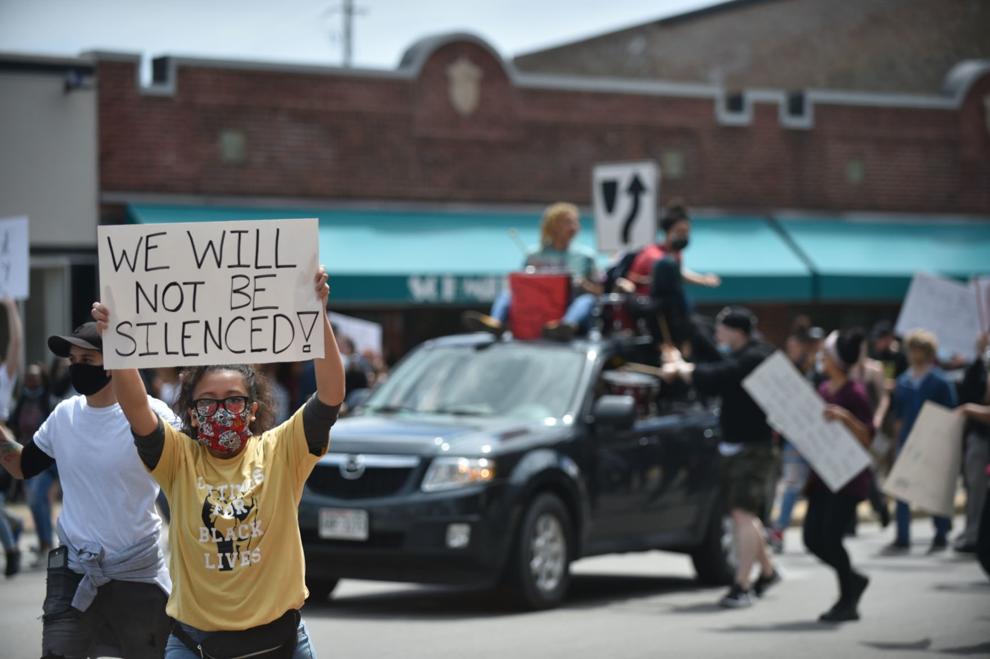 Olivia Owens (left) drums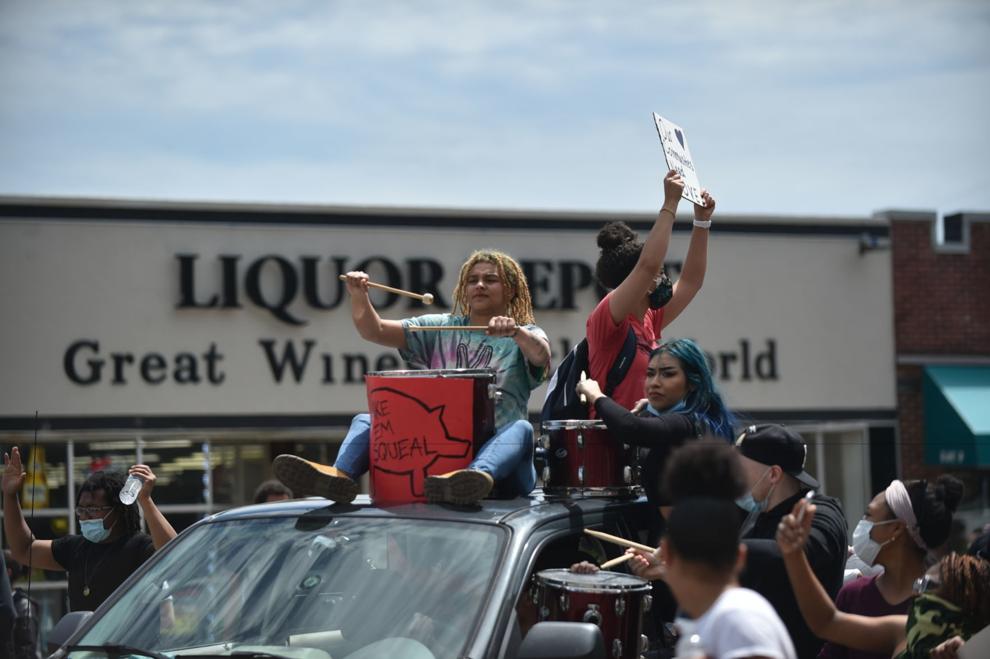 Olivia Owen (middle) drums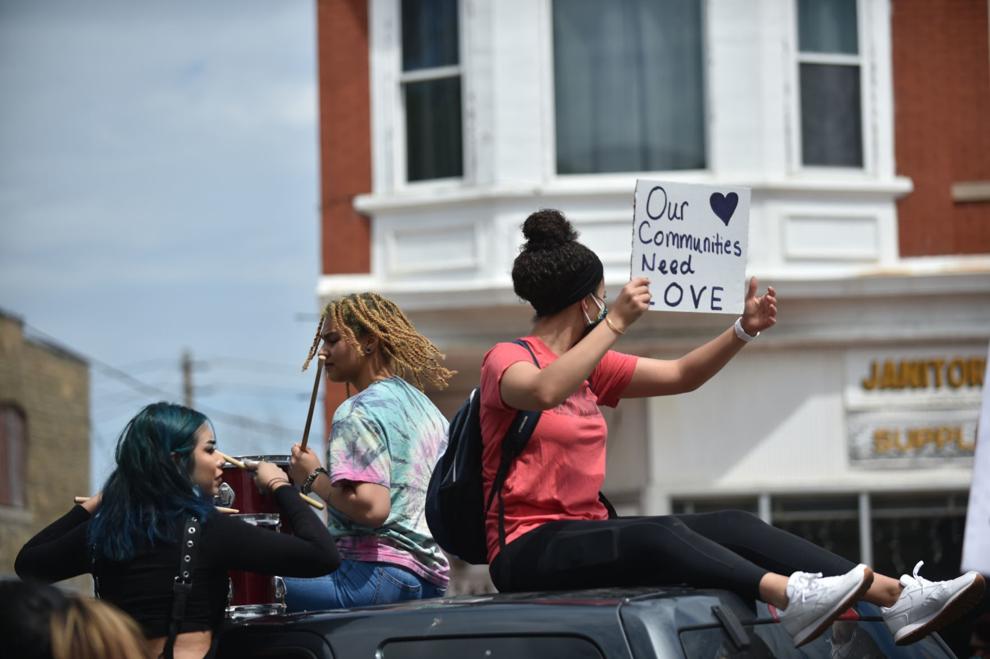 Flare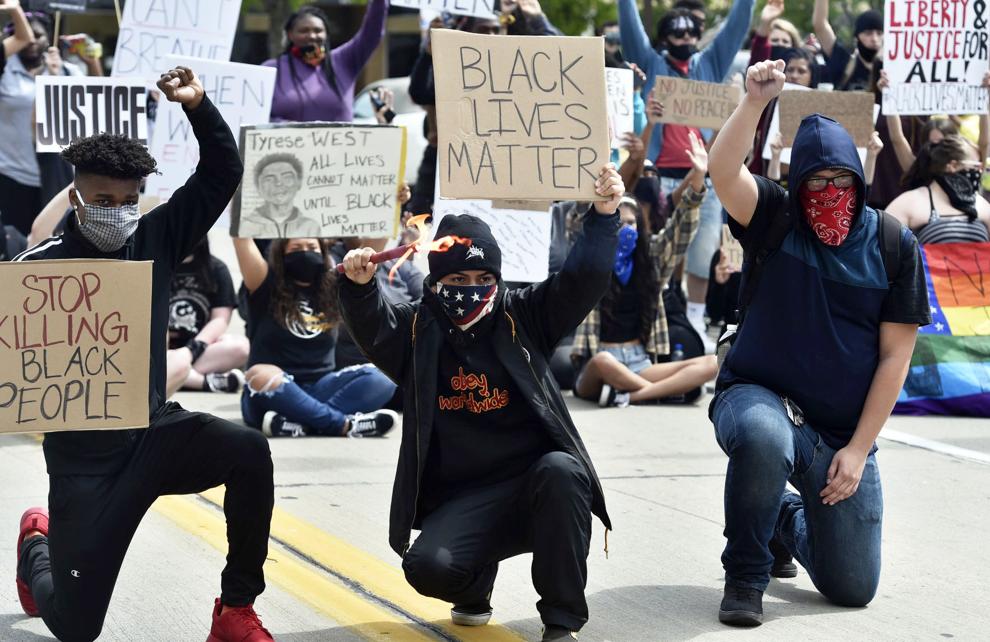 Hands up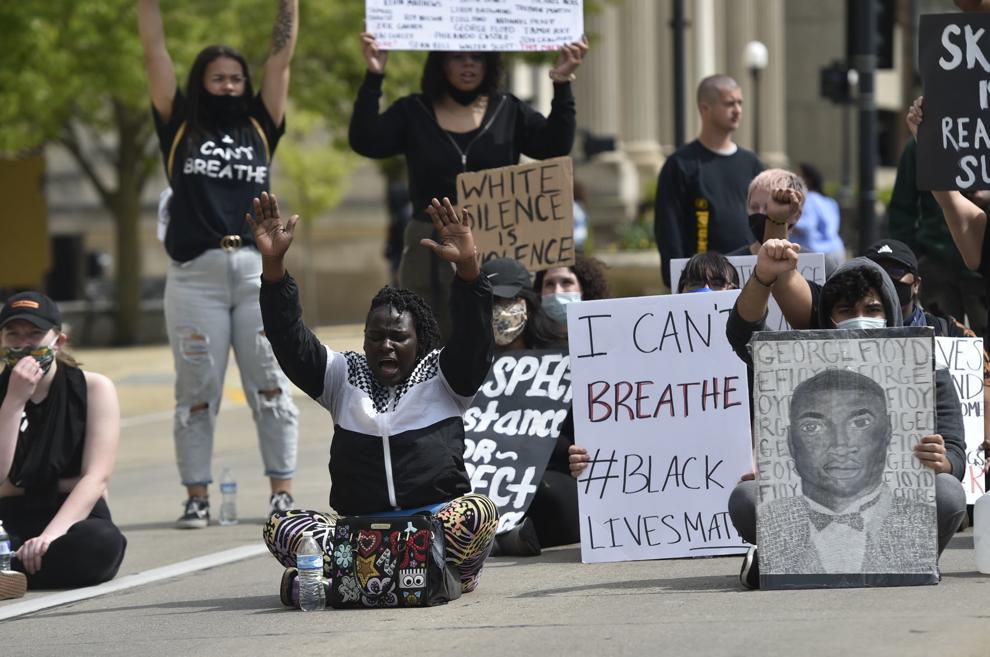 Marching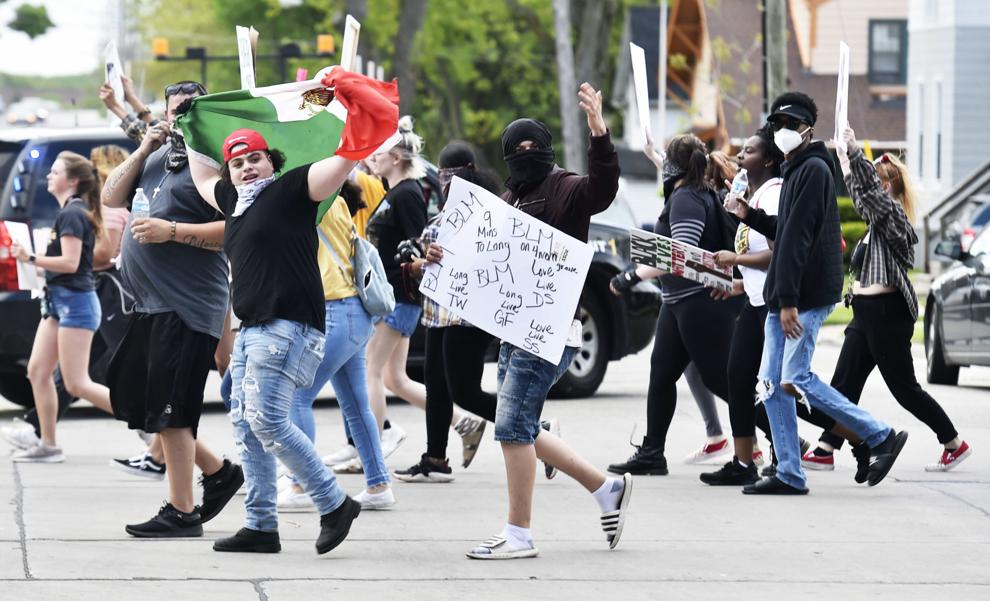 Antoine Gosa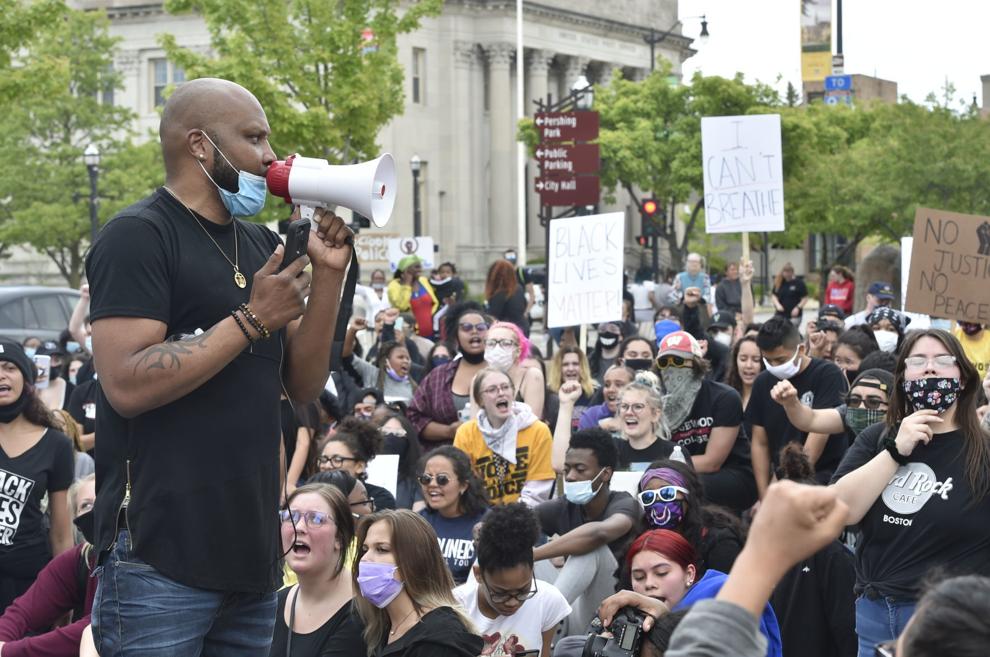 Sitting on 14th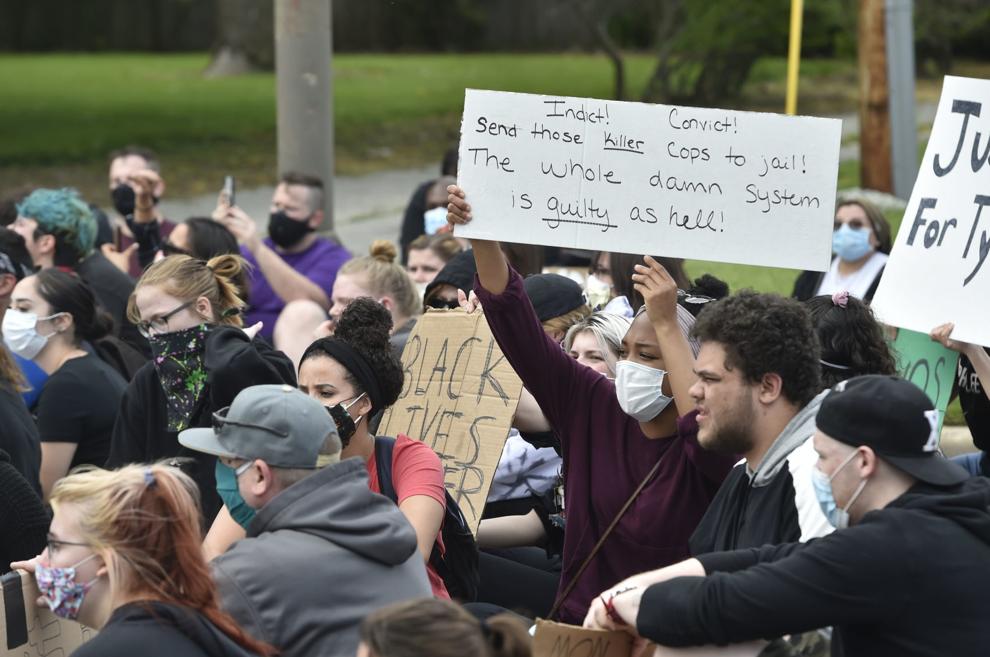 I can't breathe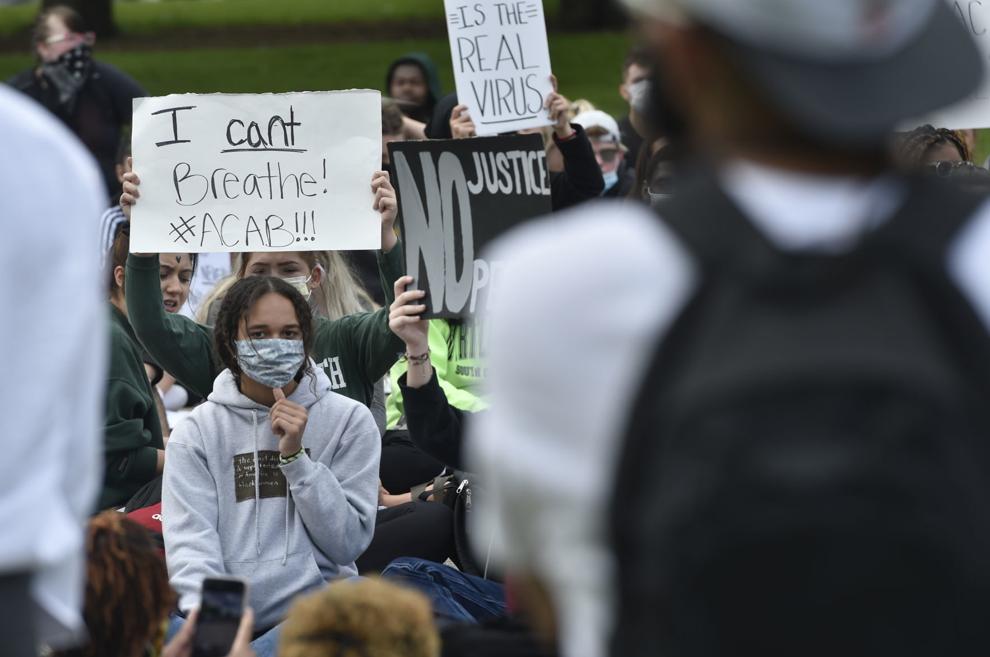 Sitting and clapping on 14th Street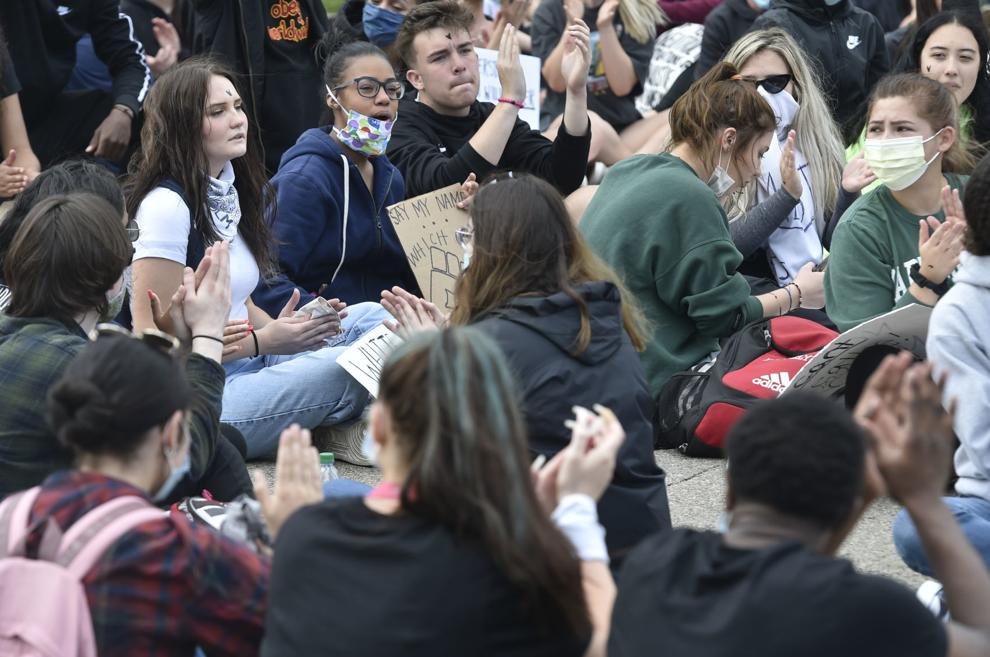 County Board Supervisor Nick Demske with a Black Lives Matter sign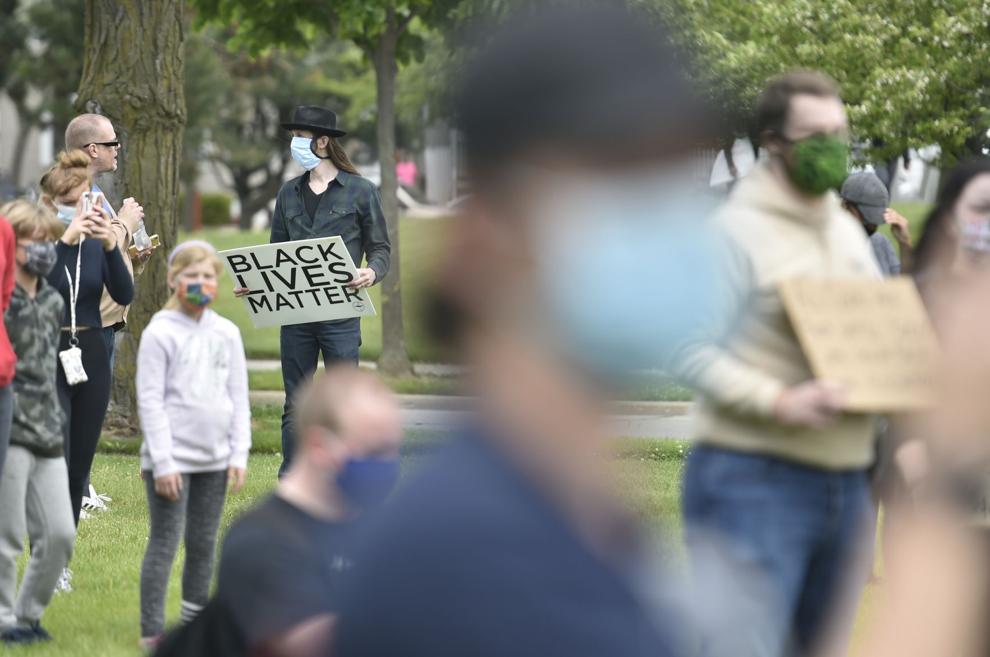 Filming the protest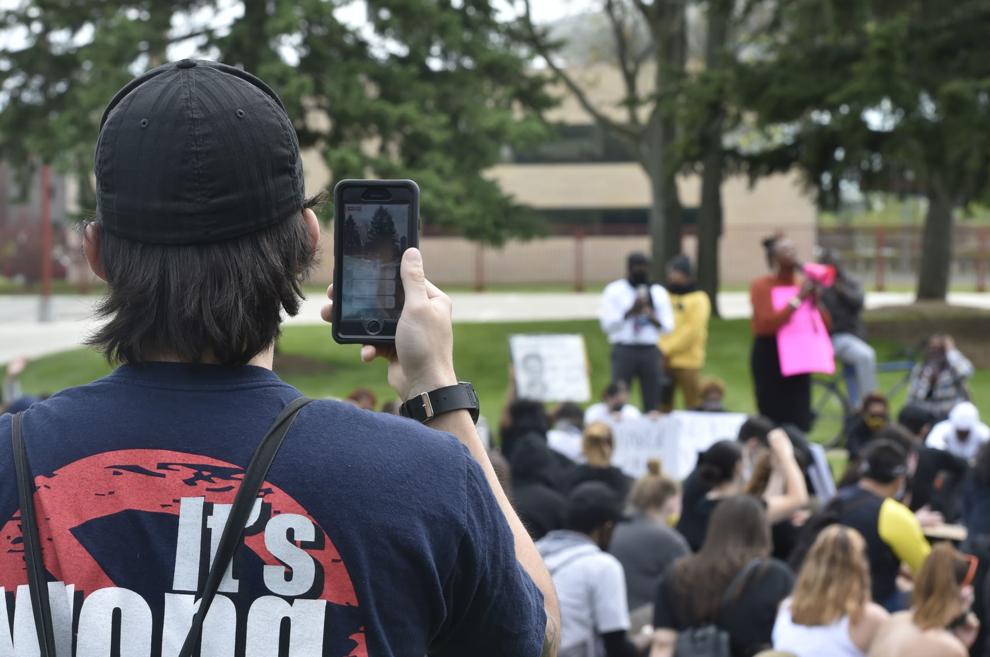 Police at the protest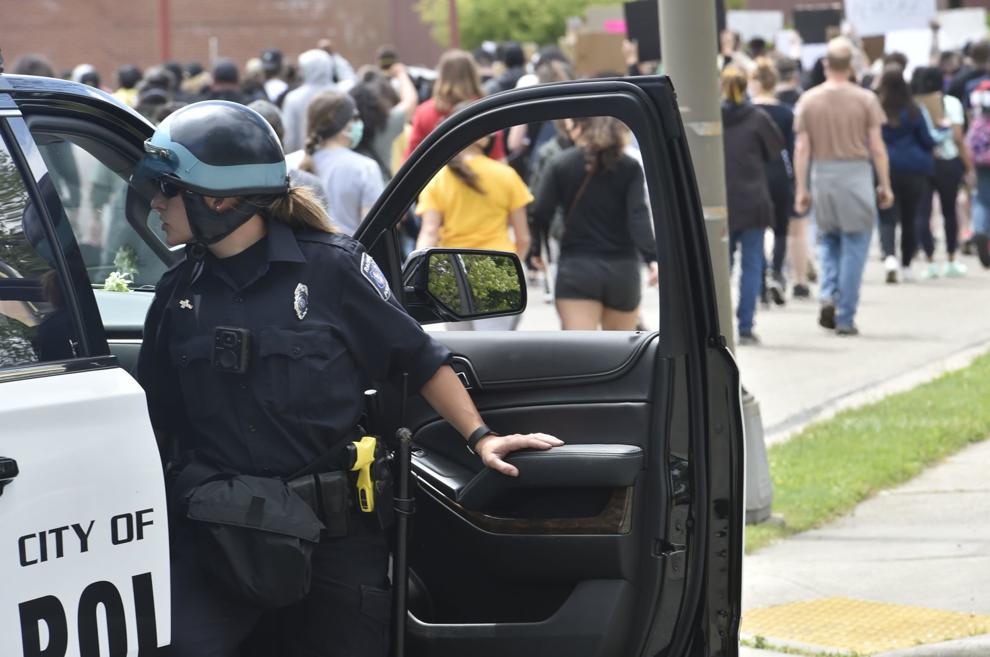 Young boys look on as marchers go down 14th Street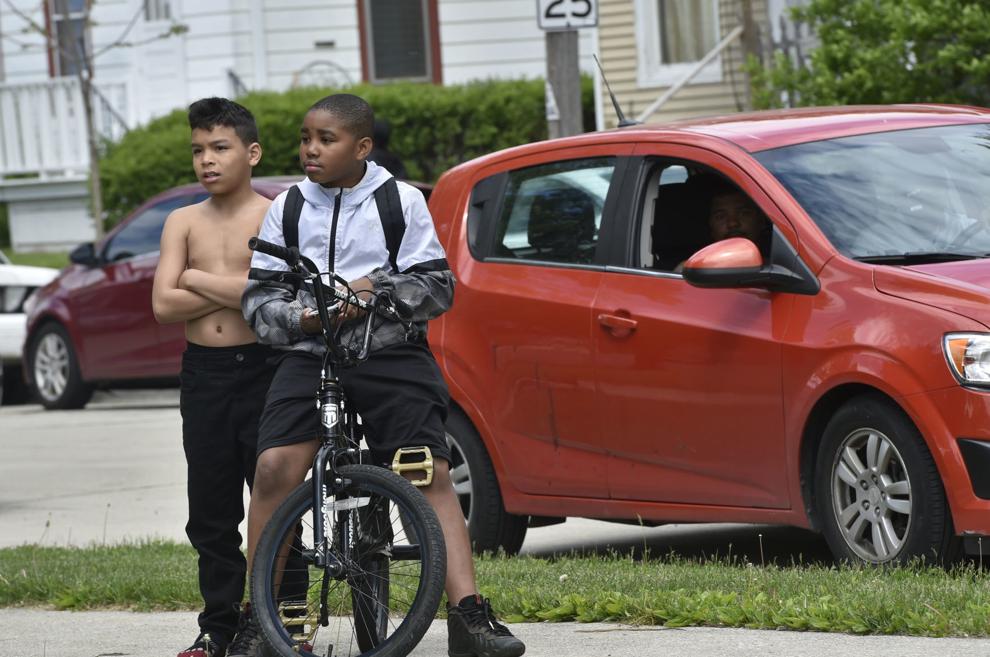 Dogs can march in protests too!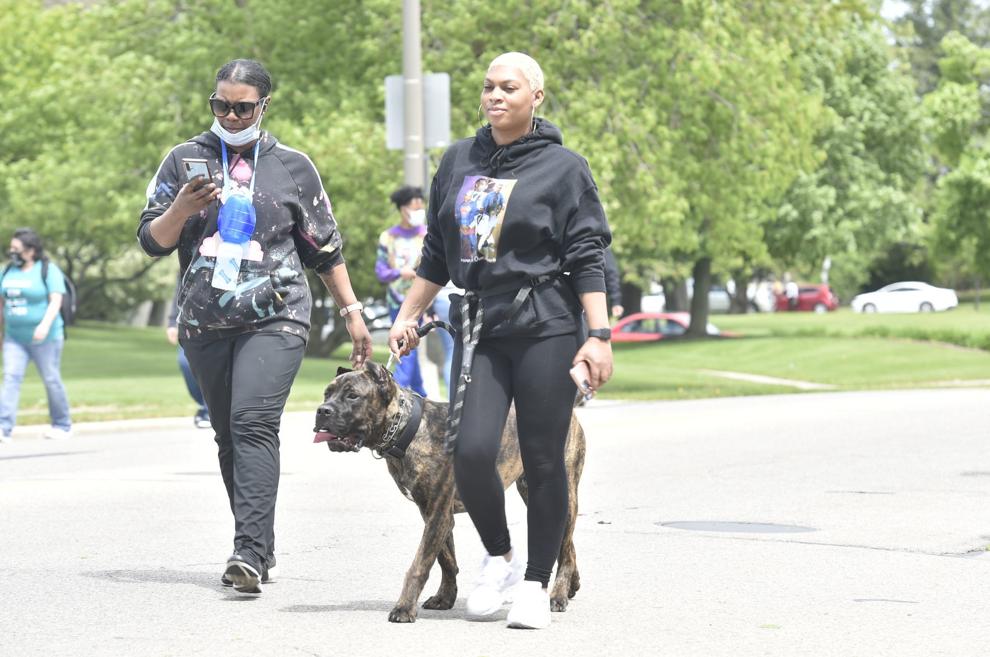 Police officers on scene
Construction workers look on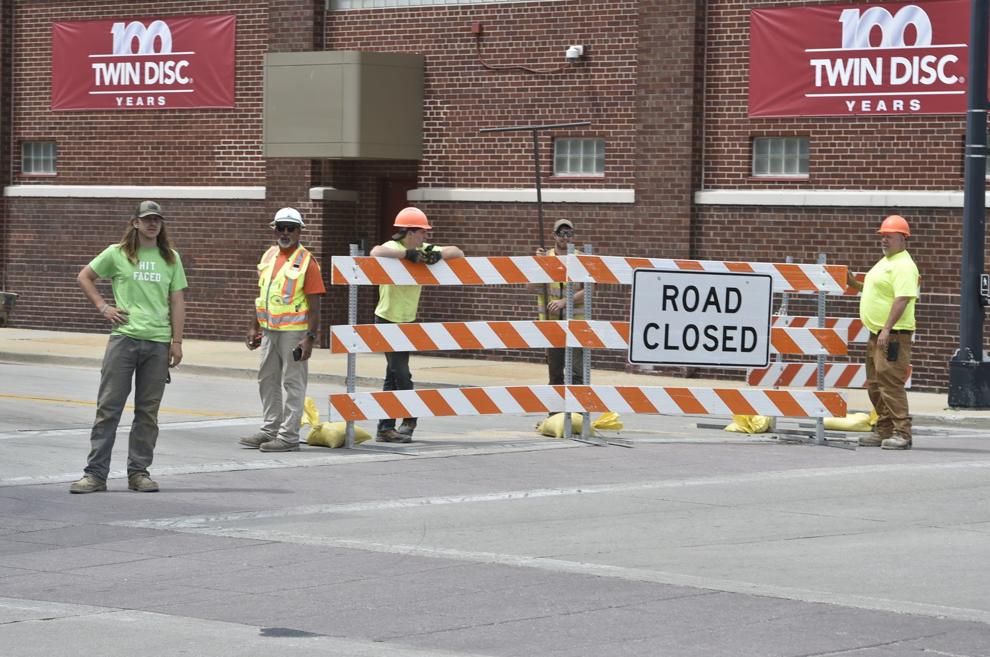 A young person poses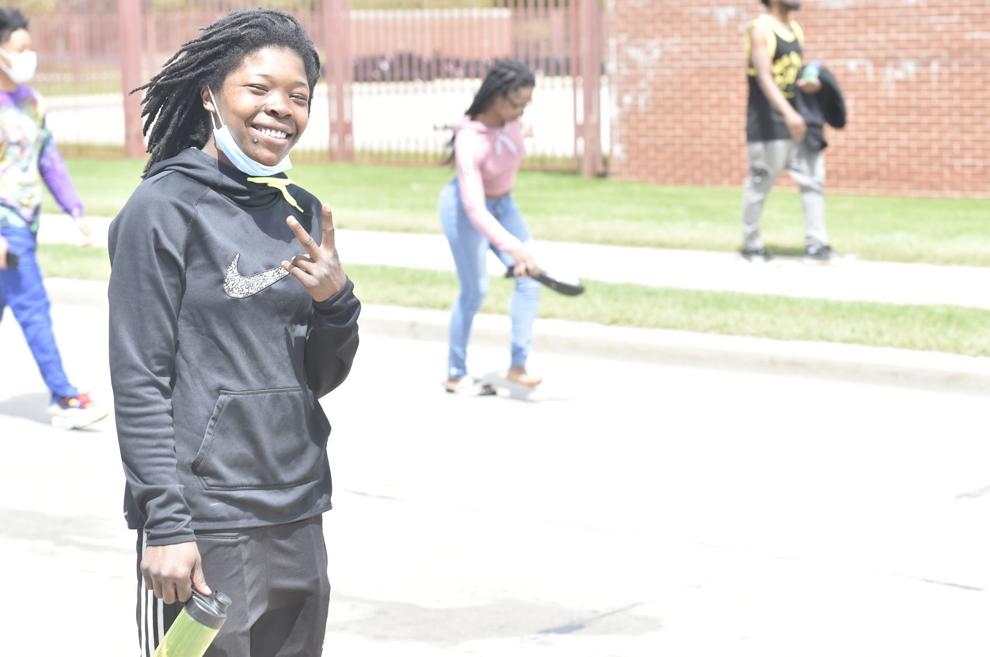 Blue overalls and Black Lives Matter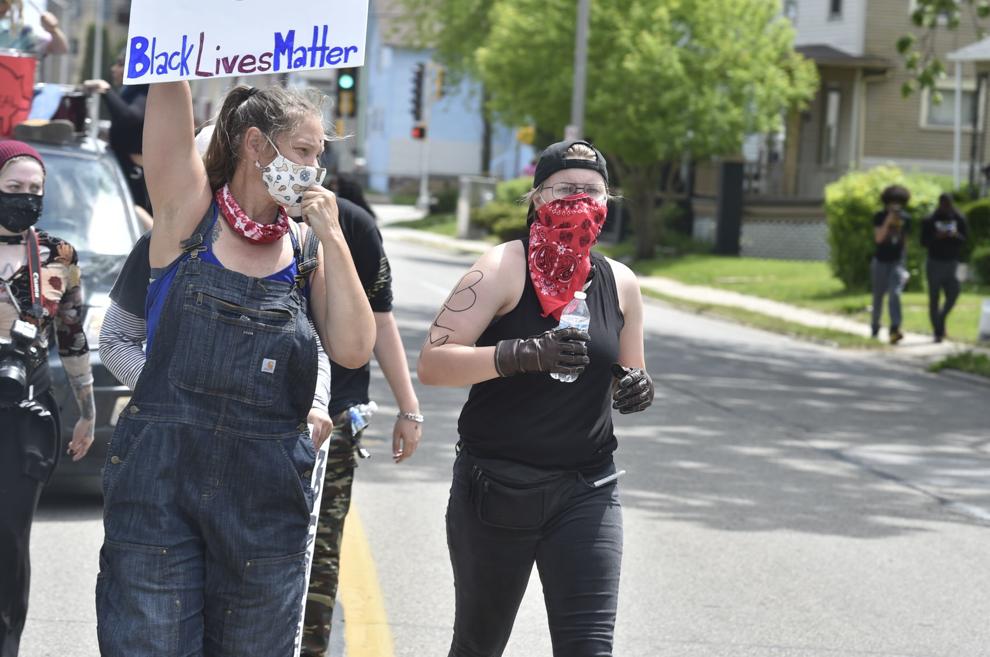 Protesting on Washington Avenue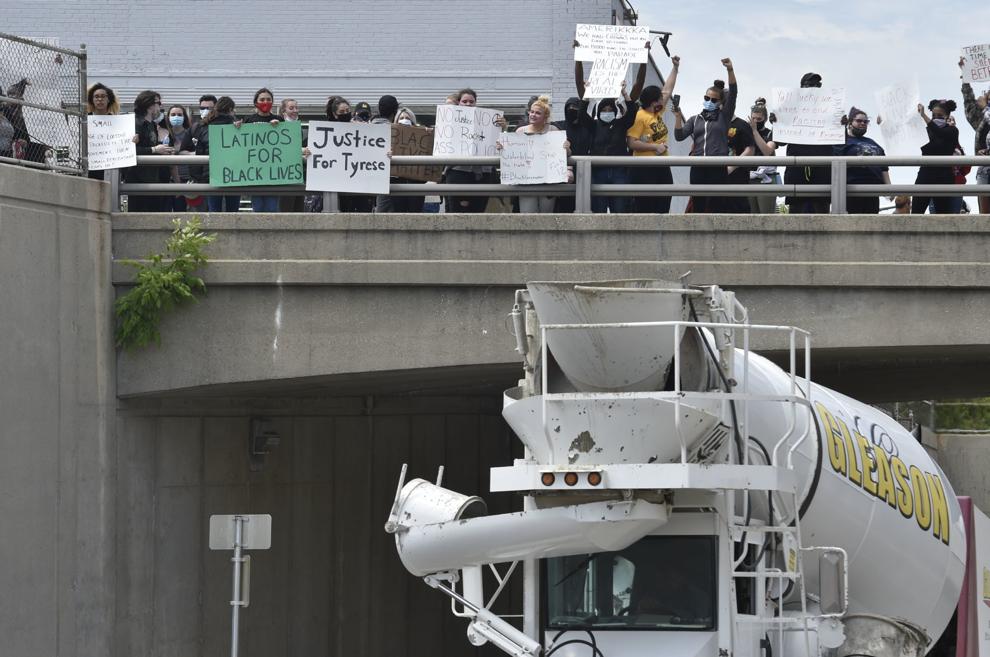 Filming protest from her window above Washington Avenue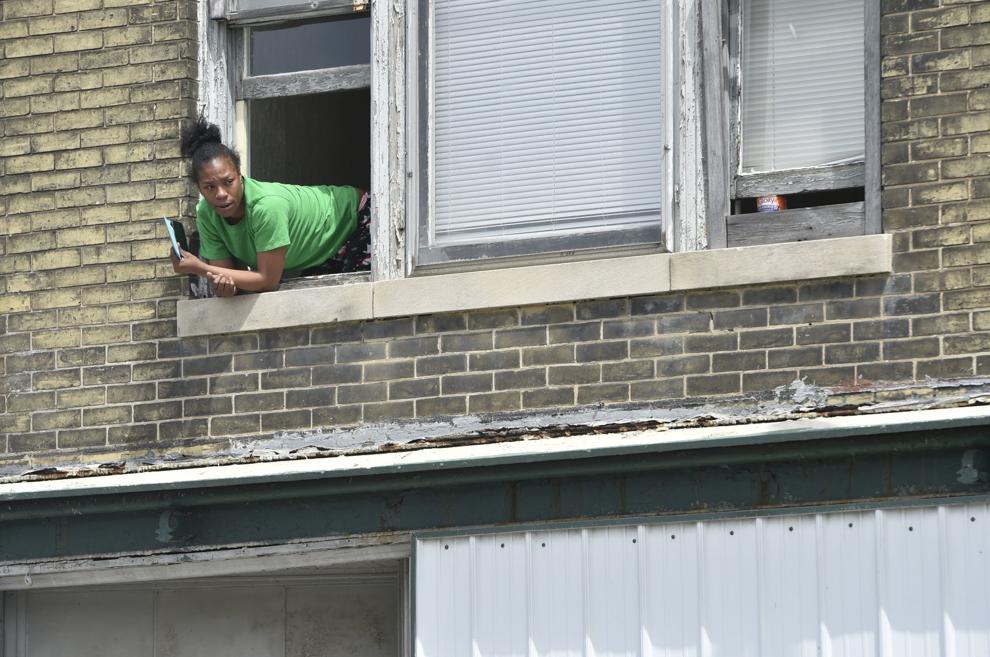 We can't breathe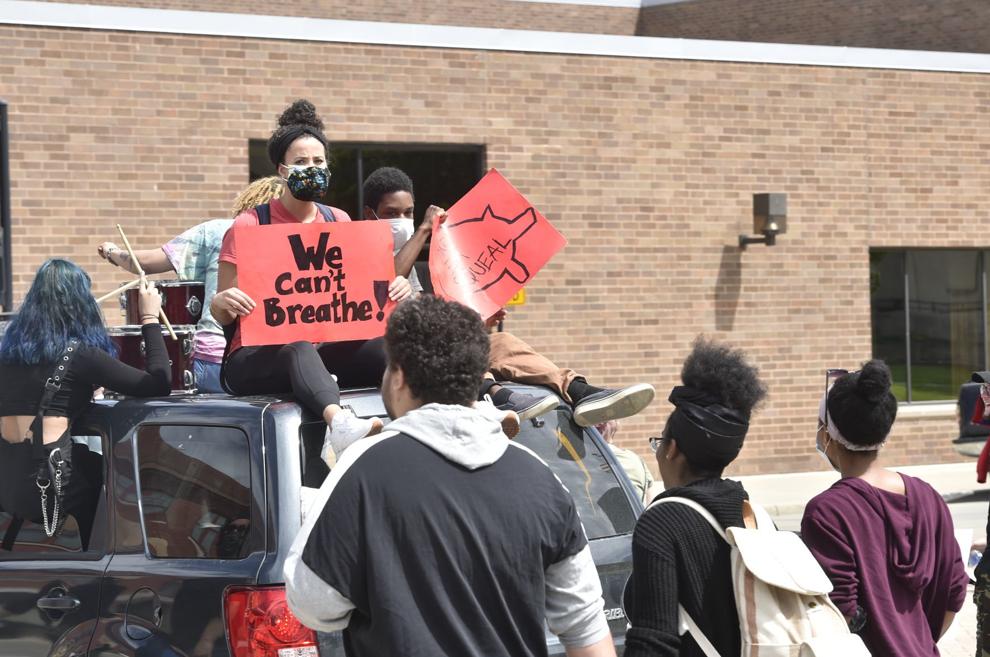 Marchers with their arms up