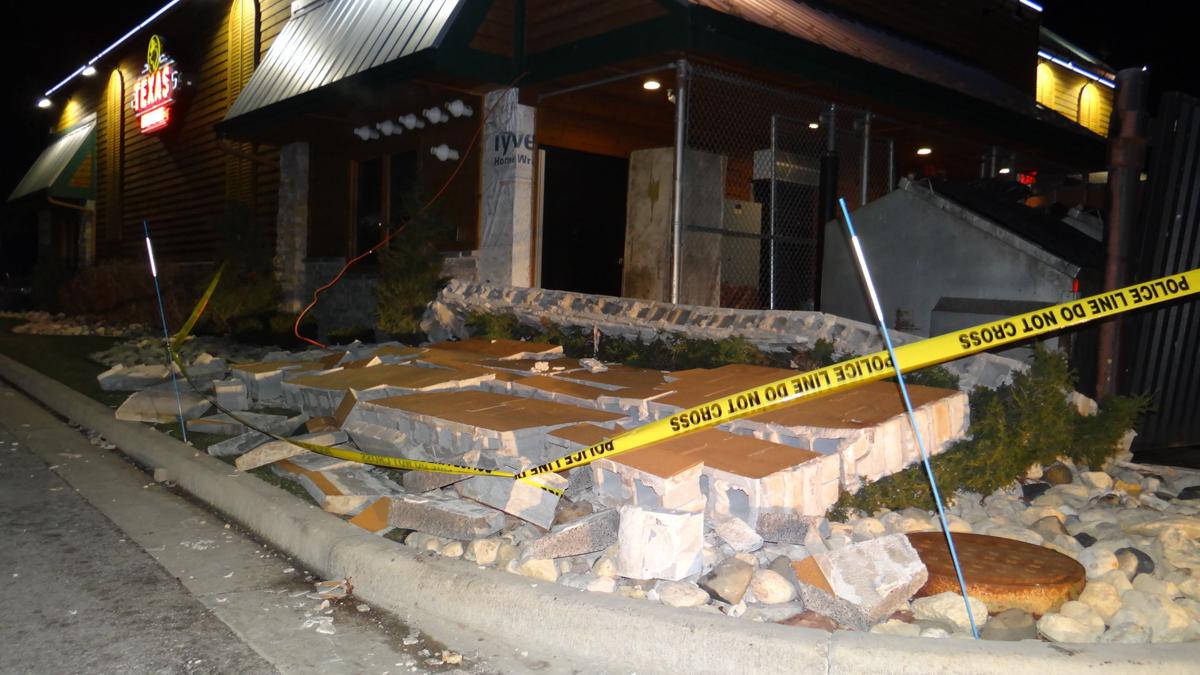 MOUNT PLEASANT — Gusty winds Tuesday night may have played a role in a wall collapse behind the Texas Roadhouse near Highways 31 and 11.
Worker Luis Tapia said he had just gone out the back door of the restaurant when he noticed the wall next to the garbage cans had completely collapsed onto the landscaping on the north side of the building.
"I just came out and noticed the wall wasn't there," Tapia said.
Some of the bricks made it out into the parking lot, but no cars were damaged.
"Thank God no one got hurt," said Marcus Brewer, Texas Roadhouse managing partner. "We didn't even hear it or see it."
Brewer reported the collapse to authorities and South Shore firefighters were dispatched to investigate. But since it did not disrupt service, the restaurant remained open.
"I think it was the wind in combination with the wall not being built very well," Brewer said.
Brewer said he was suspicious about the workmanship despite the wind gusts Tuesday night, because the same thing happened to a wall on the other side of the garbage cans two years ago.
There were numerous reports of downed limbs and wires in the county Tuesday related to winds that, at times, gusted as much as 47 mph, according to the National Weather Service.
Get local news delivered to your inbox!
Subscribe to our Daily Headlines newsletter.